Every wedding is special, and it deserves to be celebrated in a way that's unique. There are so many different styles of weddings out there, from traditional to modern; even themed weddings can be found. In this blog post, we will discuss 11 magnificent wedding theme ideas for your next celebration!
What is a themed wedding?
Just like there are themes for parties, you can have a theme for your wedding. Basically, a themed wedding is a wedding with a specific idea or framework that flows throughout the wedding.
The wedding theme will often affect things like the color scheme, the types of foods served, the wedding bouquet, the wedding cake, the outfits, and even the wedding decor. It seems like wedding cakes get done the most.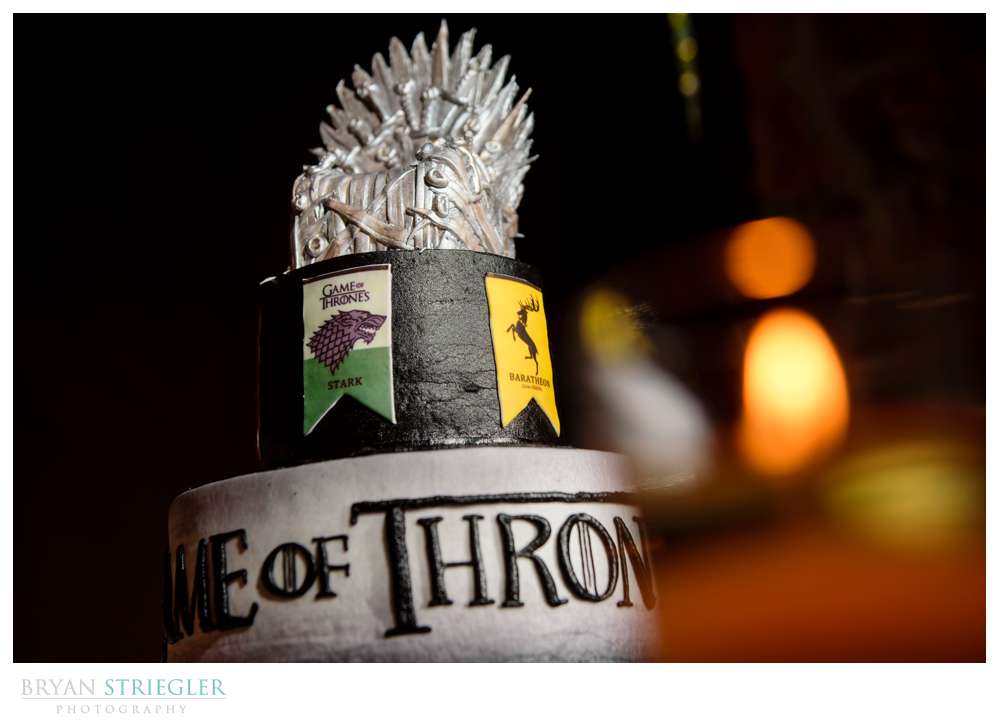 More often than not, people choose themed weddings because they want to add a personal touch to an otherwise traditional event!
Choosing a wedding theme can be one of the first steps in wedding planning because so many other decisions are based off of it. It's good to start thinking about it as soon as possible.
Do you need a theme for a wedding?
I'd say most weddings don't have a theme. They might have a color scheme, but that's about it. So no, you don't have to have a wedding theme.
Most people choose to have a wedding theme if there is something they really care about or if want to do things differently. By the time you've read all for blog, if you aren't excited, you probably shouldn't do a wedding theme.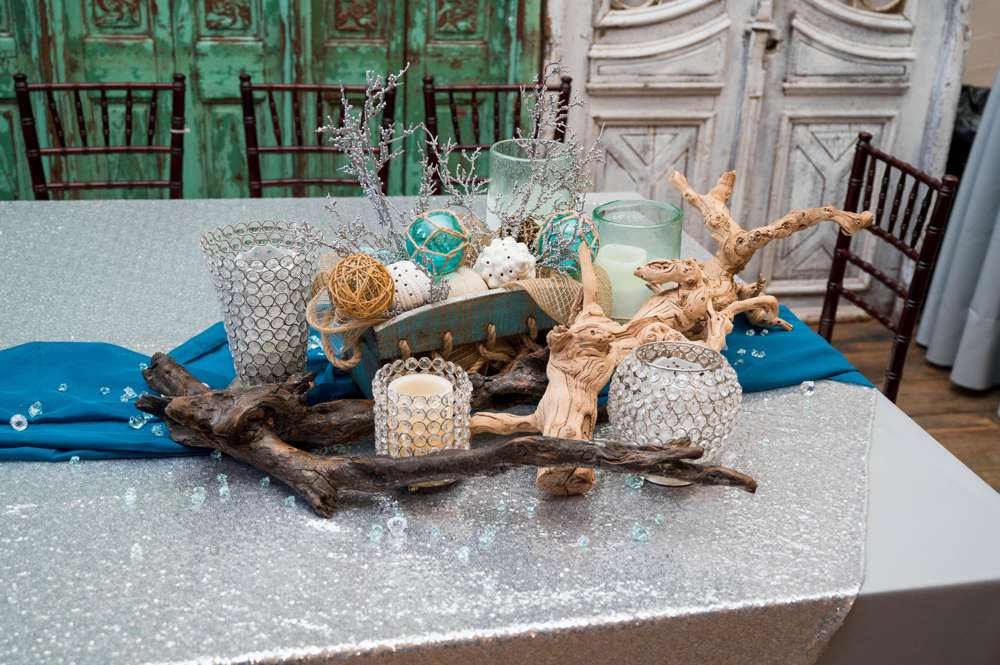 One other important thing is that you can go as big or small as you want with your wedding theme. You can have it connected to everything in your wedding or only a few small things like your wedding cake, wedding details, or wedding favors.
Common Wedding Theme Ideas
Brides and grooms have been having themed weddings for quite some time now, and it is still very popular. Some of the more common themes are rustic, vintage, beach, winter wonderland, garden party, or fall. Out of all of those the rustic wedding theme is the one that I see the most often. Maybe it's a Southern thing.
How can I make my wedding unique?
Those are all good wedding themes, but if you are going to do a theme, go for something fun and different. Don't be like everyone else! The good news is I'm going to help you with plenty of wedding inspiration and alternative wedding theme ideas.
Wedding themes by time period
Ah, the allure of days of the past, the times when things were good. If you've often wished you lived in a different time period or often watch shows about a certain time period (my wife!), then a time period wedding theme might be perfect!
Western Wedding theme
I've been watching Westworld on HBO lately, and it really has made me want to go back in time to the wild west.
With a Western Wedding theme, you can have everyone dress up in cowboy boots, wear a hat – or better yet design a custom shirt.
Decor can include anything with the Wild West theme like cacti and stars to make it look more desert-like. For games, you could have people ride horses or give the kids those pop guns.
What would be even cooler is if you made your wedding venue look like a saloon!
Roaring 20's or Great Gatsby Wedding Theme
Imagine all of your guests showing up to your wedding wearing clothes from the era. The guys would look dapper in a suit and tie or the girls could come ready to party in a flapper dress!
The style of the 1920s is so formal, but also has an air of sophistication and fun. It's hard not to get swept up in the beauty when everyone looks like they're from another era.
Maybe you could play some of the music and even learn some of the classic dances like the Charleston.
50's Wedding Theme
Another time that I'm particular fond of is the 50's. I always think about the TV show Happy Days. With this wedding theme, you could have a sock hop and everyone could show up ready to dance the night away.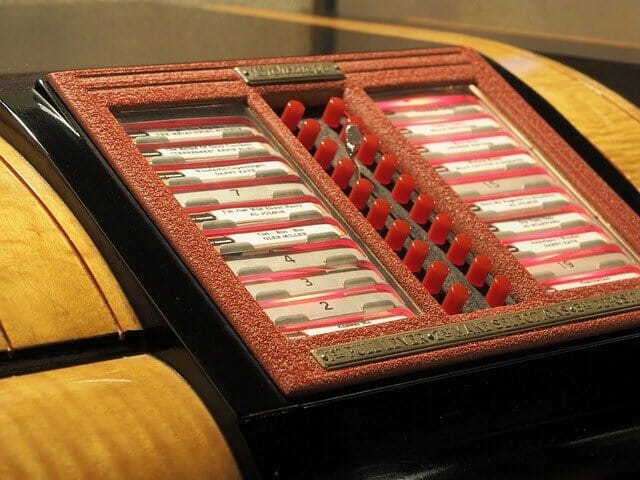 You could even get guests to wear their 50s clothes if you wanted! Rockabilly is another fun style from this era that would be perfect for a wedding party.
Also, what if you created something similar to an ice cream parlor. You could have someone making cones and shakes and even rent a real jukebox!
70's Wedding Theme
The 70's was an interesting decade, and it would make for an interesting wedding!The bride could wear a dress with shoulder pads. The guests could wear polyester or bell bottoms.
There would be bright colors everywhere and you could turn the dance floor into a scene from Saturday Night Fever! That would be a wedding day everyone would remember.
Wedding themes based on music
I love music and I know a lot of people feel the same way. There are some brides and grooms that have a band that's a big part of their lives. Maybe they really connect with the band's lyrics and themes.
There are plenty of ways to connect your favorite music to your wedding. First, you can have a band play at the reception or you can pick a certain genre of music to listen to during dinner.
Another idea is picking your menu based on bands that are popular in your area and serving their favorite dishes! That way, even if they don't have any food allergies, people will be able to find something good for them.
It's also possible to set up a playlist with songs that match the theme(s) of your wedding day: whether it's rock 'n' roll tunes from the 50s or more contemporary classical pieces.
Films or Book Wedding Themes
Now, we are talking! Films and books are my jam, and I think they are great options for a wedding them. I mean, they have whole sections of theme parks devoted to certain films, so a wedding would make sense as well.
Below are just a few of my favorite wedding theme ideas for films and books. Feel free to use your favorite one as well. The only precaution is make sure that what you choose is well known. It would be really sad if no one recognized your theme.
Harry Potter Wedding Theme
We are at the point now where the kids that grew up reading Harry Potter are now adults and getting married. It wouldn't surprise me if we started seeing a lot of Harry Potter themed weddings.
You could have the wedding at Hogwarts, and divide your guests into the different houses. I like the idea of classic pumpkin juice and cauldron as centerpieces. Outside, you could set up a game of Quidditch for adults or for the kids.
I have heard of people doing a fall wedding that focused on Halloween, but I think this way would be less scary and more fun.
Star Wars Wedding Theme
Stormtroopers, lightsabers, and Ewoks! I know plenty of fellow nerds out there that would love to do a Star Wars wedding theme.
This will be a big hit with any fans of the movie. You could also use droid or Darth Vader iced tea containers as wedding centerpieces, if you wanted something different from the typical flowers. The bride can wear her hair in Princess Leia buns, instead of an updo or ponytail.
Of course, the music would be awesome. I'm sure you can all hear it in your head right now the opening score as she walks down the aisle. Then, later, the bridal party can come in to the Imperial March.
Want an epic exit? How about everyone holding up lightsabers to make a big tunnel?
Game of Thrones Wedding Theme
It might be a bit violent and depressing, but Game of Thrones was one of the most popular TV shows for several years. I've actually already seen a GOT groom's cake at a wedding, so why not go further?
Of course, you wouldn't want to talk about a Red Wedding, but it would be fun to see people dressed up in medieval clothing and choosing houses. You could maybe even have a couple of 'knights' fighting on the dance floor.
It's not for everyone, but I think there would be some people who are really into it!
Marvel Universe Wedding Theme
Growing up, I was always an X-Men fan, but lately, I've really learned to love all the other characters in the Marvel Universe. In the past 10 years, I think Marvel has created some amazing films and become a big part of pop culture.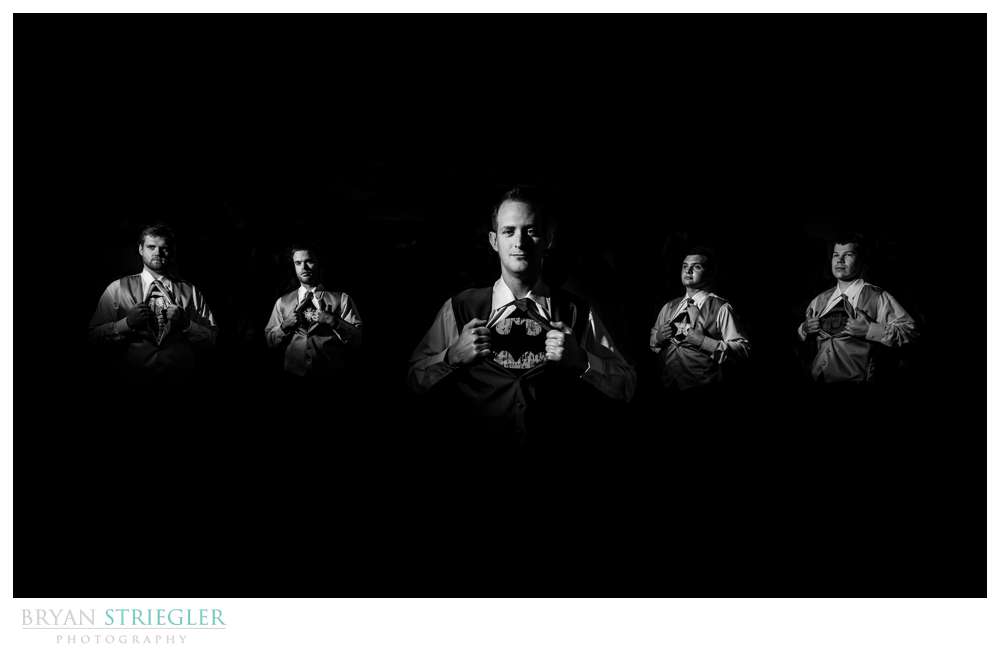 These days, it's relatively easy to find a Marvel themed cake, but I think a great idea for the wedding would be to have someone dress up as Spider-Man and do some tricks.
The wedding guests could also pick out an outfit that looks like one of their favorite characters! I know I would be excited to go to a wedding like that!
Then, you could have all types of games like lift Thor's hammer or Marvel trivia! This would also pair great with a photo booth because everyone would want a photo of them in their costume.
Hobby Wedding Theme
Do you love board games? Are you a die hard KC Chiefs fan? Do you play 7 different instruments? Your hobby is something you love doing, and it would be something really fun to share with everyone on the wedding day.
This is a great way to really have a unique wedding theme because not everyone is good at the same thing. I don't imagine a lot of people being avid fans of barrel racing, but they might love to learn more about it.
There are too many hobbies to go into all of them, but here are some of my favorite ideas that could be really interesting and fit well in a modern wedding.
rock climbing
mud races (Tough Mudder)
mystery/escape room
Casino
board game
painting
These are just a few hobbies, so feel free to think about all the things that you love doing, individually or together. I think the biggest factor will be how many different ways you can use it in your wedding. Some hobbies are more well known and can be combined easier than others.
Something from your Childhood
I like to think that I had a pretty sweet childhood, and it's always fun to think back on all the things I did and all the things that were popular. Some of these great memories could be a wedding theme.
Fairytale or Disney Theme
For many brides, they grew up watching Disney and other fairytales, so that would be a dream fulfilled. I know I've seen at least one wedding where the wedding décor was similar to Beauty and the Beast. I think other stories like Cinderella or Frozen would make a romantic wedding theme as well.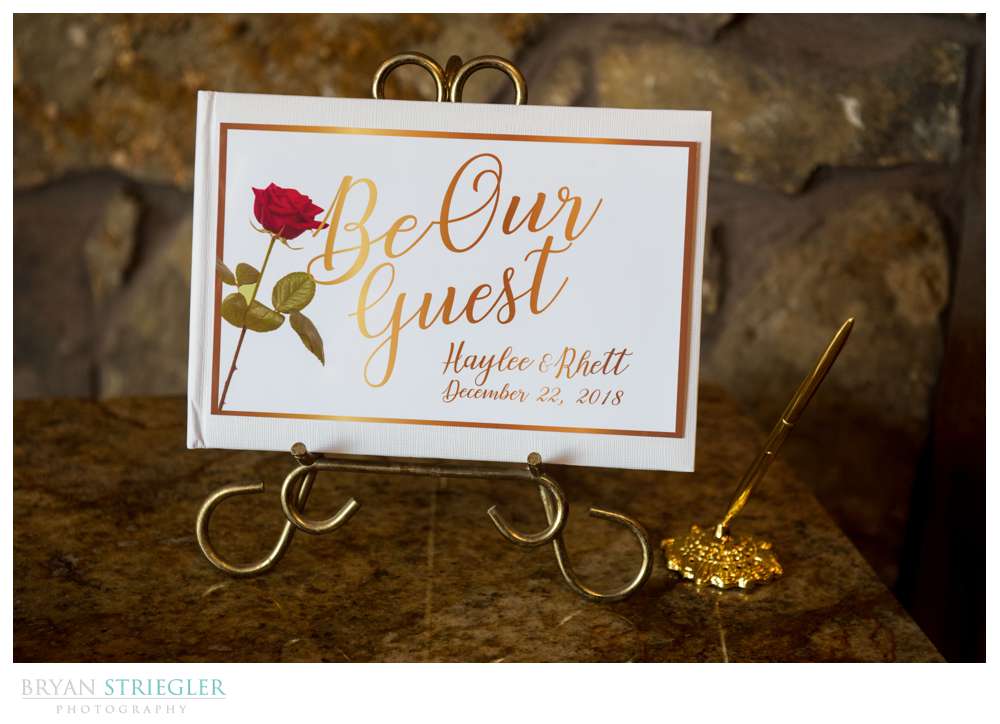 With that, I also think a lot of girls dream about going to a ball someday. I know my wife loves all the big dresses.
Vintage Circus Themed Wedding
How many of you got a chance to go to the circus as a child? Remember the feeling of excitement walking in and seeing all the things like the animals and performances?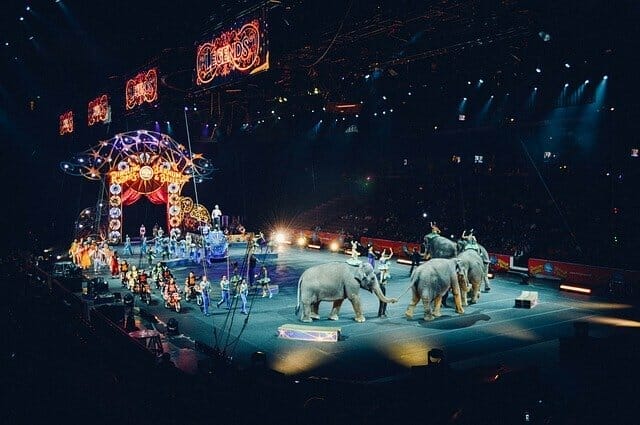 It would be hard to have a real circus at your wedding, but you could get a few of the fun things. You could hire a few performers like someone on stilts or an aerialist to entertain during the reception. You could also give everyone their own bag of popcorn and do face painting!
How do I choose my wedding theme?
Those were a lot of amazing wedding themes! I have no idea which one I would choose. You might find yourself having that same issue.
The first step would be to sit down with your fiance and brainstorm. Each person should create a list, and then you can compare and even get inspired and add more.
Mark off anything that the other person hates or anything that isn't actually possible. Then, have each person share the type of wedding they are wanting. Does one want an elegant wedding with a romantic wedding theme while the other wants a vintage theme? It's good to get an idea of what the overall feeling is.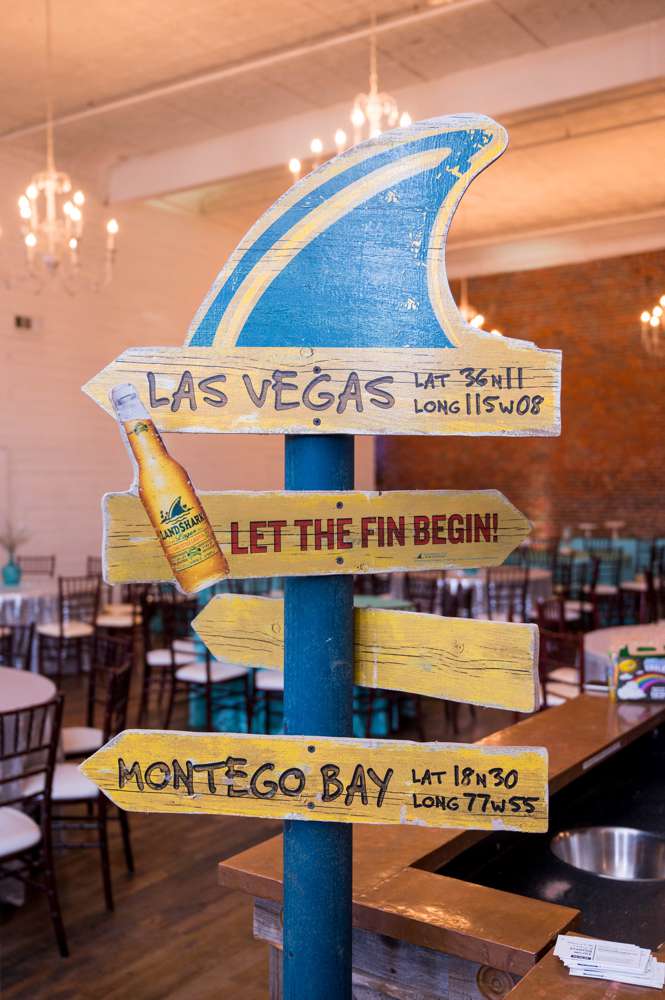 From there, it's about compromise. What can you both agree on and would love to do? If you both don't love it, don't do it!
Enjoying your Wedding Theme!
Weddings are a time for celebration and getting away from the day-to-day grind. In order to make your big day just as special, you have to find a wedding theme that's perfect for both you and your partner. We've compiled some of our favorite wedding themes so take a look! If none of these ideas seem like they fit with what you're looking for, don't worry– there are lots more creative wedding themes out there! Pick one that matches who you are or go wild and create something unique. I hope this post has helped give you some wedding inspiration when it comes to picking a wedding theme. Feel free to check out other blog posts for more wedding ideas and tips.