It is definitely engagement season! The majority of engagements happen between Christmas and Valentine's Day, and I've been talking to a lot of couples. Last week, I was at the Barn at the Springs open house, and there were about 100 brides there. One week from today, I will be at the Event Nation Bridal Expo at the Fayetteville Town Center. These type of events are great opportunities for brides. Not all brides attend these events, so I thought I'd share 5 Reasons to go to a bridal show.
5 Reasons to Go to a Bridal Show
1. Win Prizes
Throughout the years, my father has been in a lot of trade shows. Every time I'd go, I would walk around and fill out forms and try to win prizes. A few years ago, I won a drill set, and I know my grandmother won a TV once.
It is very common for wedding vendors to give out prizes at a bridal show. It can be something small or something extremely valuable. I've given away engagement sessions, photo booths, and even full wedding coverage once. I will be giving away something again this year, so come to my booth and see what you can win!
2. Get Ideas
There are so many different options for decorating and planning a wedding, and brides can look at all the magazines and websites, but that doesn't mean they are seeing everything. There are still other ideas out there.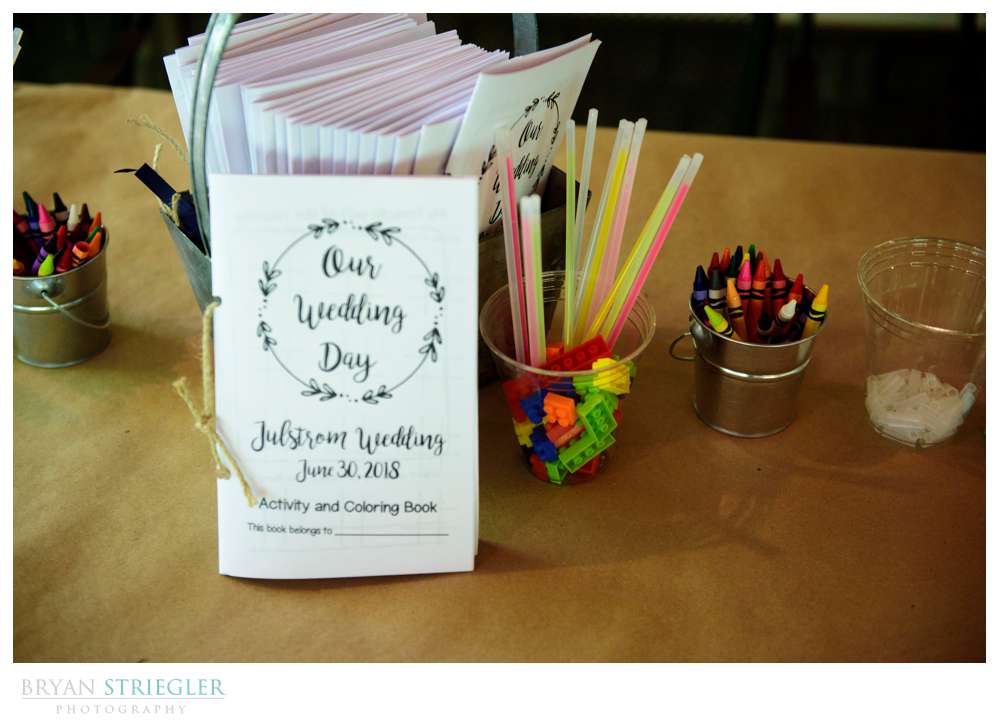 Most wedding vendors will decorate their booths with photos or other examples of their work. If you just walk around and look at each booth, you'll probably see something you've never considered.
I know with me, plenty of brides have looked at my photos and been surprised. I do things a bit differently. Most brides are use to seeing all the photos in natural light, but I love doing things in the dark and using a flash.
3. Meet Vendors
If you were buying a car, would you make you decision based only on the exterior? I sure hope not! You'd want to know all of the features and go for a test drive. The same is true for the wedding world. You need to meet the vendors in person.
There is more to a vendor than just the product. You wouldn't hire a baker if he or she was a jerk, no matter how good the cakes are. I think that's extremely important. The way people make you feel will affect your overall perception of something. Again, if the baker was mean, when you eat that cake and when you look at photos of the cake, you will remember how you felt.
A bridal show is a great chance to get to meet vendors face to face. You can talk to them, ask them questions, and get a chance to see their personalities. My favorite thing about bridal shows is getting to talk to couples and meet new people.
4. Have fun
Everything about weddings should fun, and that includes going to bridal shows. Each bridal show will be a little bit different on what's happening, but I think there are some things that happen at every event.
Every bridal show I've been to has free food drinks. This will usually include cake and food from vendors and occasionally alcoholic drinks. I like food, so it's always enjoyable to try it all out.
Most shows will have some kind of entertainment. This could be a fashion show or some kind of participation activity. I've seen DJs teaching dances and several different types of competitions.
If you really want to have fun, bring your friends. Weddings are about your closest family and friends, so bring some of them with you to the bridal show. This will give you someone to talk to and make you feel more comfortable.
5. Not Expensive
Everyone knows how expensive weddings can be, but bridal shows really aren't that expensive. In general, they cost somewhere between $5-$25 to get in. It really varies from event to event and place to place. There are some that are also free or vendors have a certain number of tickets to give out.
In the end, I think it is definitely worth it to go to a bridal show. Even if you're spending $25 per person, the chance to win prizes, get ideas and information from vendors, and have fun is worth so much more.
Conclusion
I highly suggest newly engaged couples go to a bridal show. It will only take up a few hours of your time and a few dollars, but you'll get so much back in return. I hope these 5 reasons to go to a bridal show convinced you to come see me on Sunday. I'm really looking forward to it. Come out and say hi!