If you are getting photos taken, you need to have prints. I'm not going to go into a long debate about that today. Today, I'm going to talk about one of the other issues I run into. People will often want digital files from a session, which isn't a big deal, but then they get nothing else because they say they will do the printing on their own. From my experience over the past 8 years, this is not a good idea. Things will turn out so much better and easier if the photographer takes care of the prints. Here are 5 reasons to use a photographer for prints. 
If you don't like reading, feel free to watch the video instead. Warning, you have to listen to me talk 🙂
5 Reasons to Use a Photographer for Prints
1. It will get taken care of
We all are busy. There are so many things I want to get done each day, and by the time I clear off my list, there are 5 more things that have popped up. About 15 years ago, I bought a classic car. My plan was to fix it up. Well, that still hasn't happened.
What normally happens to people that plan on doing their own prints is they start off planning to order prints, but then something happens. The prints get pushed back further and further. Next thing you know, it's been a year…then two.
A professional photographer, though, deals with printing on a weekly basis, so it's not something they are going to put off again and again. Using a professional photographer will get you those prints instead of just hoping it happens someday.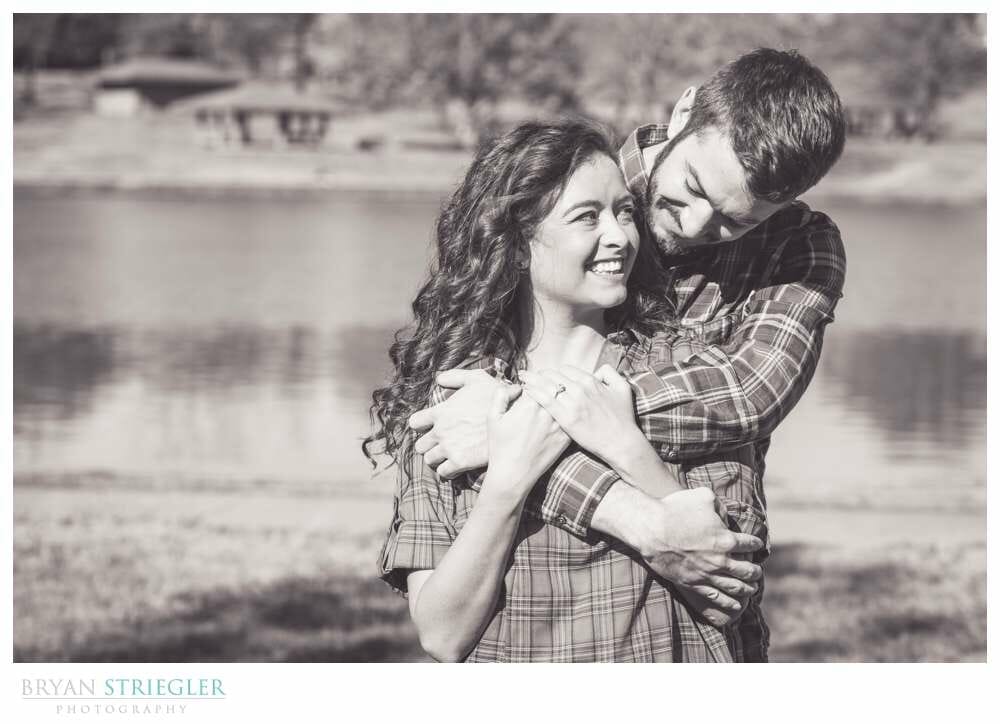 2. Preparing the File
I know this is strange, but there are things you often have to do to a digital file before you send it off to the printer. You would think you'd just upload the file and that would be it, but it's just not how it is. Each printer is different. This has a lot to do with the type of paper and the ink. You could send the same file to three different printers and get very different prints.
Another thing most people don't consider is the cropping that happens with different sizes of prints. If you order a 4×6, there won't be any kind of cropping, but if you order an 8×10, a large portion of the image will be cropped off. This is a relatively easy thing for a photographer to check. Some online printers have a preview, but it's usually small and hard to tell what you're losing.
3. Better Quality
Do you expect the food to be the same at a Chinese buffet vs. a Japanese sushi restaurant? Probably not. You'd probably expect the food at the buffet to be cheaper and have less quality. The same is true to printers. There are some printers out there that are very lacking in quality.
There are some print companies out there, though, that provide much higher quality prints. The one I use is awesome, and they only work with professional photographers. That means a normal person can't get that type of quality. There are a few others out there that are close to that quality, but I'd still put my print company above the rest.
4. Displaying them
Getting the files printed is only part of the process. What really matters is figuring out how you are going to display the print. That can be the really complicated part.
There are a ton of options as far as displays go. There are all types of frames for desks and walls. There are glass options and mats and all types of other things. It can be quite overwhelming.
Then you have to go about organizing and placing them. One real challenge is figuring out what size you need for a wall or how to arrange a group of photos. I actually have a program that makes that part extremely easy. I can take a photo of someone's wall, and then on my computer, I can do a mockup of what it would look like with certain sizes and arrangements. It takes the guess work out of it.
5. Time
One thing I struggle with is I try to do everything myself. I usually get things done, but sometimes I end up wasting a whole day on something another person could do in an hour. You have to consider how much your time is worth. $20 an hour? $30?
After spending all the time figuring out the print company's website, making file adjustments, and possibly redoing the whole process when the prints look back, it will be close to 1-2 hours. If you had gone with the photographer in the first place, you'd have gotten the better quality and less of a headache for about the same price.
Conclusion
Spend your time and energy doing what you are good at. If you aren't awesome at getting prints made, you should probably let a professional photographer take care of it for you. You'll end up with a better quality print and you won't have a headache or wasted a bunch of time. I hope these 5 Reasons to Use a Photographer for Prints have convinced you.