This year has been anything but traditional, so maybe you want something really different for your big wedding day. One thing that a lot of couples have been jumping on are elopement or adventure weddings. These type of weddings fit perfectly with Covid because it's made for smaller groups. Besides that, you get to go and do something fun and unique with your wedding. Most people have no idea where to start with an elopement or adventure wedding, so I've put together my top 9 Tips for Elopements or Adventure Weddings.
Tips for Elopements or Adventure Weddings
The first thing to know is that elopements and adventure wedding aren't for everyone. They are very different than your traditional wedding, so there might be some big reasons to do one or not to.
Good things about Elopements or Adventure Weddings
These types of weddings are really popular, and it makes sense. Elopement and Adventure weddings give you a chance to travel and go to some place exciting. You could go to a beach, a different country, or to some place completely remote.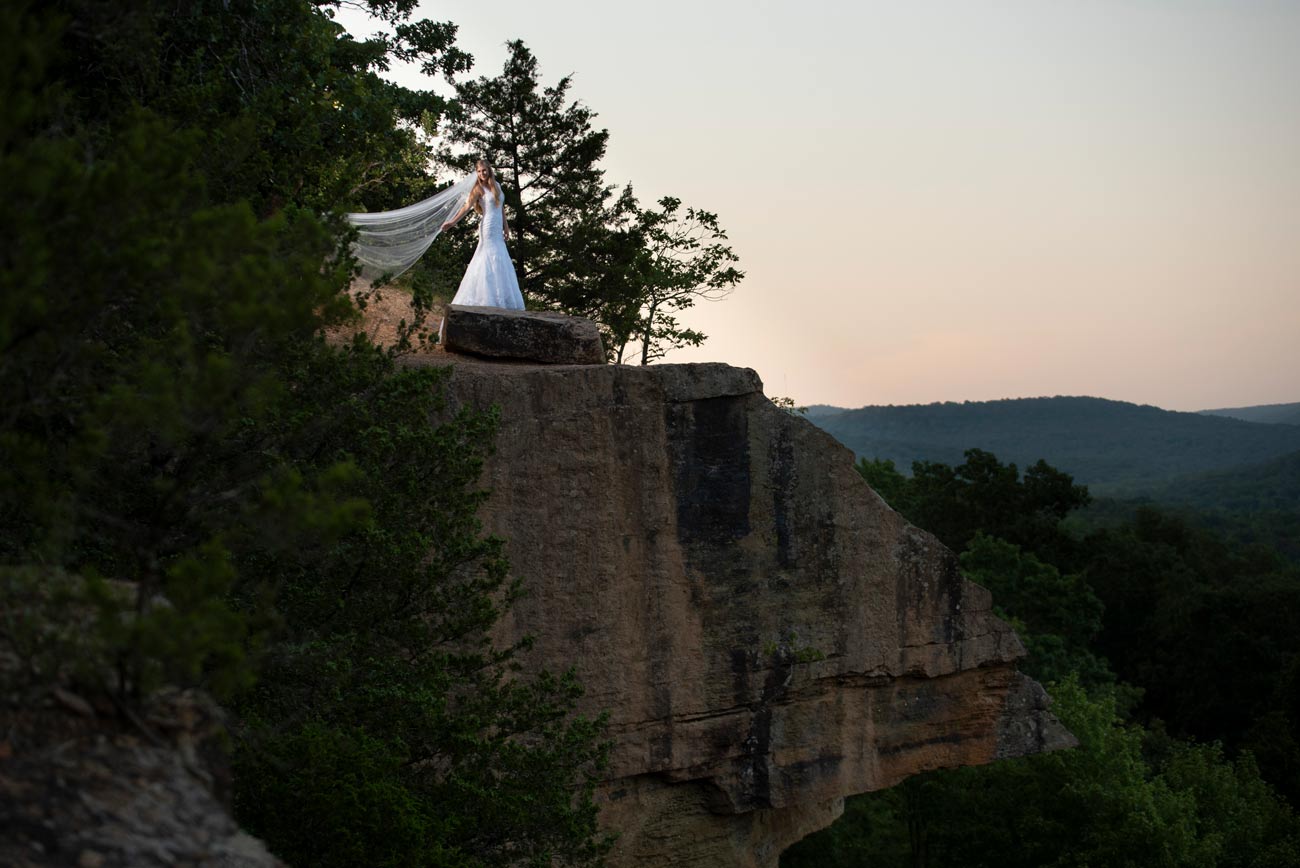 With these amazing locations comes amazing backdrops! When you can travel to anywhere in the world, you can pick exactly what you want. This really allows you to get some epic wedding photos.
Because this is a smaller group, the focus is more on the two of you. Some people might choose to elope with just the two of them and a photographer. This means you get exactly what you want and your day is really about you. With a traditional wedding, there are hundreds of people there, so you have to take into consideration what others need and spend a good amount of your time talking to your guests.
Depending on how you do things, an elopement or adventure wedding might be cheaper and cause less stress. You don't have hundreds of decisions to make and won't need things like a DJ or a caterer for 200 people. That means you take that time and money and put it towards what you really want.
Bad things about Elopements or Adventure Weddings
Like everything in the world, there is always a negative side to consider as well. One of the big issues with these types of weddings is that your guest count will be low. Yes, some people view that as a good thing, but think about those people. They are going to miss out on your big day, and some of them might be offended by this. I recently wasn't invited to a wedding, and I know I felt a little hurt.
You will also miss out on the traditional experience. Most people have been doing traditional weddings for years, and you won't have that connection with them. You won't get to experience walking down the aisle in front of hundreds of people or having a first dance or probably a sparkler exit. When everyone else is talking about these events from their weddings, you won't be able to share that.
Travel is also another thing you'll have to deal with. What if your flight gets postponed or cancelled? How do you travel with all the things you need?
Lastly, planning an elopement or adventure wedding can be difficult. It's hard to find the right people when you might be hours away from them or even not speak the same language. With a traditional wedding, there will be hundreds of options in your local area. Even finding a location is hard. How do you pick one place when there are so many options.
Before You Make a Final Decision
At this point, you probably have decided if this is the thing for you or not. Well, before you make the final decision, do this first. Talk to everyone.
It's really important to talk to all the people involved before deciding on trekking up a mountain. Do you parents like this idea? Will your grandmother be willing to do it? Will those that aren't invited disown you for life?
Besides that, make sure both of you are fully on board. Don't let this be something you really want but your spouse  doesn't really like it. This is a big decision, so have that conversation and make sure you both love the idea of an elopement or adventure wedding.
If you are pumped and ready to do an elopement or adventure wedding, good for you! It's an exciting thing that you will remember for all of your life. Because this is a different way of doing things, there are some things you need to do that you might not with a traditional wedding.
1. Leave the heels at home.
If you're planning on trekking up a mountain for your ceremony, you'll want to wear sturdy shoes that will allow you to move comfortably over uneven terrain. While high heels may look glamorous in photos, they're hard enough to walk in on paved ground and are an absolute nightmare when hiking over rocks and up inclines.
One option is to wear some good traveling shoes but also bring some fancy shoes as well. Once you get to your location, you can make the switch. Best of both worlds!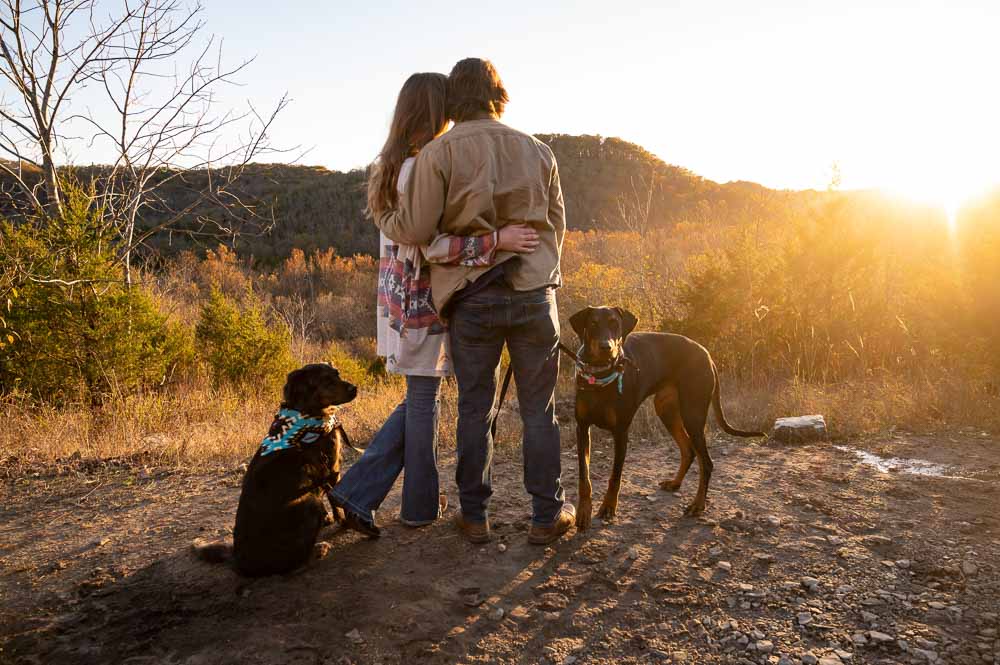 Once you've chosen the shoes for your wedding day, be sure to break them in beforehand. You don't want any blisters dampening your adventurous spirit!
2. Embrace a little dust.
Often, my brides won't want to go outside or in the grass before the wedding ceremony. They are worried that their dress might get a spot on it. Adventure is rarely clean—and that's the amazing thing about it! Don't be afraid of a little dirt or dust on the hem of your wedding gown. A touch of dust won't show up in your photos. Plus, the images you'll take against stunning natural backdrops will be well worth it.
Just like with the shoes, you can always start off in normal clothes and change later. It will require you to carry more, but depending on how remote your location is, it might be worth it. If you go this route, also look into changing locations. Will there be something nearby or do you need to bring some kind of tent.
3. Protect your portrait time.
One of the best things about an elopement or adventure wedding is the gorgeous backgrounds and epic photos. Make sure you aren't wasting it and put plenty of time into your couple portraits. In general, I would plan for at least 2 hours, possibly more if you have to travel to a new location.
Also, your couple portraits are one of the few times during your wedding day when you and your new spouse have a chance to just be in the moment with each other. Focus on each other, enjoy the moment, and create some memories.
Don't be nervous about your portraits or feel like they're something to endure. These are images you'll look back on for years to come. Embrace your portrait time together and relish the moment.
4. Bring plenty of water—and a few snacks.
You can treat your wedding kind of like a camping trip. If you were going out into the wilderness, you would want to have food and water. During your adventure wedding, you will get hungry and thirsty. You especially don't want to feel hungry through the entire day. Think how grumpy you would be.
Pack water and some healthy snacks to keep you going—and to keep your mood buoyant. It doesn't have to be a full blown meal, but you will need something.
5. Choose a low-maintenance hairstyle and makeup.
I know you want to look beautiful or handsome in your photos, but don't go crazy with your hair or makeup. It's pretty unlikely a complicated updo will survive a trek along a mountain hiking trail and your makeup isn't going to look great after you start sweating.
Keep your adventurous plans in mind when choosing a hairstyle and makeup. Pick something that it's easy to maintain and quick to fix once you get to your stunning photo location.
6. Pack some umbrellas.
One thing you can never control is the weather. You never know when rain will strike and you don't want to be caught off guard. That's just one of the hazards of getting married outdoors. Rain could really make a mess of your hair and dress, so be sure to bring along a couple of umbrellas just in case.
If it does start raining, don't fret. Use the umbrellas and stay as dry as possible. Most likely the rain will pass. If it doesn't, you can still get epic photos. Some of my favorite shots were out in the middle of a storm. You wanted an adventure, right?
7. Pick a venue that has strong ties to nature.
If figuring out a non-traditional location in the middle of nowhere seems like too much to you, you can always choose a wedding venue with its own natural beauty. Ski resorts and back-country lodges are great choices, especially if they have access to mountain hiking trails. You might even be able to find a wedding venue that specializes in adventure weddings.
Another great way to infuse your wedding with adventure is to do things in unconventional ways. For example, you could ski or snowboard to your ceremony, or even canoe!  The sky's the limit!
8. Do Research
Have you ever gone some place only to find that they were closed? Imagine what that would be like for your wedding. Before you decide on where to have your wedding, you need to do research to make sure everything will work.
There are a few different things to look into. First, do they allow people to have weddings there? Not every location is open to having people running around and taking photos. Two, if it is allowed,  do you need any kind of permit or are there rules? Each location is different. Some national forests require an expensive permit, and others will only allow you in certain places. It's really important that you find this out.
Another thing is to see what's going on during your wedding. Is that a super busy time of year there? Will there be big events going on? Can you find lodging nearby?
9. Find the Perfect Photographer
Photographers are all different. We have different personalities and different ways of doing things. We like different things. Elopement and adventure weddings aren't for every photographer. You'll want to find a photographer that is perfect for your dream. They will need to be open to travel, like nature, be in decent shape, and really connect with you.
I would go about interviewing them just like you would any other vendor, but make sure to ask about the adventure side of it. Have they done this before? Do they know how to find the perfect places? Are they ok with walking long distances?
Have an Awesome Elopement or Adventure wedding
I hope all of this has been helpful. Yes, an elopement or adventure wedding is a bit different, but that's what makes it so exciting. You are getting to do things that 85% of married people didn't get to do. Follow the tips and you should be good to go. Have fun, go big, and make some wonderful memories along the way.