Finding the perfect wedding gift for the groom is a tough task. You want it to be unique, thoughtful, and something that they will actually use on their wedding day. With so many options out there (especially when you consider all of the different price ranges), it may seem like an impossible feat. Luckily for you, I have come up with some unique ideas that should make this process easier!
A Gift for the Couple or for the Groom?
Traditionally, most of the gifts are for the bride and groom and not an individual. There are some cases where you might be buying a wedding gift just for the groom.
In most cases, it would be when you have a very close relationship to the groom and maybe not the bride. This could be when you are a groomsman, related to the groom, or it could be a gift from the bride.
How much money should I give as a wedding gift?
Money is always a tough thing to talk about because it's very different from place to place and situation to situation. In general, you should spend at least $50 to get a gift he will enjoy.
Another way to deal with the money issue is to go in together as a group. For example, all the groomsmen could contribute and get something for maybe $300. It would be a nicer gift, and each person could contribute what they can afford.
Practical, personal and unique wedding gifts
When you start thinking of wedding gift ideas, keep these three things in mind: practical, personal, and unique.
Practical Wedding Gifts
Guys like to do things, and most gifts should be something they can use. I guess it goes back to the hunter days when we were all using tools. Think about things the groom normally does and is there something he needs or that would make things easier.
Personal Wedding Gifts
A gift should always be personal. How would you feel if someone bought you something completely random? You'd probably be annoyed because they didn't put out any kind of effort. If you are buying a gift for the bride and groom, the groom won't care if the gift is something he doesn't want. On the other hand, if the gift is for the groom, make sure it's personal.
There are two ways to go about this. One, come up with gift ideas that fit his personality and interests. Does he love certain sports teams? Is there an activity that he does all the time? Two, you can literally personalize the gift. For some reason, I really enjoy when my name is one something. A cup, no thanks. A cup with my name on it, yes!
Unique Wedding Gifts
Imagine you're back in elementary school and it's Valentines Day. Your crush gives you a gift and you are out of the world excited. Then, you notice that everyone else got the same gift. Not so hot now!
The same thing goes for wedding gifts. Guys want something unique, so they can show it off. If everyone else already has it, it's nothing special.
Wedding Gift Ideas
Below are a few of my favorite wedding gift ideas that I have come across. I know these aren't the typical wedding gifts you see like a bottle of wine, a cutting board, or random wood signs and decor, but I hope this helps some of you find the perfect wedding gift for the groom. Remember, the best wedding gift has to fit the person, so feel free to use one of these ideas if it fits or to find something similar.
Portable Grill
Nothing says a good time like sizzling meat! Guys love being outside and they love cooking. Around here, many fans will go out and tailgate for a football game and not even go inside. It's that much fun.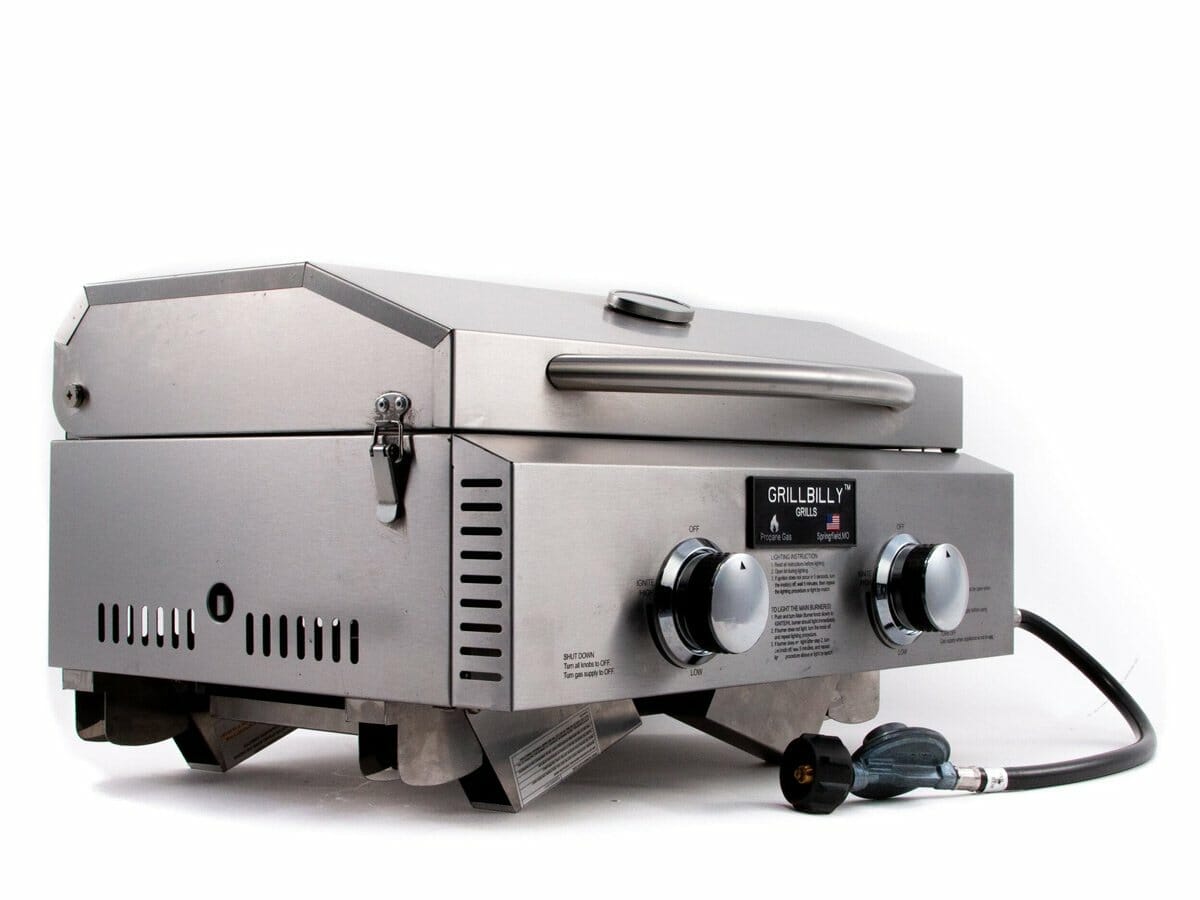 One of the main issues with grilling is finding a way to bring your grill along. There's no way to bring your nice one from home, and most of the travel ones don't do a good enough job.
Recently, I just found the perfect option for a portable grill. I was actually doing an engagement shoot when I asked the guy what he did. He told me all about his business, Grillbilly, and the Grillbilly Rebel grill.
There are several reasons why the Grillbilly Rebel is better than all the other portable grills I've seen. One, it looks like a mini version of the grill I have in my backyard. It's main of stainless steel and has the knobs to control the temperate. Two, it's small and portable. When it's all collapsed, it's longest dimension is under 2 feet. It also has two burners and can be used with a large propane tank, so you can handle all types of cooking.
Right now, the Grillbilly Rebel is sold out, but they should be getting a restock in August. Feel free to check out their other products as well for some unique wedding gift ideas.
Matching Tattoos
Matching tattoos, are you crazy? Well, possibly, but this happens with guys all the time while they are drinking, so why can't it be a gift? One, they can be awesome to look at. Lots of people get tattoos to decorate their body, so this could be one of those situations.
Two, it's a way of showing how close and tight-knit you are with your friends. The tattoo could be something personal you have in common like if you were in the same military unit or it could be something you come up with together.
Third, it's forever! All other gifts you give will eventually wear out or break. A tattoo is something you do once and have for a lifetime (make a good choice).
Personalized Video Message from Celebrity
Last Mother's Day I was struggling to come up for something for my mother. She already has everything she wants, and I usually end up buying her some book I think she might like. This year, I considered getting her a personalized video message from a celebrity.
There are several different companies out there, but the idea is the same. You pick a celebrity and they make a personalized message to the groom. Some of them sing, some of them use their famous catch phrases, and others make it really personal. No matter how you do it, most grooms would love this!
Monthly subscription
One of my favorites scenes from National Lampoon's Christmas Vacation is when Clark finds out he is getting a subscription to the Jelly of the Month club. He flips out for like 3 minutes!
Don't worry, the world is much different now and there are some really awesome monthly subscriptions out there. You can find all types of options online. There are clothing, grooming, watches, beer, liquor, cigars, random pop culture items, movie theatre tickets, and event meat!
The cool thing about a monthly subscription is that it's something to look forward to. Every month you know it will be coming, and there's something really exciting about the surprise of what you will get.
If the cost of a whole year is too much, most can be paid month to month, so you can cover the first 2 or 3 months, and they can choose to cancel or continue.
Tickets to an Event
2020 really killed the event world. There were no concerts, plays, and very limited sports. Life is getting back to normal now, so you could always give the groom the gift of tickets to an event.
Look online and see what events are happening near the groom in the next 6-8 months. Are there concerts, comedians, sporting events?
One quick warning, events are on set dates, so you'll need to make sure the groom is available. Do some snooping if you have access to his calendar or get the bride to help out.
Bar Tool Set
Let's be honest, guys like to drink. Many stick to beer, but some like to get a little more sophisticated. A bar tool set would allow the groom to create his own cocktails at home whenever he wanted. He will no longer be stuck with just a few options.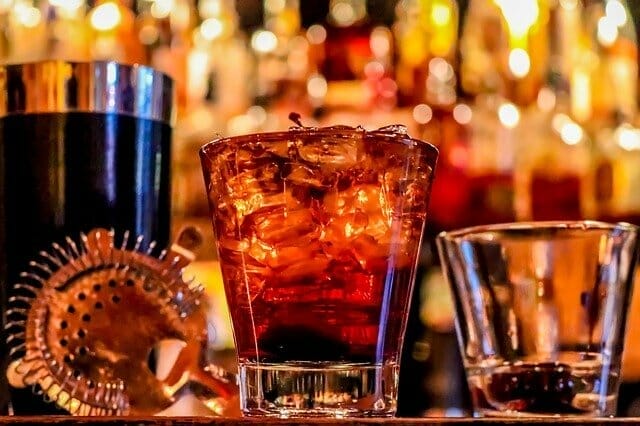 I've seen a lot of different options for a bar tool set, so make sure the appearance fits with his kitchen or man cave, so he will be allowed to keep it. Also, make sure to provide the alcoholic ingredients he needs to make his first few drinks.
Trip or Experience
It's normal to have a Bachelor's Party for the groom, and usually that is a weekend somewhere fun with a lot of drinking and shenanigans. You can still do this, but you could also have you unique wedding gift be another trip or experience.
The possibilities really are endless. This could be another trip similar to the Bachelor's Party or something just for the groom. It could be something like a trip to Chicago or maybe an experience like swimming with the dolphins or an escape room.
Just like all the other options, make it a thoughtful gift. Consider what the groom would really be interested in.
This will be a more expensive gift, so you can spread it around with multiple people. Another option is to use any saved up mileage points, so you get the flight for free.
Something Vintage or from his Childhood
Everyone loves a blast from the past, and most grooms are starting to get up there in age, so they probably have lots of memories from their childhood. Find something interesting connected to his past.
For me, I was a big fan of Teenage Mutant Ninja Turtles, WWF (now WWE), and G.I. Joe. If I got anything related to these, I would be thrilled. It could be something like a copy of the TV series, a poster, a figure, a t-shirt, or even boxers!
Search around your hometown and see if you can find any shops that sell these items used for cheaper prices. You never know what they might have in their attic! It might not be truly vintage, but you can also find almost anything online if you look hard enough.
Unique Wedding Gift Ideas and Other Options
These are just a few of the fun things that I've found or heard about in the past years. Don't feel like you have to stick to the things I mentioned. Remember, you are wanting to create a thoughtful gift that is practical, personal, and unique.
While these types of wedding gifts do require more thought and work, they will appreciate it for years to come, and they will remember yours as the best wedding gift and forget about all those other silly ones like wine glasses.