You're engaged! That's awesome, but now what? I'm sure that many of you have had that feeling. You go from the extreme excitement to extremely overwhelmed. There's so much to do and you have no idea where to start. I asked 7 of my wedding friends to give me their best advice for the recently engaged, and it should take away all that stress and get you back into feeling pumped about your wedding!
Best Advice for the Recently Engaged
Book Your Wedding Venue​
Book your wedding venue as soon as you can. If you know you want to get married somewhere; reserve it. If you wait too long that date will be gone and then you'll have to come up with a different plan. Everything falls in place after the venue booking. Vendors will ask "when and where" and you can tell them!
Kim or Zach
479-248-1017
Plan for Your Marriage
Prepare for your marriage, not just your wedding. This is the time to discover wonderful nuances about your future lifelong partner, the good, the bad and the ugly. Take time to talk about life after the wedding. Make sure you get to know the more personal details such as their expectations for family, travel, pets, career, and finances. Plan those details of your marriage during this exciting time, not just the table linen color. Having a good understanding of these vital areas will make the first few months of marriage more blissful.

479.531.8773
It's a Celebration!
Our biggest advice for couples is to always remember that your wedding day is truly a CELEBRATION of your love and future together. Be a team throughout the entire wedding planning process. Keep your focus on what matters most and FOLLOW YOUR HEART.  If you do this, it will help make your wedding THE most memorable day of your life!
Amanda Vining
yourdreamevents@mail.com
479-879-3256
Your Marriage is Forever!
Sometimes couples are so busy planning the wedding they forget to plan for the marriage. Your wedding is a very important "forever memory" day, but your marriage will last a LIFETIME! Spending time with a skilled counselor prior to making this huge commitment helps work though life issues and defines realistic expectations before starting your life together. Good marriage counseling creates the vital foundation for working through problems and trials that are inevitable.
Cindy Adams
mcooperchapel@att.net
Get the Right People
Choose your "team" wisely. Whomever you select to be a part of your big day should understand the commitment from Day 1. Your bridal party, family, and vendors should be responsible, loyal persons who truly care about you and your fiancé. And it is your responsibility to make them feel as though they are contributing to the Big Day.
angelaclarkevents@gmail.com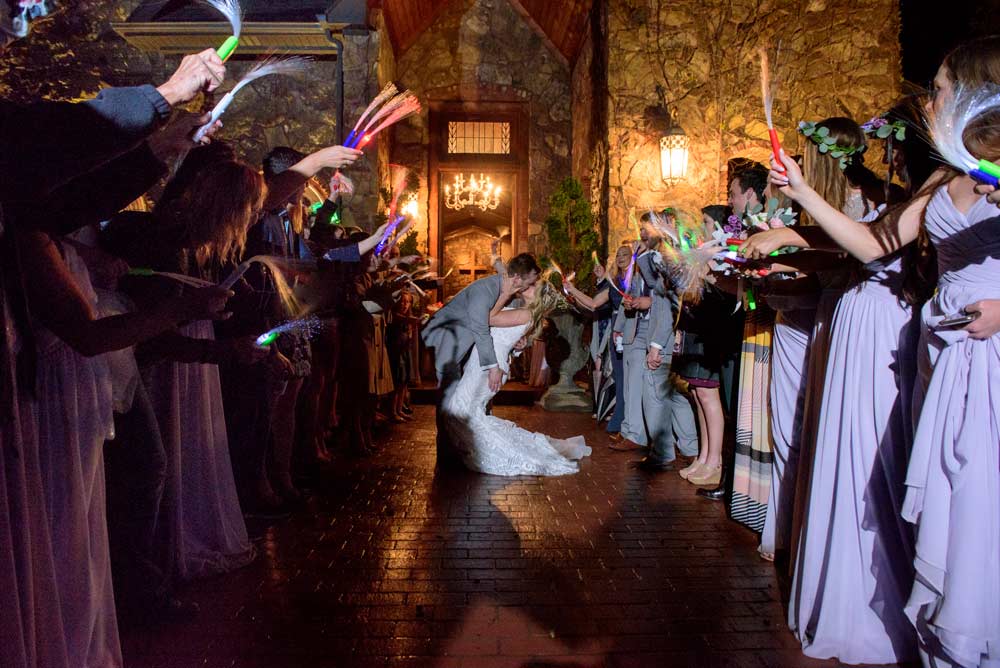 Avoid the Stress
Once you announce your engagement—relax and savor it! Let your planner guide you through what decision needs to be made next, and know that she will keep you on track, so you can resist worrying about what isn't done yet, and instead enjoy the process of the current decision.  If you start to fret about something—ask! Chances are, your planner can give you a quick answer, and you can get back to the fun of it, instead of feeling overwhelmed at any point.
Julianne Darnell
Owner, Most Joyful Day
Start with the Budget
I suggest couples identify their budget and set up as many of their expenses on payment plans as possible so that they have paid for as much of their wedding expenses before the wedding as possible.  That way, when the big event comes, they have already paid for the bulk of the expenses without having as much of a burden after the wedding.
Linda Maihofer
(479)899-2432
Find What's Important
For me, I think it's important to start off figuring out what's most important to you and your fiancé. Is the ceremony the most important? Having a fun reception? Your family and friends? The food? Make a list of all the things you both care about and then rank them. Put your focus and money on those things at the top of the list first and work your way down. This helps you get the things you want the most and not worry about the things that aren't as important.
Getting engaged is an exciting and super important change in your life! I know you're pumped but also a little confused/overwhelmed. Listen to all the Best Advice for the Recently Engaged from above, and things should get easier. If you need more help, please reach out to any of us. We would love to help!