Most of you probably don't know this, but I've lived in Fayetteville, AR the majority of my life. My family is lucky enough to have land out in the country. Having all that space growing up was really fun, but more importantly, my family lives there. When I was young, it was just my grandmother and our house. Now, the majority of my family lives on the land within 2 minutes of each other.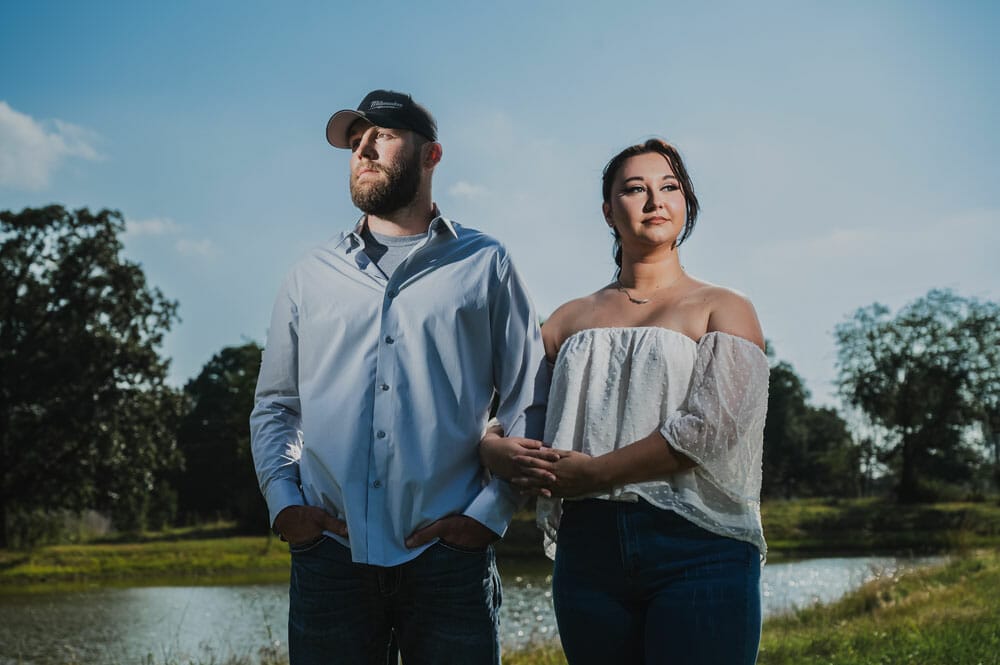 Anyway, when we were looking for a place to do Brianna and Dalton's engagement session, I thought our land would work pretty well. I've used it for other shoots, and it seemed to fit their vibe.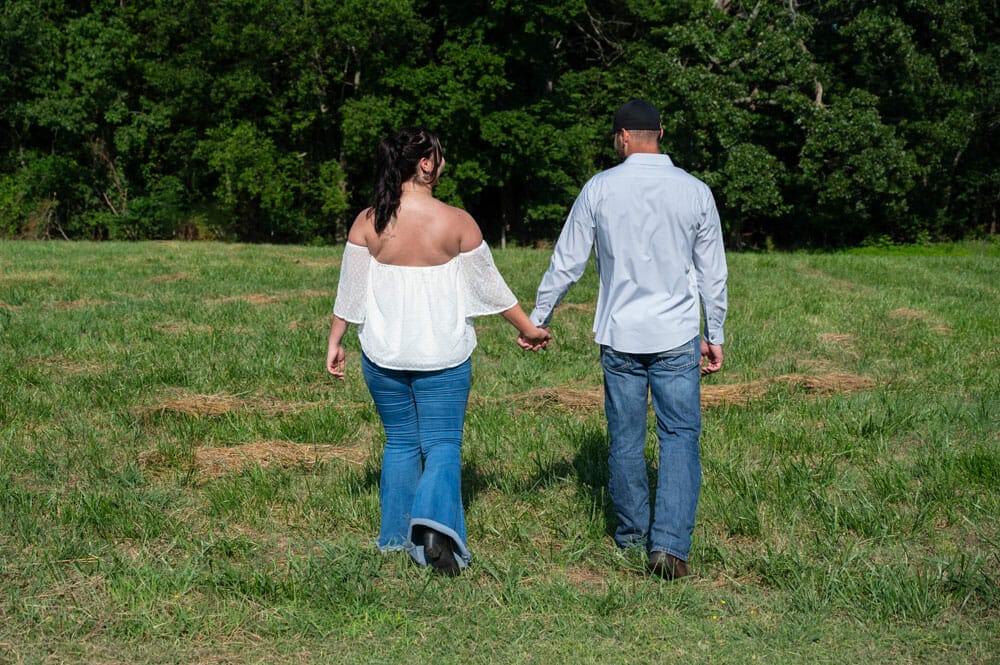 It's always funny to meet people in person after texting or even a phone call. Brianna always seemed to be pretty entertaining and interesting. She did not disappoint. She was very bubbly and fun. Dalton was definitely the quieter of the two, but I think he was more of a sneaky funny. That's how I can be when I don't know people yet. After a while, he started to open up and we even had some surprising things in common like shows we watch.
We traveled to a few different spots on the family land. First, we were in a field over by one of the ponds. I did do one different photo. Basically, I used a flash and focused it on each person, took two photos, and put them together later. From there, we drove through some high grass to the woods. This gave us a totally different look and got us out of the sun.
I've got to wait all the way till September of 2024 for their wedding, but I'm excited. Brianna and Dalton are wonderful people and they are getting married at my favorite venue, Barn at the Springs. It will be here before we know it!