It sure is a busy time of year! It's all weddings and engagement sessions, and it's going to be that way for the next two months! This weekend alone, I have a 9 hour wedding and three sessions. It can be a bit tiring, but I love getting to meet so many new people and see all the joy. Speaking of joy, Russell and Brooke are so full of joy, and I'm excited to share their engagement session today!
It's always amazed me how quickly you can get a feel for someone. When I first met Russell and Brooke, I knew after 5 minutes that these two were just filled with happiness and kindness. I could see it in them and feel it by the way they talked. There was just this overall feeling of peace. It's hard to explain really, but hopefully you can see it in their pictures.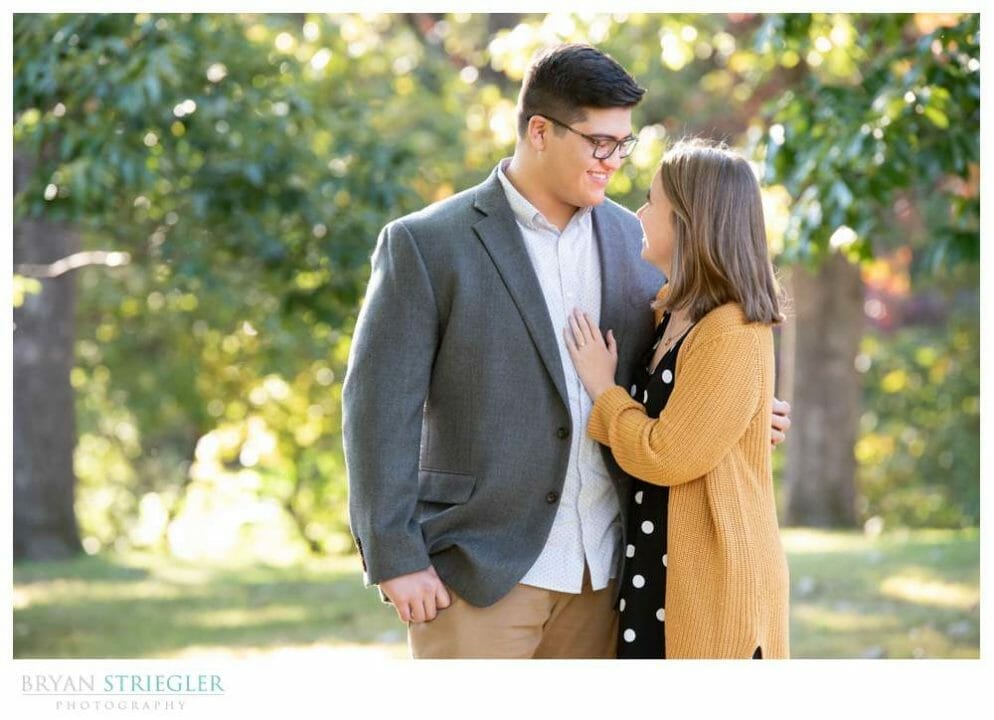 This really makes sense with these two and what they do. Russell is going into ministry and Brooke is a teacher, so you'd hope both of them are kind and happy people!
For their engagement session, we went to two different spots. First, we started at Wilson Park. This gave us lots of trees and grass to work with. It was a beautiful day, so the place was a bit crowded, but we managed to make it work. I think from this part my favorite shots were from them walking down the trail. The light was really nice, they got to interact, and there was just something sweet about it.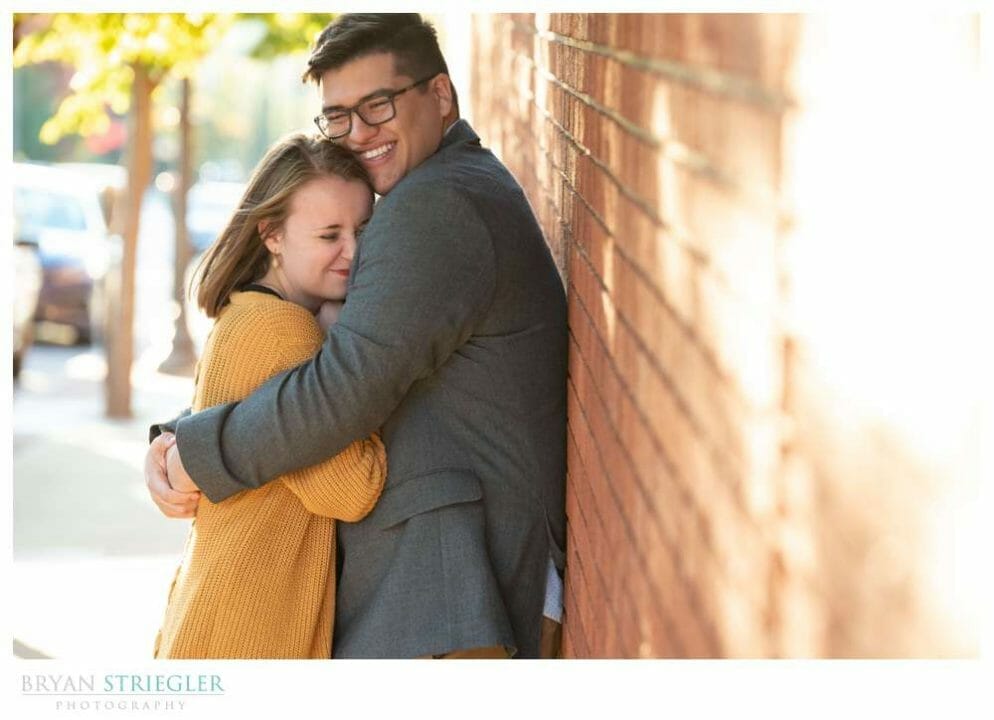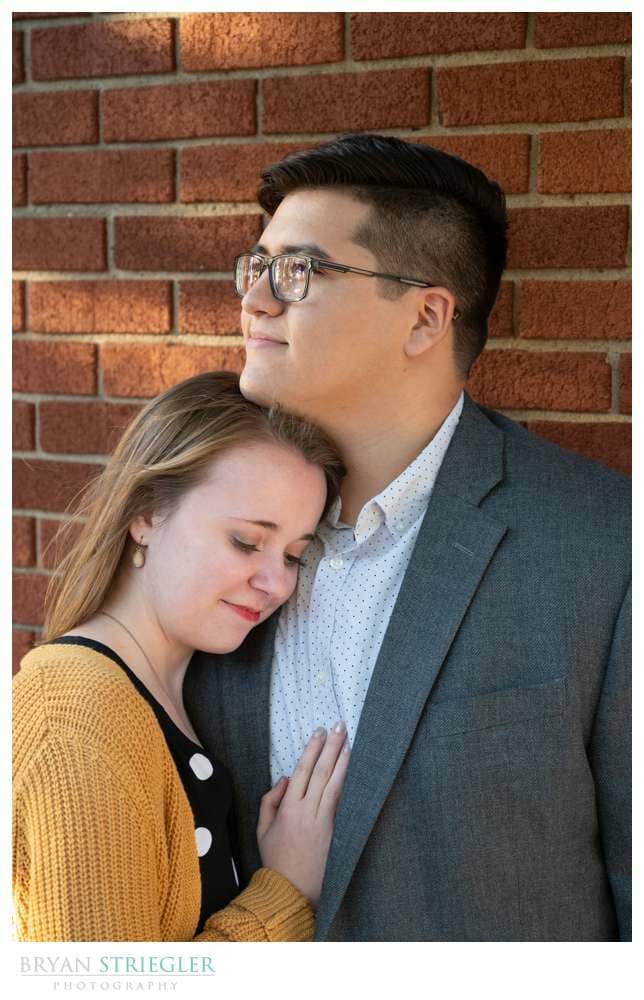 Next up, we went to the Fayetteville Square, which was only 5 minutes away. This was the complete opposite. We now had buildings and concrete everywhere. We walked around and found a bench, some walls, some lit up steps, and a classic car! My favorite shot though was one most people probably wouldn't choose. I don't remember what I said or how it happened, but Russell started acting like he was bashful or shy, and it was a really authentic shot of them interacting.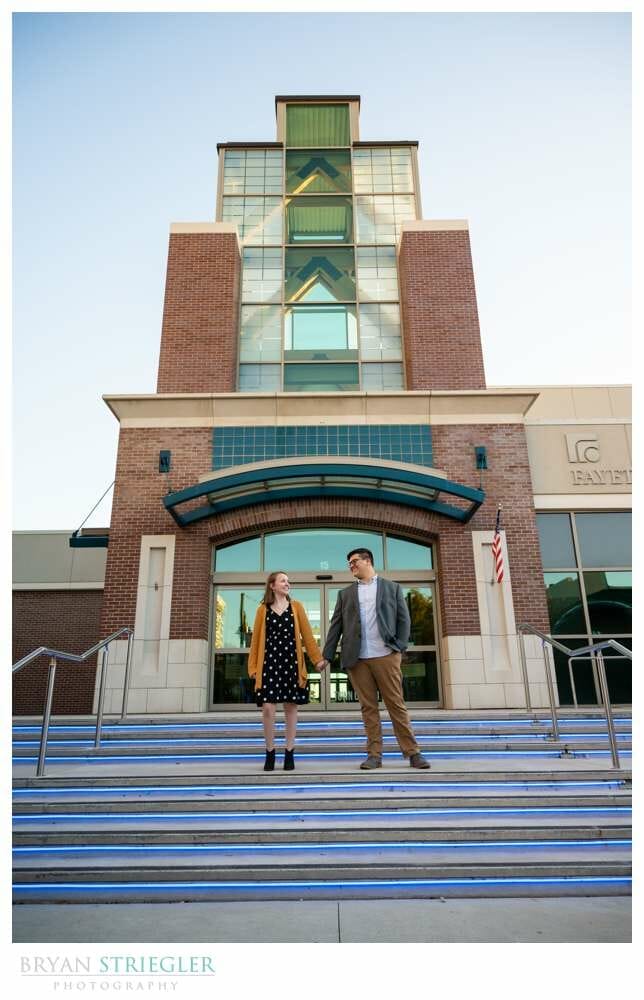 This two are going to be part of an action packed June next year. The really fun part is they are getting married on a Thursday at one of my favorite venues, The Barn at the Springs! We've got several months till then, but I know time is going to fly. Can't wait!