In 2020, we saw a lot of postponing of weddings due to Covid-19, but cancelling a wedding is one of the most difficult things that someone can do. We are all taught at an early age to be gracious and polite, which makes cancelling a wedding even more difficult. It is important to remember that while cancelling the wedding may seem like a simple task, there are many other people involved in this process. However, if you cancel your own wedding just make sure it's done correctly with proper etiquette!
Make a list of all the reasons you want to cancel your wedding
I know that if you're reading this you've probably already made up your mind to cancel your wedding, but I think it's smart to really think about it before you make that decision.
Start off by making a list of all the reasons why you want to cancel your wedding. Go into detail and make sure you cover everything.
Then, make another list with all the positives about getting married and anything you might lose. Think about how much money and time has already been spent on the wedding and consider who else might be affected by this decision, such as your parents or friends.  This way, you can at least see both sides of it.
Last, write down what you think will happen if you do end up cancelling. This might be a summary of both lists, but jot out a paragraph of how you think your life will be in the future.
At the end of all this thinking, how do you feel? Should you postpone or cancel? Sometimes people will have a much clearer idea of what needs to happen.
Let me be completely clear on this next part. The pros and cons don't have to be weighed equally. If you are in an abusive relationship, then it doesn't matter how much money is invested or what friends and family might think. You need to cancel your wedding.
Make an appointment to meet with your wedding planner
Wedding planners are great for helping with all types of things. Wedding planning is, of course, their first priority, but they can also help you with cancelling a wedding.
Talk to your wedding planner and see what you need to do moving forward. Your planner will have a list of the wedding vendors and everyone involved and their contracts and be able to sift through all of it. He or she can guide you through the process and possibly help you get your money back.
Be sure to cancel all the vendors you have booked
For the next step, you or your planner will need to reach out to all the wedding vendors to officially cancel the wedding.
After looking at the contracts, I would first reach out through a phone call. It's more personal, and they might be able to give you more information about the process.
In most cases, you will be losing some money. Most vendors ask for a non refundable deposit. Deposits are there to protect themselves because once a wedding is booked, they must turn away other couples.
Depending on how far the wedding is, you might also be responsible for the final payment. It will vary but usually you will need to cancel at least 30 days before the wedding.
Now, many vendors will try their best to help you out. They understand what you are going through and don't want to be insensitive. They will try to help you, but you must remember, they are a business as well.
I've heard of situations where a vendor would return all the payments included the downpayment if someone else booked that date. You could possibly go out on social media and try to find someone that is interested. I don't think this will work for every vendor, but I could see someone be interested in your venue.
After you've talked to all everyone and worked out the details, you need to make it official. Some will require you write an official letter and others will have a cancelation contract. This way, everyone is legally protected.
Tell your guests that it is off
It's not going to be fun, but you need to tell all of your guests that the wedding has been cancelled. Keep in mind, your guests have already made plans, many asking for days off or booking hotels, so be considerate and tell them as soon as possible.
There are a few different ways you can do this. If you have a wedding website or Facebook group, you could make the announcement there. If your guest list isn't too big, you could find a relative or someone from the wedding party that's capable of calling everyone. Another option is to send out a notice in the mail. That would be the most formal way of doing it, so you know everyone got it while avoiding any unpleasant conversations.
Return any gifts or presents as soon as possible
Often at a bridal shower, people will bring gifts. It's important to return them as soon as possible. Many stores have a time limit on returns, so you want to make sure people get their money back.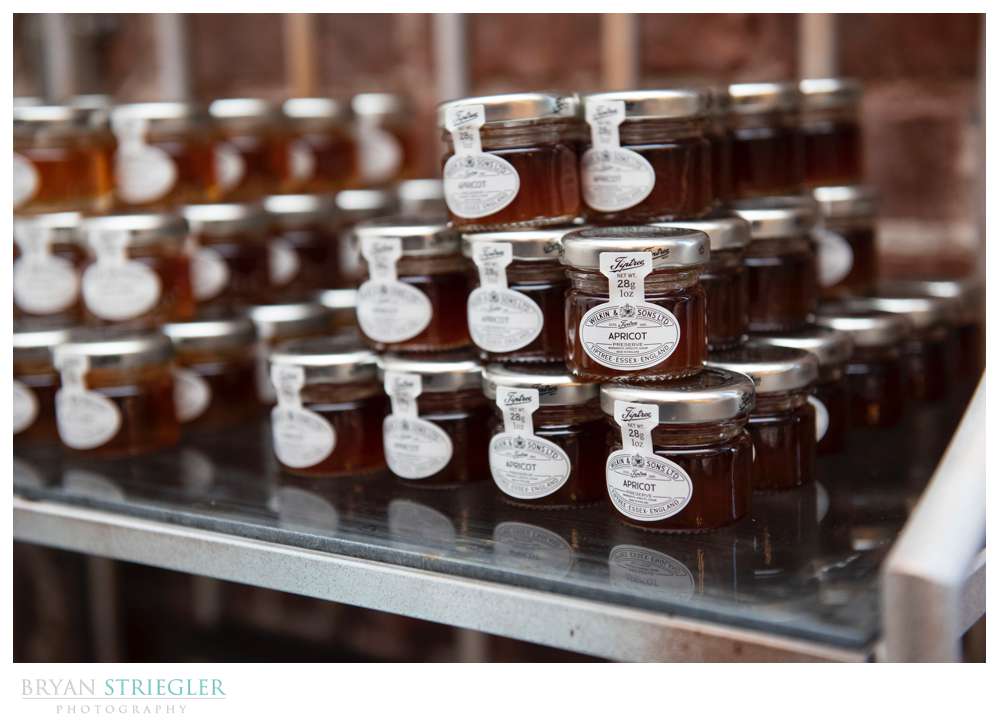 When you do return the gift, let the person know that you are returning it. That will let them know to expect an amount back in their account soon.
What to do with the Engagement Ring?
It's another awkward and unpleasant conversation, but you need to decide what to do with the engagement ring.
Every situation is different. Are you ending things on good terms with the other person or was it a bad breakup? Is one person losing more money from the cancellation? Talk to each other and try to come up with an agreeable plan.
The bride might simply give it back and that be the end of it, or the bride might be left figuring out how to sell it.
Selling the Wedding Dress and Other Items
At this point, you'll want to sell any items you no longer need. Most likely, you will not want to keep your wedding dress because of the memories attached to it.
There is a market out there for wedding dresses and other used items like the engagement ring. I suggest you contact several places to see which will give you the best deal. You can try a pawn shop, jewelry stores, or one of the many wedding related Facebook groups. Just make sure you explain the circumstances, so you are being honest with the buyer.
Don't feel guilty about cancelling
Over the past 12 years of being a wedding photographer, I think I've only had 6 couples get divorced that I know of. That's pretty amazing. I'm sure it's much higher for most people. In my mind, it's better to not get married than to jump into a marriage that isn't going to work.
In the end, try to stay positive about the situation. You are making a choice that you know is the right thing to do. You both will be better off this way, and it's a lot easier than getting a divorce down the road.
Dealing with Family and Friends
Everyone has an opinion and some people really like drama. Unfortunately, you will have to deal with some of your friends and family. Some won't understand why you are doing it, and others might even think you are wrong and try to change your mind.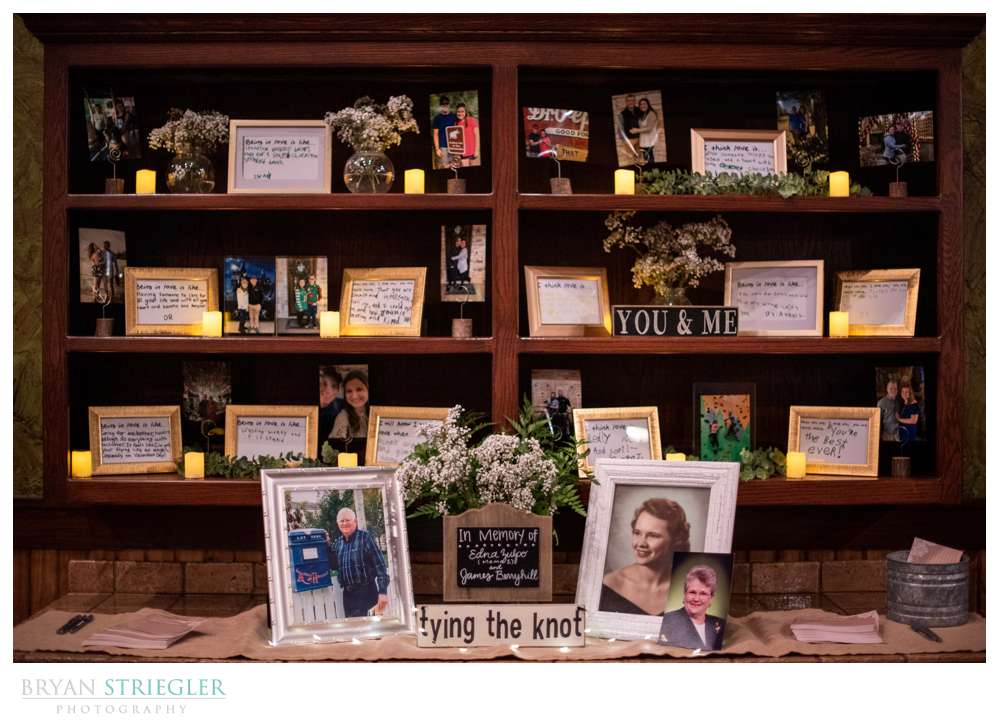 It was your decision to get married and your decision to end it. Feel free to share as much with them as you want and listen them as much as you want, but you are making the best decision for you.
Most people will be understanding and support you no matter what. Don't let the others bother you. If they can't love you and respect your decision, move on. Focus on the people that really matter.
Get Emotional Help if Needed
What you are going through is tough. Don't let anyone tell you differently. You've been wedding planning and dreaming of your wedding ceremony and wedding date, but now that's gone.
You will most likely go through a lot of different emotions, and that's normal. Find someone that can help you cope with all of it. It could be a professional counselor or therapist, a friend or family member, or a religious figure.
The point is don't let the emotions destroy you. You can overcome this, and it's ok to ask for help.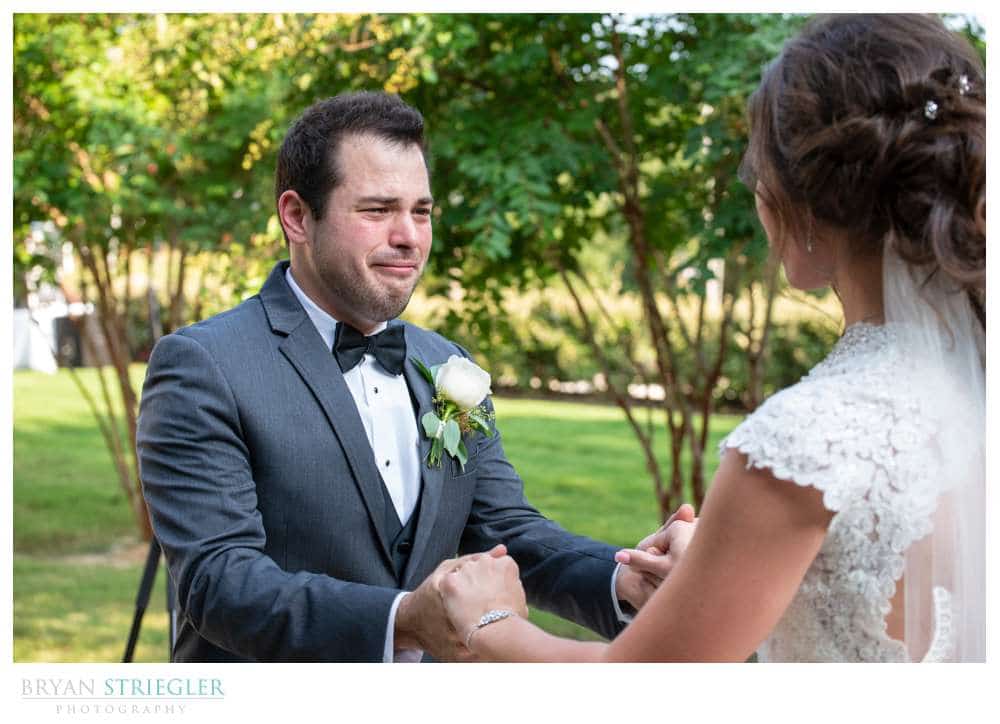 Cancelling a Wedding
If you've made the decision to cancel a wedding, I hope all of the tips are helpful and that things go smoothly for you. Keep your loved ones close and don't give up. I'm sure in the near future you will find the right one and have a new wedding date.