I made my first trip to Kansas City way back in October of 2019 when I did Zach and Dakota's engagement session. I had so much fun that I came back to KC for more engagement sessions. This time, we were there for 3 days, and I got to hang out with a ton of great couples. I've already shared Marissa and Ethan, Samantha and Trevor, and Courtney and Matt. Somehow in all the craziness of weddings and life, I missed Chelsea and Nick. Today, let's look at their Shawnee Mission Park engagement photos. 
This was my second session at Shawnee Mission Park during my trip to Kansas City. The place is huge and beautiful! For Chelsea's session, we met on the opposite side of the park from where I was with Courtney and Matt. This area was by the lake and also had some areas with trees. It was a bit busier here, but we managed to avoid people. 
Shawnee Mission Park engagement photos: Chelsea and Nick
As always, my favorite thing about engagement sessions is getting to know the couple more. Everyone is unique and has their own story. It's kind of like opening a present (or a box of chocolates). 
Chelsea and Nick have known each other all the way back to middle school! Isn't that crazy. He even dated her friend, but eventually, they hung out in college and things got started. Chelsea and Nick are both pretty chill and quiet, but they sure love being with each other. I could see it in their smiles and hear it in their laughs.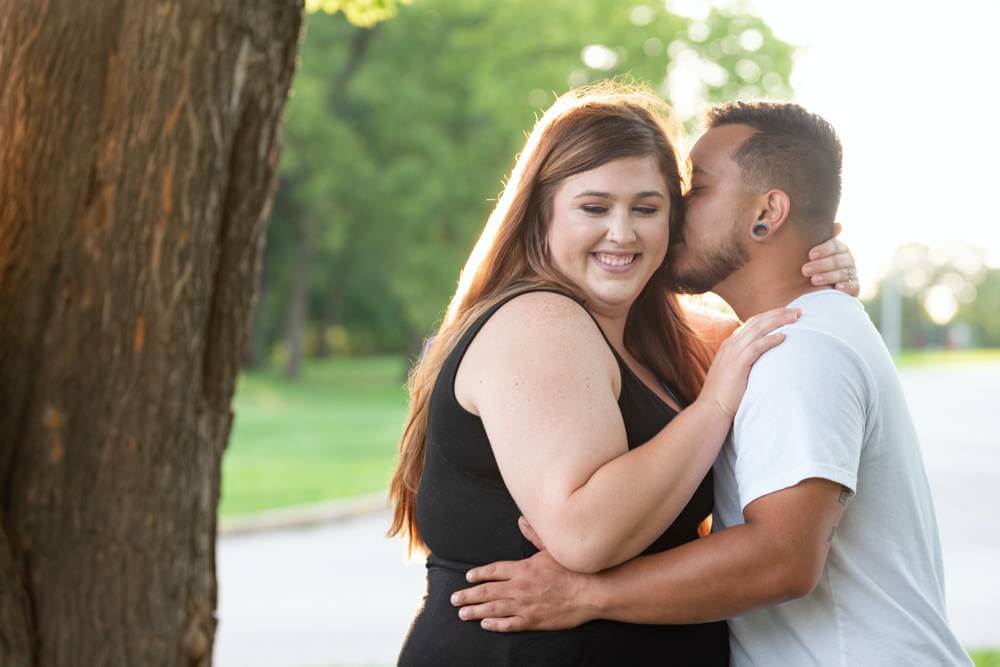 Chelsea and Nick are still working out their wedding plans, but they are looking at getting married in the mountains of Colorado. How awesome is that? They went out there with their friends and instantly fell in love with it. I love that they are looking to do something exciting and different.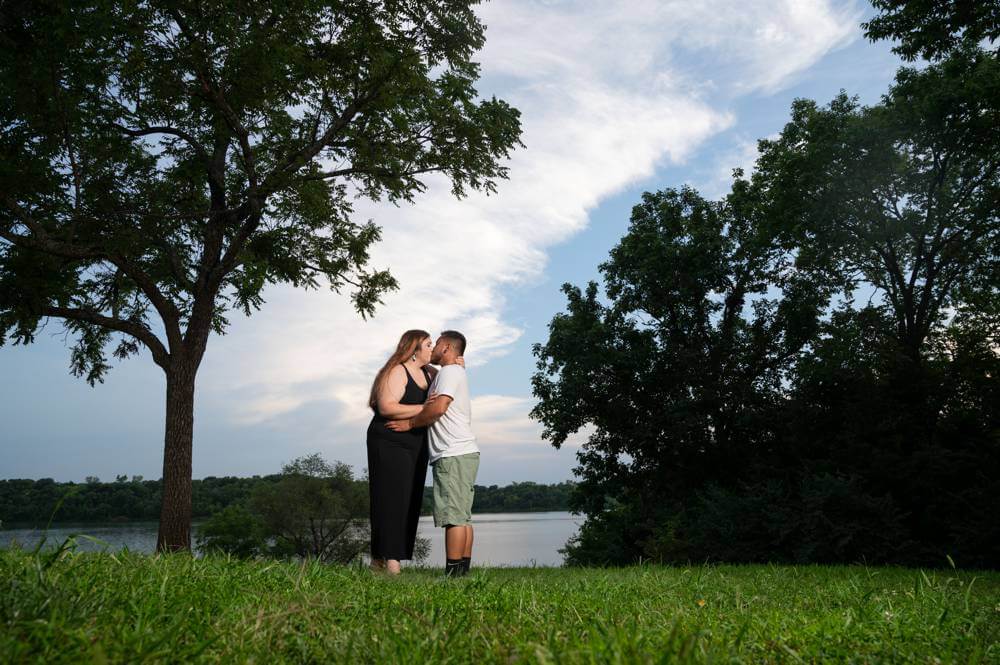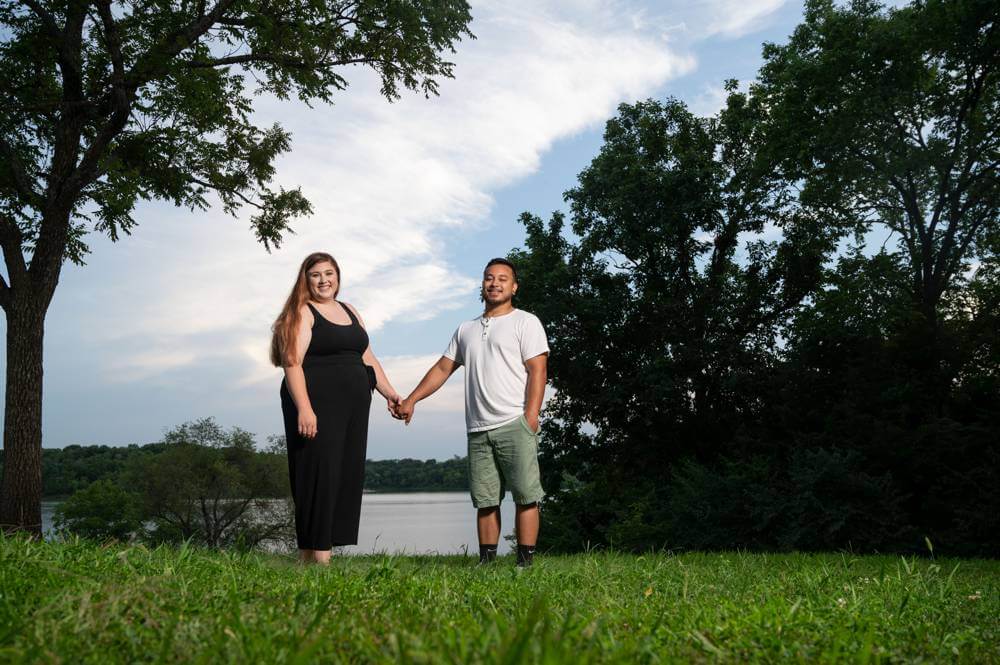 Kansas City was awesome, and I loved doing all the engagement shoots in KC. My next wedding will be in Kansas City with Allison and Joseph and I have several more coming up in 2021! I imagine I'll do some more engagement sessions while I'm there for those. Anyway, Chelsea and Nick really made this trip worth it, and I'm so glad I got to meet them.