When you think centerpieces, what's the image in your head? Are they just lousy flowers that you put on the guest tables at your wedding? Are they simply there to take up space? Well, if you've thought any of those things, I'm here to tell you you've been wrong all along. Centerpieces are more than just pretty wedding décor, or an element of the wedding theme; you see, centerpieces are about as important as the ceremony. Seems a bit much? Oh well, it is what is. They set the tone for how welcome and comfortable your wedding guest feel throughout the ceremony. That's why it's very important to get it right with centerpieces. Let's look at choosing the perfect centerpiece for your wedding reception!
Choosing the Perfect Centerpiece for Your Wedding Reception
Now that you know why you should be paying maximum attention to the centerpieces at your wedding reception, here are few guidelines and how to go about selecting the perfection one:
How much are you looking to spend?
Making a budget for centerpieces goes a long way in deciding what choice you go for. For example, we know that in most cases the bigger the piece, the larger the dent in your wallet. Also foreign and out of season flowers would be a lot harder and a lot more costly to get.  So doing that cost allocation helps you know what your options are.
What flowers are the right flowers?
While there a million beautiful flowers to choose from, not everyone is the right one. With centerpieces, a lot of thought has to go into deciding which flowers will make the perfect one. First, make sure you avoid flowers like gardenias and jasmines that have a very strong fragrance. Your guests are going to be seating and eating at that table all through the ceremony, don't put them through that. Also, make sure the flowers you pick blend with the theme and aesthetic of your wedding. If your wedding has a pink or purple theme, then sunflowers or yellow roses may be just a little off.
How much space do you have?
The space available in the venue and on the table are huge deciding factors on what centerpieces you should use in your wedding reception. If you're going for a small, intimate ceremony, it goes without saying that your centerpieces should not be the thing to take up all the space.
Also, take into consideration the view of the guests. If your centerpiece is too large, they won't be able to talk to each other or see any of the events. Try not to take up more than a 1×1 foot space and keep it under 3 feet high.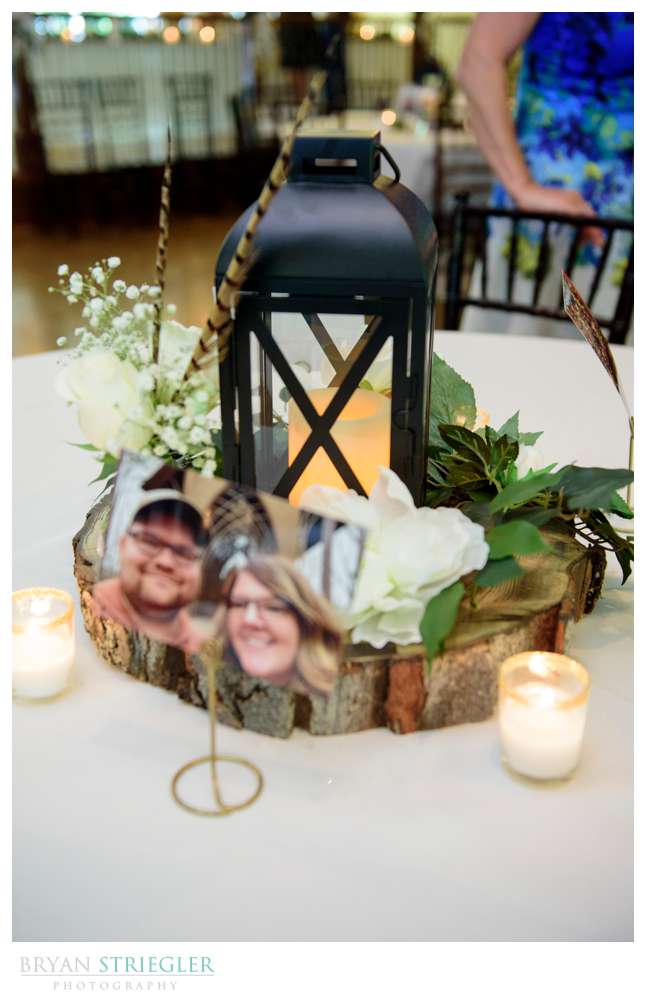 Non Traditional Centerpieces
Your wedding is your wedding, so you can really do whatever you want, and that includes having non-traditional centerpieces. Feel free to go a different route to show off your personality or try something different. Skip the flowers and use other materials. I've seen people use old photos of the couples, rocks, wooden boxes, and even colored foam. Let your imagination go wild!
Finally, and most importantly, make sure your centerpieces are not at odds with your overall wedding theme. Work around your wedding aesthetic and make sure they fit right in. If you ask yourselves these question and answer them honestly, choosing the perfect centerpiece for your wedding reception will be easy! Having other issues? Check out all of our tips for brides.