I love shooting bridal sessions, but the one drawback is I always have to wait to share them with everyone! We shot Fran's bridals in Fort Smith back in November and her wedding was December 28th, so I didn't have to wait as long as most, but still, I don't like waiting! Here they are! Check out her country bridal portraits.
Country Bridal Portraits: Fran
One of Fran's friends was nice enough to let us use her land for the shoot. They had several fields and fences, so we had a lot to work with. The main issue we had was the ground. It had rained recently, so we had to be really careful where we went. Basically, I kept walking in front of her squishing everything and making sure it wasn't too bad for her.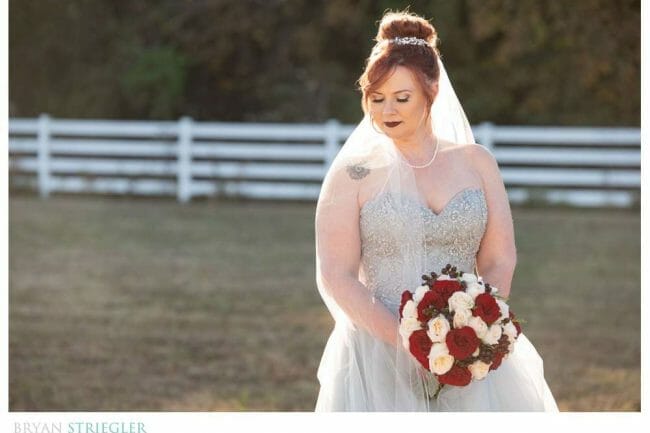 We were also very lucky to have a whole crew of her friends to help. They made sure her dress was carried from one spot to the next, put a sheet down so her dress wouldn't get dirty, and they even carried a sofa! That's true dedication!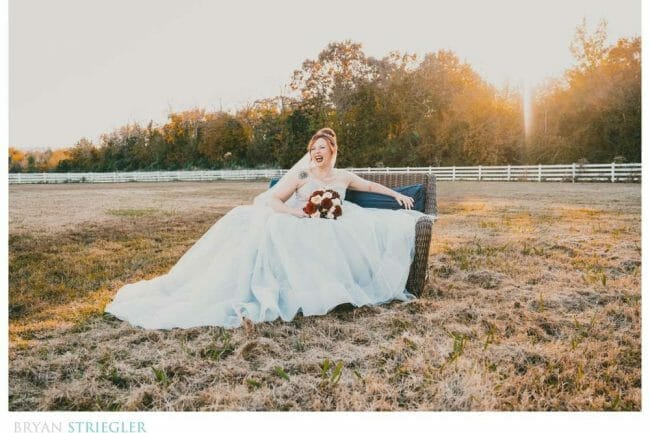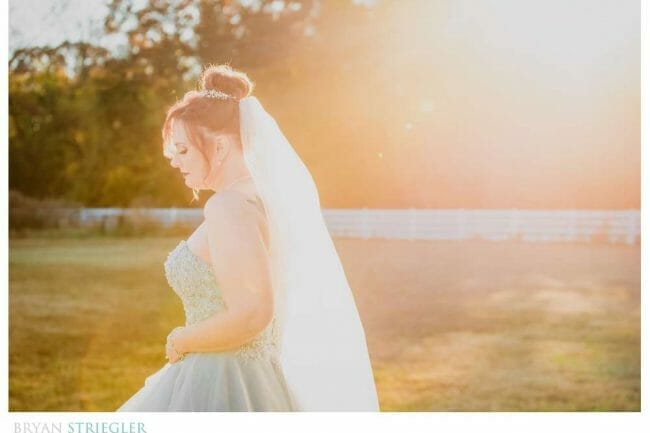 I don't think there's any other way of describing Fran except as a firecracker. It's not really about her red hair, it's more her personality. She has this out there, explosive personality that's just beautiful! She's full of smiles and confidence, and I think all of it really shows in the photos.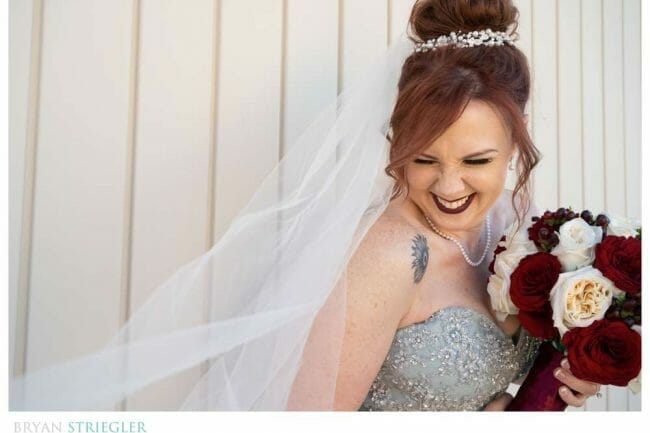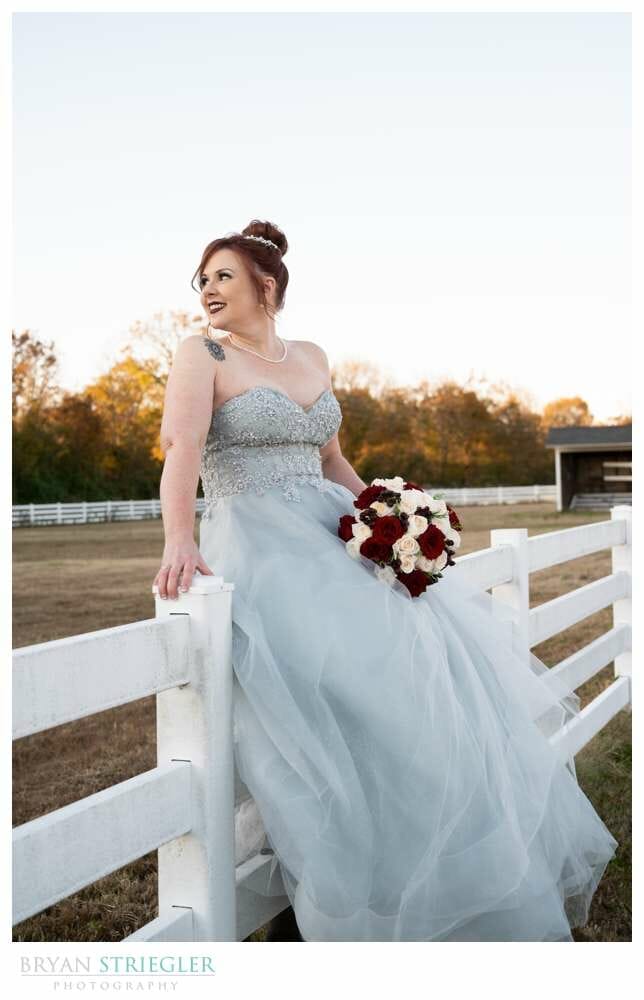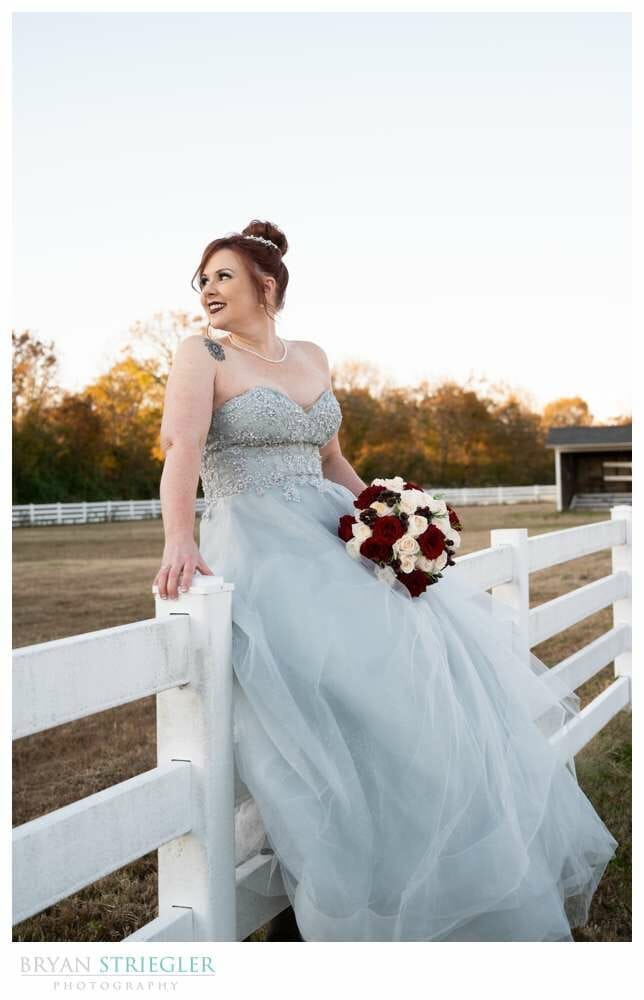 As far as the photos go, we really worked in about a 40-yard area. We had her stand in the open field, lean against and sit on a fence, sit on a couch, and lean up against a building. That doesn't seem like a whole lot of spots, but you'd be amazed at how much we did in that small area.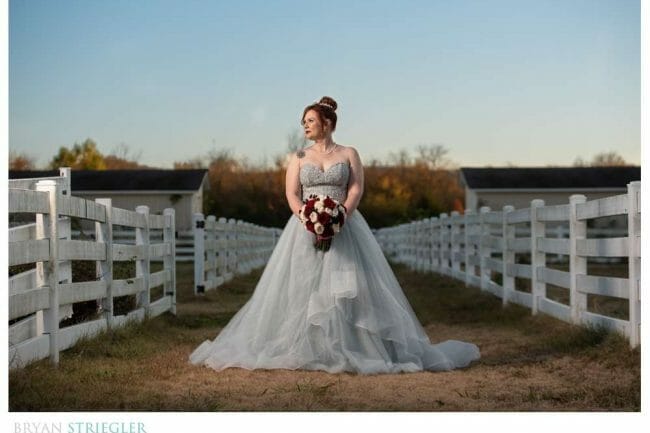 I wish every bride did bridal sessions, but it's more like 1/3rd of them. I guess the good side is bridals are always special because I don't get to do them very often. I definitely had a wonderful time doing Fran's country bridal portraits in Fort Smith.