Marriage is an adventure, so I think the whole process of getting married should be one big adventure as well. I don't always go and do something crazy for engagements, but it is nice to get out and do something different. For Haley and Nolan's engagement session, we adventured out into the middle of the country.
Both Haley and Nolan aren't connected to the agricultural world, so it made sense that they knew of some land where we could do the shoot. It was a bit out there, but I actually didn't have any trouble finding it. I am glad I brought my truck, though, because I don't think many other vehicles could have made it there.
Once we got to the top, it really was a beautiful place. We had trees on one side and a path on another. Then there was a view of the valley and a big open field. It really was a neat spot, and it was special to Nolan because he had been there so many times in his life.
What's really awesome is Nolan was a football player. I think everyone could guess that just by looking at him. I love football, so it was great getting to talk to him about all of those things and his playing days. Haley is just a lovely person! She is full of smiles and just an easy person to talk to.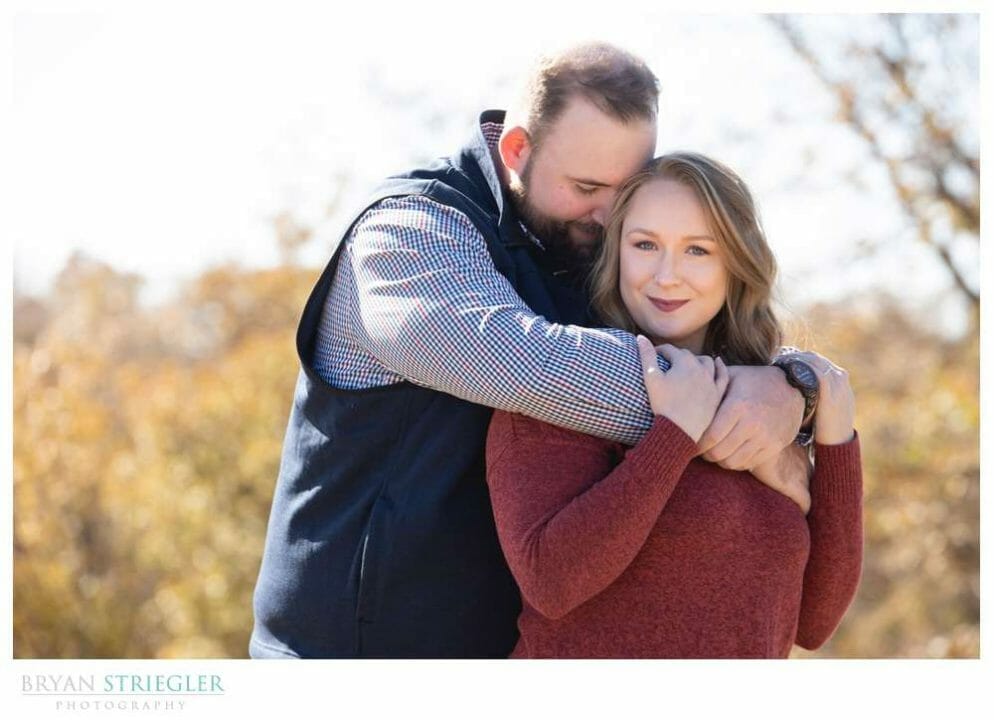 It's cold right now, but I know it will be warm again before we know it. When that happens, I can't wait to start taking engagement photos again. Haley and Nolan helped me find a wonderful location and we had such a good time. I wonder what other new adventures will be coming up.