Once again I'm way behind of sharing my beautiful couples and their stories. Still, better late than never. Today, I'm sharing Courtney and Matt's Kansas City Wedding at 2016 Main.
You might remember them from their engagement session at Shawnee Mission Park. Unfortunately, they couldn't bring their dogs to the wedding, but instead, they brought one of the best groups of friends I've seen. Holy cow, we had so much fun with them.
The day started at Matt's brother's house I believe. The guys were being guys. There were donuts and some drinking involved. I loved how they gave each other a hard time. There was a joke about some sign on the wall. It was crooked or something. Then, one of the guys had a cut on his hand from doing something stupid, so that was a revolving topic. I loved it.
Next, I headed to meet the girls at one of Courtney's friend's houses. The girls were all hanging out and getting ready. It was then that I learned a few funny things. The best one was that one bridesmaid is known for her flossing skill. When I say flossing, I mean teeth, not the dance.
While I was there, they blasted some champagne, had a first look with dad, and finished all the final touches. What was really cool is they had an old classic car to drive. It's nice to have good friends.
The wedding ceremony was next at St. Agnes Catholic Church. It was only a few minutes away so that made things nice. It was a beautiful, huge church. I was a little limited by the rules of the church, but I still was able to capture a feel of the venue and the important moments. As soon as it was over, we rushed everyone outside for an exit. Poor Matt got blasted with with I think was rice or confetti.
This is when the real fun began. Everyone piled into the party bus, and we traveled around downtown Kansas City. It was so loud and fun on the bus. Shots were done and the dancing was epic. We ended up an overlook of Kansas City. It was great. One of the guys decided to rent a scooter for the 100 yard walk and nearly ran me over. We hit up the Kaufmann Center and Union Station and then headed to 2016 Main for the reception.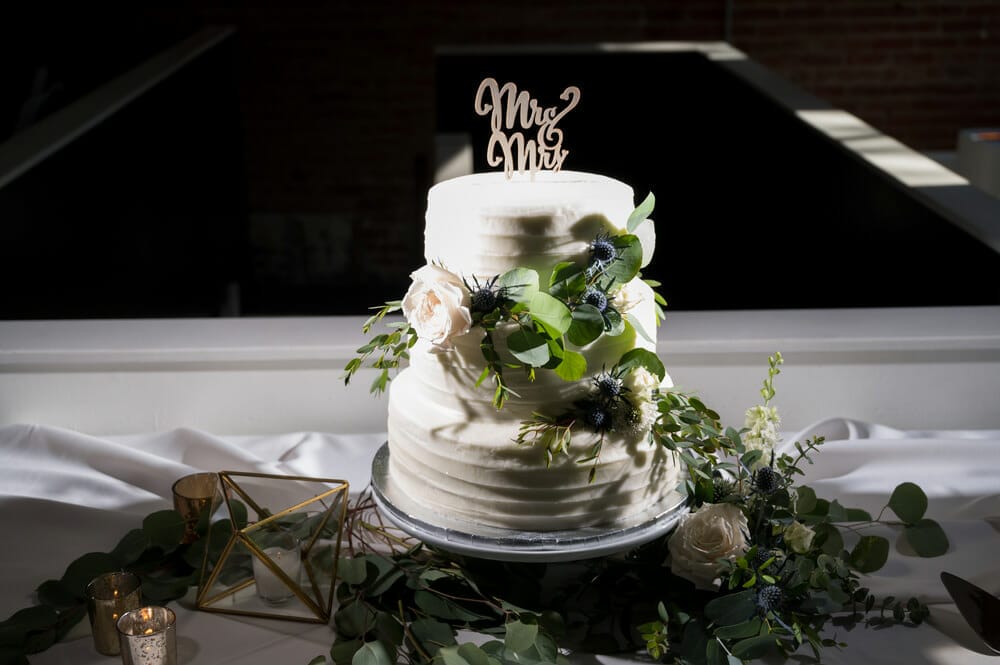 The party continued there. There were so many great people and so many smiles. We had a few super funny speeches and emotional dances. Then, the dance floor opened up and things went crazy. Cut finger guy was especially entertaining.
I'll be returning to Kansas City soon for more weddings. Can it possibly live up to this level of awesomeness? That's going to be tough. 2016 Main was a really cool venue and the people at the wedding