One thing I love about my job is how I get to meet all different types of people from different places. Katy and Bryson were not like most of my couples. They are from Texas and way more cowboyish (is that a word?) than most people around here. None of that really matters, though, because they are good people and we had one heck of a time at their cowboy wedding. 
Cowboy Wedding
I already knew Katy and Bryson pretty well from their engagement session, but I was sure in for a surprise when it came to their friends. There were more cowboy hats and boots than I've ever seen in my life. They were such a lively and fun group, true cowboys for sure. They even had come up with some little tricks of their own.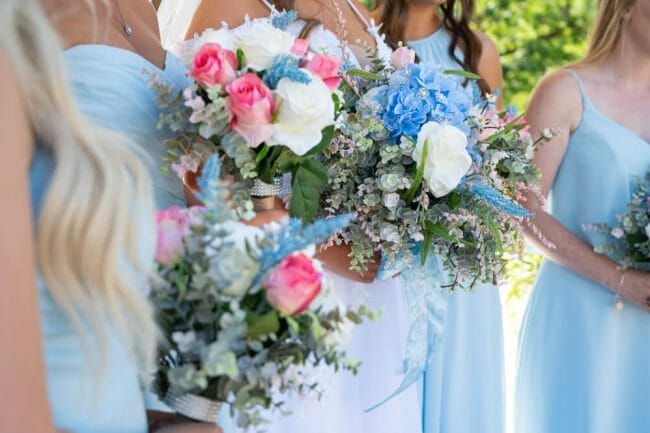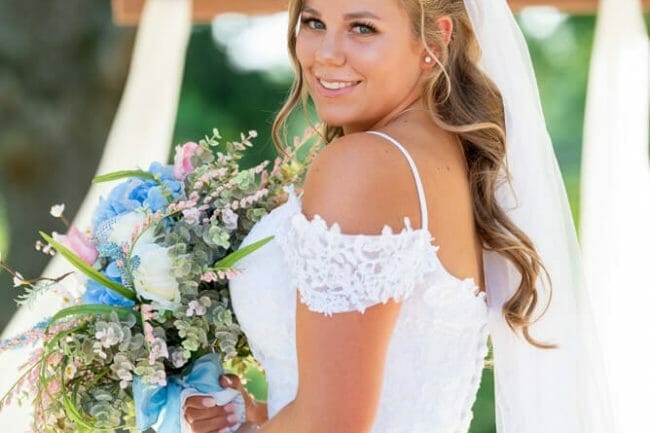 I took Katy outside to do some photos with her girls, and the guys decided to mess with her. They all put on cut off jean shorts and snuck outside behind her. Her face was priceless when she turned around. A bit of shock and horror at the same time.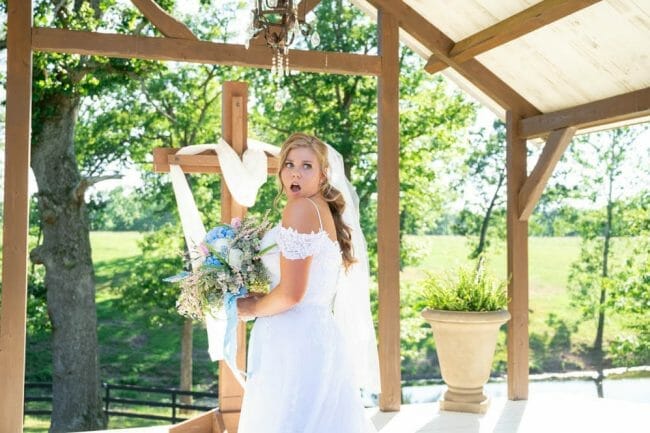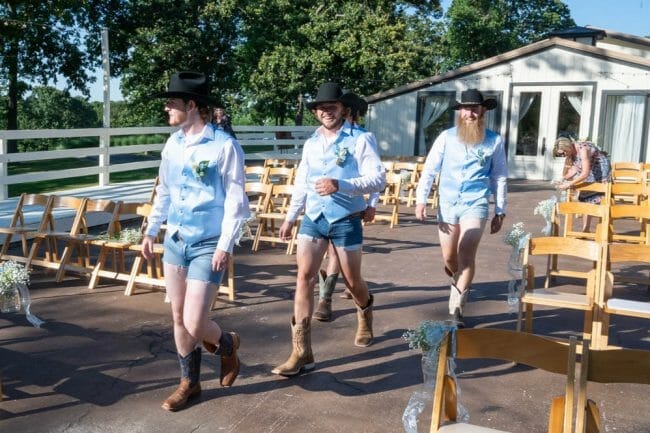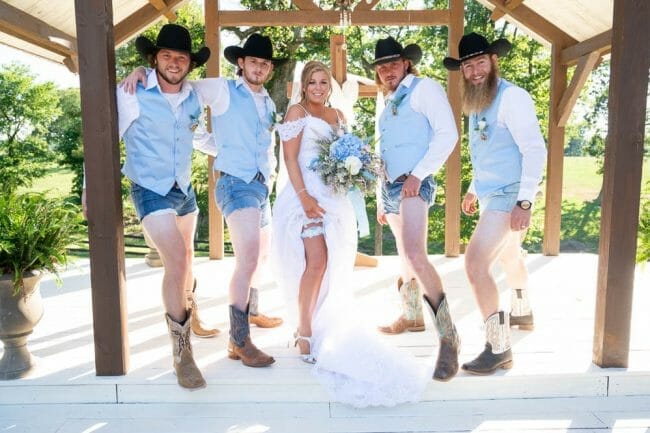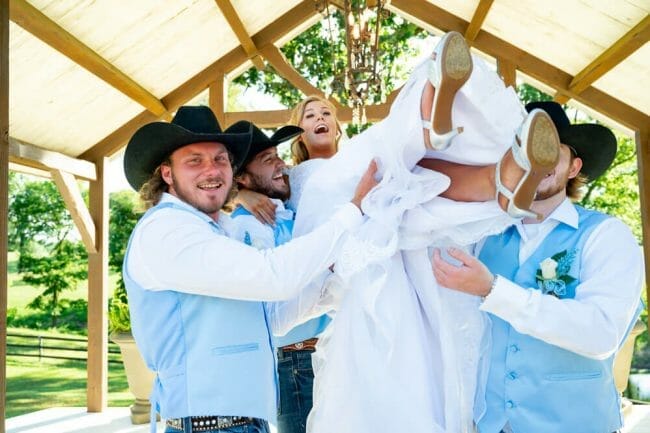 I really loved all the amazing details they had. The groom's cake was a cookie cake, which I love, but it also was pretty unique. It had a big cowboy boot with the Texas flag on it and barbed wire. They also had boutonnières with bullet casings and all types of decorations on the tables.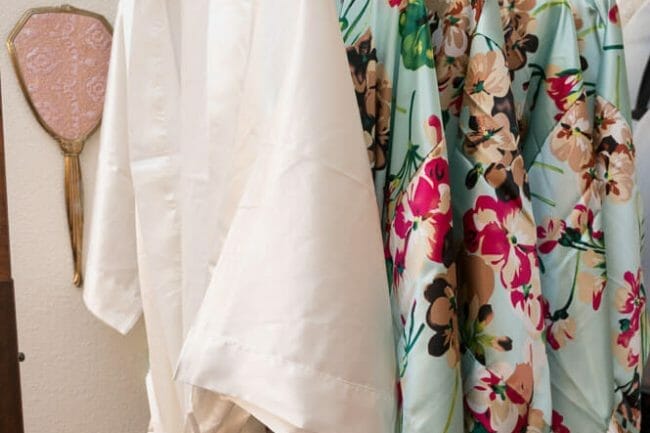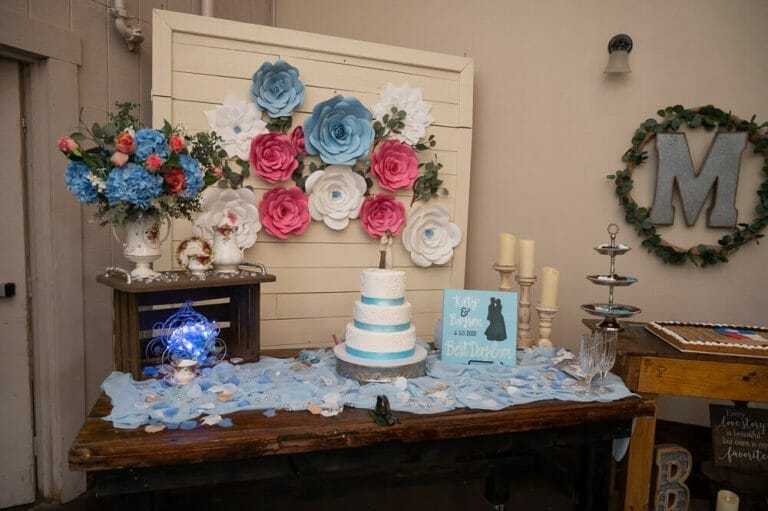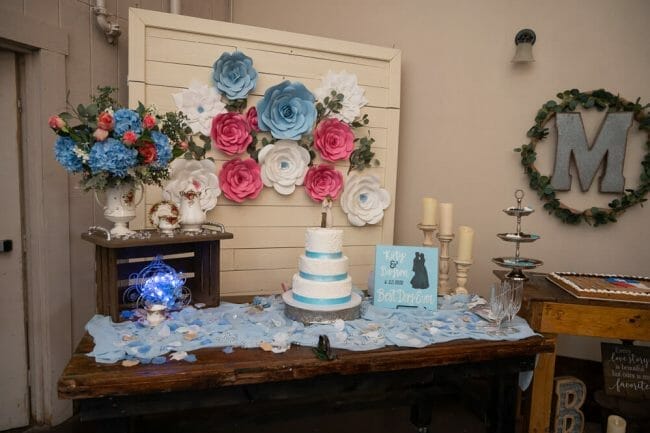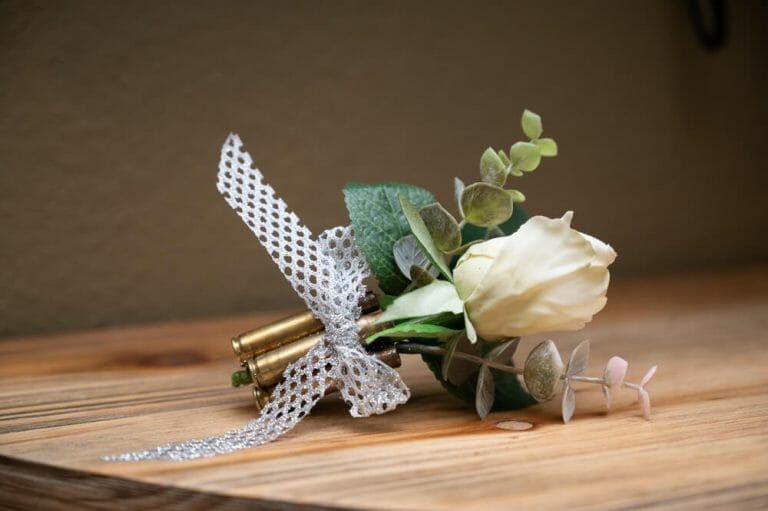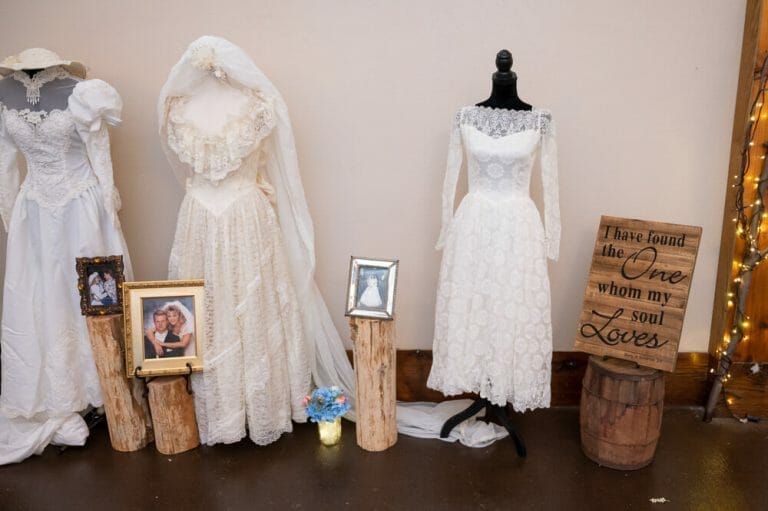 Katy and Bryson had one other thing that I've never seen before. They had weddings dresses from the relatives on display. I believe it was the mothers' and grandmothers'. It was neat just to see them, but it was a lovely way to connect the past to the present.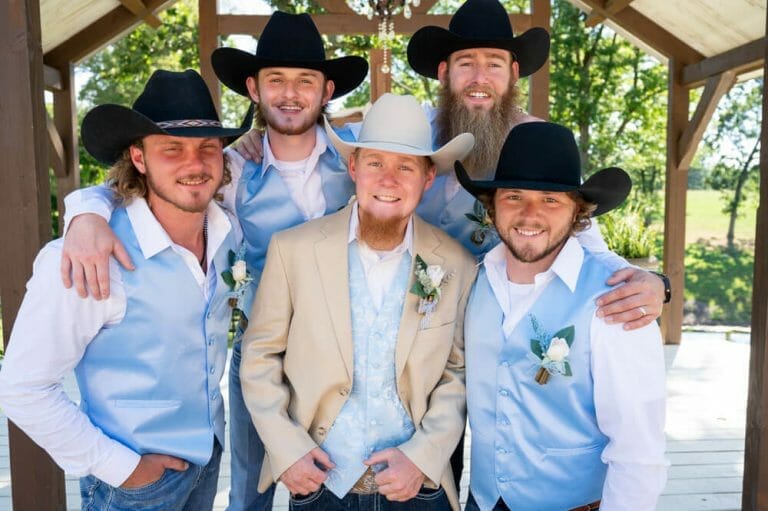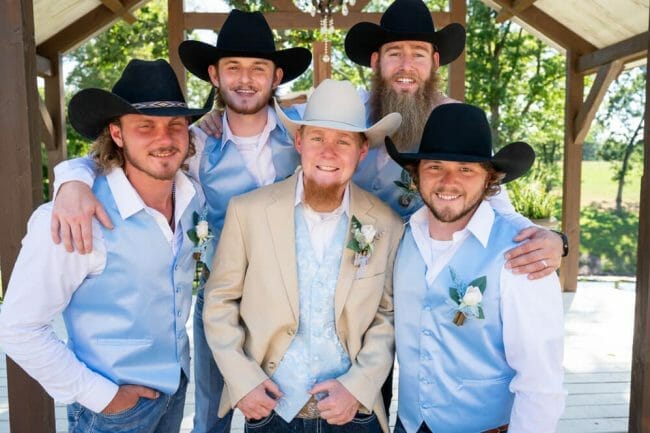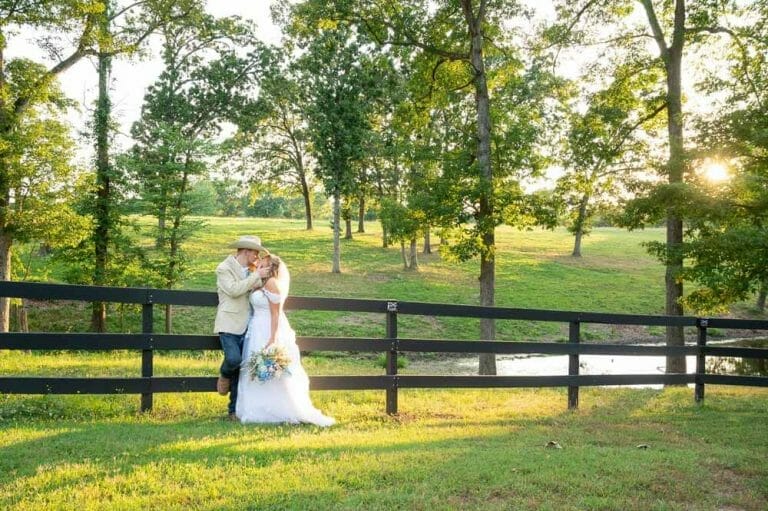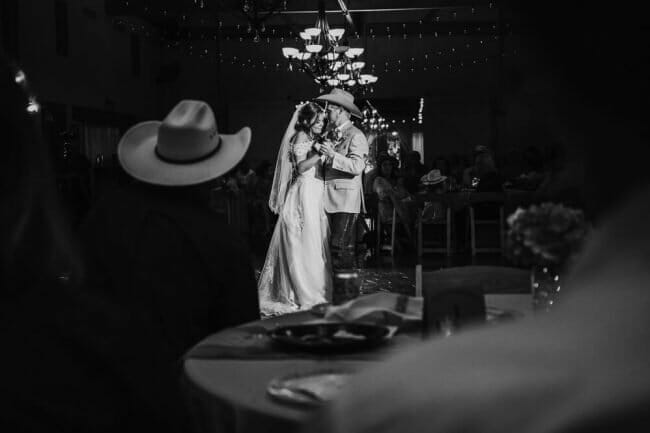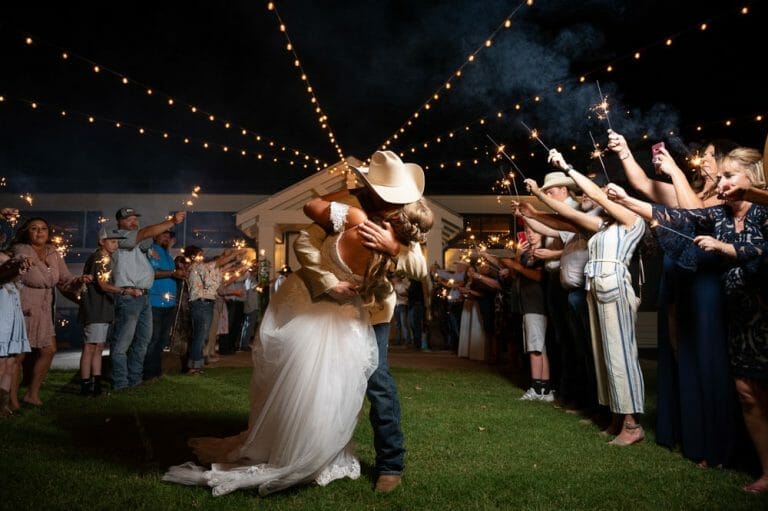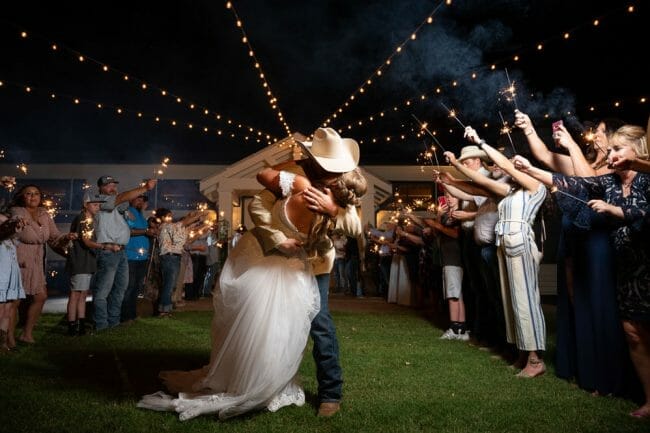 I honestly haven't been to Texas that many times in my life, but I love that there are still people out there that wear cowboy hats and are a little bit wild. Katy and Bryson's wedding was a beautiful and fun one, and who knows when I'll get to meet a group of cowboys like that again.