Wowzers! I'm feeling super old! Besides all the normal signs of getting old like body pain and yelling at kids to get off my lawn, I've also realized that a ton of my students are grown up now and getting married! About a week ago, I actually got to shoot Dasha and Malachi's engagement photos in Bella Vista.
Engagement photos in Bella Vista
I've been out of teaching now for 3 years, and my last group of kids are all juniors now. Soon, I won't have any left in school. Anyway, I taught Dasha way back when she was in 7th grade at Oakdale Middle School in Rogers. Her group was an extremely athletic group from what I remember. It didn't really surprise me to find out that Dasha played softball in college. From what I remember of her, she was always a very quiet student, but she worked hard and was always wearing sport related clothing. With all that said, I was really excited when I found out she was engaged and beyond thrilled when she hired me for her wedding!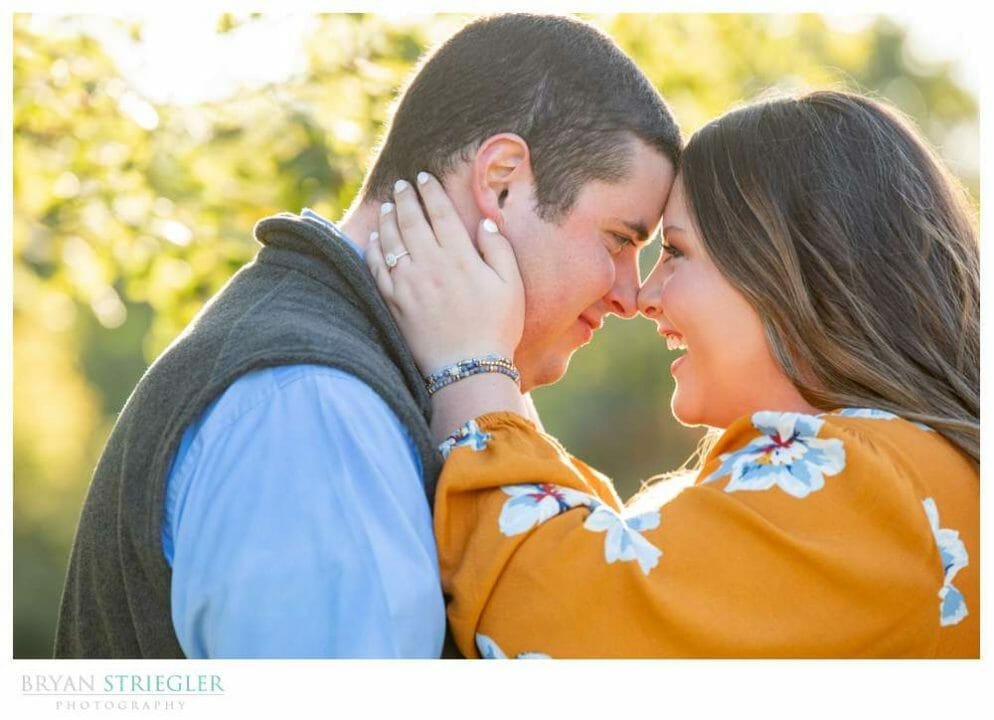 Dasha had wanted to do photos with sunflowers, but by that time of year, we couldn't find any left. We settled for the beautiful Tanyard Creek. I've used this place for lots of photos, and I love that there's so many different looks in such a small area. We hit up a field, a bridge, a waterfall, and some areas around the lake.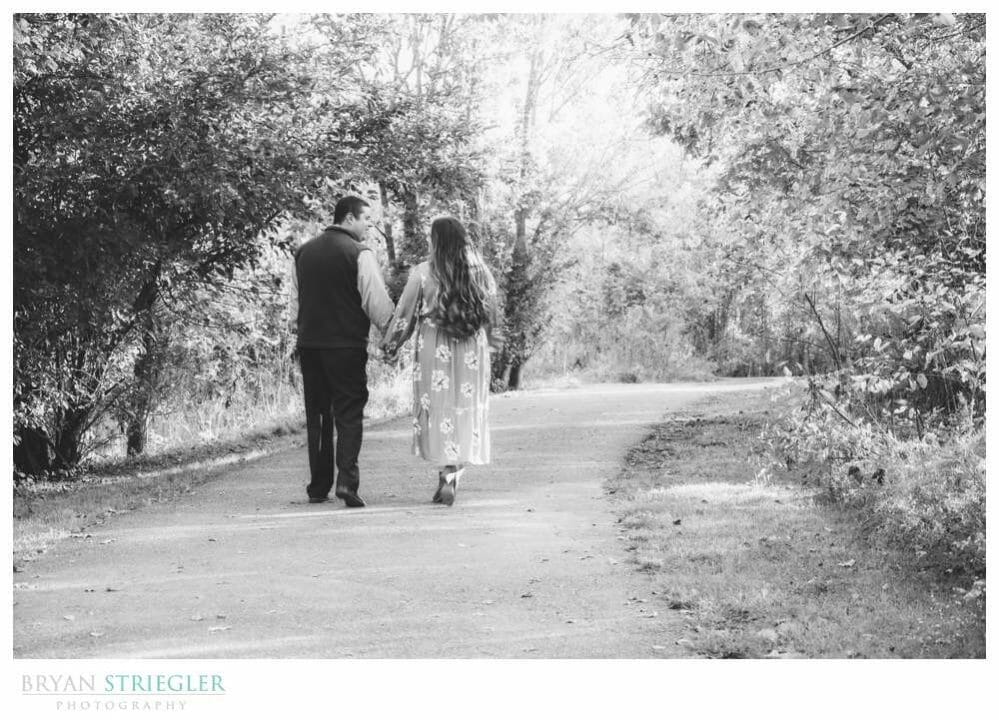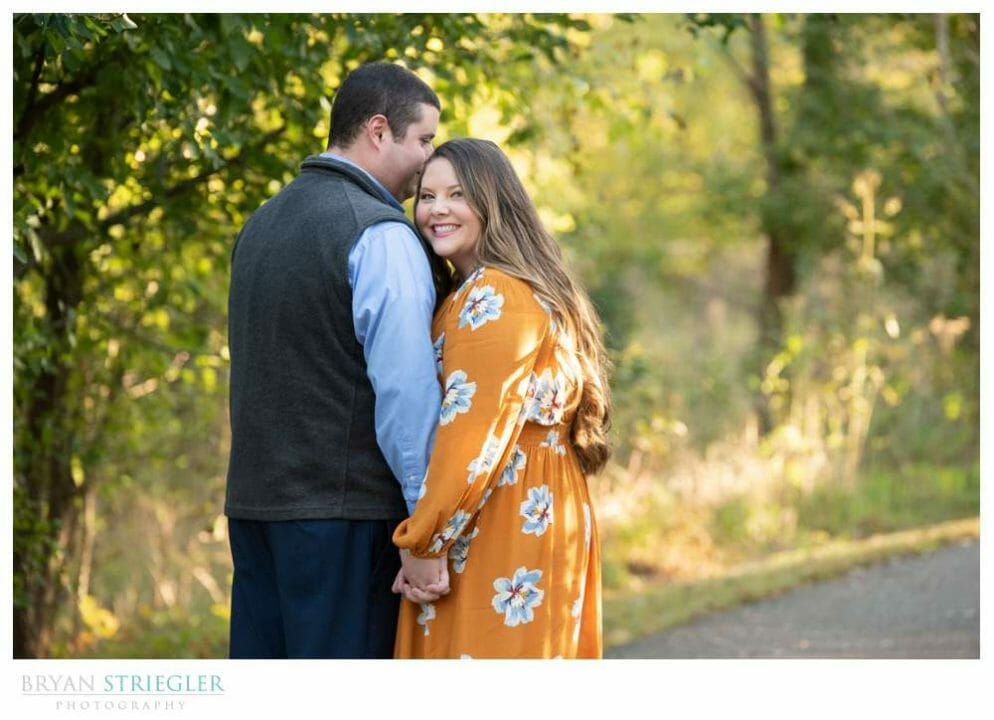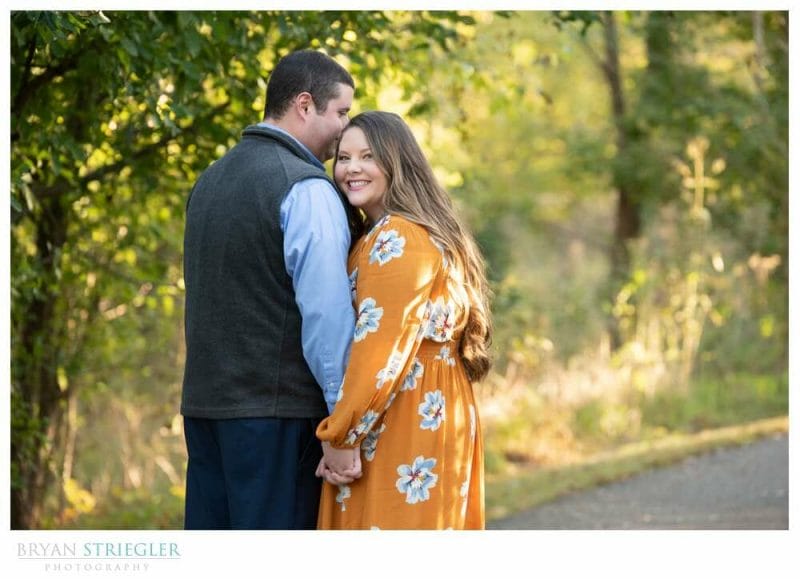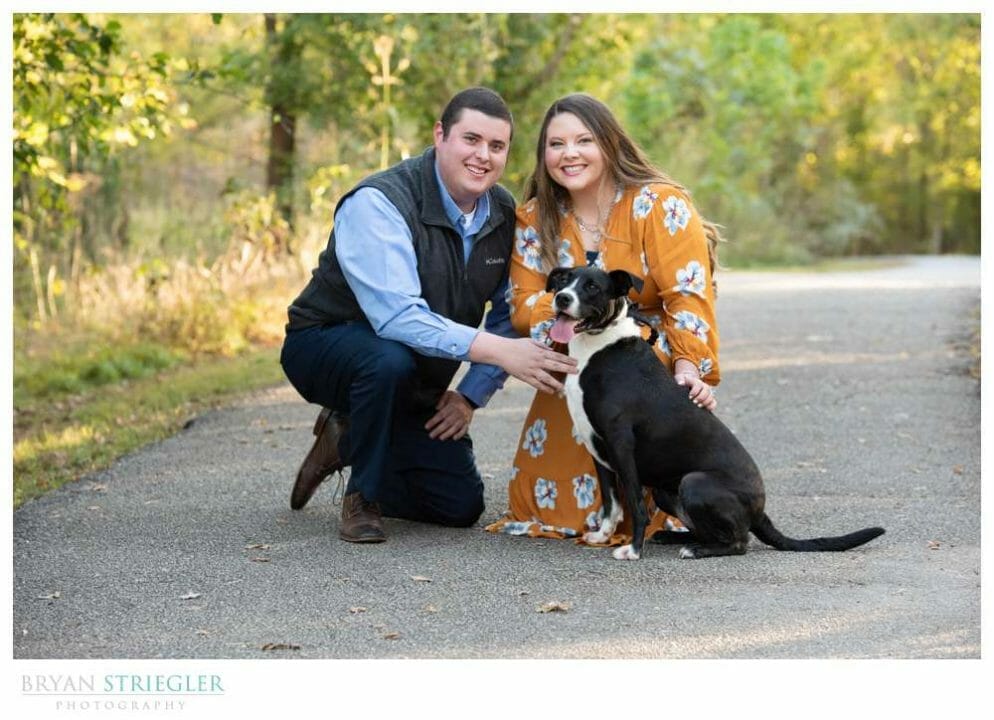 The whole time we talked and I caught up on her life and some of the other former students. It was a blast. The best part is that I know almost everyone of her bridesmaids. It's going to be a giant reunion! I can't wait to see all of them and find out what they've been doing with their lives!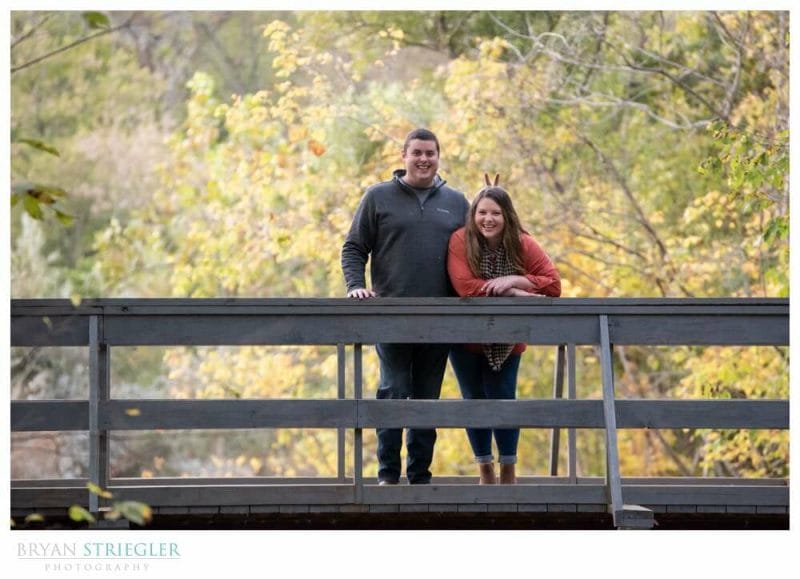 So, I really didn't know much about Malachi before this shoot. He seemed a bit quiet, like Dasha, but after a while, he started talking about all types of things. The most interesting thing I found is that he has a thing for knives. We even did a ring photo with his knife in it. That's a first for me.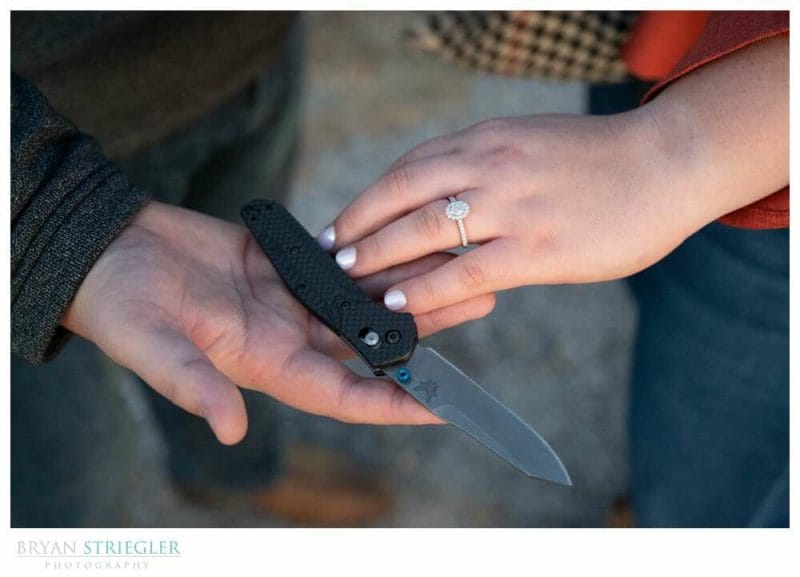 I don't like getting old, but I really do love that all these amazing former students of mine are getting married. I know there are a few more weddings coming up soon, and I really hope I get to be part of them as well.  I've had so much fun with Dasha already, so I know those would be a blast as well!