2020 was a weird year for everyone, but I got to finish it off with an amazing wedding! I don't get a lot of December weddings, so I was pumped when I met Dom and Mackenzie. They bought their ring from the Diamond Center, so they got a free engagement shoot with me. I had a blast, and they ended up hiring me for their wedding. 
Dom and Mackenzie's Wedding
We were all over the place for this wedding. I started up in Rogers at Mackenzie's hotel room. I got to meet all the bridesmaids and her sister's little baby. We even did a first look with dad while we were there. While this was happening, my second shooter, Mariah was meeting up with the guys at Old Main to get photos of them. They were quite the lively crew.
\
Next up was the wedding ceremony. It was right near the University of Arkansas campus at St. Thomas Aquinas. You never know what to expect with Catholic churches. Sometimes they are extremely strict and limiting and other times they aren't. This one was more relaxed on the rules, but we still made sure to stay back and not interfere with the ceremony. The games continued during the ceremony with Dom's brother pretending he lost the ring. 
After the wedding ceremony, we were off to Barn at the Springs for the rest of the night. It sure was a good time. There were plenty of drinks, and they even rented out the Barn at the Springs portable bar. It's really cool! 
One of things that stuck out to me was all the dancing. People were out having a good time. The groom's dad really stole the show for awhile with some sick moves.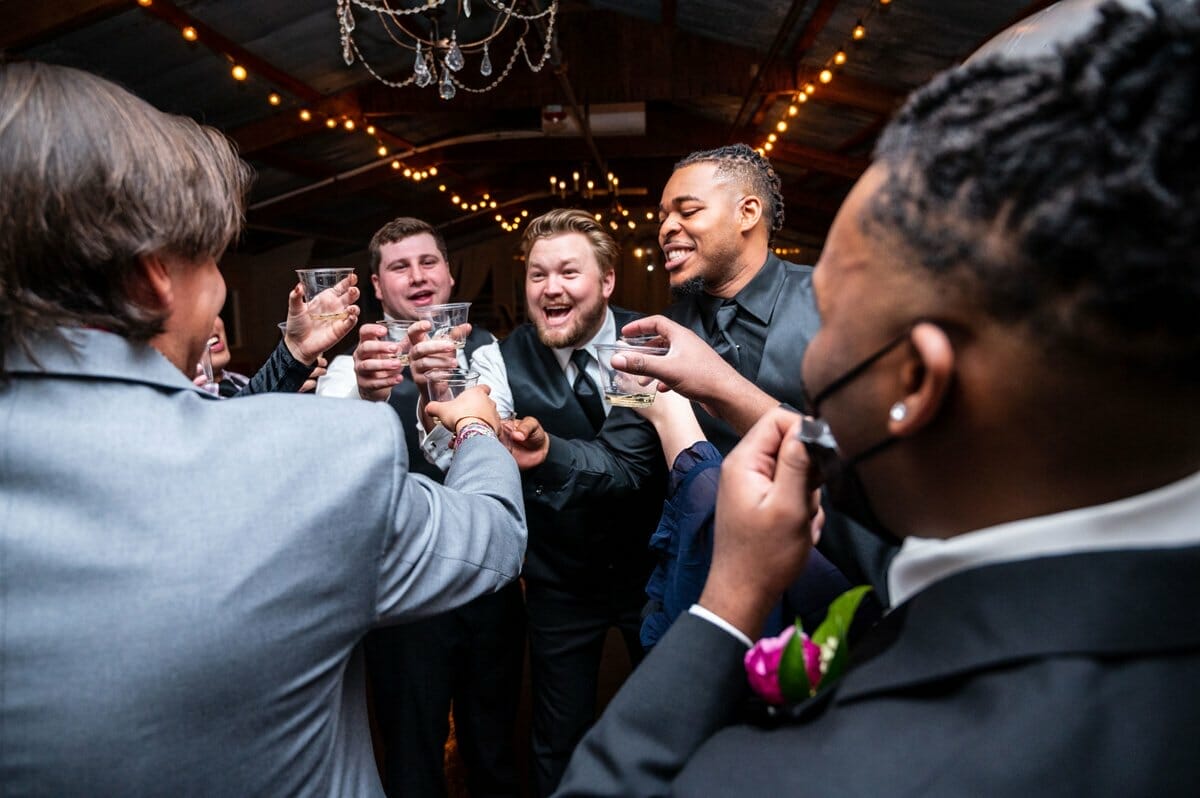 Mackenzie and Dom are such great people. They can be chill but they also know how to have a good time. They are both former athletes, so I always loved talking sports with them. Thank you to the Diamond Center for helping me meet these two! If you are looking for an engagement ring or any kind of jewelry, make sure to check them out.