When I was up in KC doing a few engagement shoots, I got a message from my website. Karly was asking about a December wedding. We went back and forth through text, and I think a week later I was booked!
December Wedding: Karly and Terry
Normally, the whole process takes a bit more time, and I usually meet the couple beforehand. For Karly and Terry's wedding, I didn't actually meet them until the wedding day. Turns out they are both awesome people and have some really fun friends.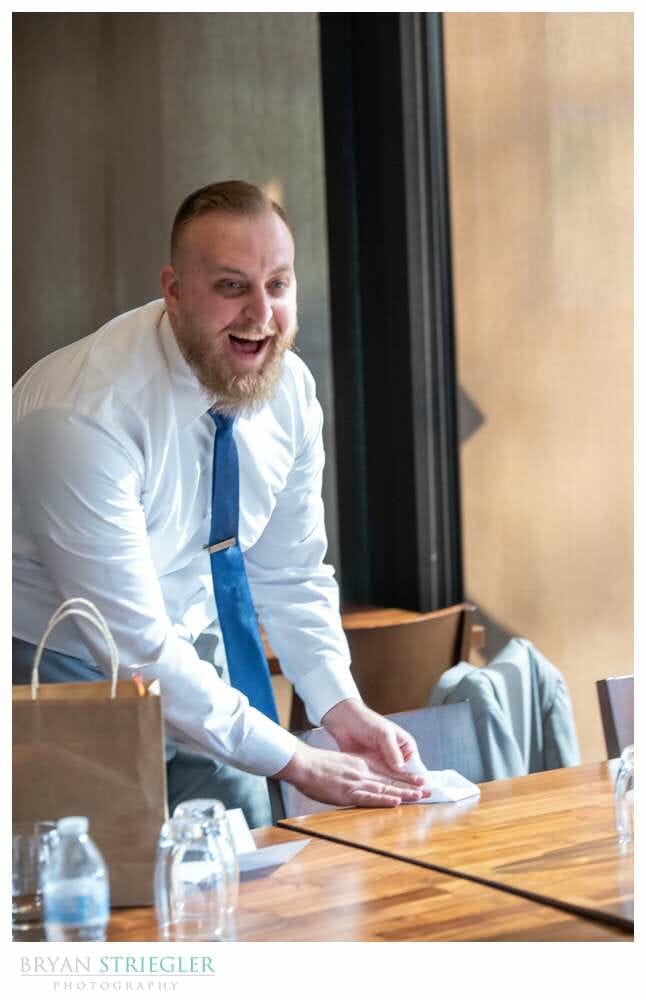 We started the day at Lakepoint where everyone was getting ready. After a few minutes with the guys, I knew it was going to be a fun day. They were cracking jokes and so relaxed. I quickly jumped in and became part of the group.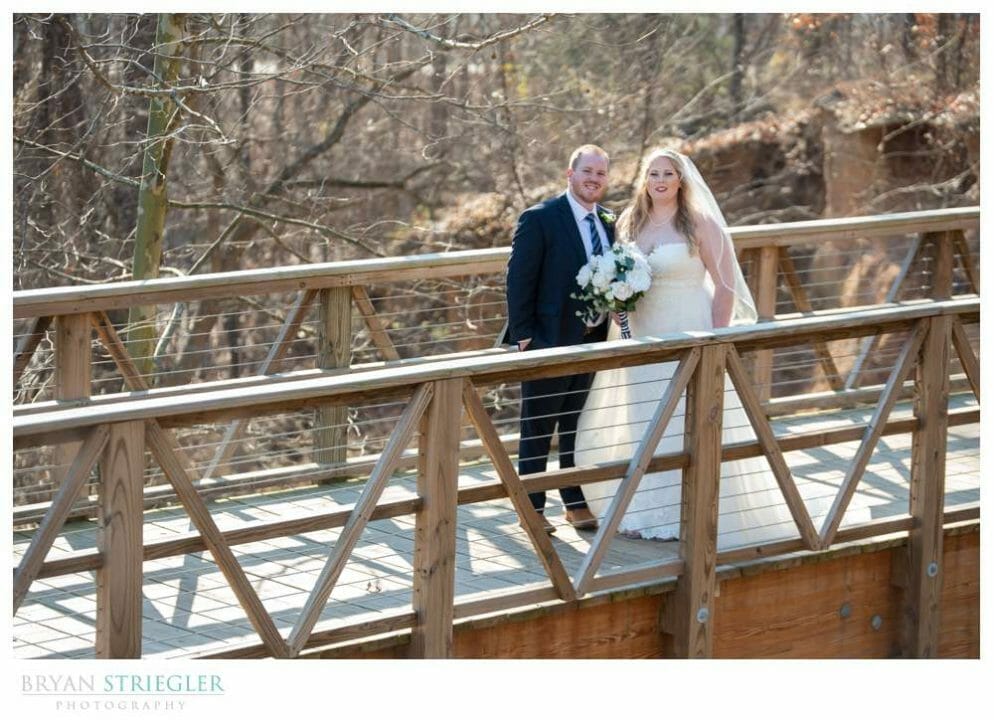 Once everyone was dressed, we did a quick first look with Karly and Terry. From there, we drove to a spot by Tanyard Creek. Unfortunately, the water wasn't flowing in its normal place. They said this was the only time they had ever seen it like that. That was bad luck, but we still got some photos of them on the big bridge.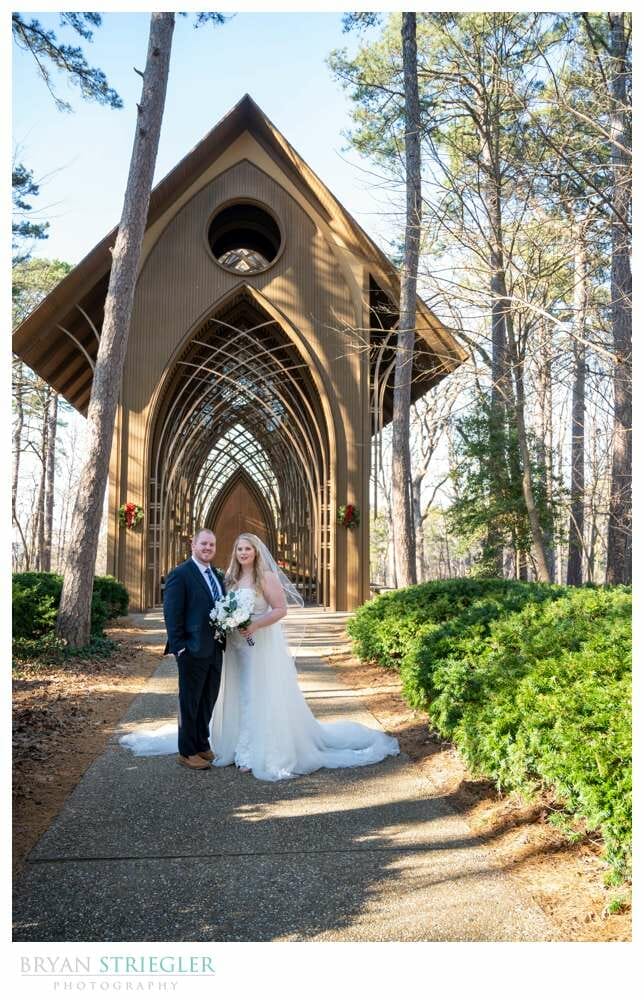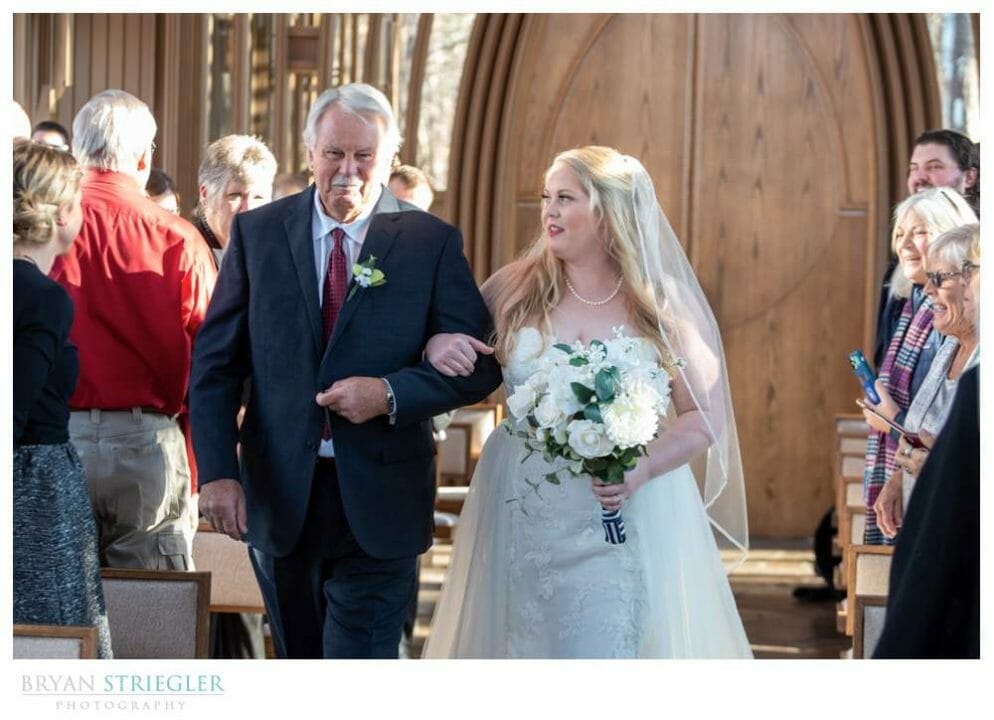 The ceremony was at Mildred B. Cooper Chapel, so we went there next and shot a few photos out front before the ceremony. I don't think either of them really like being the center of attention, so the ceremony was pretty short.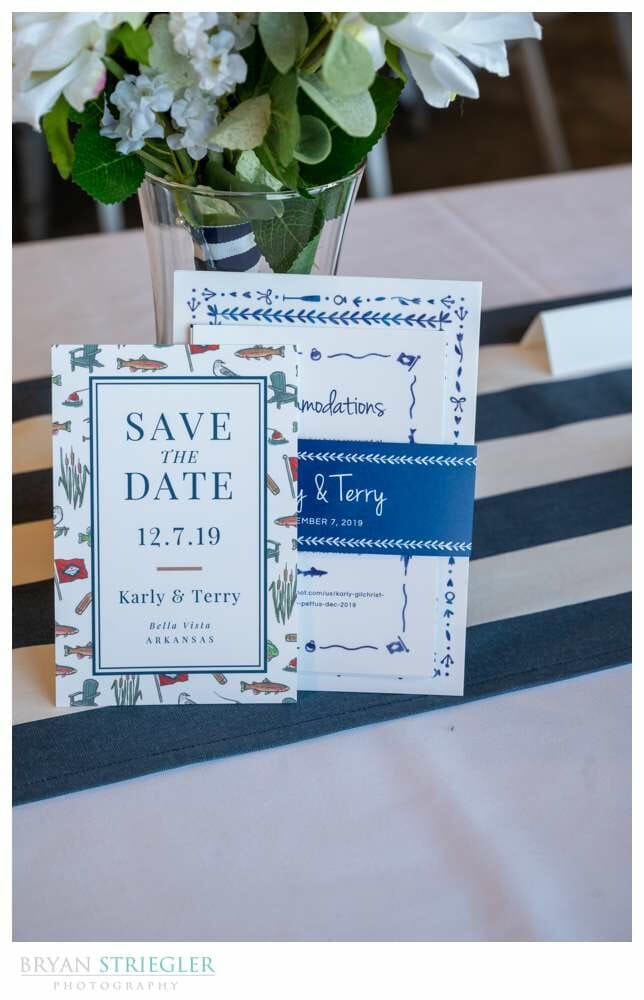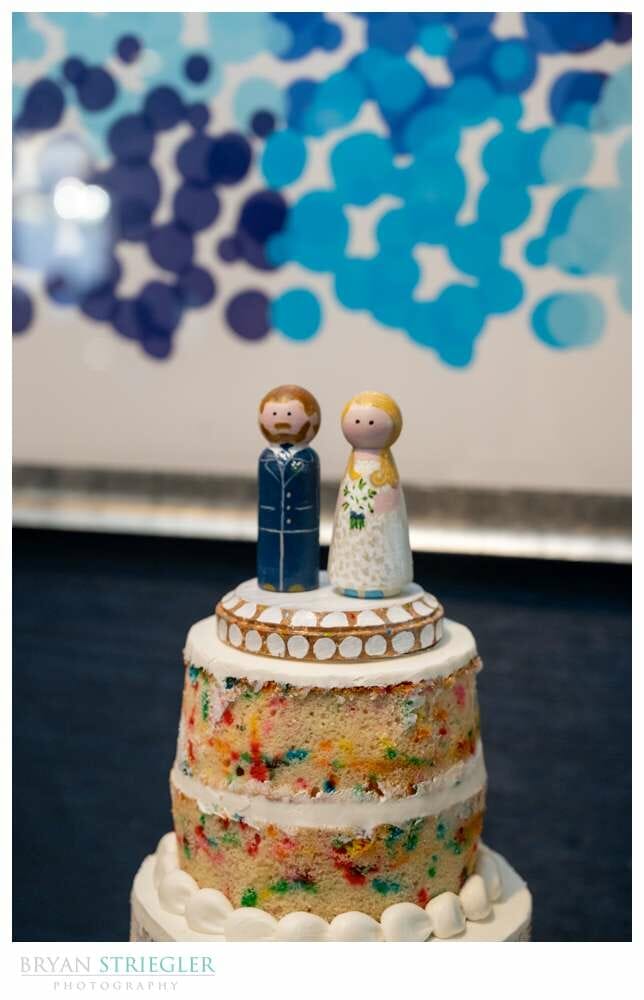 Most of the night was back at Lakepoint. People hung out for the first hour around the bar and then they moved inside for dinner. The table decorations were really awesome. Karly's mom actually made them all. That's pretty rare. The cake was also fun. It was a naked cake and the cake was actually a confetti cake! Then, on the top, were wooden figurines that looked like them!
After dinner, things started to pick up. There were several speeches, one which actually had the groom tearing up a bit. Then, we did the first dances. At one point in the night, we went out on the deck and got some really wonderful sunset photos. The colors were so red and orange!
This was the busiest December I've ever had. Normally I only have one December wedding, but this year I had three. Karly and Terry's wedding was a great way to start off the month.