One thing I like to ask couples is how they met and got together. I hear things like we met in college or through a friend or a dating app. Well, for Madison and Logan, it was something way cooler. They actually met in Kindergarten and were a thing back then. Unfortunately, she moved away. Then, years later, they found each other again! How cool is that?
Diamond Center Engagement Session
We met up at the Fayetteville Square, and I quickly learned that Logan grew up in Fayetteville and that we had a lot in common. He went to FHS and even knew the Razorback quarterback, Austin Allen. Fayetteville people stick together, so once I heard this, I knew we'd get along.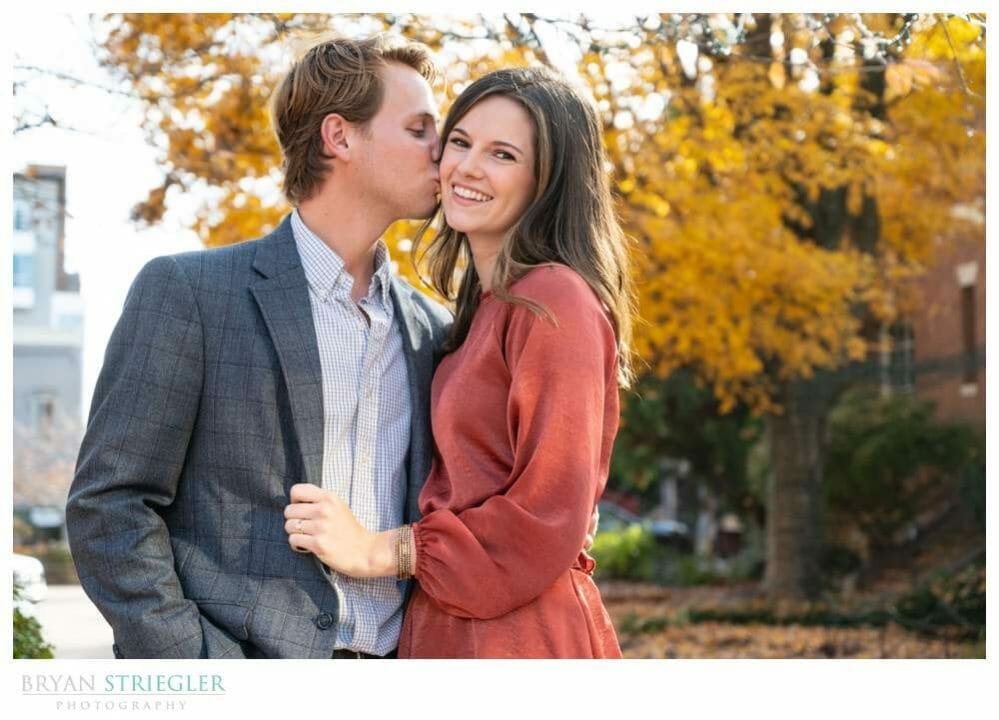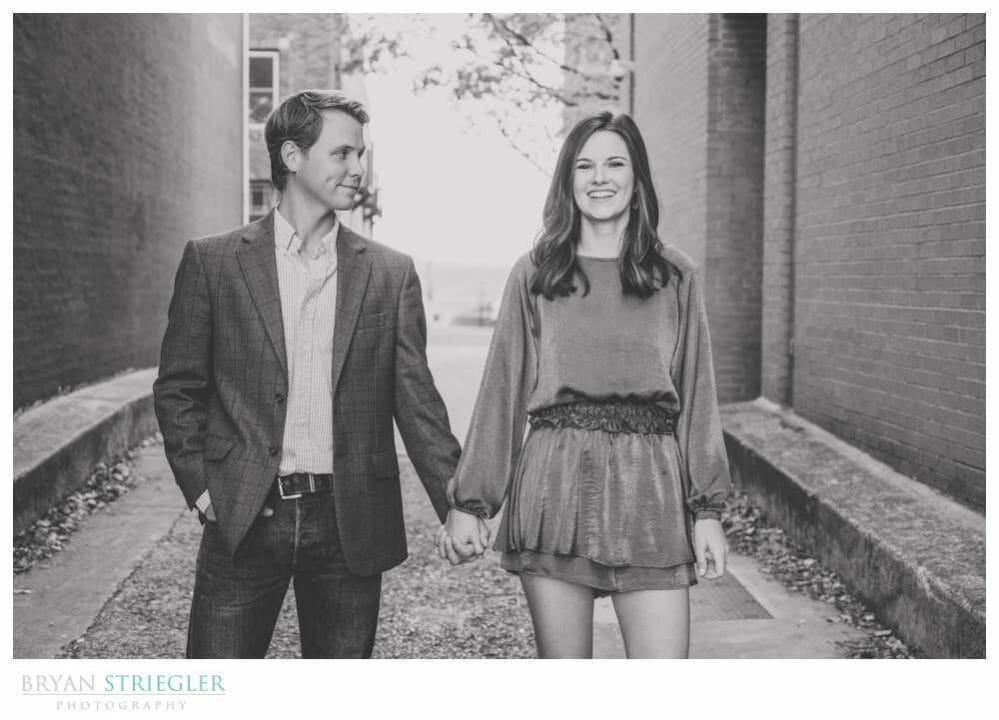 We ventured around the Square, looking for interesting spots. It wasn't horribly busy, so we didn't have to contend with hundreds of people. We found a few really beautiful trees and some cool spots on the sidewalk. Madison works right around there, so she knew the area pretty well.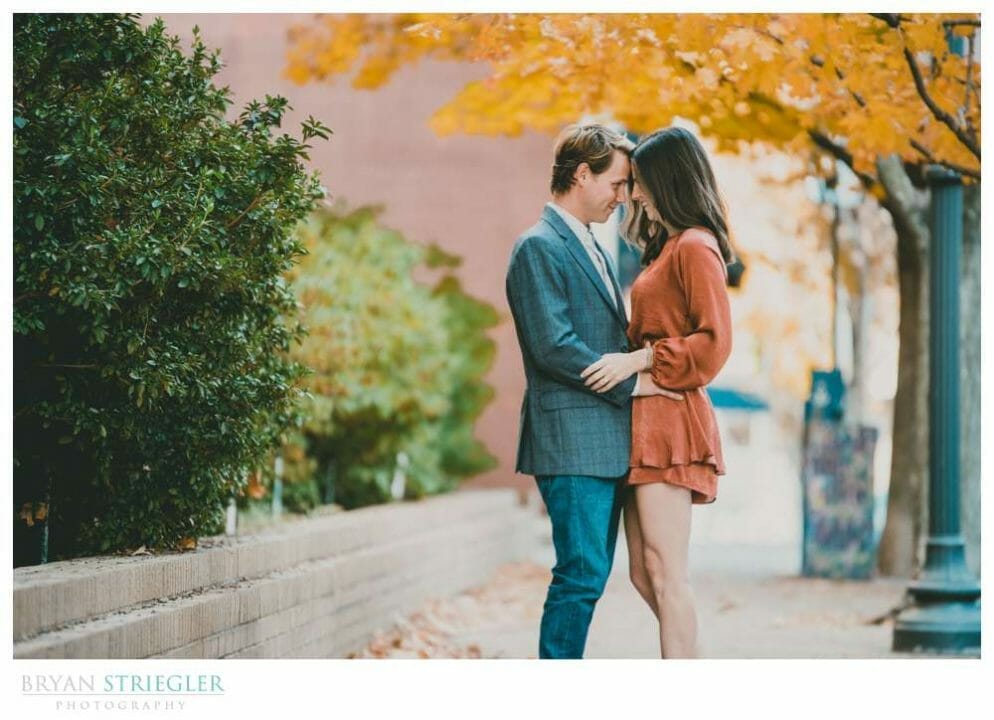 Logan wasn't the biggest fan of taking pictures, but he definitely did a good job. He has this very interesting personality, and he was able to get some real laughs out of Madison. Those are always my favorite. I love seeing people be real and having a good time.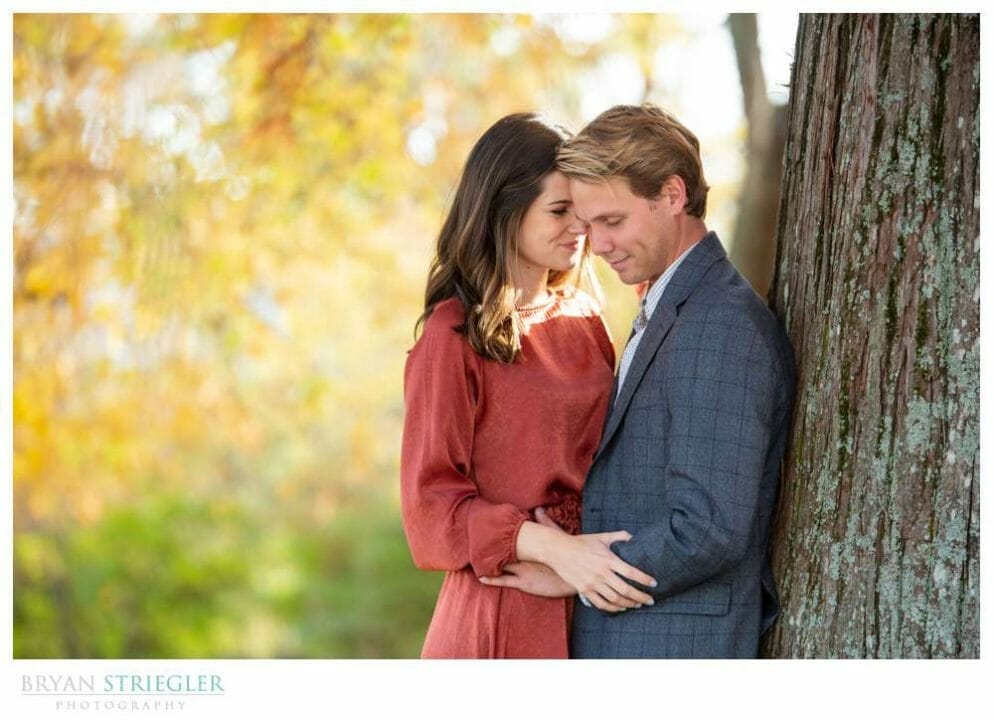 This engagement session was another one that I did through the Diamond Center. It really is a great deal. You get amazing service and a stunning engagement ring, and then you get free engagement photos from me! I wouldn't do this with any company though. I know how awesome they are, and doing these sessions has further confirmed that. Every couple I talk to that used the Diamond Center says the same thing. They truly care about their customers and do everything they can to help them.
The best thing about these sessions is I get to meet so many couples that I wouldn't have. Madison and Logan were awesome, and I can't wait to work with more couples from the Diamond Center.