I talk to a lot of brides early in the wedding planning process, and it can be really stressful and confusing. One of the things I always offer is my help and advice. I remember how difficult it was for my wife to plan our wedding, and it was a small wedding. Now that I have all of these connections and seen so much, I can really help out. Not everyone can afford a wedding planner, so they end up doing it all. One way to make things easier is to have a guide and a way to keep up with everything. Today I'm going to give you some advice on creating a DIY Wedding Planning Binder.
DIY Wedding Planning Binder
Create Vendor Sections
The first step in creating your DIY Wedding Planning Binder is to make all the different sections. You'll want a section for each type of vendor you plan on hiring or things you plan on doing yourself. This will vary depending on the wedding and what you are wanting, but here is a common list of sections.
-Venue
-Photography
-Videographer
-DJ
-Catering
-Florist
-Rentals
-Dress/Tux
-Cake
-Bartender
Research Page
Now that you have all the different sections, you'll need a page in each section for researching. This page will be used for taking notes while you do general research for each section. For example, while you're looking for photographers, you will use to the page to jot down the names of photographers and any initial feelings or things you notice. You might write things down like general price here or something about their style or what's included. You'll use this page to decide which people you want to consider, reach out to, and possibly meet with.
Individual Vendor Pages
Next, within each section, you'll want individual pages to further your research. As you talk to each vendor, you'll fill out this form with all the details. After talking to a ton of people, you'll start to get them confused or forget what they said. This will make comparing them and keeping things straight much easier.
On these pages you can have questions you'd like to ask or just space for notes. It will probably depend on the type of vendor how much you put on there. You're going to want to know more from the photographer than the baker. If you go the question route, you can easily find a list of common questions by Googling, "Questions to ask ________."
Calendar
One of the most important parts of planning a wedding is getting everything taken care of in a timely manner and keeping up with all the things you have to do. You'll need to send out the Save the Dates early enough, plan when to have your dress altered, and pay all the vendors when it's required. That's a lot to keep up with. Having a calendar will help you keep track of all of it.
You can always go out and buy a daily calendar, but since we're talking about a DIY Wedding Planning Binder, let's look for a cheaper or free option. If you have a phone, you can always use the built in calendar. The good thing about that is you will have it with you almost all the time, so you can always check it and add things. You can also set the calendar to remind you or certain events so you won't forget. If you like having something physical that you can keep in the binder, you can print off monthly calendars for free from the computers built in calendar or there are plenty of websites that work as well.
Once you've decided which format to go with, you'll need to know what to put on it. It'd be hard for me to go into detail about every little thing to add because it will change depending on vendors and you'll add things as you go. At first, I'd suggest you look at this blog post from the Knot.  
Contact Info
As you go through the whole wedding process, you'll need to contact all the people involved at some point. To make things easier you should create a contact page. This will have all the contact information for everyone involved. That doesn't just mean the vendors. This could be all the people in the wedding party or maybe your aunt that is going to sing during the ceremony. The point is to be able to contact anyone easily.
Another good way to use this is on the day of. You'll have plenty of other things going on during the day of, so you won't want to deal with everything. To avoid this, you can put someone else in charge of all the details. You can simply give he or she the contact page and then that person can be in charge of things.
Day of Wedding Checklist
Have you ever gotten somewhere and realized you forgot something? It might not have been something huge, but it was important enough to cause a problem. This happens quite often in weddings. People don't forget the big things, but there are plenty of little things that make the wedding day go smoother. If you have a checklist, you can make sure you don't forget anything.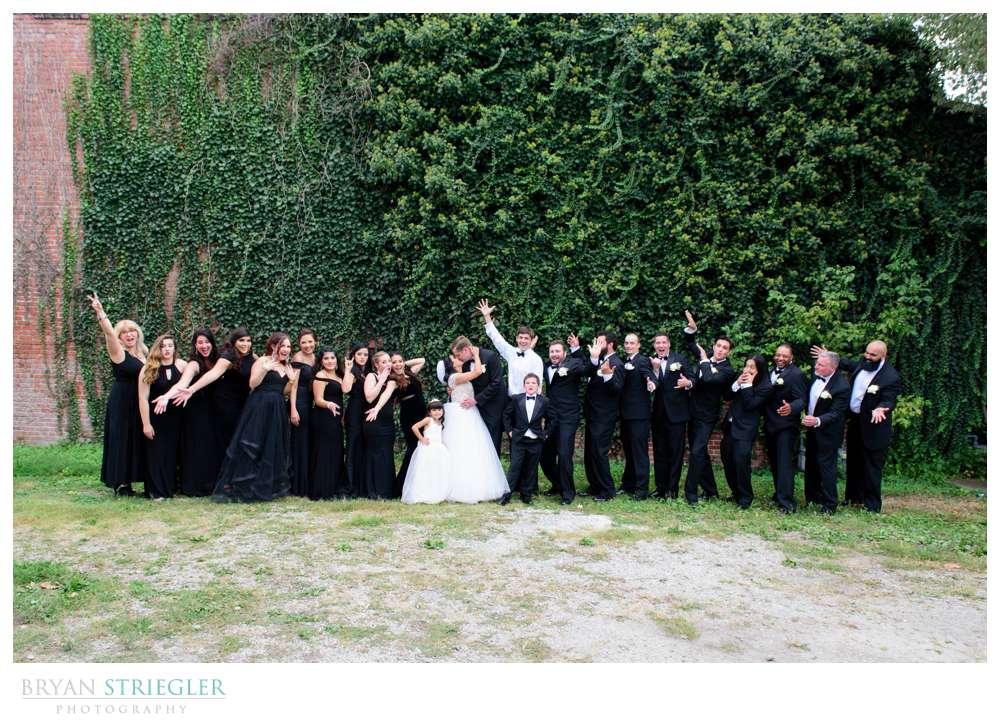 Most of these items are small, and it will vary from person to person, so I'm not going to go into all the details. I'd suggest you Google it and find the list that best matches you.
Conclusion
Planning a wedding is a tough job, but there are ways to make it go smoother. Having some sort of plan and structure is the way to go. Yes, you could go out and buy some kind of wedding planner, but having a DIY Wedding Planning Binder is cheaper, custom to you, and you're more likely to use it since you made it. I hope this article has been helpful. If there's anything I can do to help, please let me know.