I like to think that I'm a relatively intelligent person. I always did well in school, and I feel like I could have gone with most degrees. I tend to surround myself with super brainy people, and that was the case with Thanh Thanh and Adam. These two have accomplished so much and are so smart, but the great thing is they are also just wonderful people. Check out their downtown Fayetteville engagement photos.
All three of us are University of Arkansas grads, so all the locations were familiar to us. Now, I will say I am much older than them, but I have been visiting the U of A campus for photos shoots frequently. I think it had been a few years for them. I also would like to say that their time at the U of A was much more strenuous than mine. I mainly played games and had fun while getting my degree in Physical Education while they were doing all types of difficult things in the engineering world.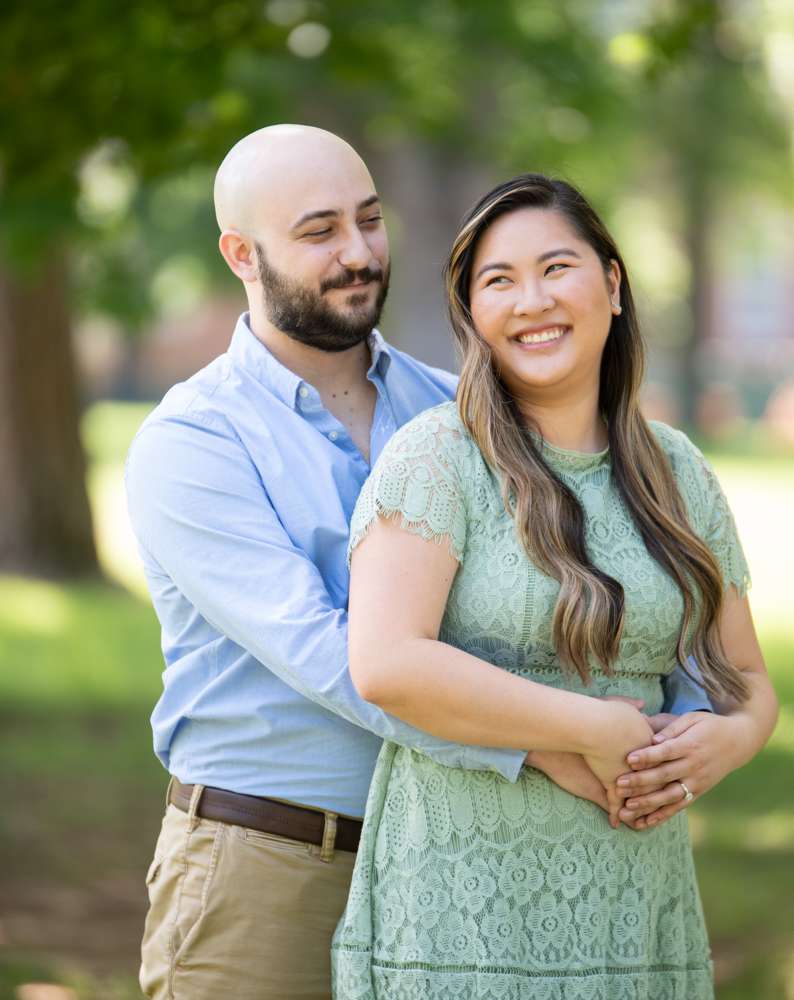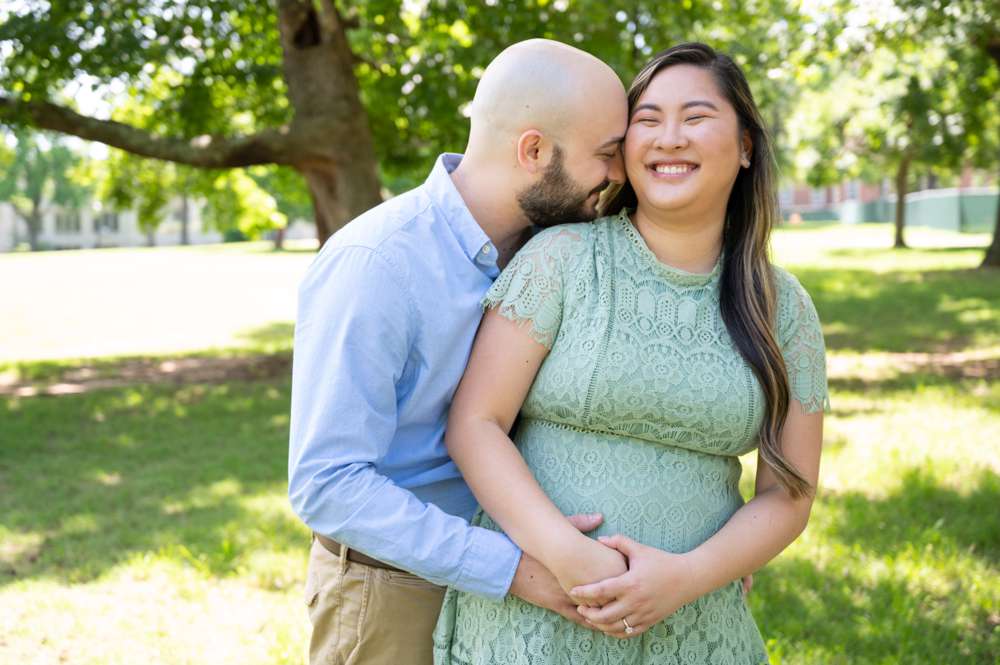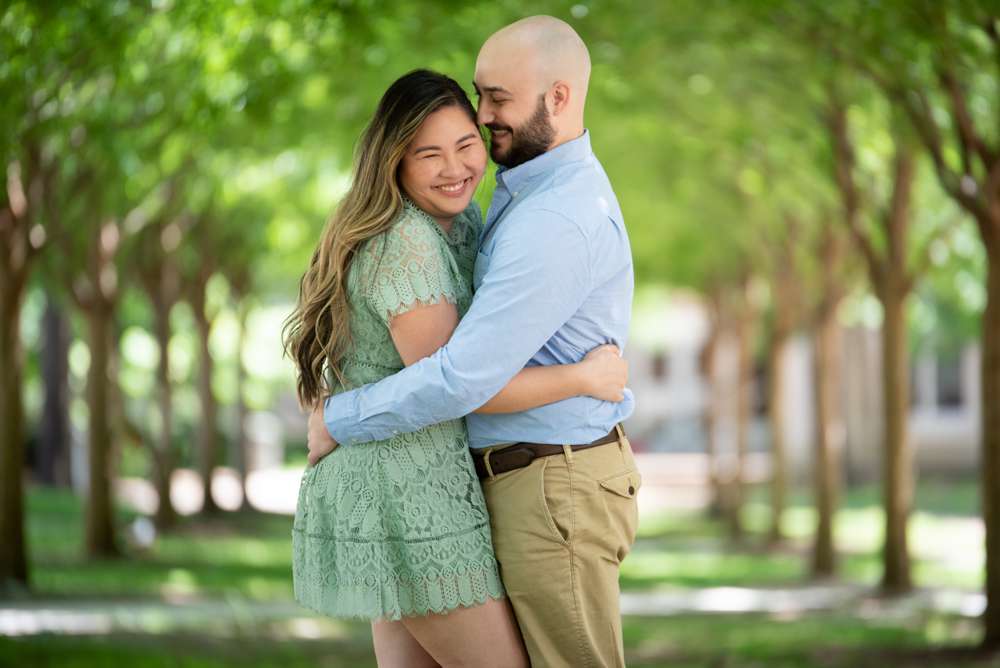 I've been talking to Thanh Thanh about doing this shoot for a while, but with the virus and her demanding schedule, we couldn't find the time. After getting a degree in engineering, she thought she'd like more of a challenge, so now she is finishing up becoming a pediatrician. She found a gap in her busy work schedule, and I'm so glad we got to get together for these.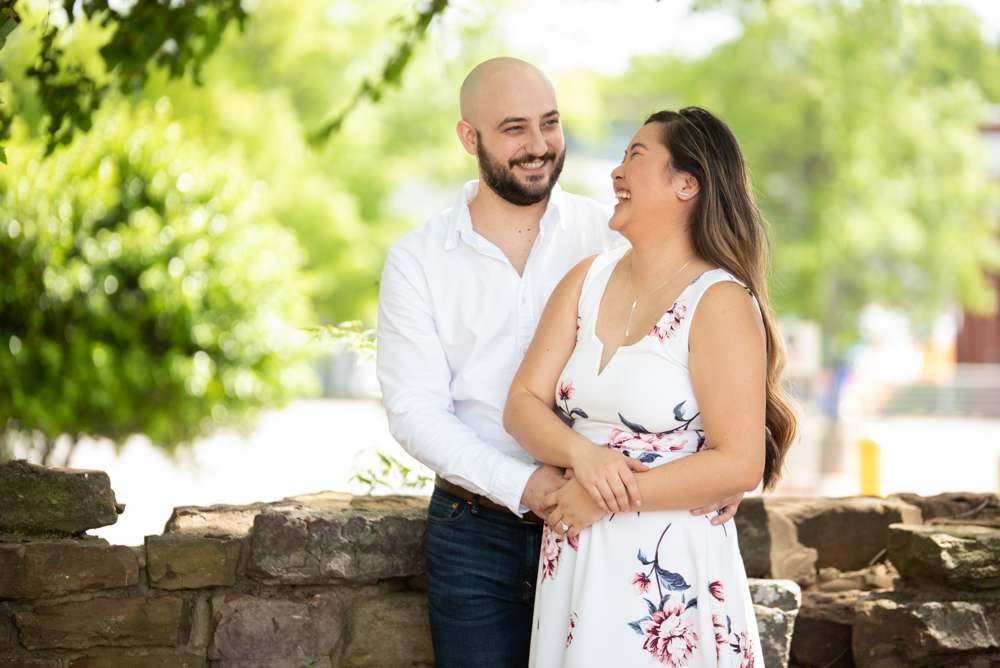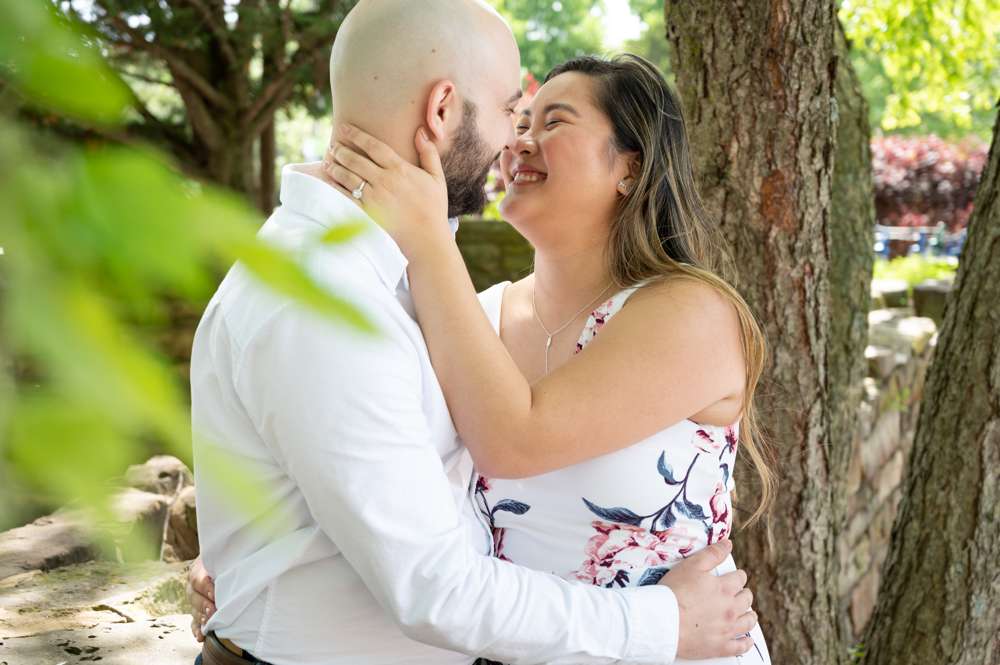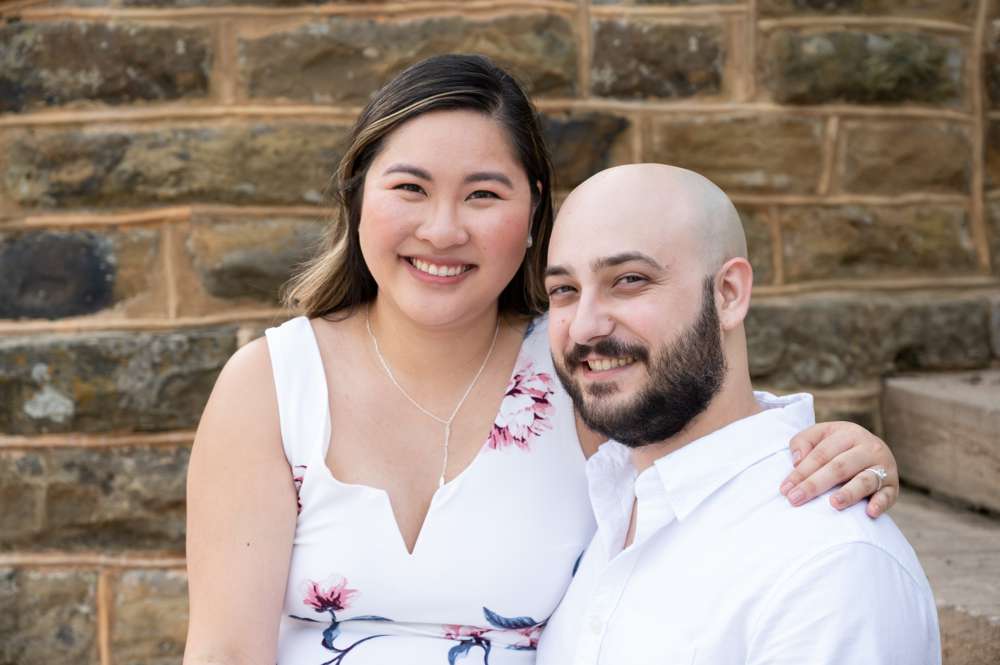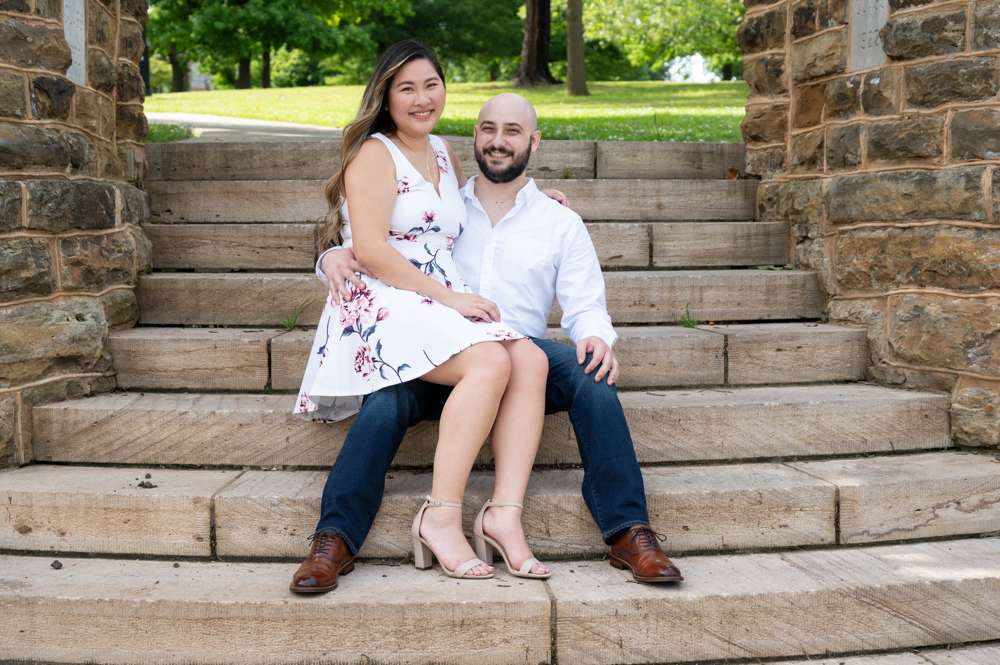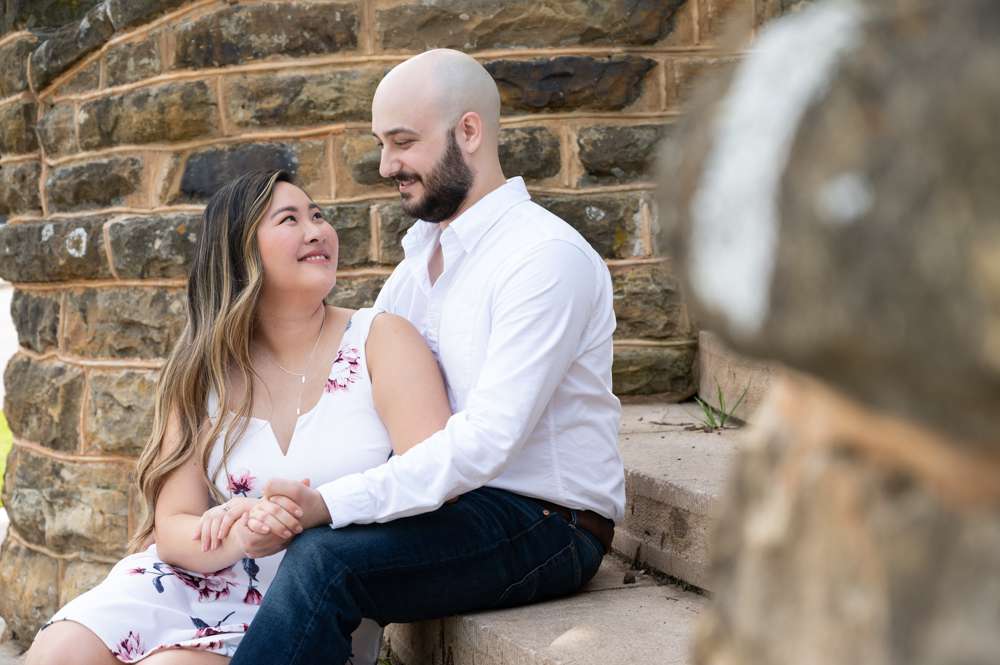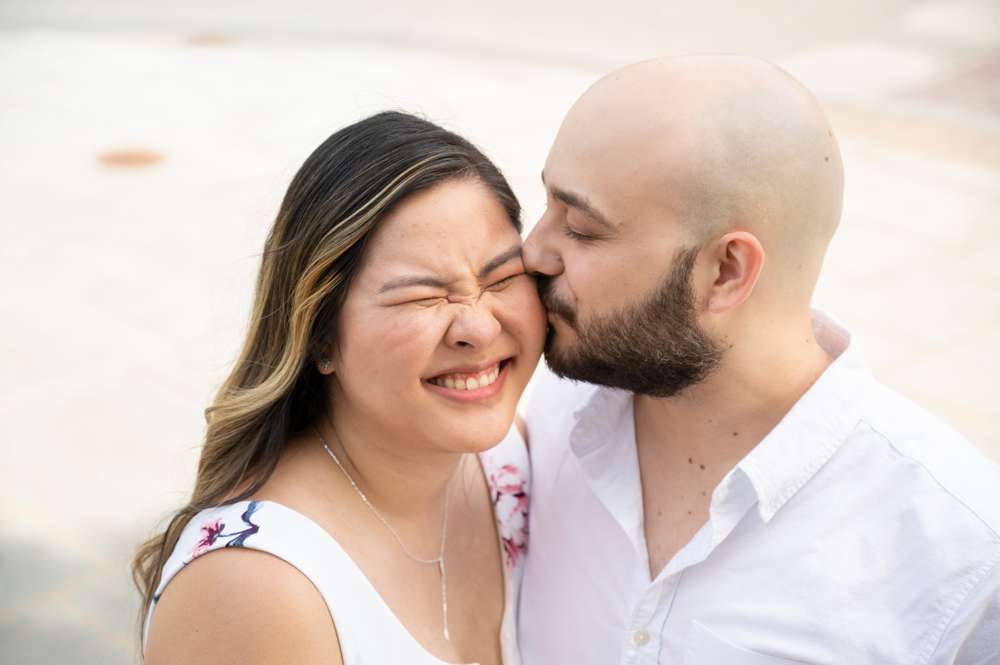 We hit up three of my favorite spots in downtown Fayetteville: Old Main, Dickson Street, and the Square. It's really nice that all of these places are so close, and you can get so many different looks.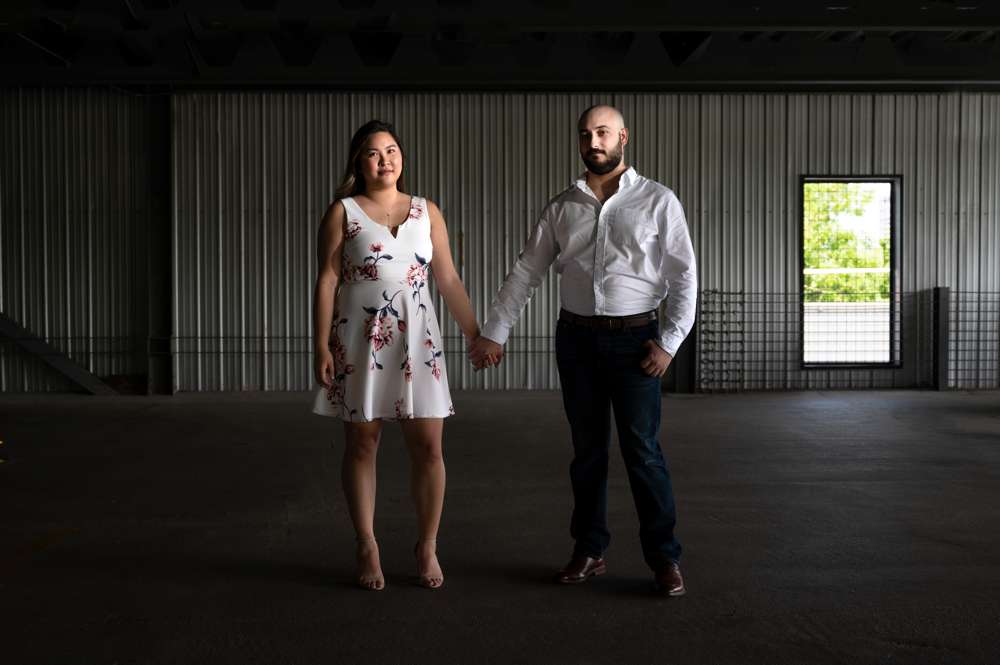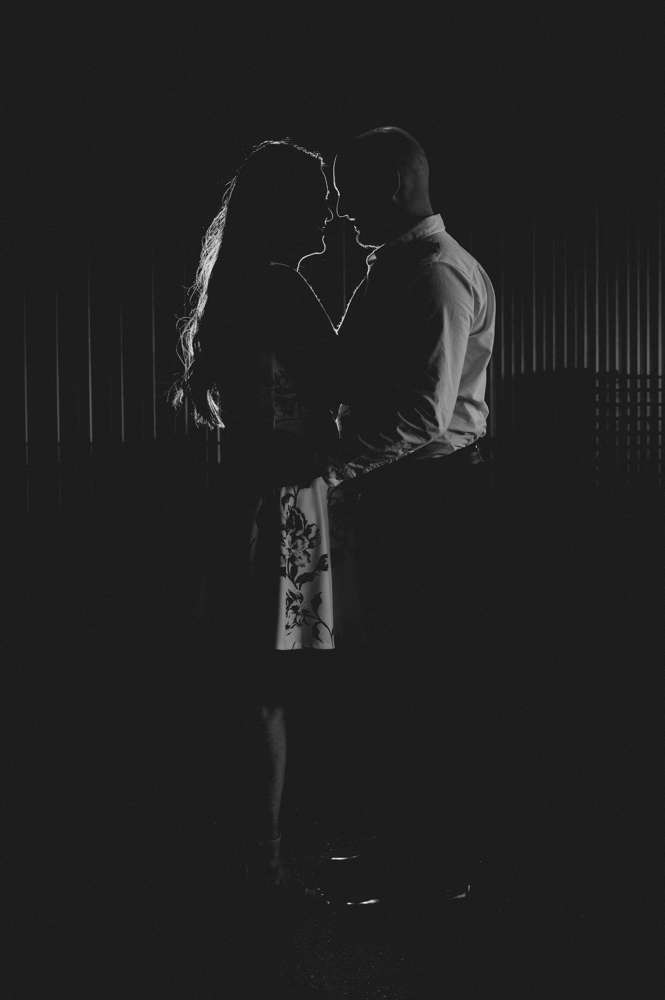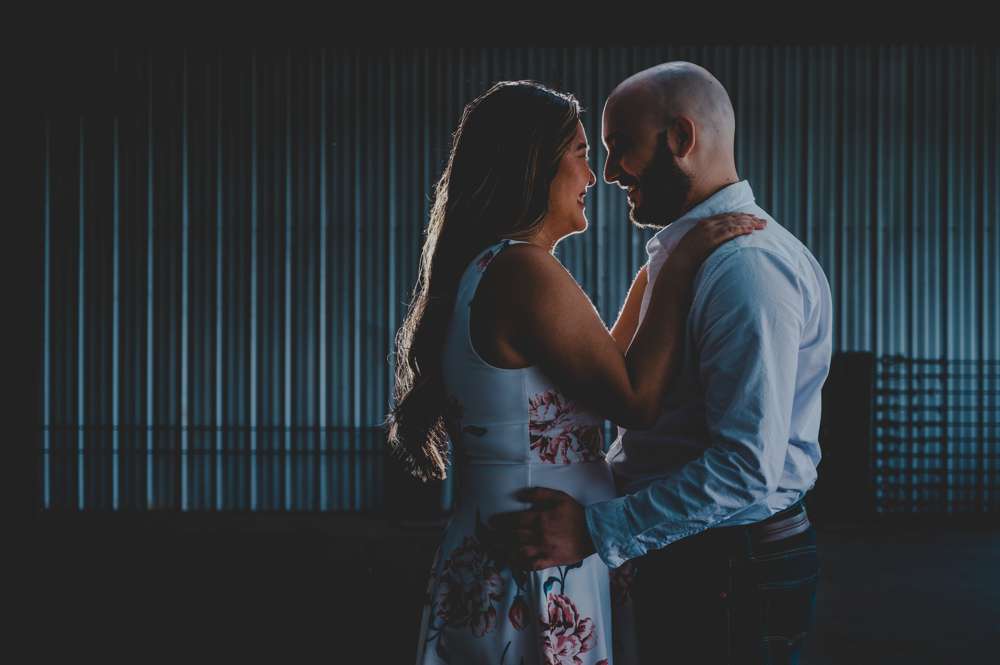 I really loved several spots we used in downtown Fayetteville, and so many of the photos were great. It was really hard to pick a favorite from the entire session. If I had to pick, though, it would be on the Square. Thanh Thanh had changed outfits and put on these really cool glasses. It was a mixture of that, their expression, and the colorful flowers in the background.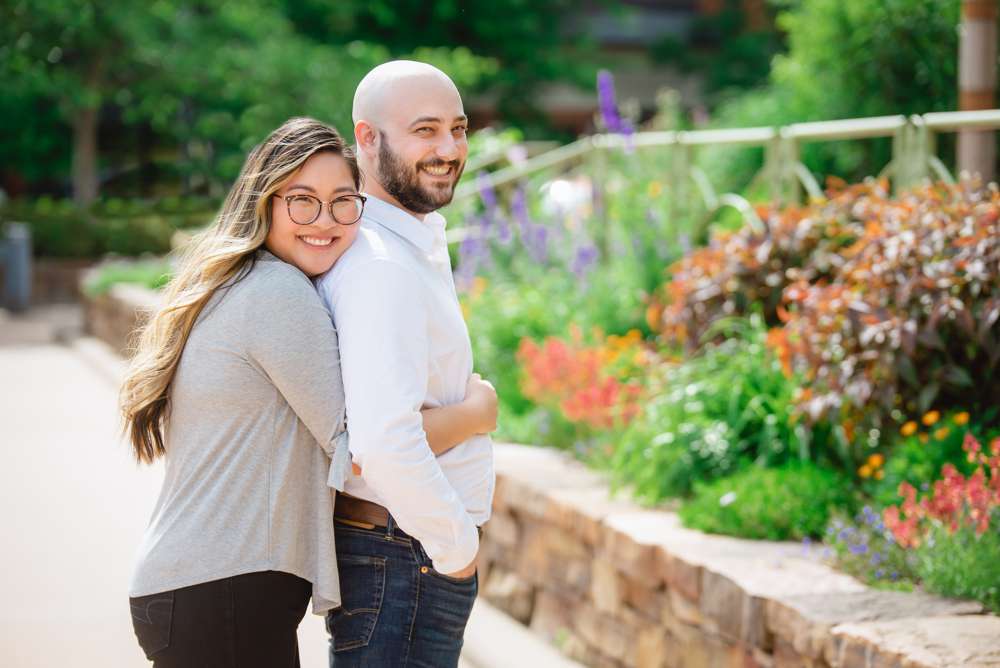 I've always thought that waiting for something is important. When you have to wait, you really see the importance and value it more versus getting everything right when you want it. I remember saving up money with my brother to get the Sega Genesis (yes, I'm that old). When we did finally get it, we were so proud and excited.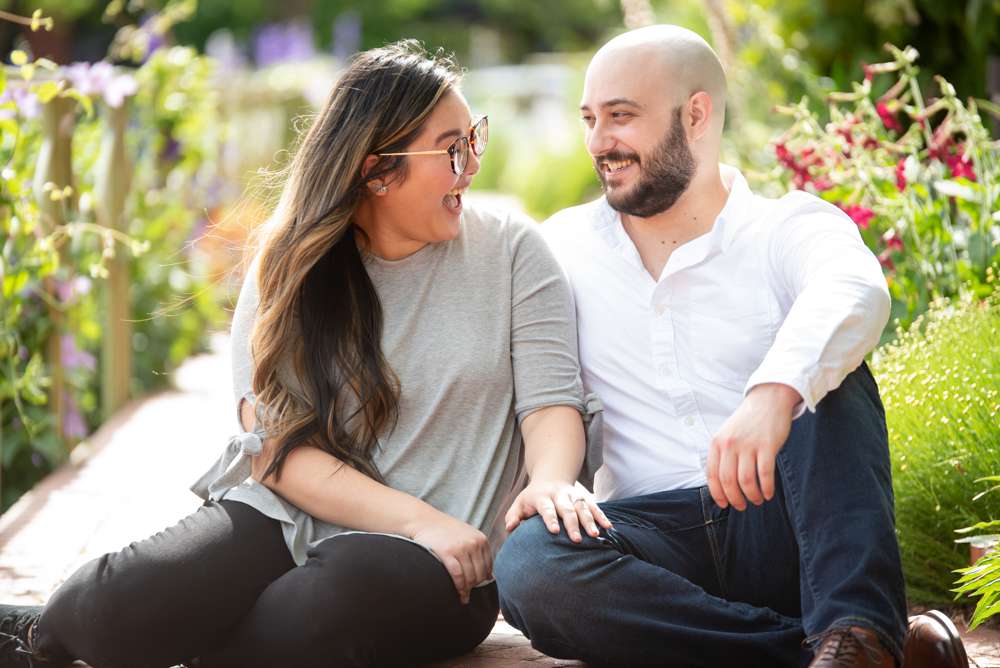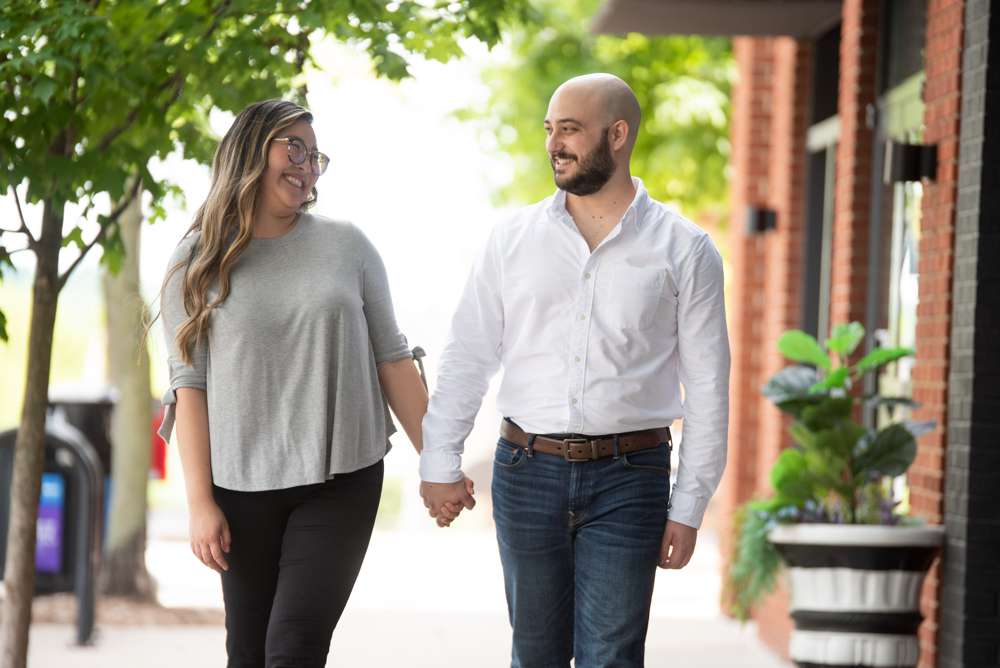 That's how I feel about this engagement session with Thanh Thanh and Adam. Yes, I had to wait, but it really made me excited for the session, and it was so worth it. They are both intelligent, hard-working people and I respect that so much, but still, they are very down to earth and easy to talk to (she didn't even make me call her Doctor). I hope you enjoyed seeing their downtown Fayetteville engagement photos as much as I had fun taking them.