Are you looking to ditch the horrors of traditional wedding planning? Are you looking for the perfect destination to elope with your spouse? Well, Arkansas is the place for you. Even if you want to still keep the element of elegance and luxury in your wedding, or you want to stick to the good old rustic outdoors, Arkansas has something for you. Little wonder it's called the "The Natural State". Check out these elopement locations in Arkansas.
Here's a quick run down of the elopement locations in Arkansas we will be covering. Click the link to jump to the section.
What is the difference between getting married and eloping?
When people think of getting married, they think of the traditional wedding that involves a lot of planning, a lot of guests, and a lot of money. If that sounds too much than an Arkansas elopement might be perfect for you!
An elopement is when a bride and groom decide they want to avoid the majority of those things and opt for something smaller. They might run to the court house or elope to some location far away and exotic. We will be looking at places to elope in Arkansas, but if you want to go some place further away, check out the best places to elope in the world.
Best Places to Elope in Arkansas
There are lots of breath-taking sights and activities for couples to enjoy during their trip to Arkansas. You will have a great honey moon adventure in the midst of beautiful fall foliage in cozy cabins, romantic spa centers sit side by side with mountains. You can head to the north-western part to have a look at the University of Arkansas in Fayetteville, or Ozarks for a lakeside romantic adventure. Arkansas is a state with charming small towns, bustling cities, and a handful of beautiful scenery. It does have something for everyone really.
Here we are going to have a close look at nice elopement destinations, Arkansas has to offer.
EUREKA SPRINGS
You've probably already heard or read about Eureka Springs and even if you haven't, trust me it's the perfect location for your elopement. Eloping to Arkansas is so easy, that's probably why is so popularly known as "The wedding capital of the South". And you want to know the best part? There is no waiting period for a marriage license, you can get your license in the morning, and get married in the afternoon of the same day.
Thorncrown Chapel
Another reason this location is the most preferred is the abundant, amazing venues it has to offer. The Thorncrown Chapel in the Ozark Mountains is the one destination on everyone's lips. It's a famous glass chapel that really is amazing! This location is definitely one for the books and you need to give it some serious consideration. It's perfect, it's romantic and it's everything you could wish for.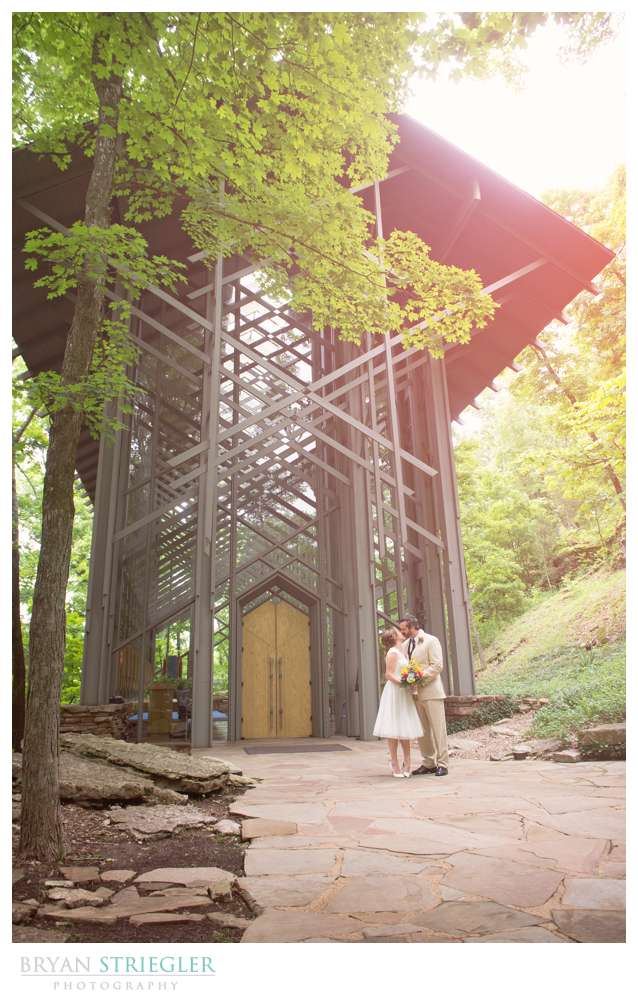 Crescent Hotel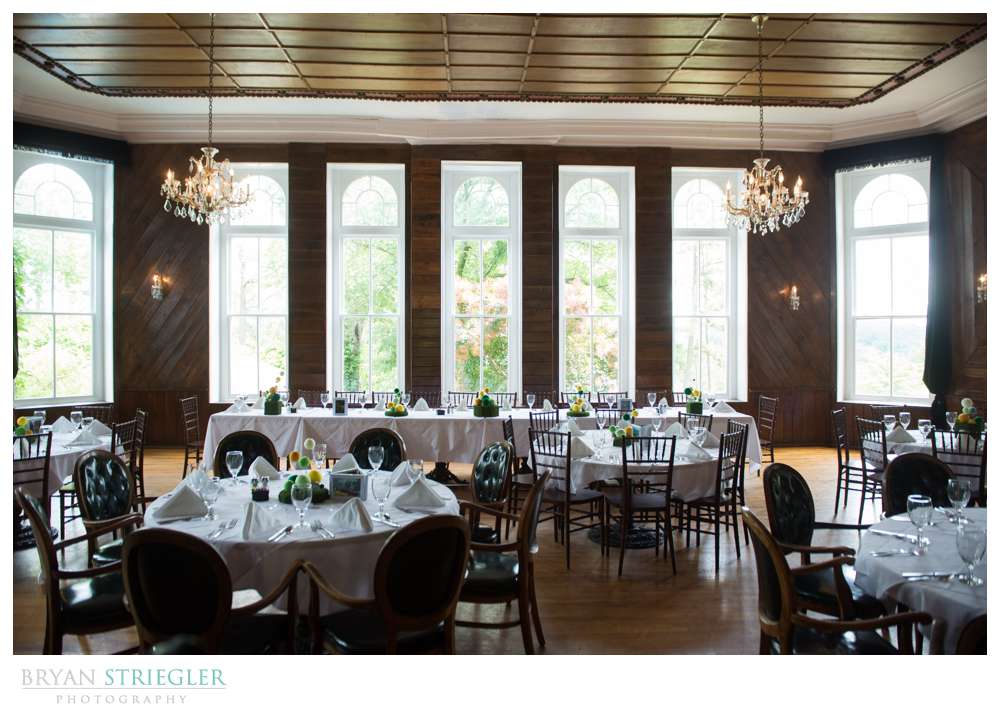 The Crescent Hotel is one of the most iconic hotels in the Ozark Mountains. It's been around for over 100 years, so it has a lot of history. It's a gorgeously preserved Victorian hotel that has a lot to offer to all who visit. You can take a tour of the hotel and admire it from when it was first built to now. The hotel has also been known for being haunted since its opening. There are reports of strange noises, apparitions, and much more. Visitors, however, say that these occurrences just make the hotel feel more like home rather than creating any fear or unease.
SPRINGDALE
This is another exciting location in Arkansas. Eloping here is an experience you'll always remember. Springdale is one of the larger cities in Northwest Arkansas.
Fairlane Station
In downtown Springdale you've got Fairlane Station, which is a remodeled train station. There's a large outdoor area for wedding ceremonies, two indoor rooms, and a bridal suite. Nearby, you have all of the fun, old buildings if you love that urban look.
The Apollo on Emma
The Apollo on Emma is a remodeled movie theatre, so like Fairlane Station, it has a really cool story. The front of the building and the entrance still have that movie theatre look. I love that you can use the marquee to spell out anything you want for your wedding day. 
Sassafras Springs Vineyard
Sassafras Springs Vineyard is a newer venue, having just opened in 2010. The beauty of this venue is that it has several different space options for the ceremony and reception. One of the most popular is the chapel ruins, but you could use the Veranda or several different beautiful, natural spots like a field or the vineyards.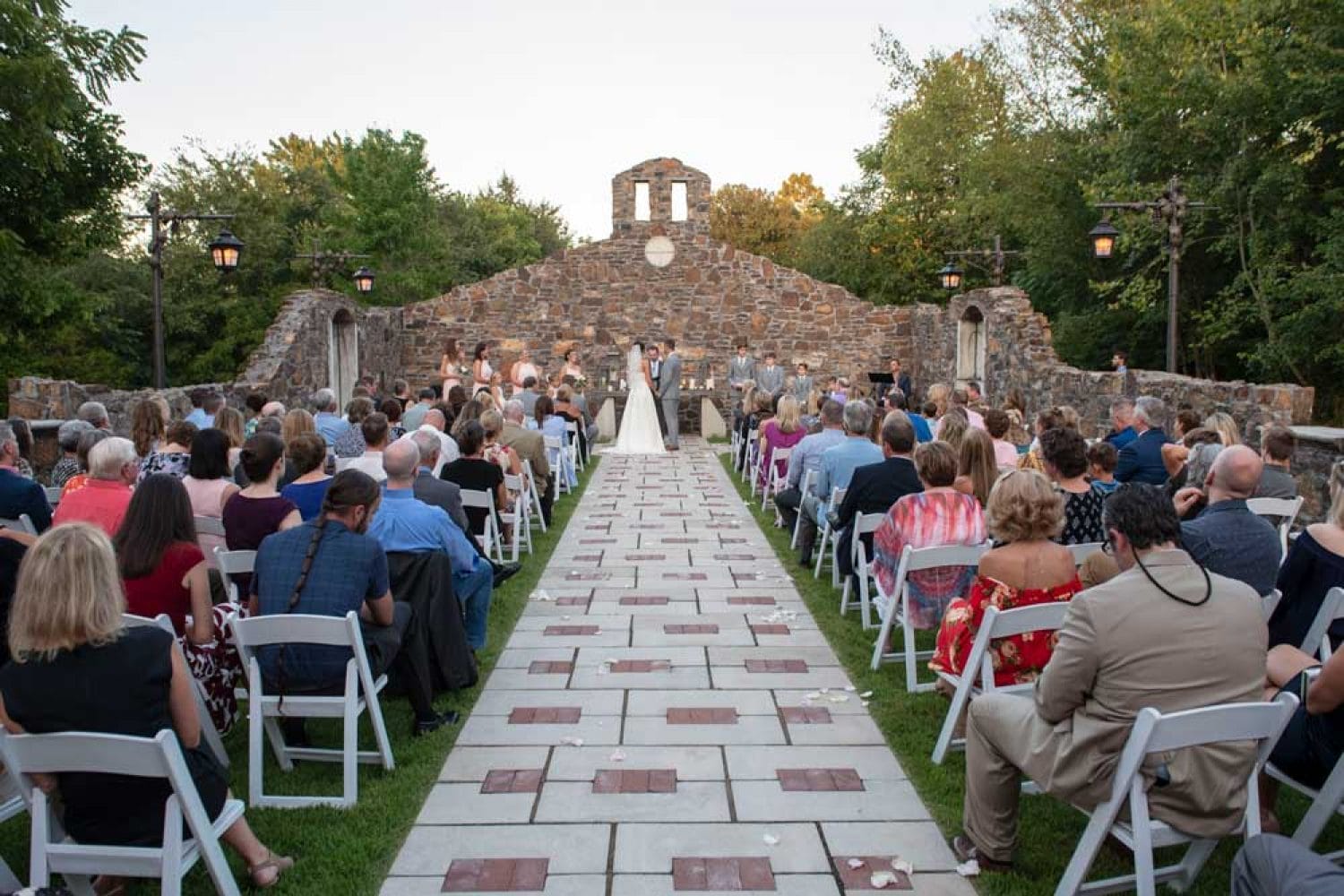 For the reception, there is the Stables, which lets you get inside, and has plenty of space.
Barn at the Springs
The Barn at the Springs is the more rustic option in Springdale, but really, it's still very elegant looking for a barn.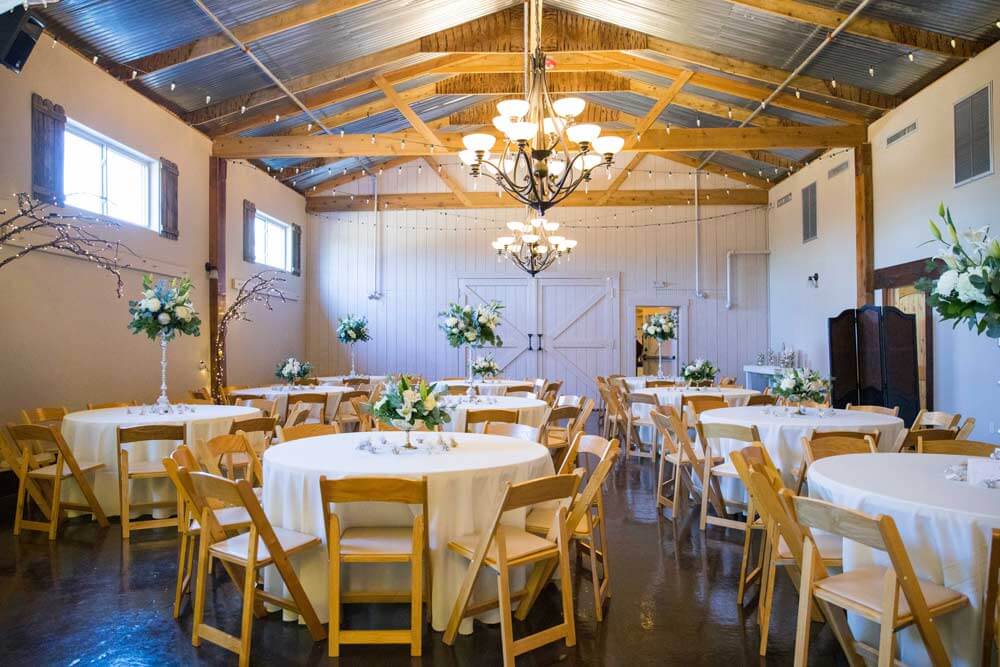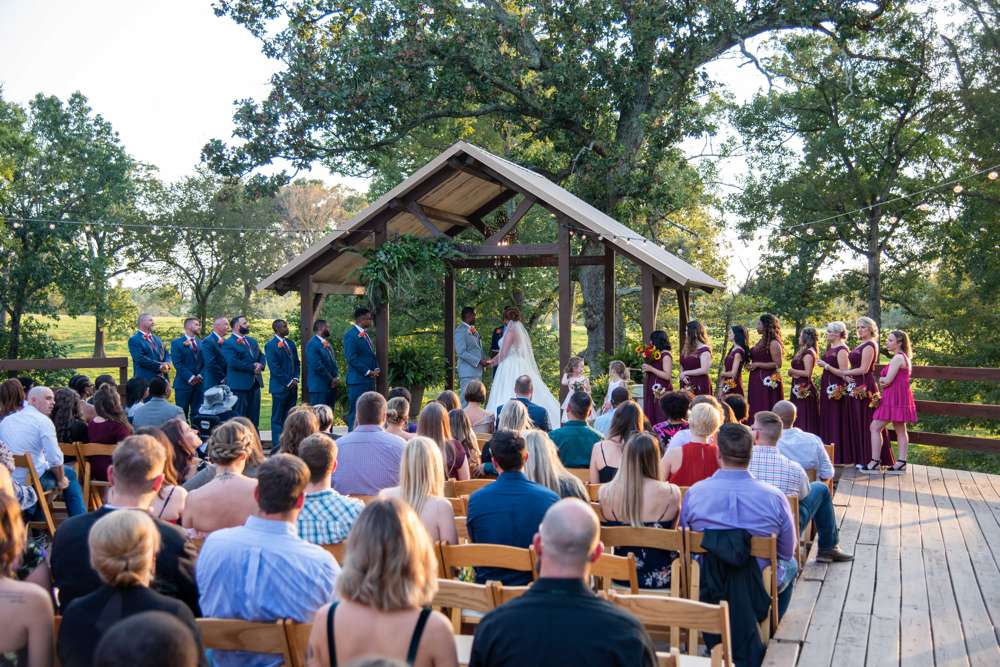 The Barn at the Springs has plenty to offer like getting ready rooms, inside and outside ceremony options, and beautiful backgrounds, but more than anything, I think their best feature is the people. They are so kind and hardworking and will do about anything to make your day perfect.
None of these work? Check out the other Springdale Wedding Venues.
BELLA VISTA
This is the perfect haven for eloping couples. Bella Vista is a smaller community, but it has lot of wonderful features and is near the bigger cities.
Mildred B. Cooper Chapel 
The Mildred B. Cooper chapel is a natural, beautiful, and intimate wedding venue. This chapel is surrounded by lush forests and a large lake. The chapel was designed in the same manner as Thorncrown, with a glass exterior that is adorned with stained glass. 
It's very similar to St. Catherine's in that it mainly does smaller time frames making it perfect for elopements. On most Saturdays, they will have at least 3 weddings.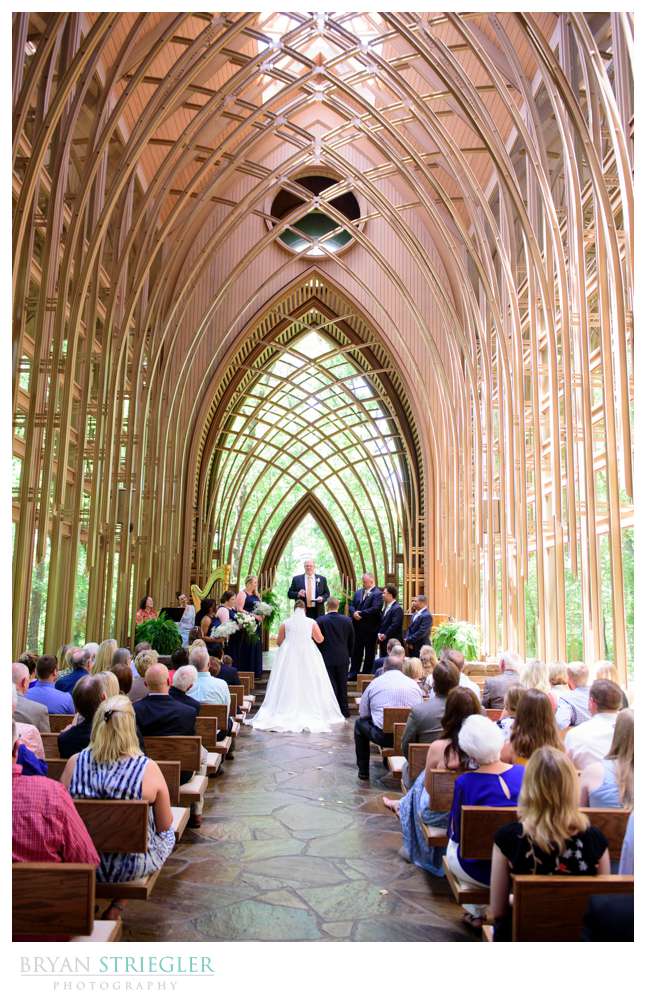 FAYETTEVILLE
Fayetteville is my hometown and the land of the Arkansas Razorbacks! It is an amazing city, and has several great options for elopements.
St. Catherine's at Bell Gable
One of my favorite and most popular is St. Catherine's at Bell Gable. It is a beautiful stone chapel and other options as well. I also live in Fayetteville, and it's only 5 minutes away, so that's a plus. 
They tend to schedule in blocks of 2 to 3 hours, so it is set up perfectly for elopements.
You have plenty of options for your wedding ceremony and reception with the classic stone chapel, barn, and area by the creek.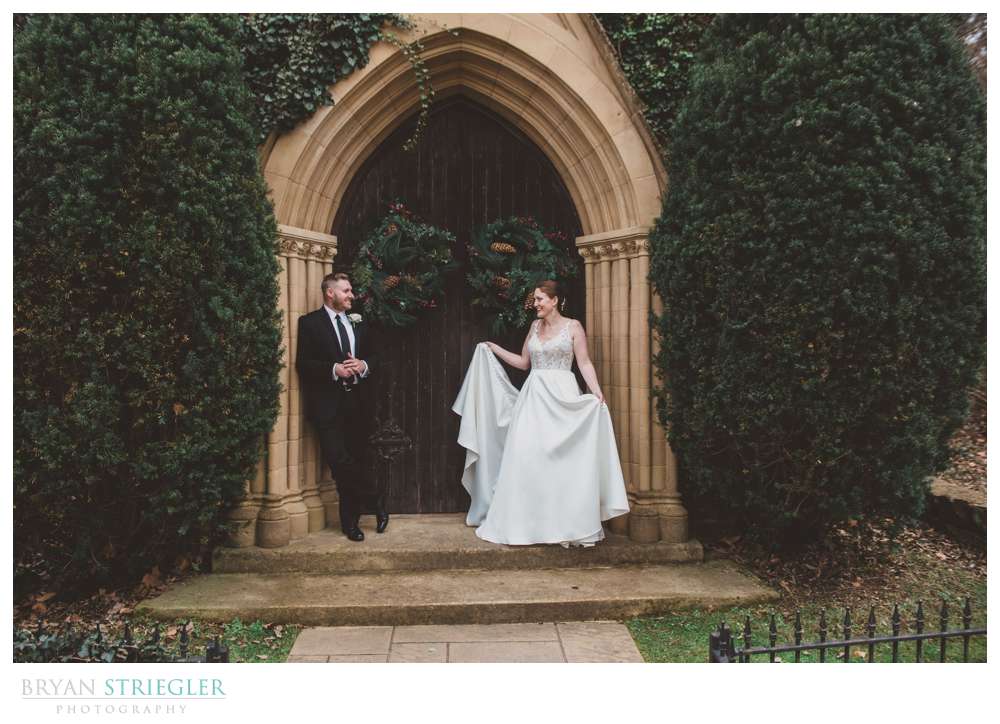 Pratt Place Barn and Inn
Pratt Place is a beautiful venue for your barn wedding in the Ozarks. Situated on 33 acres, the Pratt Place Inn and Barn offer a rustic and tranquil setting for your wedding ceremony as well as reception. I loved working with this venue because Pratt Place was so accommodating to our needs, and they also have an excellent staff that can help cater to any requests on the bride's day of event.
Garfield
Garfield is a smaller city, and is about 15 minutes from Rogers. It's biggest thing is how close it is to Beaver Lake.
Whitney Mountain Lodge
The Whitney Mountain Lodge may be small, but it is big on beauty and charm. The venue has a rustic feel that makes guests feel like they're in the middle of no where when they are actually only 15 minutes outside of Rogers. This wedding venue also provides ample space for both your ceremony and reception as well as an outdoor space with tables for guest to enjoy food from one of their many caterers. If you want a smaller town vibe or just need more room than what St Catherine's at Bell Gable can provide, then this might be the right place!
The thing that draws most people to Whitney Mountain Lodge is the view. They have an outdoor ceremony site that looks over Beaver Lake. It's absolutely gorgeous.
Bentonville
Ballroom at I Street
Ballroom at I Street is a beautiful place to have your elopement in Arkansas. It is more of a modern venue with a white interior, tall ceilings, and requires very little decorations.
Outside is great as well. Many people choose to get married in the courtyard with the trees and sunshine.
Besides the wonderful main areas, you also get a separate building with a groom's quarter and bridal suite.
21C Museum and Hotel
If you are looking for something unique and different, 21C Museum and Hotel is for you. It houses art from all around the world, including contemporary American artists. That means you can have your wedding with a piece of art in the background and explore the museum after your ceremony.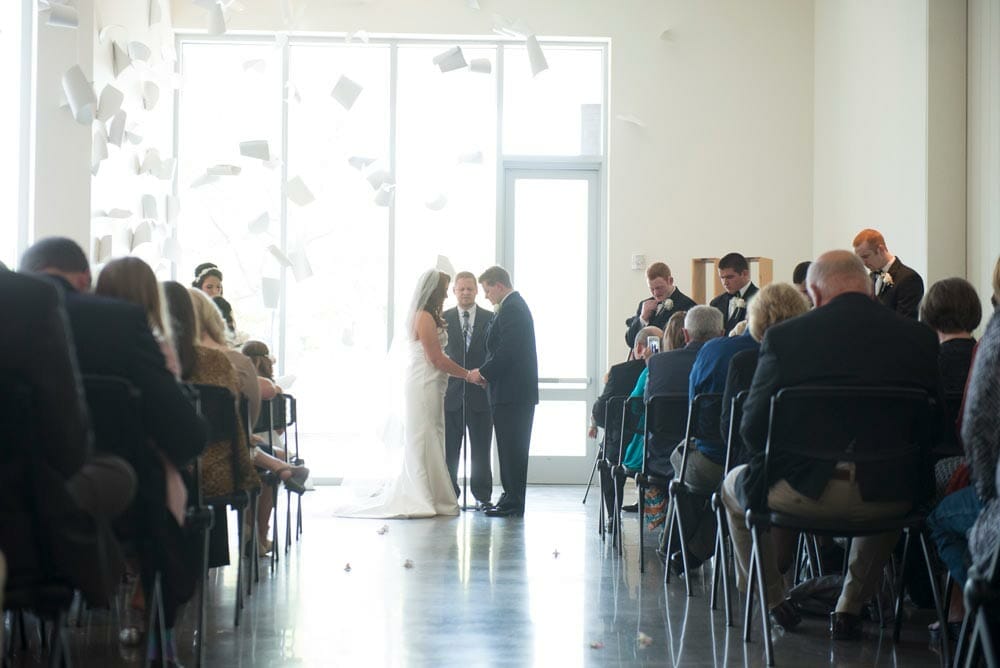 Centerton
The Ravington
Another super unique wedding venue is the Ravington. The Ravington is a renovated building in Centerton that has been around for a long time. In the past it was a __, but now it's a modern wedding venue.
The Ravington offers outdoor and indoor space, a bridal suite, and a groom's quarter, all with touches of style.
Conway
Legacy Acres
Legacy Acres is in the middle of the country and surrounded by trees, but it was of the most elegant wedding venues I've seen. There are several different buildings, which gives you everything you need. There's a separate ceremony building, an outdoor ceremony site, a building with areas for the bride and groom to get ready, a ballroom styled reception area with a giant chandelier.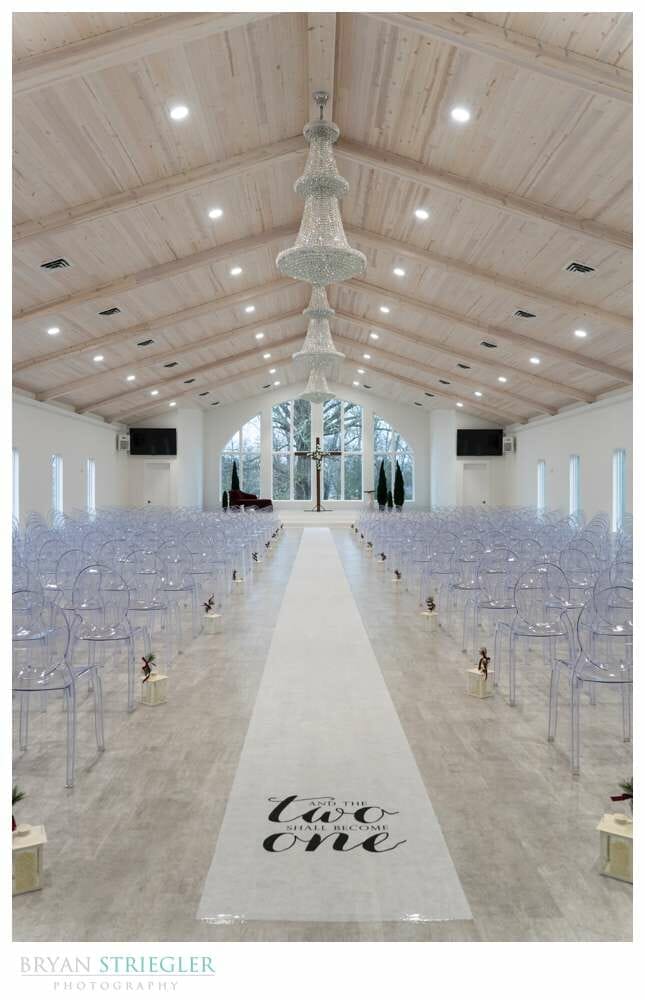 Besides the buildings, there's plenty of scenic spots around for photos including a pond, fields, and trees. It's perfect place for your wedding photos!
Little Rock
Grandeur House
Grandeur House is a luxurious, modern wedding venue in Little Rock. It was designed from the ground up by a wedding planner, so you know everything was made with weddings in mind.
Grandeur House reminds me a lot of Legacy Acres. They have tons of land (40 acres), there's large buildings and plenty of space, and the design is white and clean.
Arkansas State Parks
If you're looking for something more natural and intimate, there are plenty of state parks throughout Arkansas that are wonderful! They give you beautiful scenery, lots of variety of backgrounds, and many of the state parks are free.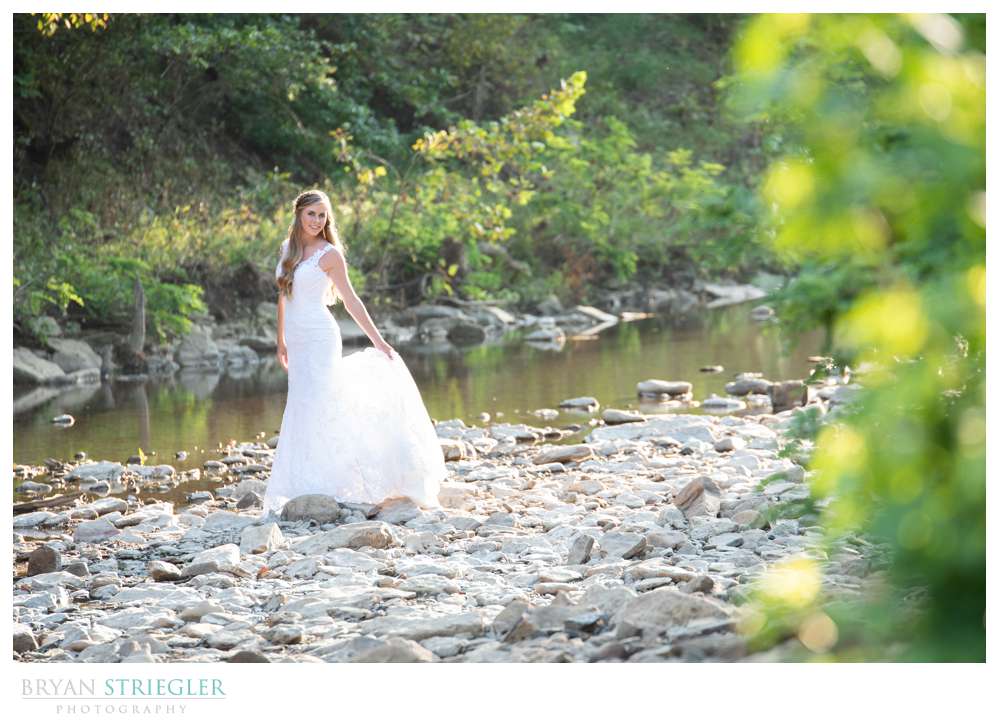 Devil's Den State Park
Devil's Den State Park is a great option for those living in Northwest Arkansas. There you will find a creek, lots of trails, and some amazing views from the bluff. You can explore for hours and still not see all it has to offer.

Prairie Grove Battlefield Park
I also love Prairie Grove Battlefield Park. It has plenty of space and some really gorgeous trees in fall. If you love history, you'll also love that there are buildings from the Civil War, and you'll be standing where a famous battle happened.

Petit Jean State Park
If you're in Central Arkansas, Petit Jean State Park is for you. It's got many of the same features as Devil's Den, but it also has more rock formations that resemble something you'd see out west. You can climb up have to the overlook and get an amazing view!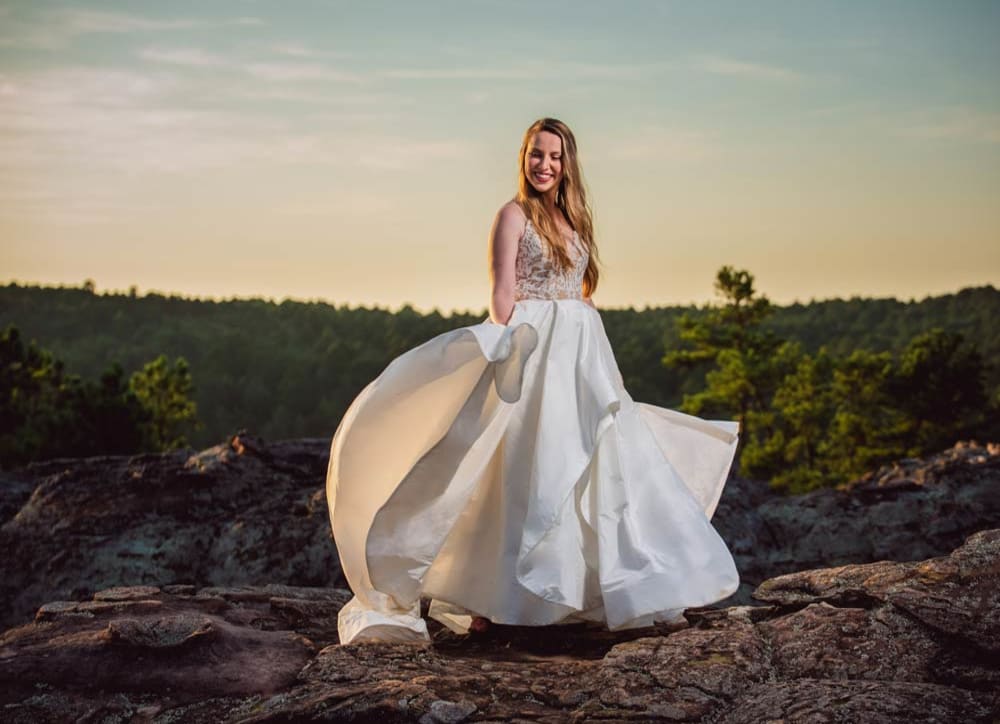 What do you need to elope?
What you will need to elope will be different from state to state and situation and situation, but here are some things to look into for sure.
An officiant to sign your marriage license
Witnesses to testify that you have not been coerced into eloping
All the identification required for a bride and groom (driver's licenses, passports, birth certificates)
information about your location
someone to get photos of the wonderful occasion
How much does it cost to elope in Arkansas?
In general, it is cheaper to do an elopement versus a normal wedding. Elopements are usually a small wedding, possibly only the bride and groom and an officiant and photographer to get photos of the event.
Depending on where you elope in Arkansas, the location might be free or a very small fee. That means you might only be paying for photography, your wedding dress, and something else like a wedding cake. That's a lot cheaper than having a big ceremony and wedding reception where you are paying to feed all of your guests.
Elopement Packages and Collections
Just like there are wedding packages, many vendors will have an elopement package as well. These elopement packages are cheaper and aimed at something smaller and simpler. They might include an hour or two and not all the extras of a normal wedding.
Permits + Restrictions for Eloping
State parks and recreation areas have guidelines for elopements, such as number of guests allowed, types of decorations allowed, and the locations allowed for the ceremony. These restrictions are in place to protect the parks from damage. When eloping in a state park, couples want to practice "leave no trace" principles. Contact the specific park and ask about their wedding and elopement options. They can help steer you in the right direction when it comes to locations, activities and places to stay.
Vendors
You can still hire a wedding planner or coordinator who can help create a seamless experience for you at a stunning elopement location. Having a photographer and video team to capture your day for your friends and family to enjoy is essential. You'll definitely want to communicate with your day-of vendors such as hair, makeup and florals to make sure they either meet you near the elopement spot or arrange another way to get you ready for your day that works for both of you!
Having the Perfect Elopement in Arkansas
Anyone who told you your wedding will be unmemorable if you elope clearly has no idea what they're talking about. You can find a stunning outdoor location like a mountain or river or get amazing photos at a small chapel. Now that you have all the information you need, you may want to call your partner, and get to booking those tickets today!