Growing up, my family went up to Missouri for vacation quite a bit. Almost always we went to Branson, so that's really the only area I know there. A few weeks ago, I made the trip to Springfield for two sessions, and I'm pretty sure that's the first time I've ever been there. I didn't know what to expect. Luckily, Morgan and Connor found the perfect spot. We did Engagement Photos at Busiek State Forest, and this place had the best view!
Engagement Photos at Busiek State Forest
When I pulled up, I knew this place must be good. There were a bunch of cars, and I saw a giant group heading off with a photographer. The best places are always crowded.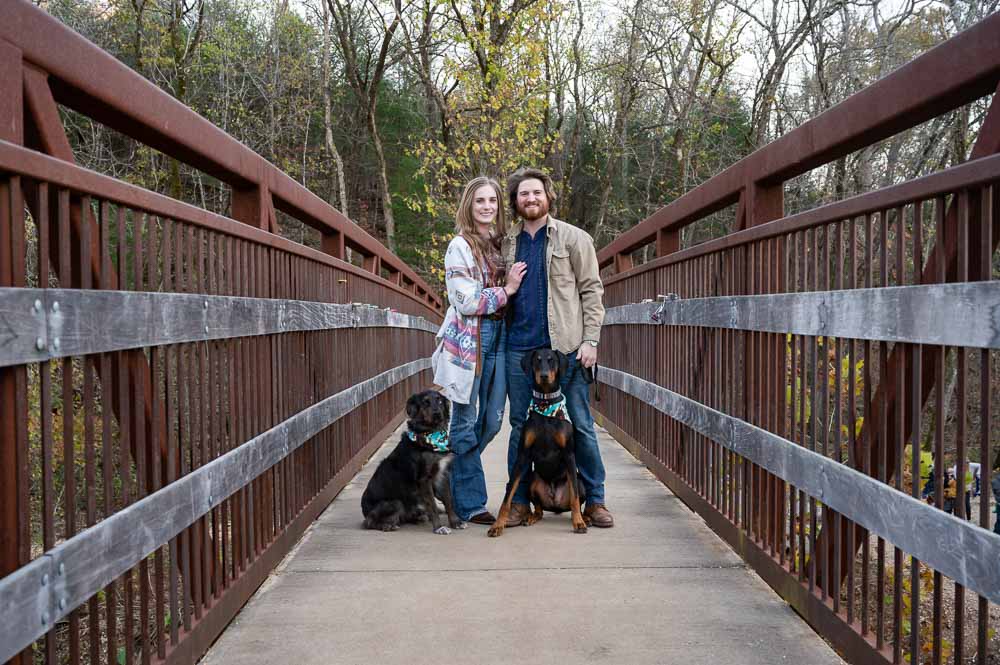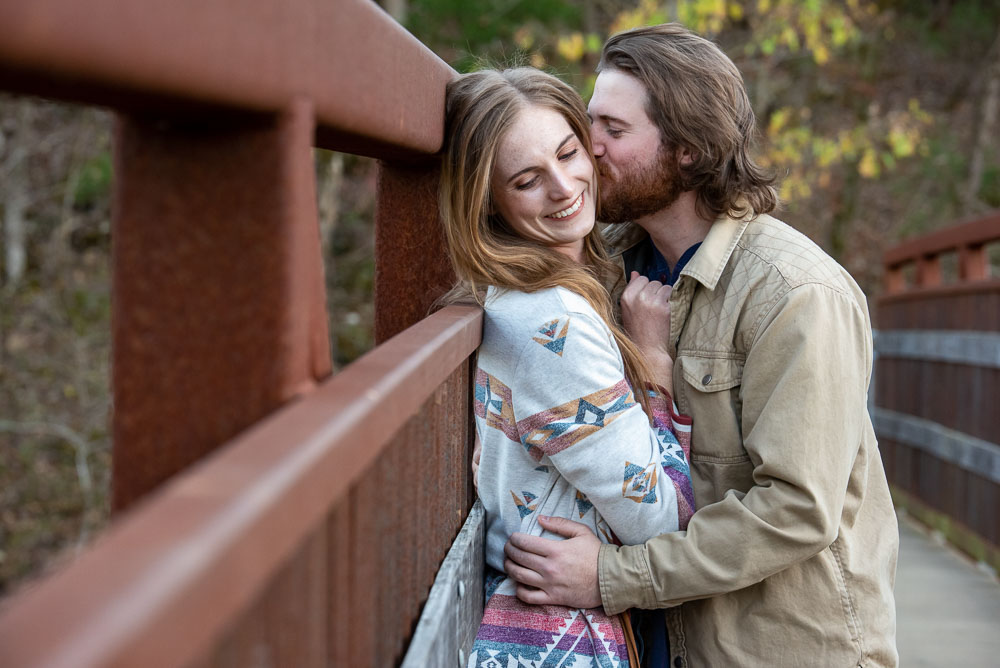 The first thing we did was climb up on this bridge to get a group shot of Morgan, Connor, and their pups, Buck and Roscoe. We had to stop a few times to let people pass and that distracted the dogs, but we still managed to get some shots.
Right past the bridge was a low level creek. I really would have liked to do photos in that area, but the other photographer had her group there. Also, Morgan and Connor already knew an area that was perfect, and it was a bit of a hike.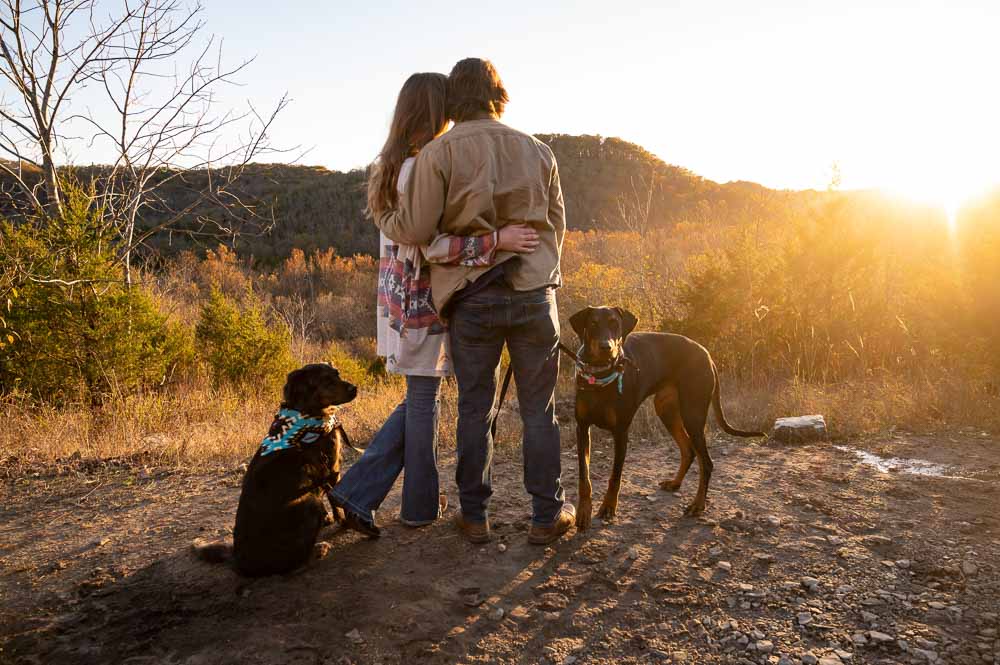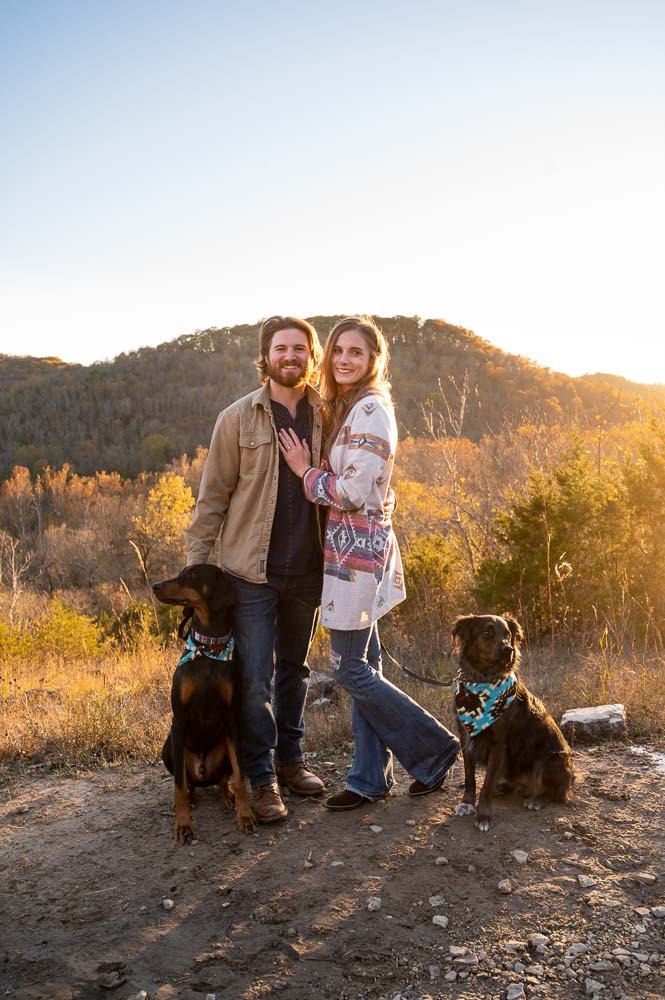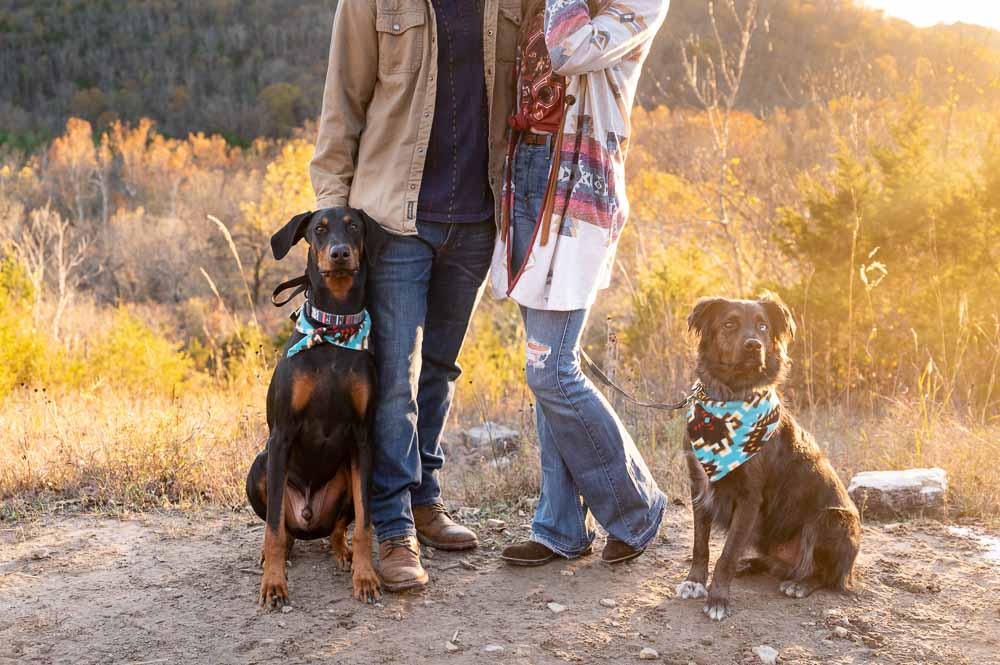 We started the hike up the mountain, and it gave me time to find out more about them. Connor just got out of the military, so the beard and long hair was new to him, but I thought it looked awesome. Now, he's an engineer, so he helps design things for production. Morgan is still finishing up school, and she's in the science field, so the the beauty of Busiek State Forest makes perfect sense. Roscoe is their big Doberman, but he was so friendly and happy. I couldn't imagine him scaring anyone. Buck is an Aussie Mix and a little bit more reserved.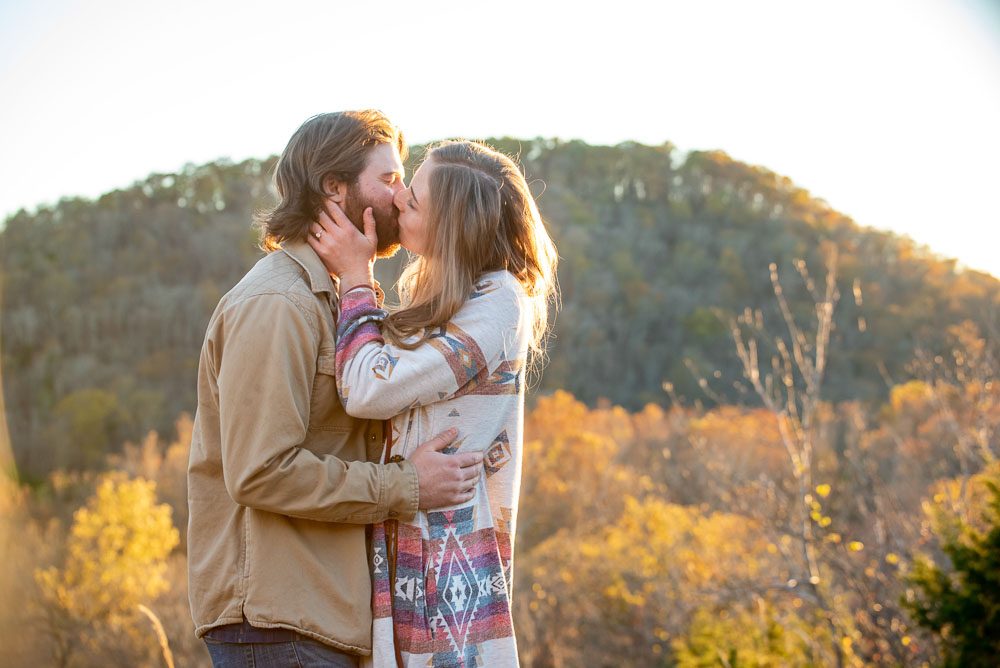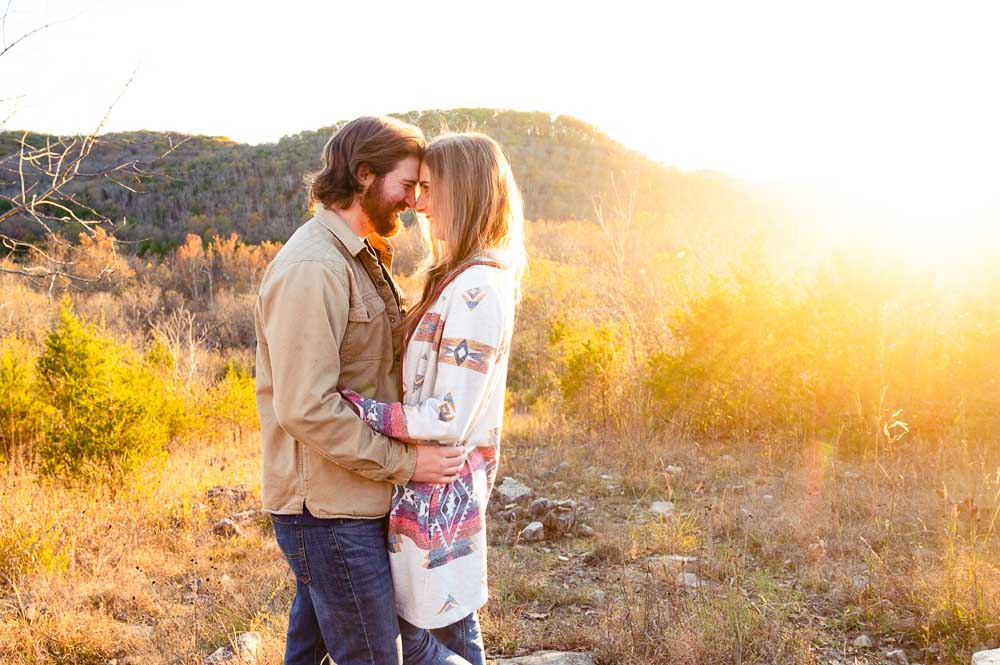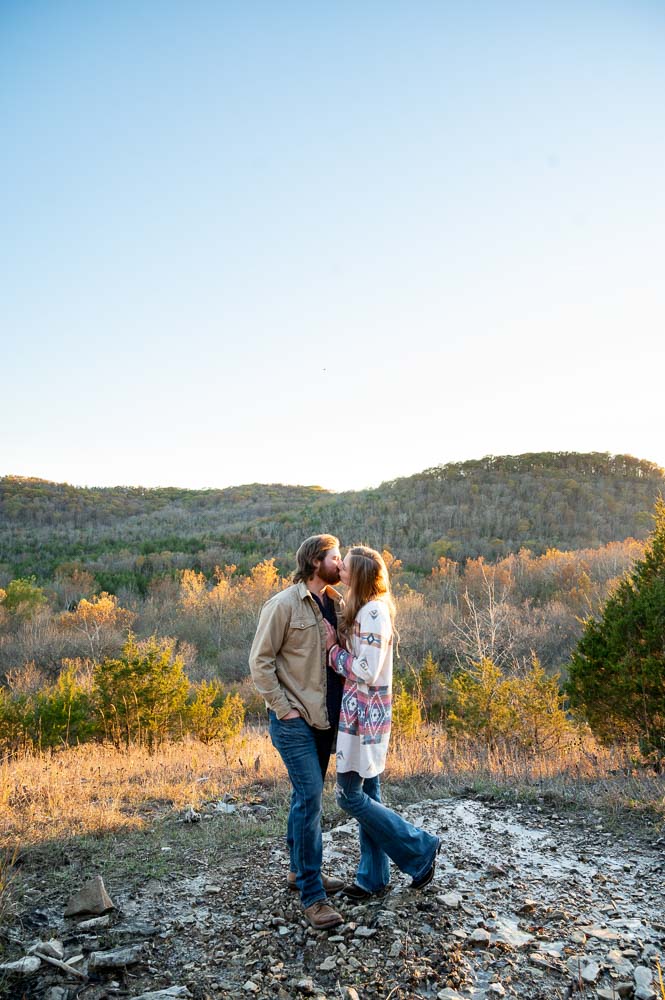 After about 10 minutes of hiking, we made it to a clearing and overlook. This place was perfect. It honestly reminded me of something you'd see out west or in a magazine. I could definitely see why they wanted to use this spot. We timed it perfectly as well. If we had been there earlier, the sun would have been too bright.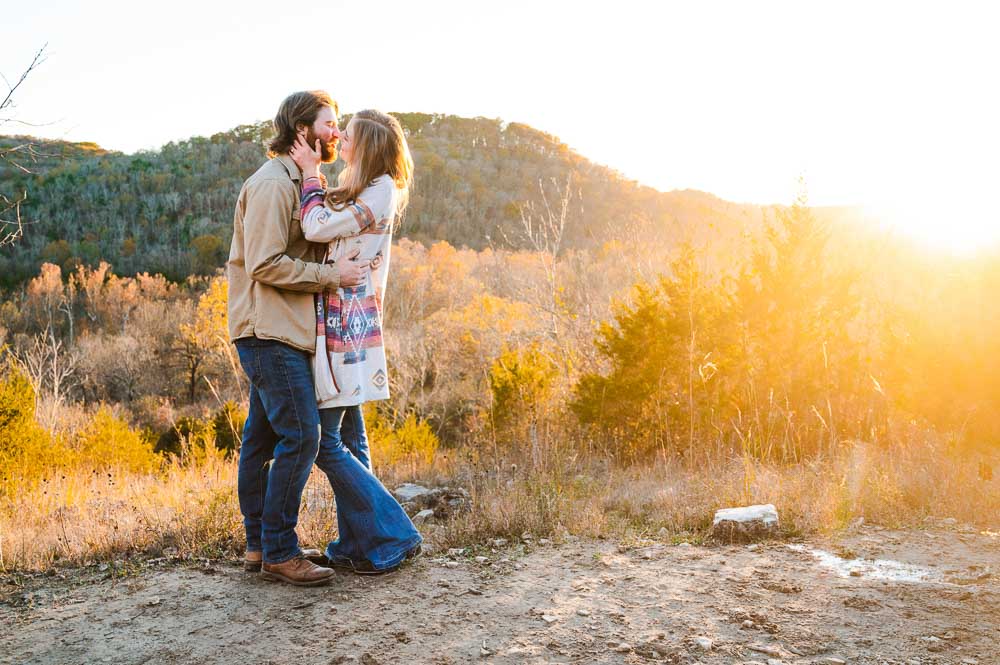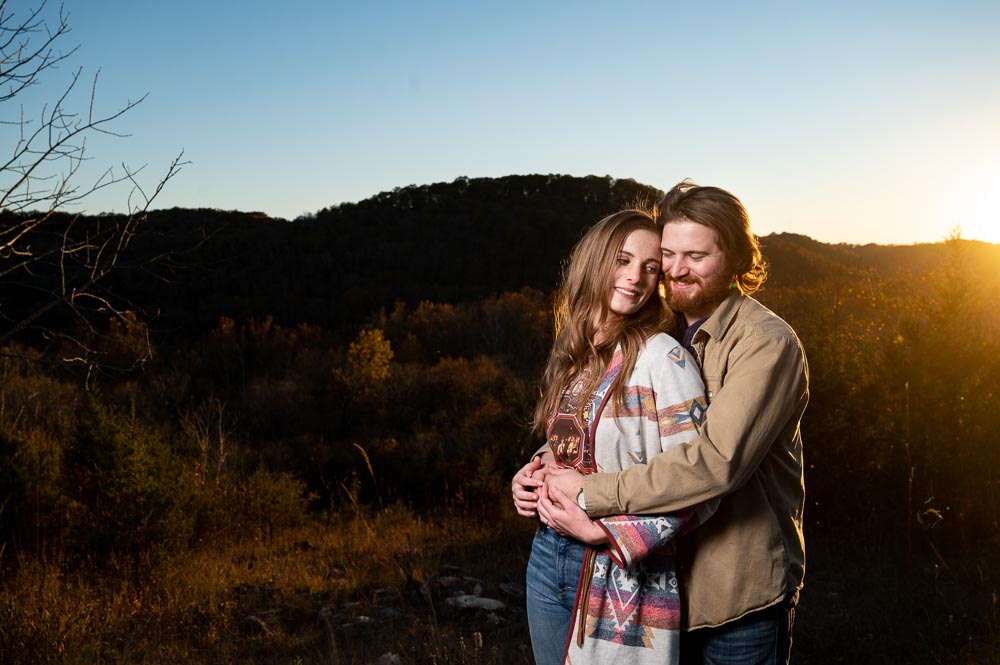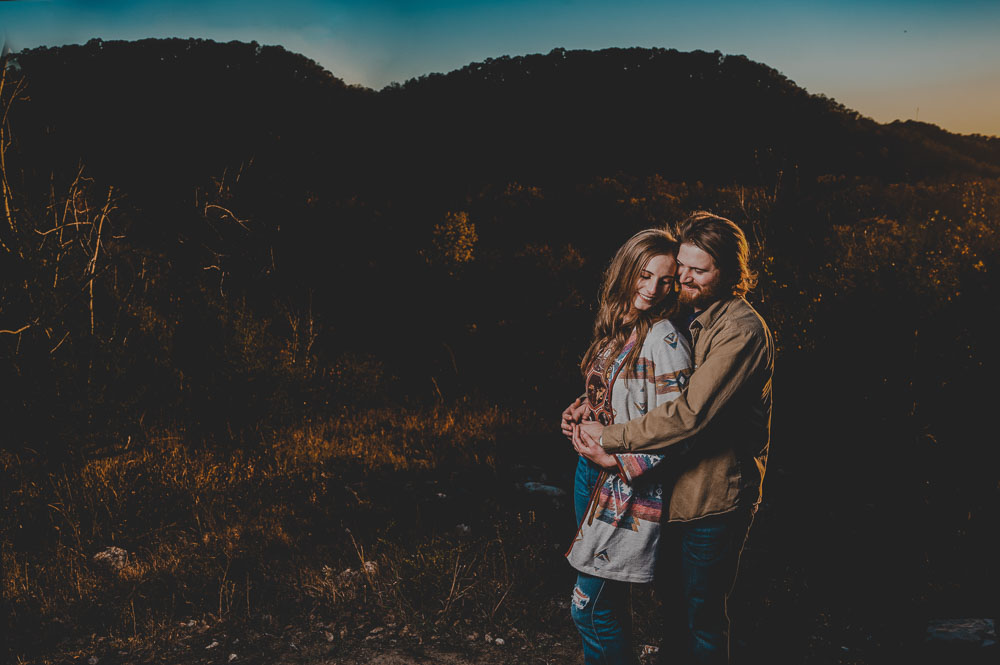 We went just a bit further up the trail where there were some pine trees on both sides. I had Morgan and Connor hold hands and walk and spin and then do a piggy back ride. We got some really cute interactions in those ones.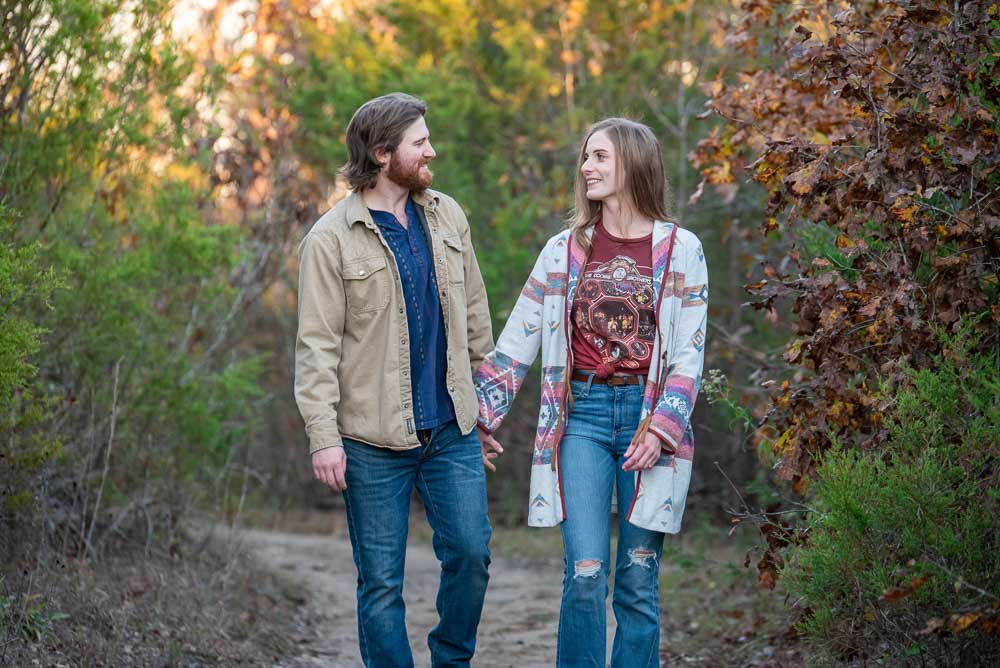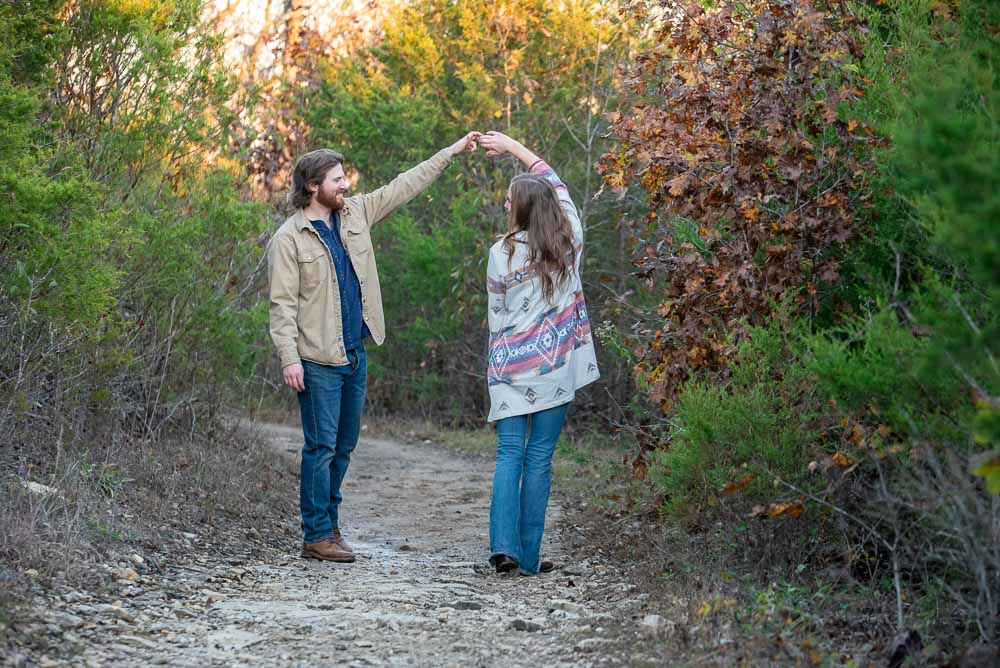 At that point, we had to start hiking back down. On the way, I found a fallen tree right that was smack in the middle of an opening in the woods. It was getting dark at this point, but we still snagged a few.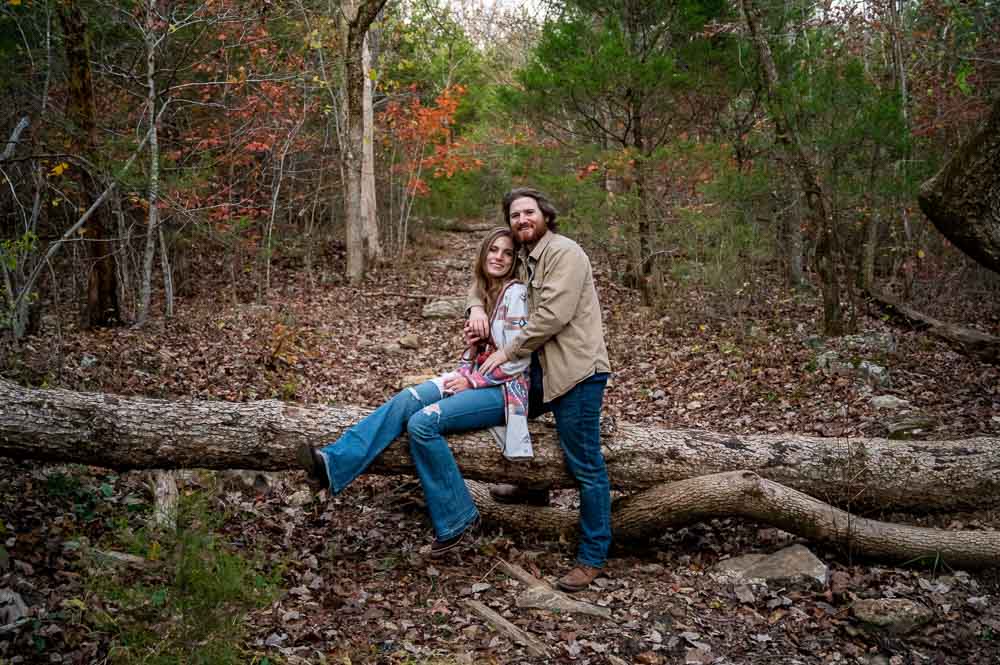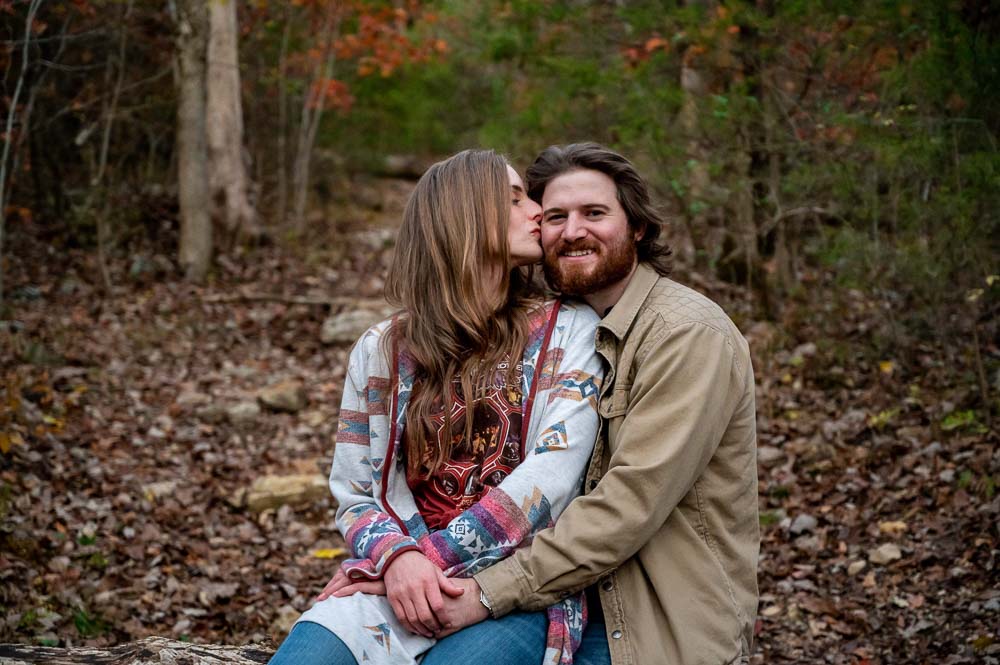 Springfield and Busiek State Park is only about 2 hours from Fayetteville, and I could see myself making that trip often. If there are other locations and views like I saw with Morgan and Connor, it would be well worth it!