Time to share another fun engagement session from my time in Kansas City. Like Courtney and Matt's session, Samantha and Trevor brought their pup along, so it was quite the adventure! I met up with them and we did engagement photos at Hartman Park in Lee's Summit.
Engagement Photos at Hartman Park
The day of their shoot, there was a little bit of rain, so we really weren't sure where we were going to go. We ended up going to Hartman Park because they knew that area. It was about 10-15 minutes outside of Kansas City, but it was an easy drive.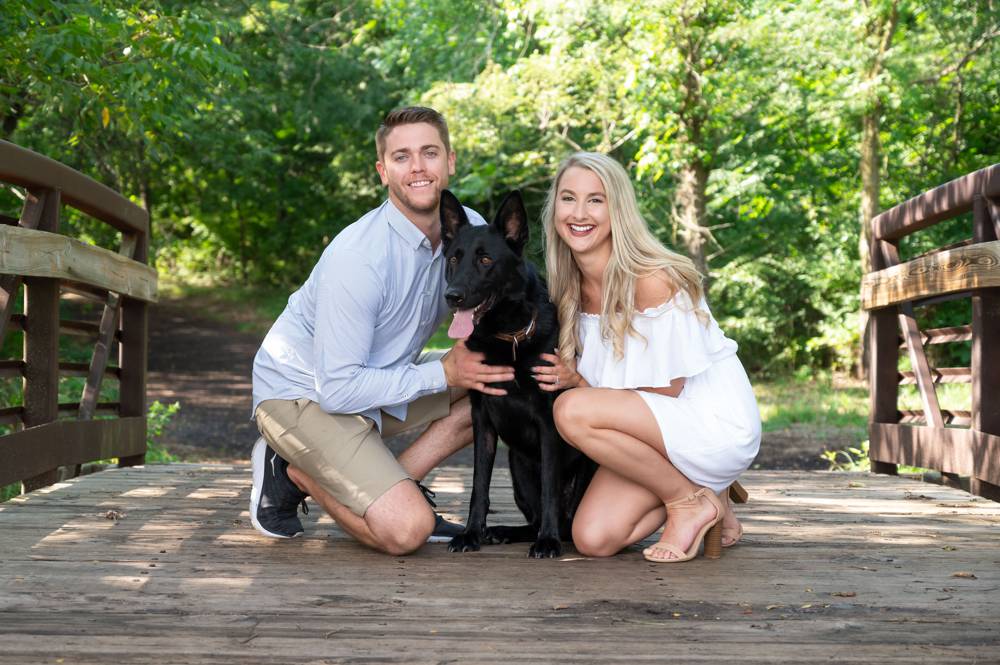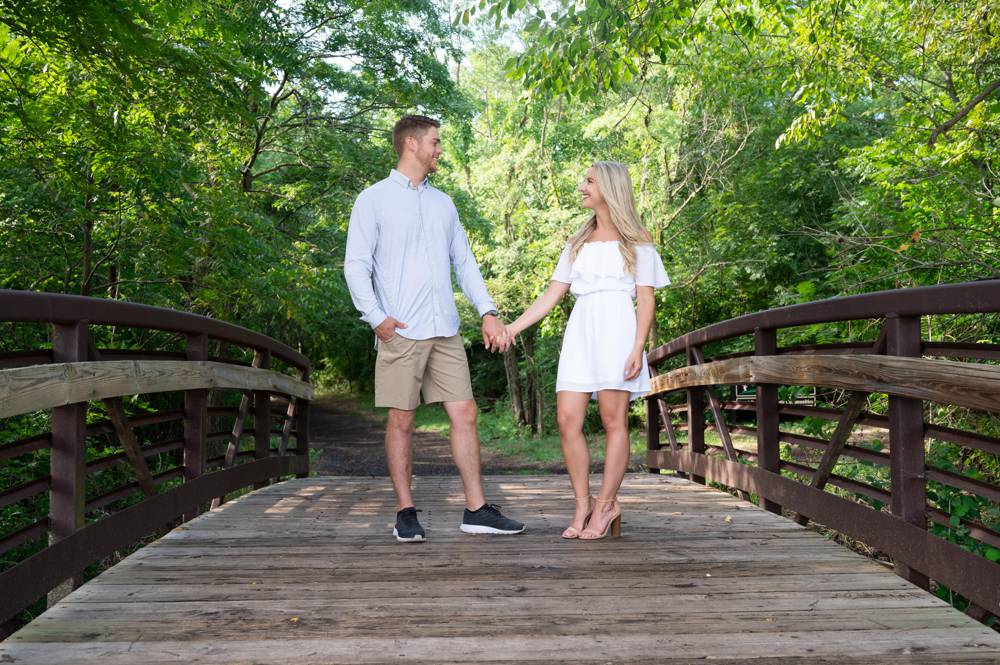 I'm really glad we ended up using this location. There were a lot of options, and we didn't even get to explore them all. We started down one trail and found this cool little bridge. From there, we just started walking and enjoying all the beautiful spots.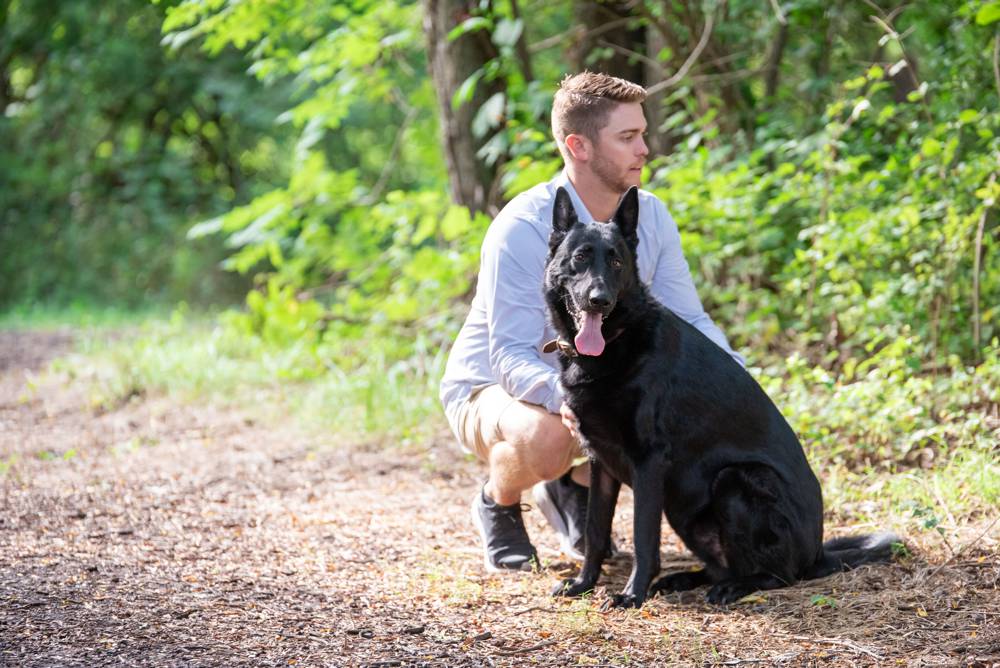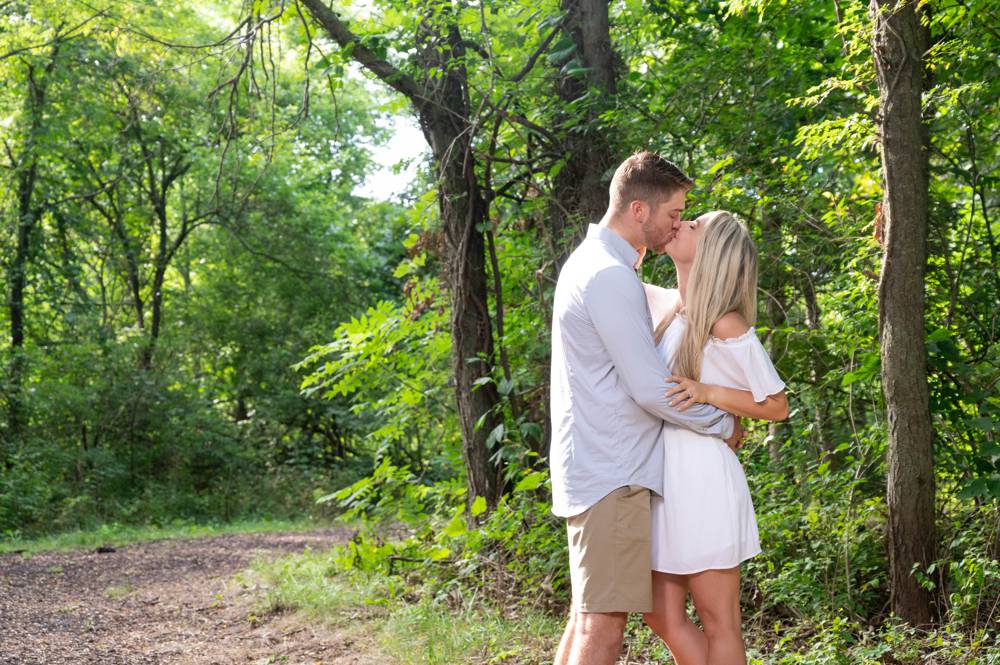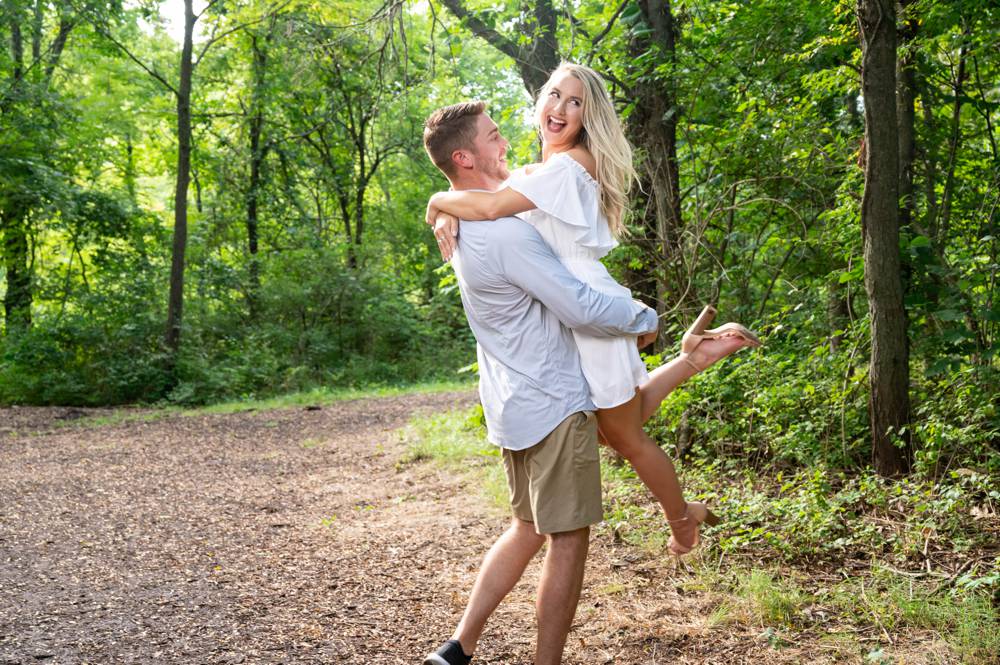 Things really got fun when we found the creek. We found a path to it, but it was down this slippery, muddy spot. This would be hard enough to do normally, but we had a dog and camera equipment to bring down with us. Luckily, we all survived.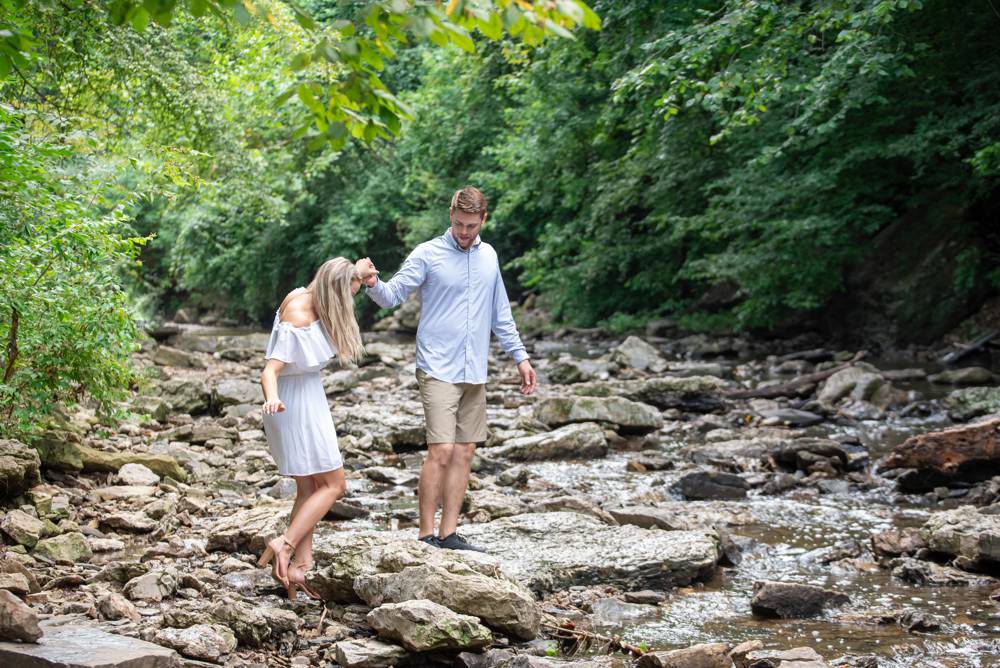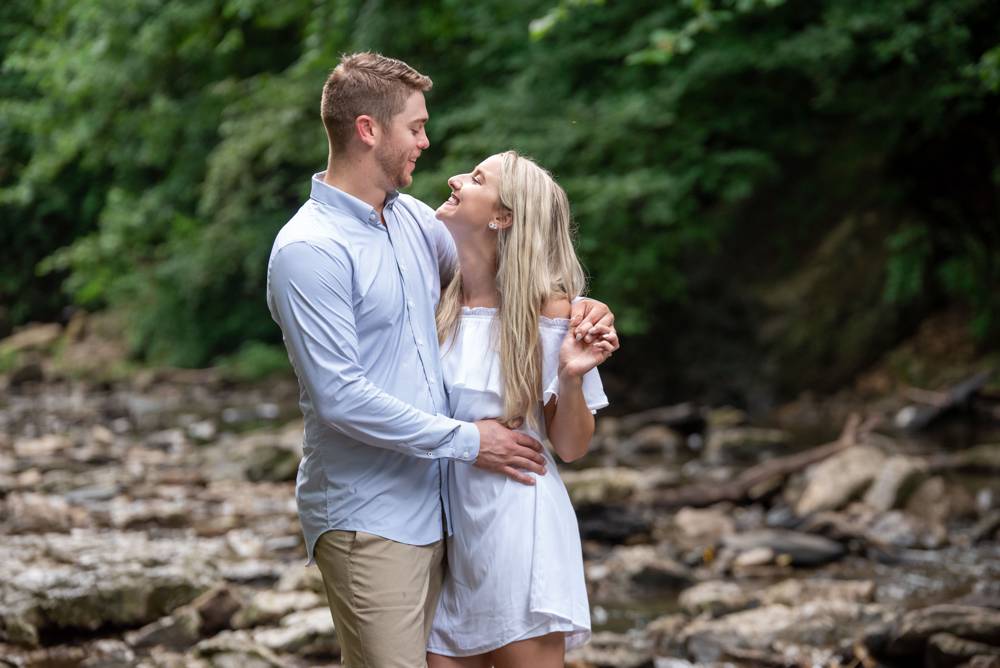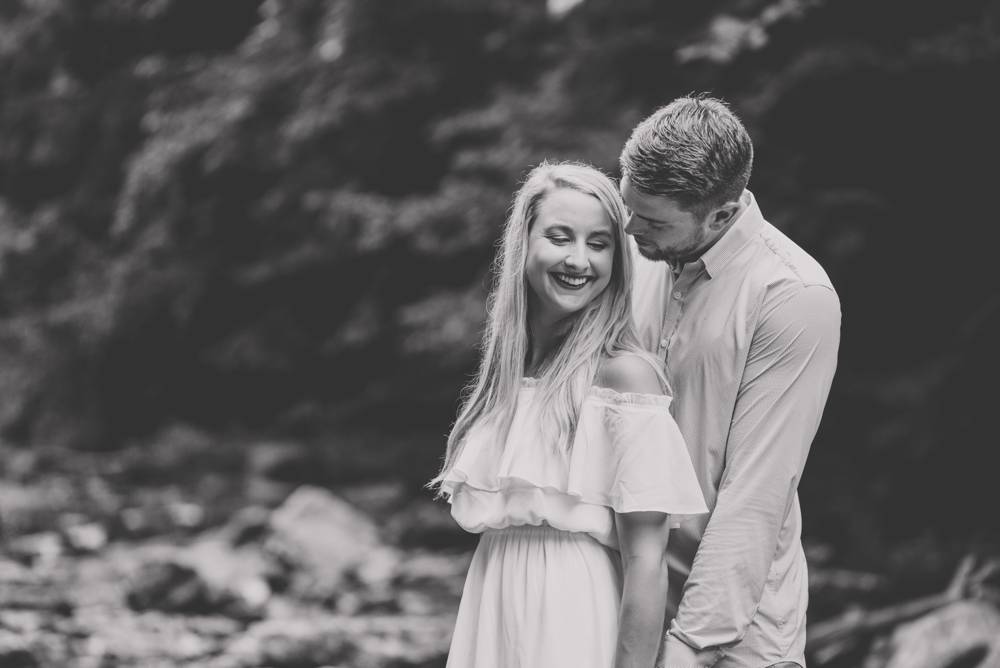 The spot was so worth it. The water wasn't too high, so they could go out on the rocks and the light was just flowing in. We did have to avoid some people in the background, but that wasn't a big deal.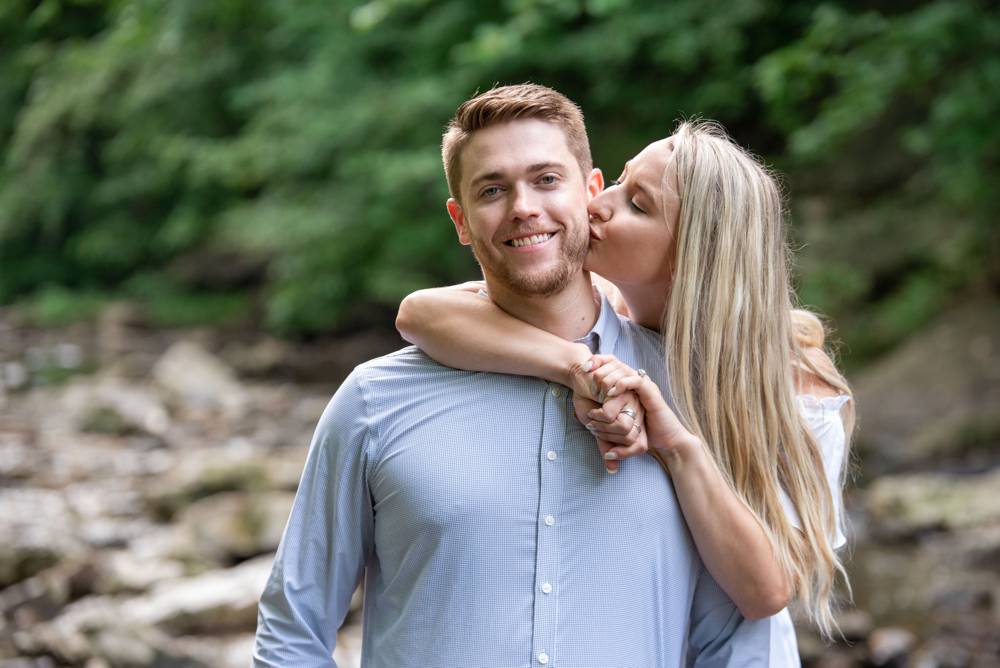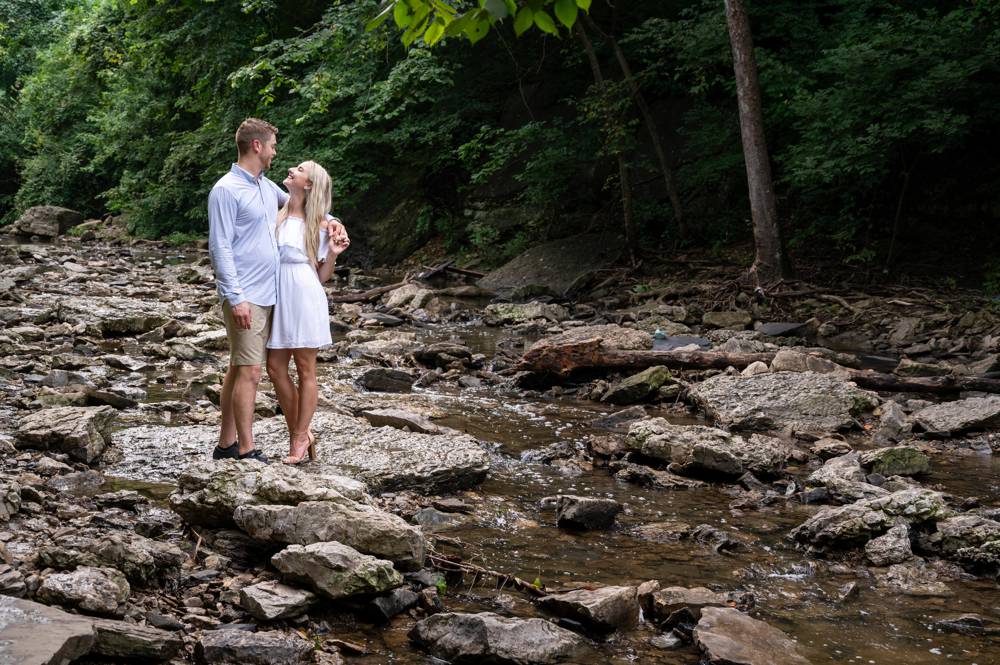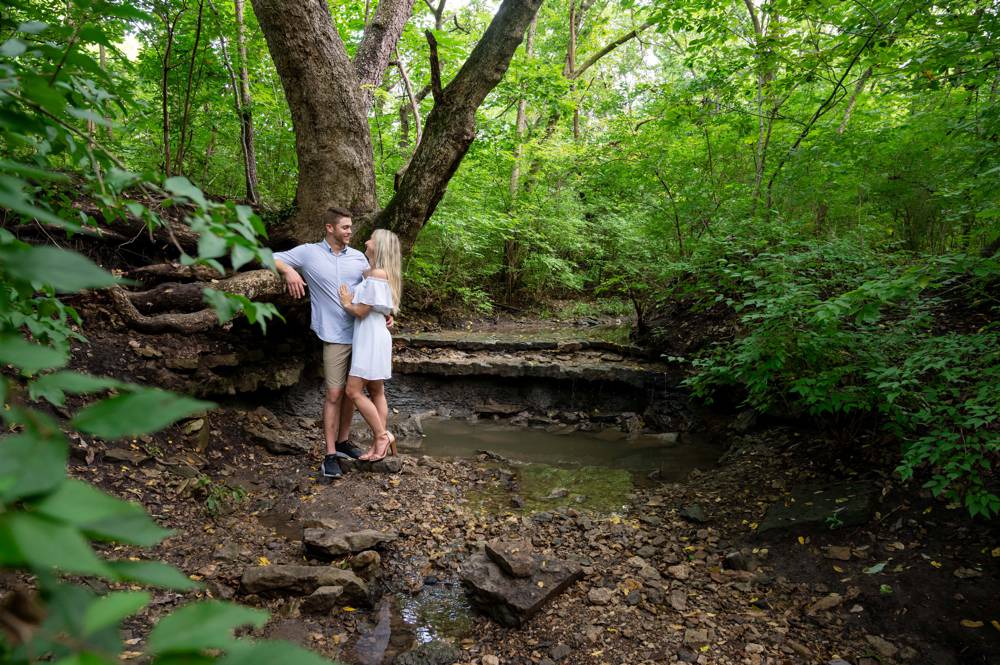 We carefully crawled back up the hill and continued on the path. I have no idea how far things went, but we walked for about two minutes. I found a spot with some high grass and I was able to crawl into it while they stayed on the path.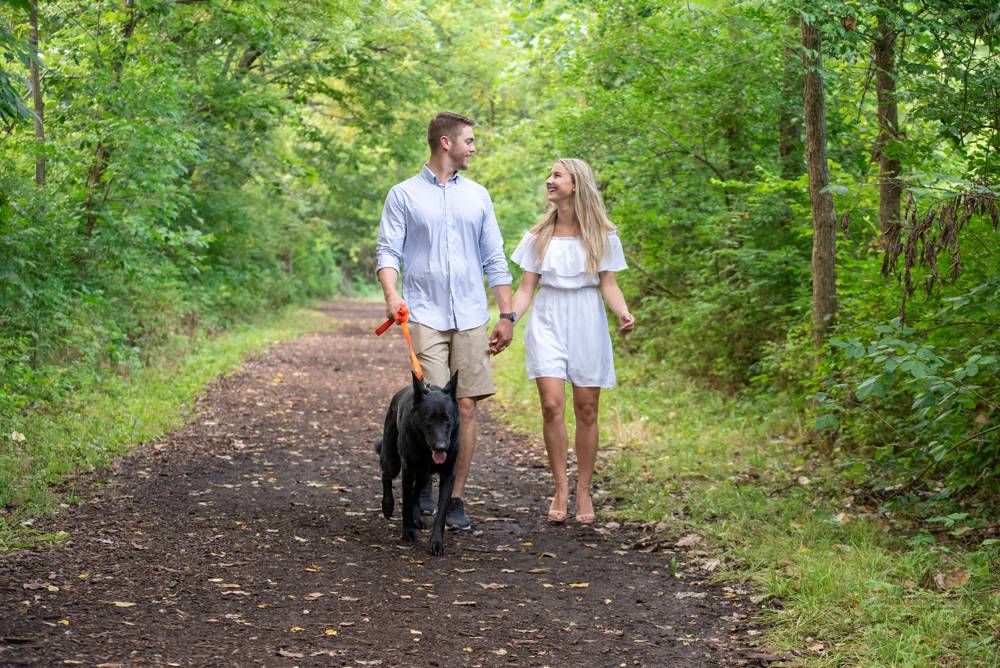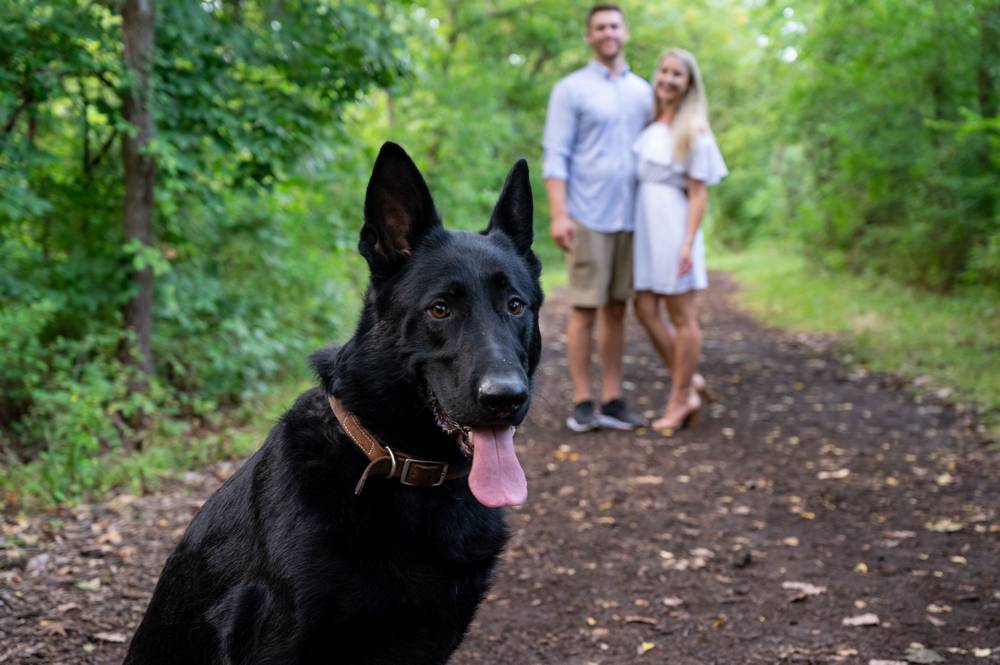 I really enjoyed my time with Samantha and Trevor and of course, Winston. Winston was so easy to deal with. I don't think he barked or misbehaved in any way the whole time. Trevor's got quite the personality. He's got this quiet, subtle humor that some people might not notice. Samantha is all smiles and just glows with happiness.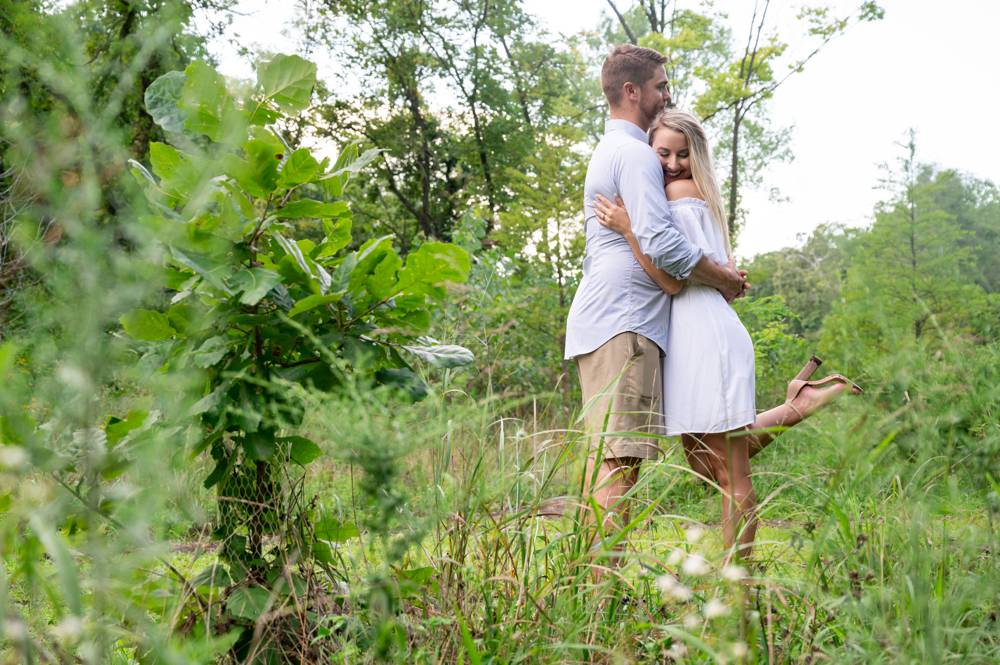 Kansas City was my main spot for photos, but it was nice to find a city near it that also had great options. I was only in Kansas City for 4 days, so I didn't get to explore everything out there. Hartman Park was a beautiful find, and I can't wait to come back and explore some more!