For most people, 2020 has been the year to hang out at home. Strangely enough, I think I've traveled more this year than any other year before. I traveled to Kansas City , St. Louis, Springfield, and also Oklahoma. I'm not sure on the total hours of driving but it's up there. My trip to Oklahoma to photograph Bailee had been planned for awhile, but her busy school schedule and other things made us wait. Finally, I got to travel to her home town of
Engagement Photos at Sulphur, Oklahoma
If I hadn't met Bailee, I really doubt I would have ever visited Sulphur, Oklahoma. It's a very cool little city, but I don't think I would have had any reason to come there. They do have this spot where sulphur water comes up, and apparently people travel just to get the water. Supposedly, it helps heal people, but I couldn't stand the smell.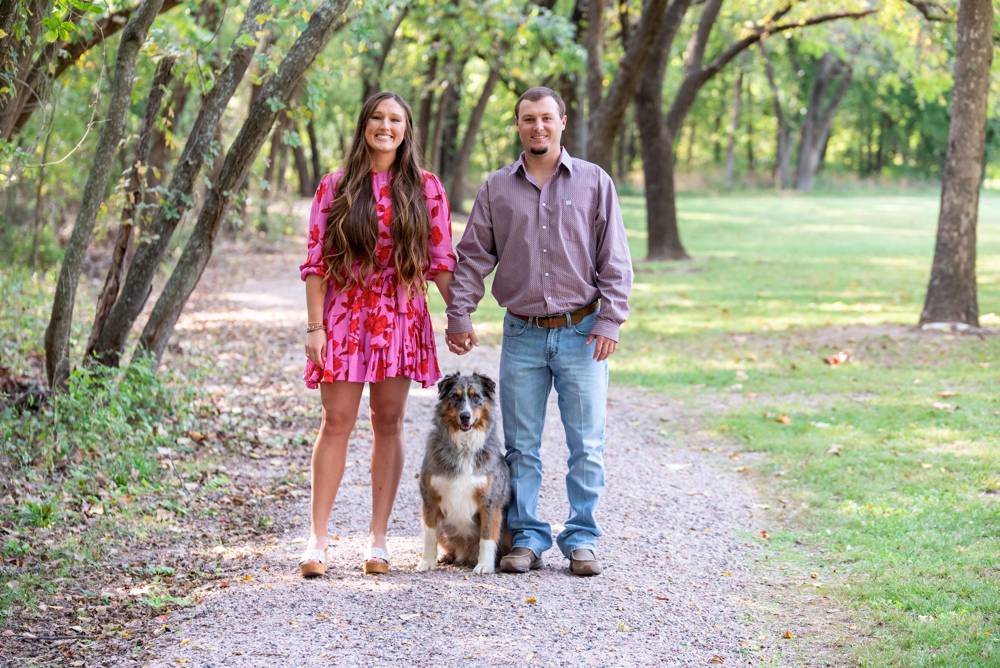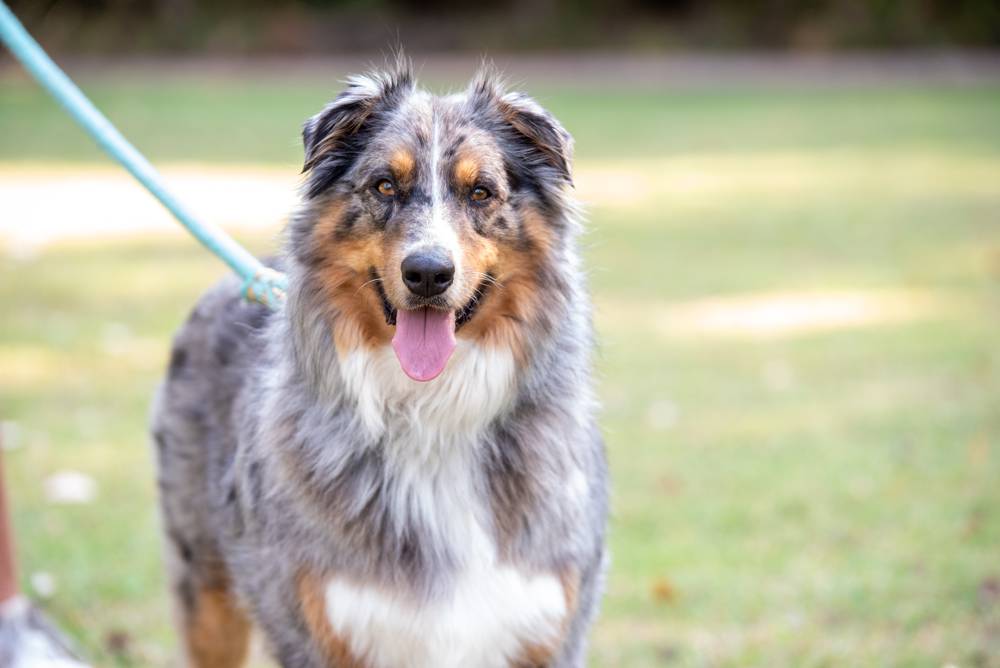 I always love learning about people. Bailee and Brayden were both college athletes, so I had plenty of sports related questions to ask. Bailee is also finishing up law school and Brayden is a coach and working on sports administration. I've said it before, but I always love working with people that are out there helping others. Such good people.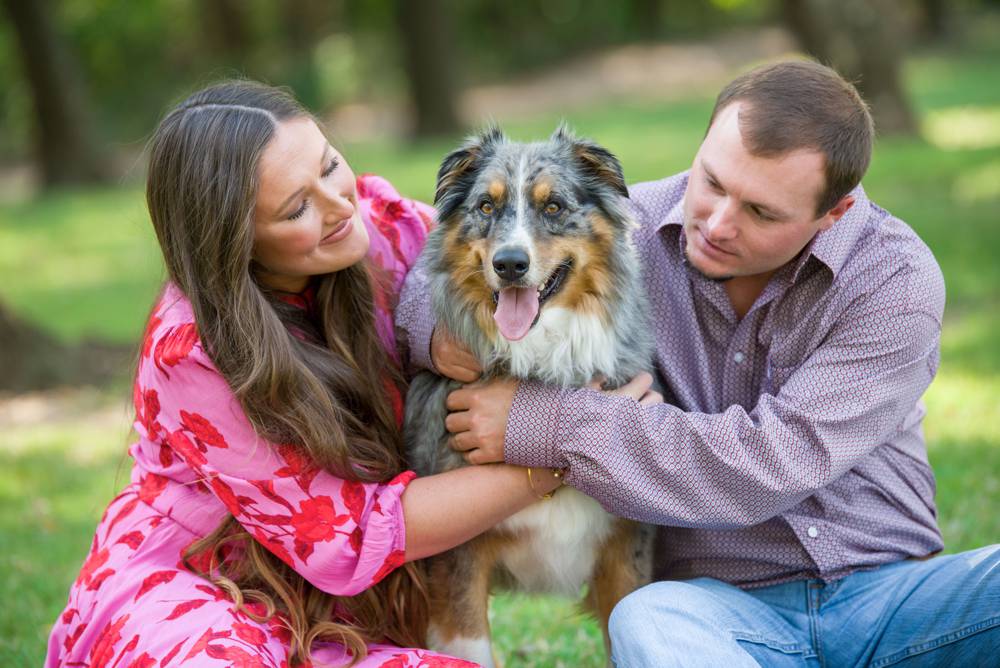 Sulphur is where Bailee grew up, so she knew the area really well and had all types of ideas for the engagement session. We started in the same field where I finished with Meagan and David, because Bailee had happened to park right where we were shooting. The field had a lot of space and options. We walked on a trail, sat in the grass, did some twirls, and all types of things. Honestly, we could have probably stayed right there for the whole session.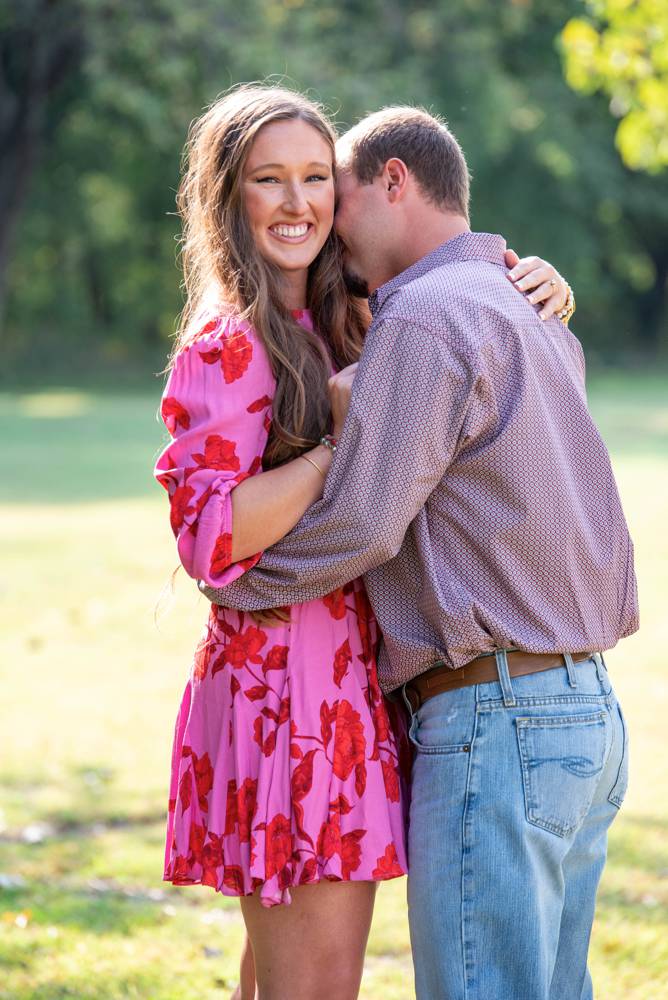 Our next stop was this cool bridge. It had big rocks and reminded me of a castle. We couldn't get to the water below because there was no place to stand, but that was ok.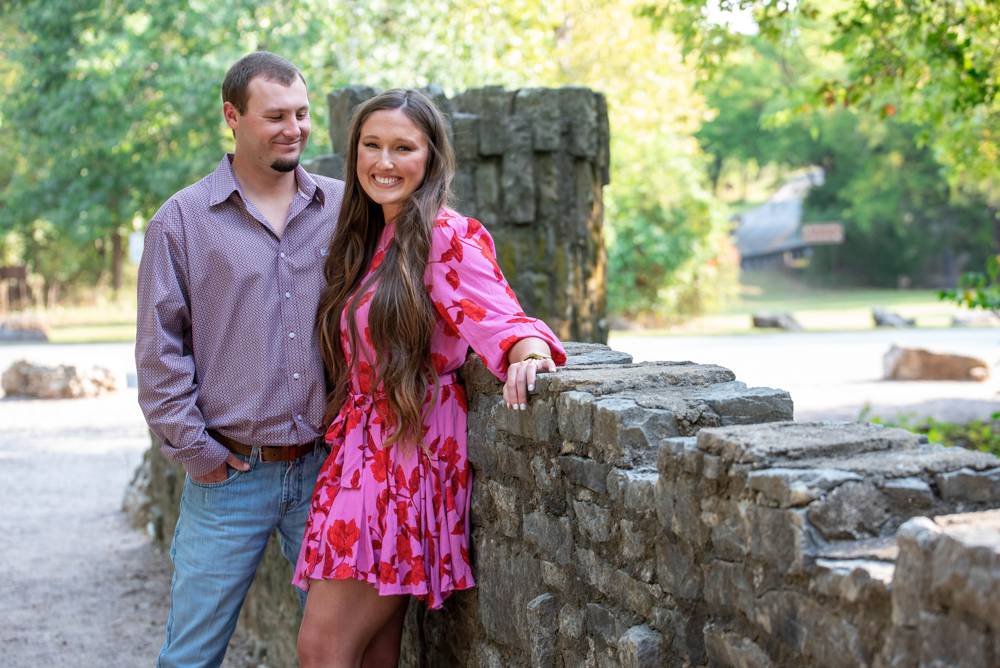 For another shot, I had Bailee and Brayden sitting on some rocks right by a creek. When I had them kiss, Bailee's mom decided to yell out something at them. It was something a long the lines of "Give him some tongue." They instantly started laughing, and so did I.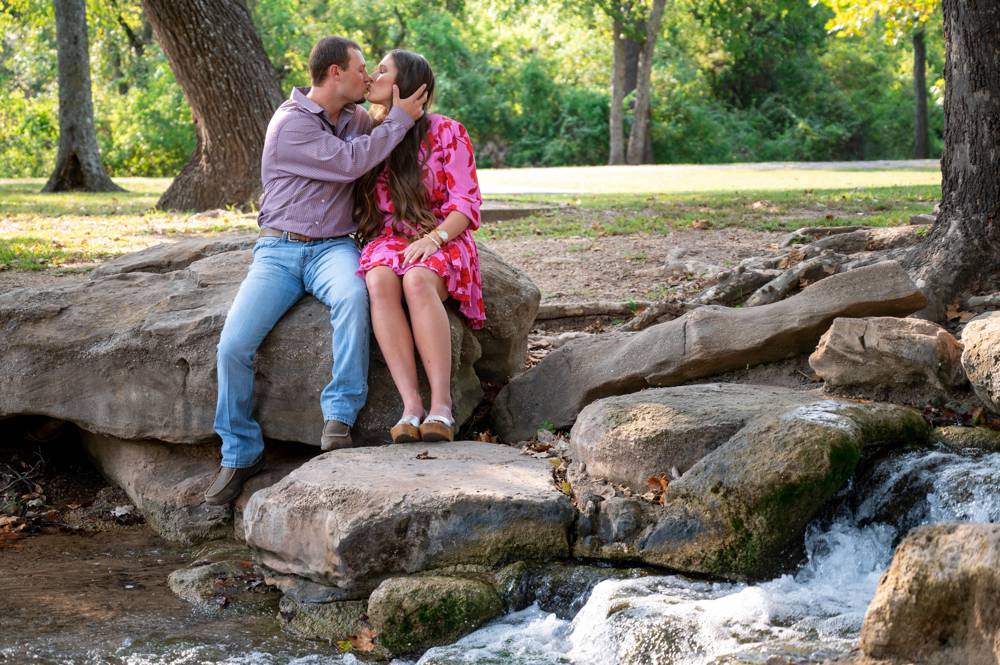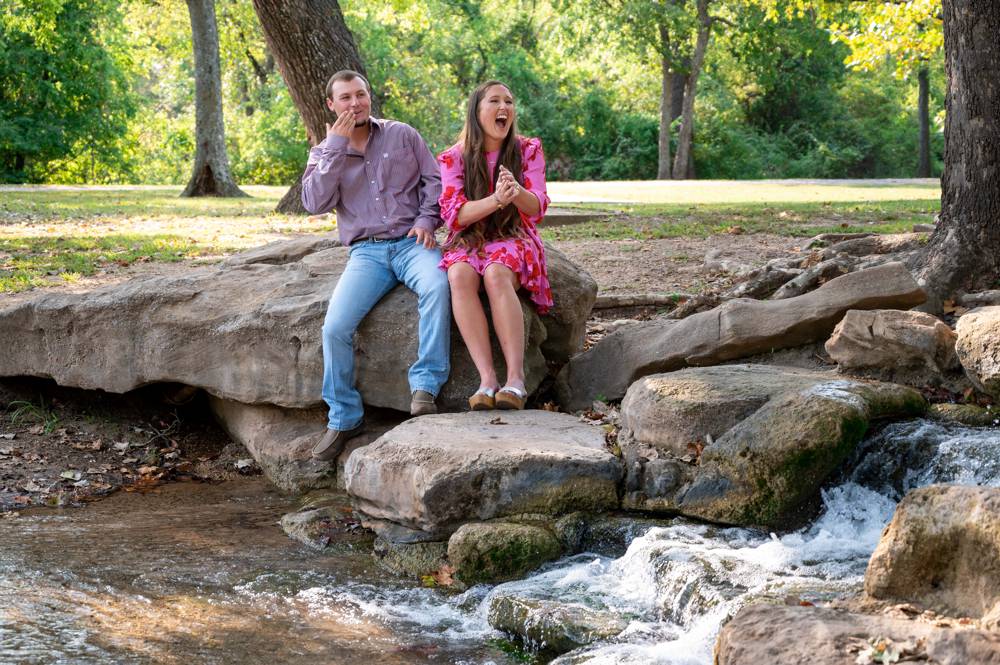 Bailee's mom was a hoot to have around the whole time. She just has one of those big personalities, and she had plenty of funny things to say to keep us all entertained.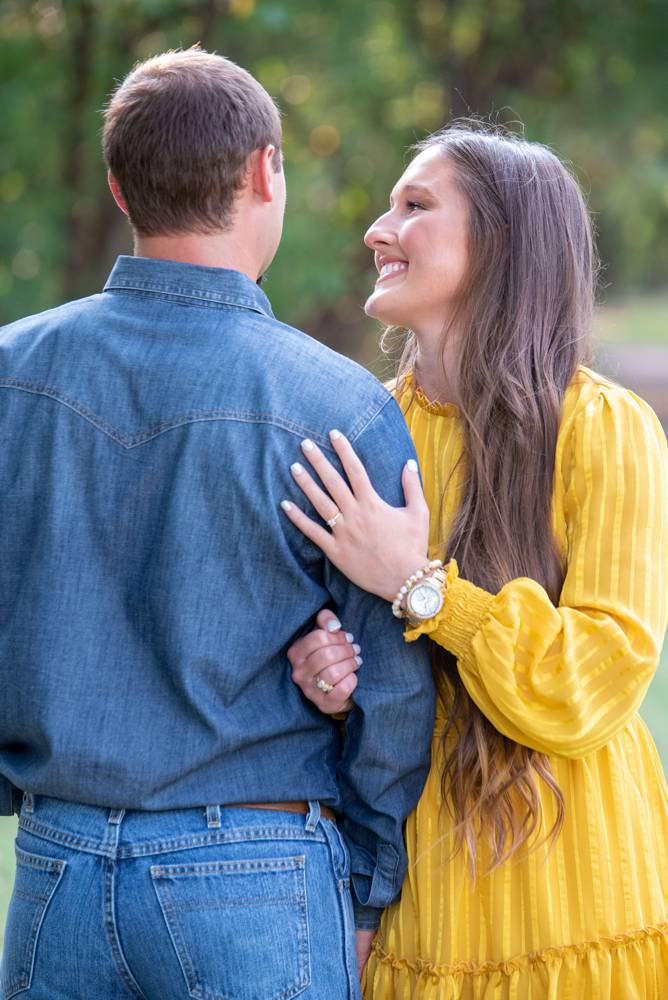 They switched outfits, and I loved it! Bailee put on this bright yellow dress, and it was amazing. We ended the shoot with this gray wall, and it made the color pop even more!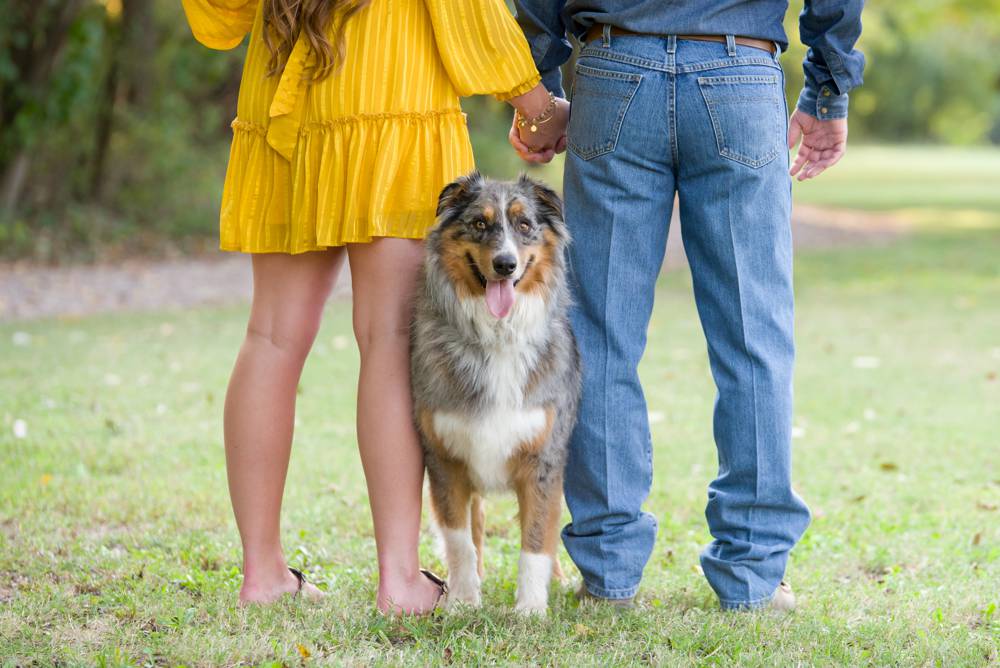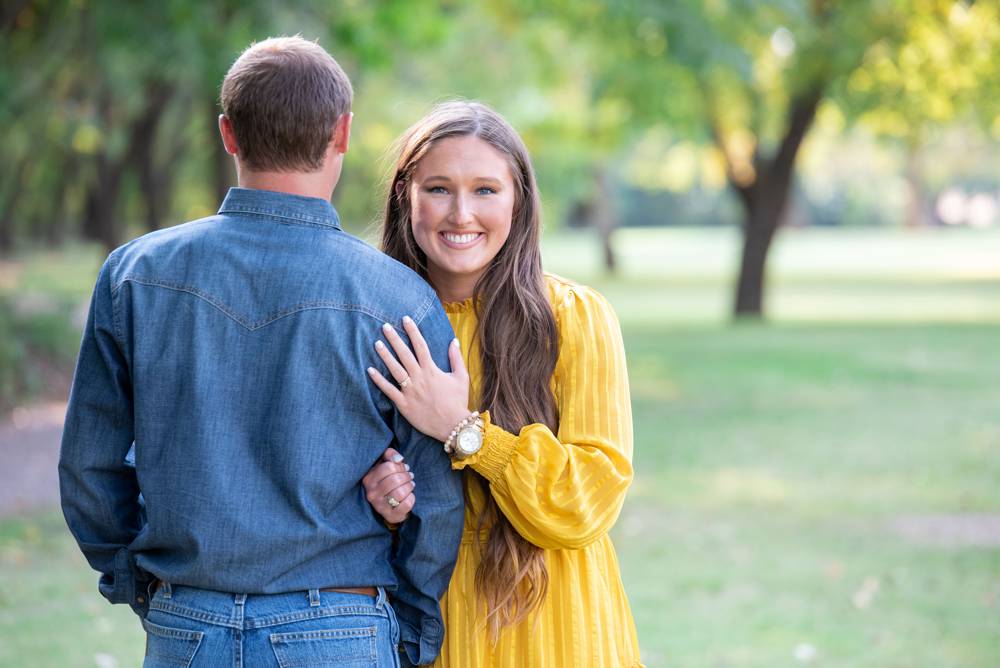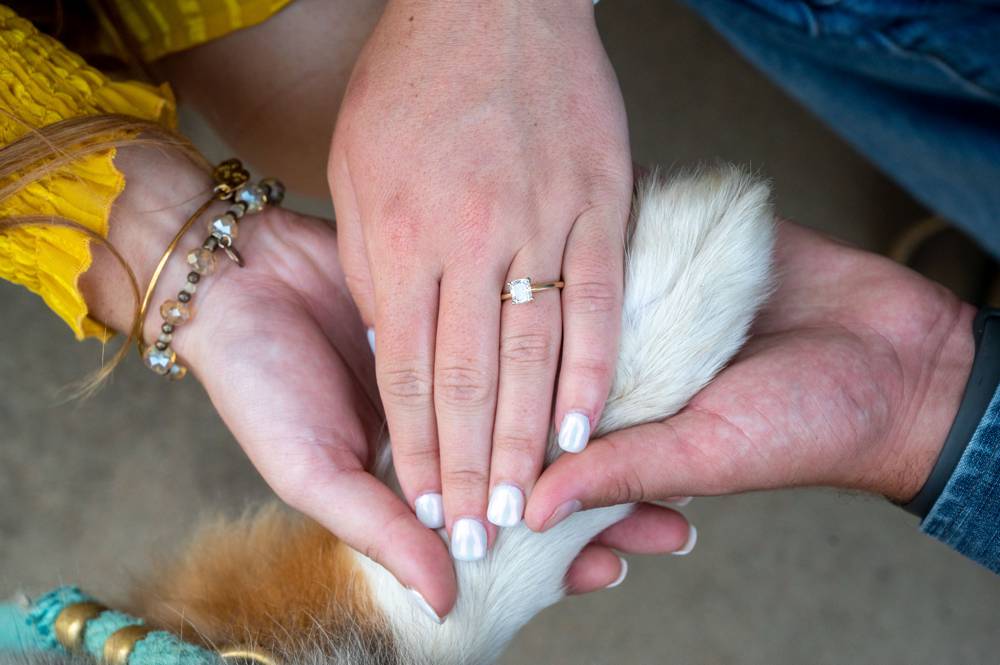 I can't forget their pup, Reno. He was a bit hesitant about interacting with me, but he did great in the photos. He interacted with them and looked at the camera. It was easy.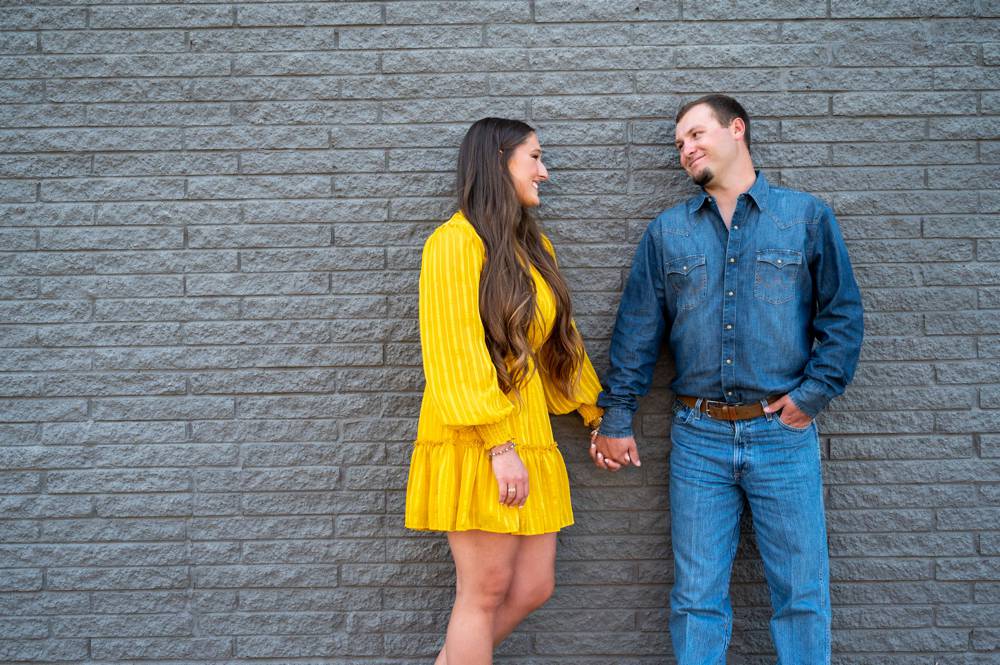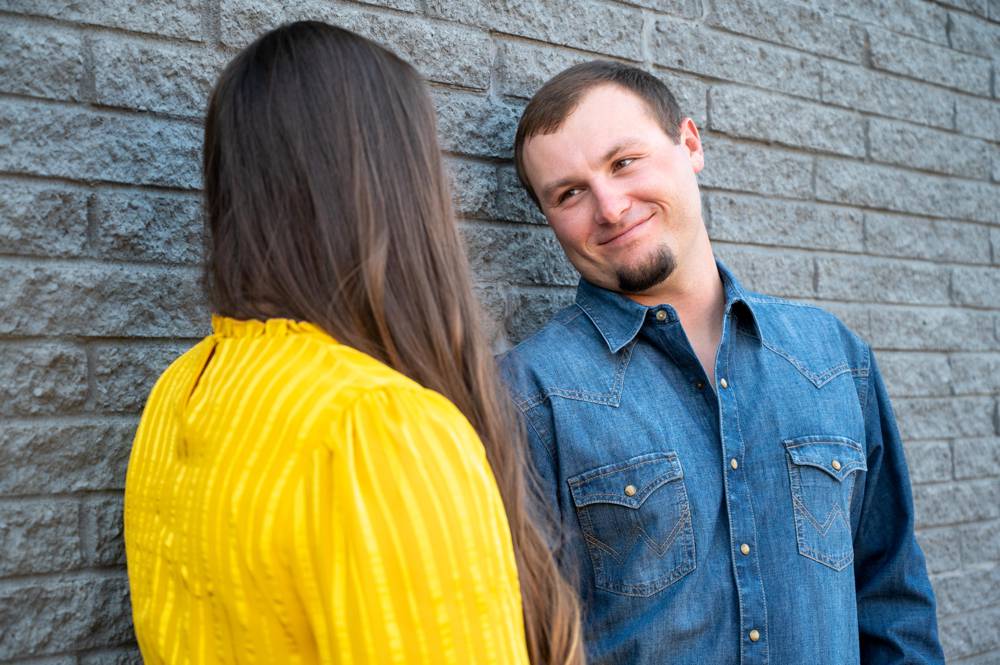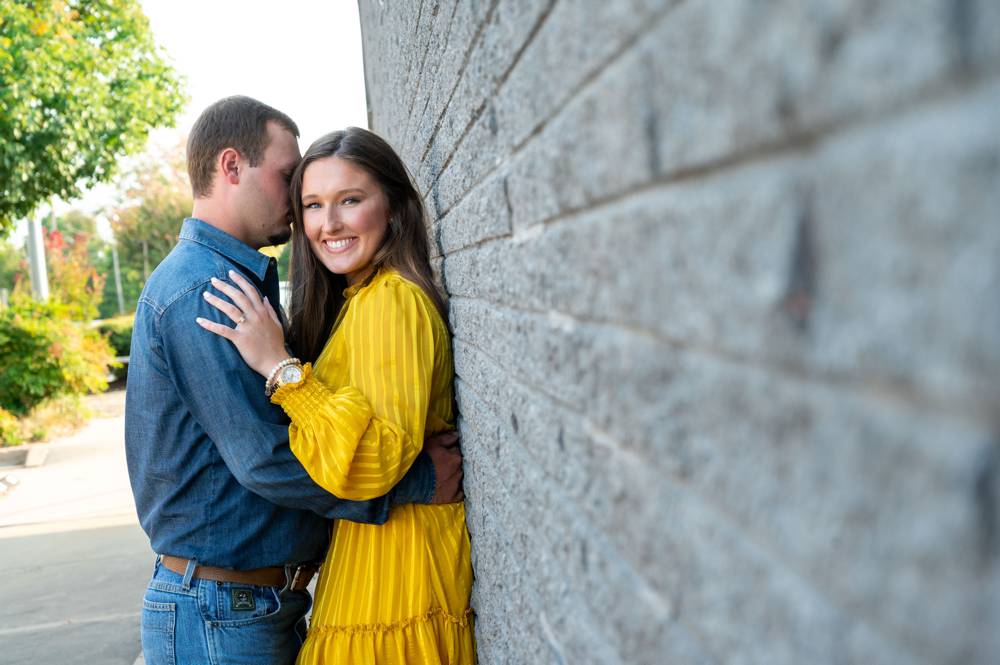 I've got more traveling ahead in the future with several weddings in Kansas City next year and I'm down for it. Traveling means I get to see new places and meet even more great people like Bailee and Brayden! Make sure to check out the other shoot I did in town with Meagan and David!