I'm all about having fun, but if you'd looked at my website at all, you probably already knew that. I love, love, love it when I find couples that are upbeat, interesting, clever, or funny. It just makes my job so much easier. Keilya and William are all of that and a bag of chips! I'm a little late (almost a year), but here are their Engagement Photos on the University of Arkansas Campus.
The University of Arkansas campus is one of my favorite places to do engagement photos. You've got all the buildings that are unique and then of course there is Old Main and the lawn. Recently, I've used it for Katie and Ben, Anh and Teng, and Linda and Bryce.
Engagement Photos on the University of Arkansas Campus
Keilya and William were nice enough to drive all the way from St. Louis for this engagement session, so that should tell you a lot about them already. They are such giving and caring people. Both Keilya and William work to make other lives better in forms of social reform. There's a lot of bad things going on in the world so it's awesome to have people out there trying to make a change.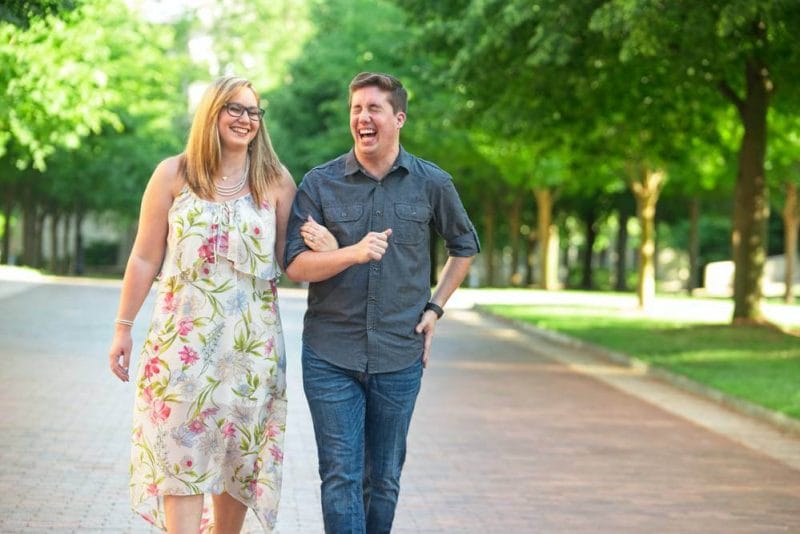 Their personalities are also 100% wonderful. William is always smiling and happy while Keilya has a very creative sense of humor. We've been emailing back and forth for months, and she always had a clever quote or line at the end of her emails. Sometimes I want to email her just to see what she will come up with.
Another big plus is their love of boardgames, which says a lot about them. They like playing and having a good time with family and friends. A big part of their life is just getting together with people. They also introduced me to their favorite game Legendary, which I've been playing. Recently, I bought a game called Dice Throne that I hope we get to play next time they are in town.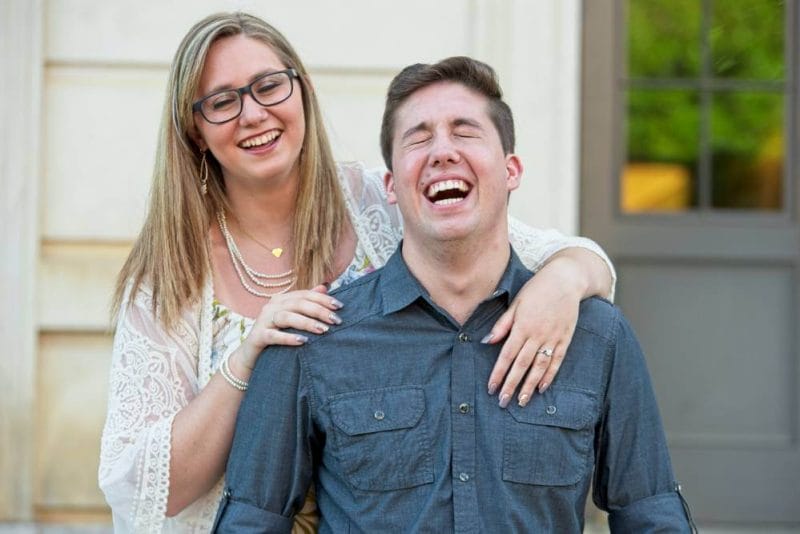 It's been so enjoyable getting to know them, and our time doing engagement photos at the University of Arkansas was a blast like I expected. It was super laid back and fun, and we just walked around talking and laughing.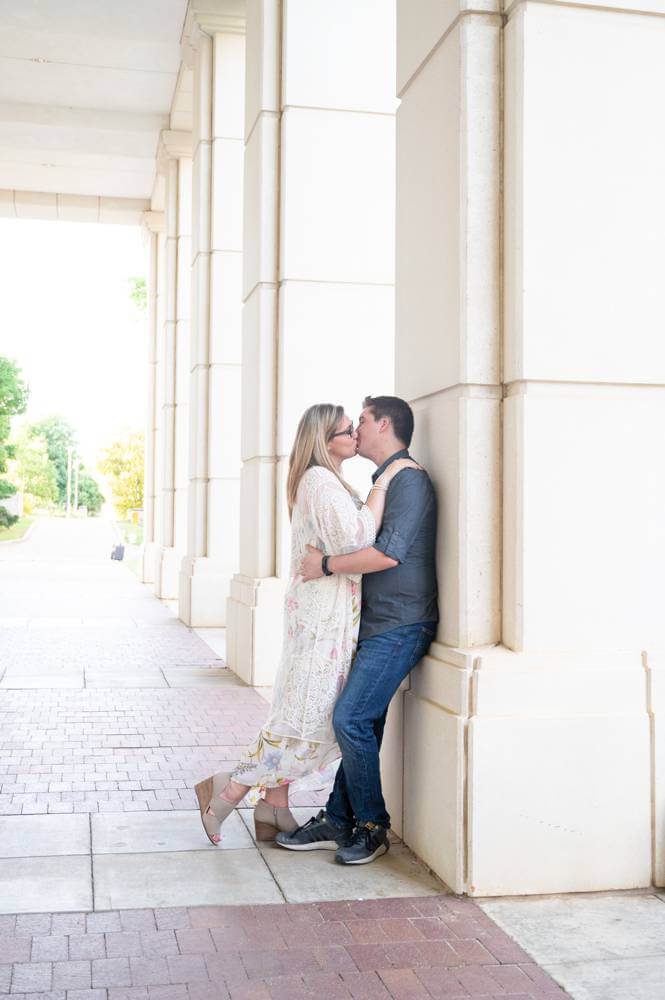 It's crazy to think, but we only have about 5 months until their wedding. Time sure does fly! I can't wait to hang out with them more and see what kind of goofy and fun things they have planned for their big da