Christmas is over, but that doesn't mean we can't still celebrate and show off some fun things we did lately. A few weeks ago, I got together with Emma and Josh on the Fayetteville Square and did some engagement photos with Christmas lights.
Engagement Photos with Christmas Lights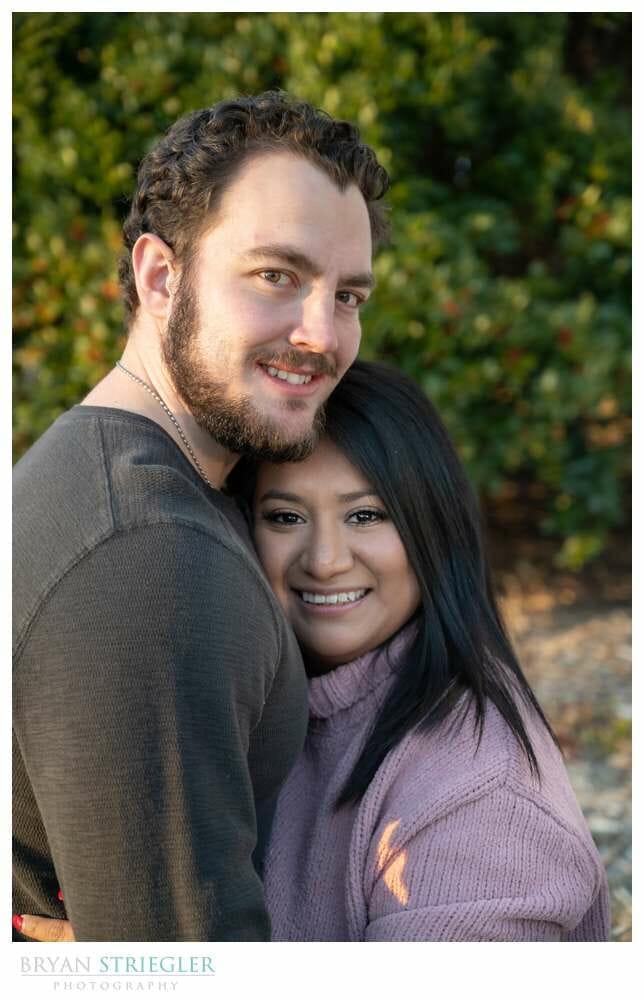 If you haven't been to the Fayetteville Square around Christmas time, you are missing out. They deck the place out with Christmas lights and there are all types of fun activities. They usually have food trucks, animal rides, and even Santa Claus!
Emma and Josh are just a blast! I think they both were a little nervous about the whole engagement shoot, but once we got started, they seemed to have fun. Emma has a wonderful and contagious laugh, and Josh knows how to get it out of her.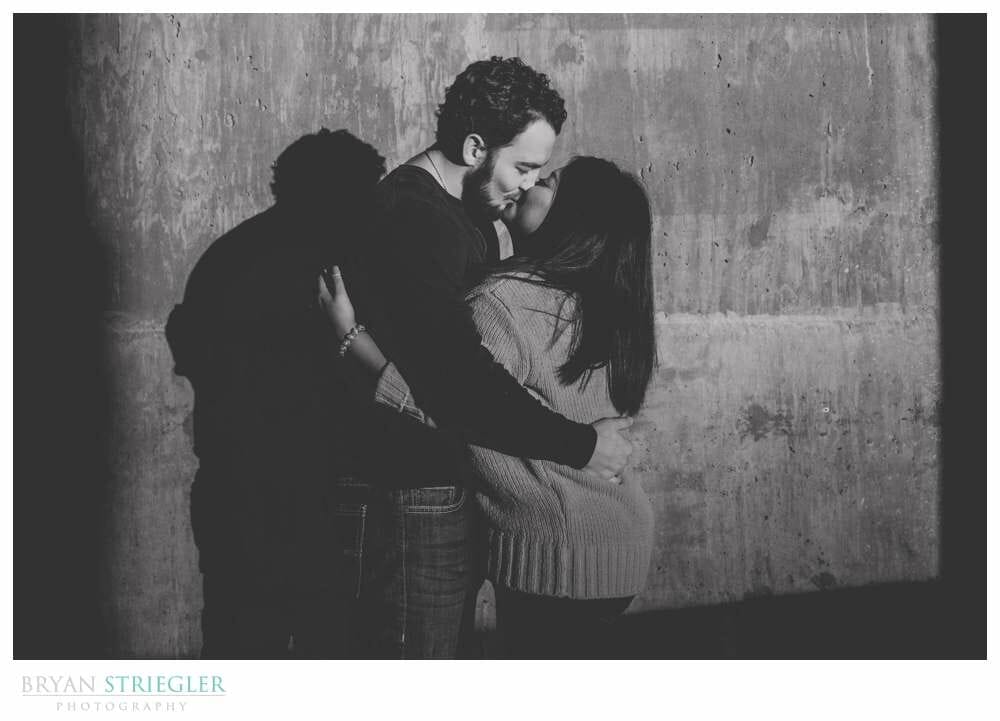 This was a tricky lighting situation. The first issue was the whole timing of it. I wanted to do some natural light photos and then I wanted it to be dark, so we could do something with the Christmas lights. I had to make sure I got there in time to do both. I think we were pretty close to the right time.
We had to move pretty quickly to get any natural light photos, but we still got some good shots. We did some on a stairway, but the ones I really liked were on the top of the parking garage. I did a composite for one where basically I aimed a light at Josh, took a photo, and then aimed the light at her. The other shot required me to get on the ground, but I got a cool reflection of them in a puddle.
After that, it was all about the lights. We went to three different spots to get something different. The biggest issue we had to deal with was the crowds and the lighting. There were people walking in front of and behind us, so I just had to time things or edit them out later. It was also a struggle to get the lighting perfect. I wanted the Christmas lights to show up, but I also had to put enough light on the front of them to see them.
Well, all the lights are down now, and we are past Christmas and headed toward Valentine's Day. Still, I really love looking back at these engagement photos with Christmas lights. I haven't really done a ton of photos with them, so I think next year, I'll do a lot more.