As far back as I can remember, I've always loved dogs. There were only a few times in my life where I didn't have a dog, so they have been a big part of who I am. I'm the type of guy that sees a dog, gets excited, and runs over to pet it. Not all people might love dogs as much as me, but for those that do, I suggest doing engagement pictures with dogs.
Engagement Pictures with Dogs
Why should you include your dogs in your engagement session?
Let's first look at why you would want to bring along a dog to an engagement session. Engagement sessions are a time to show off your relationship and who you are as a couple. As I mentioned, for most people, dogs are extremely special; they are part of the family. Wouldn't you want to include them in your engagement photos?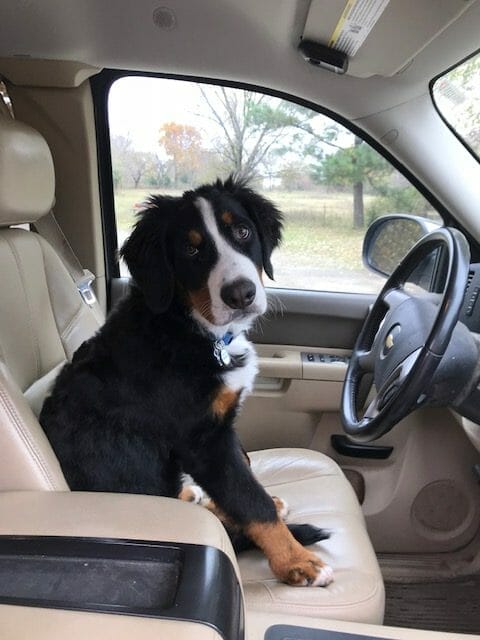 Most engagement sessions are pretty similar. There might be a different background, and we will do different poses and what not, but besides that, they are all the same. If you really want something different, bring your dogs along. I promise you they will make your photos stick out.
Problems with Having You Dog in your Photos
As we all know, not all dogs are the same. Some dogs are calm and well-behaved while others are furry fireballs! You can use all types of dogs during your engagement session, but you need to be prepared. The calm dogs will be easier to deal with, but the hyped up dog might be really difficult.
There are a few things you can do to help things go smoothly. One, bring someone to help with the dog. They can hold the leash and make sure the dog doesn't drag you around. Two, bring something to get the dogs attention. A squeaker or toy will get the dogs attention long enough for me to fire off 5-10 photos. Three, if you're dealing with that hyper dog, try to take him or her for a long run or walk. This way, he or she will be tired during the session.
I also think it's important to have the right expectations. Dogs aren't the easiest subjects, just like little kids. You might be able to do a few poses and get a few good photos, but don't expect a lot. With the crazy, energetic dog, you might not be able to get a seated group photo. You might have to settle for some kind of action shot. Maybe you could both run with the dog or play catch.
More Help with Your Dog during Your Engagement Session
I hope you decide to bring your dog along on your engagement shoot. It makes me so happy to meet and play with new dogs. It's one of my favorite things. If you're needing more help with your engagement pictures with dogs, feel free to reach out to me or if you're considering having pets at your wedding, check out this post. Have a dogtastic day!