I love sports. I love watching them and I love playing them. I guess it makes sense then that I've had a lot of athletic couples over the years, but this was a first for me. I don't think I've ever had a couple where both the boy and girl were college athletes. For such a unique situation, we decided to go for a unique location as well. We shot Madison and Will's engagement session at a pumpkin patch, and it was so much fun!
Engagement Session at a Pumpkin Patch
I've been to several different pumpkin patches throughout the years, and they all are different. Some have a lot of things for kids, others have giant fields of pumpkins, and a few really are farms. We went out to the Ozark Corn Maze, and it had some great options. It has this giant corn maze, hence the name, a tractor, an old truck, piles of pumpkins, a corn cannon, and some other things to play on.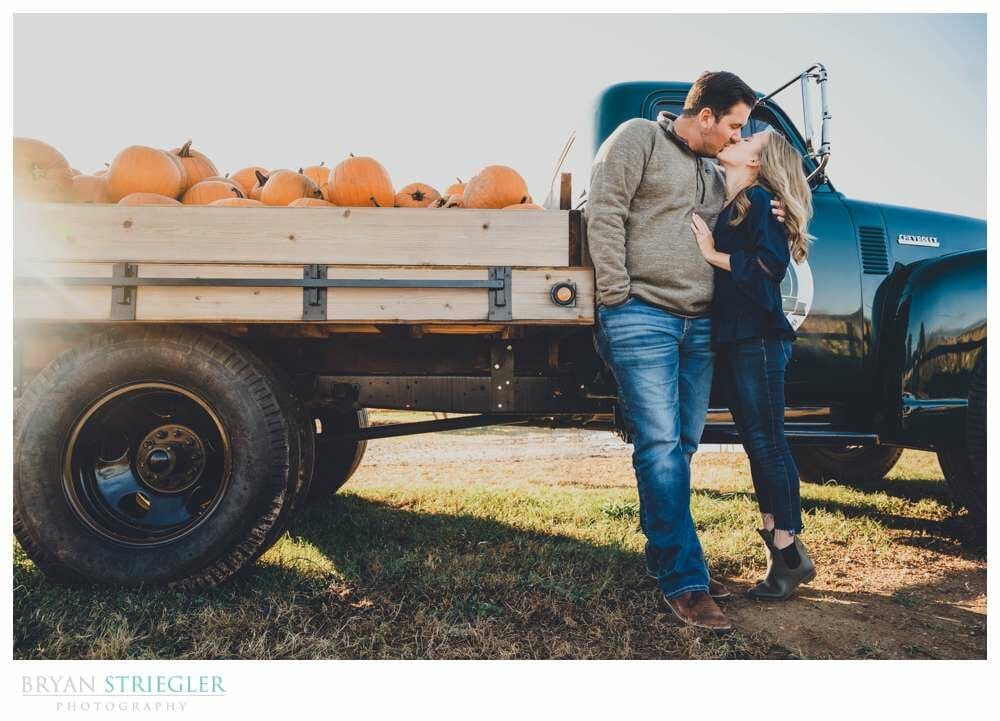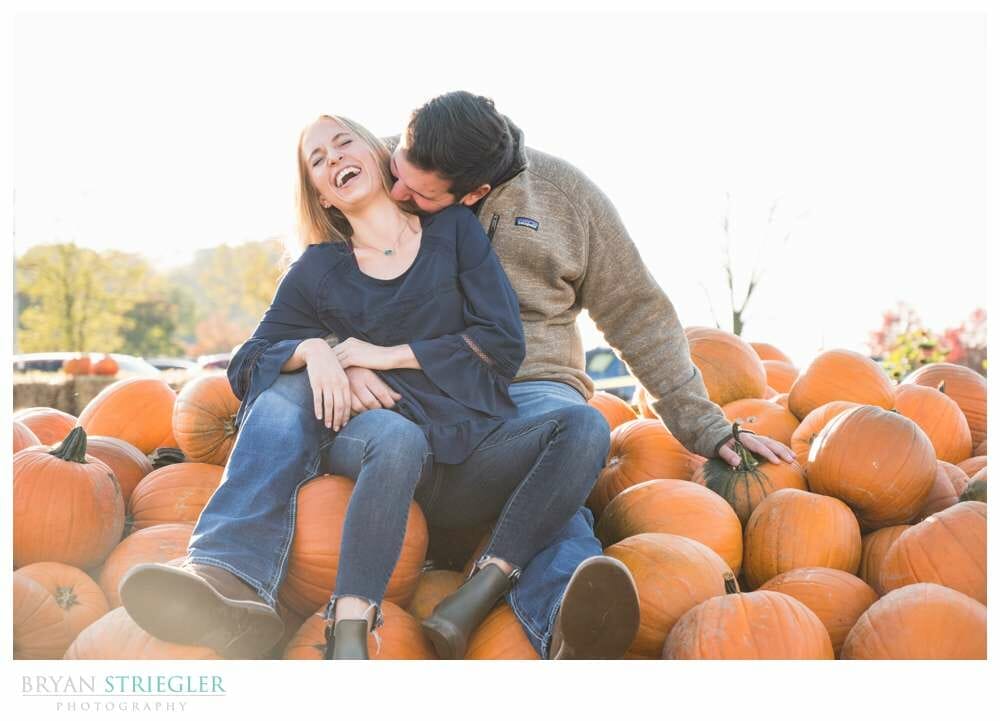 It was so nice getting to meet and hang out with Madison and Will. Madison and Will were both at UCA playing sports. Madison ran and Will played baseball. Besides being super talented, they also are great together. They interacted so naturally, it made my job super easy.
For the photos, we tried to hit as many spots as we could, but we used the corn maze the most. We went inside of it and then shot out in front. I've always loved the look of high grass, so corn is basically the same thing! The sun was coming through and that added to the beauty of it all.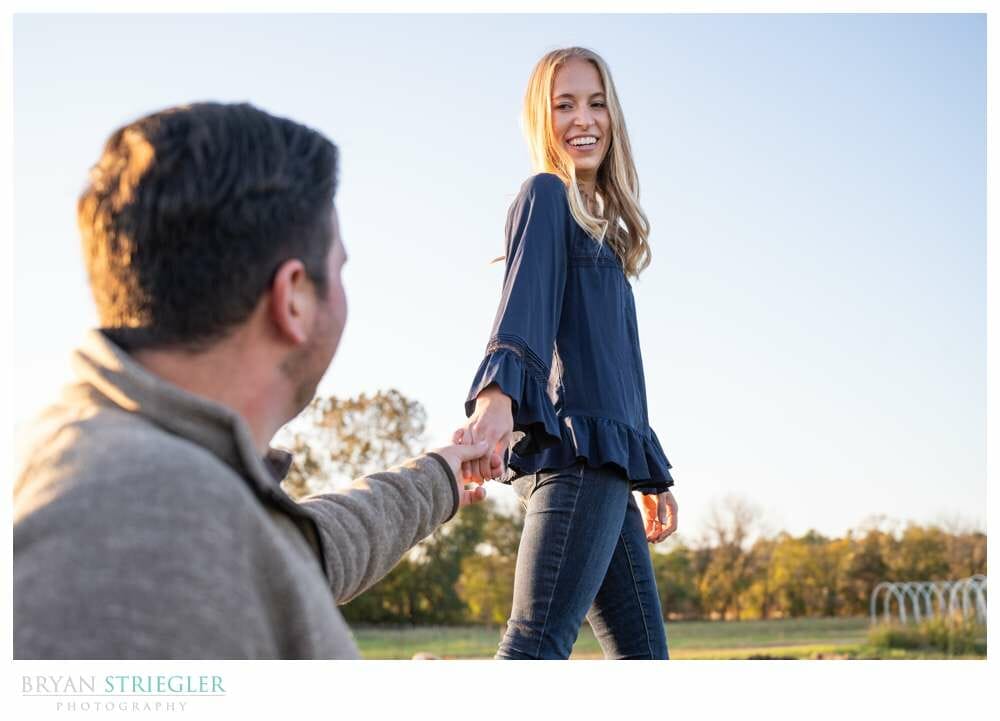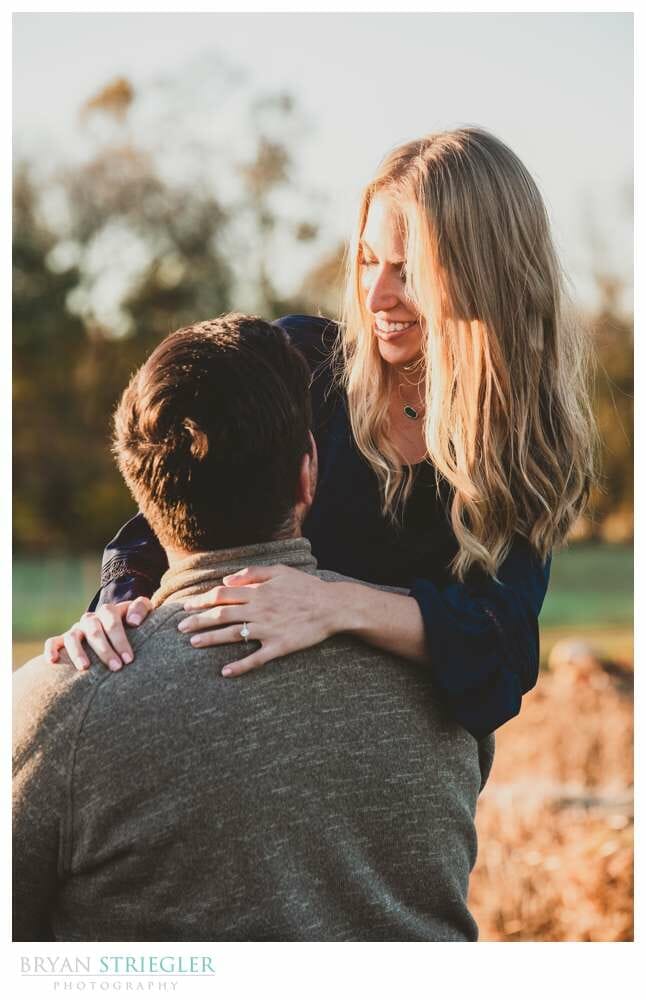 One thing we had to deal with was the extreme height difference. Will is like 6'4 and Madison might be 5 foot. We did a few things to get them closer to the same size like climbing on his back or standing on a bail of hay. The funniest shot of the day was at the end. Ozark has this spot with a backdrop and scale to see how tall you are. I had the two of them get in front of it and goofed around and point out the height difference.
Madison and Will are getting married in July, and we actually will be very close to where we shot the engagements. Osage House is right down the road. I did shoot Merideth's bridals there, but this will be my first wedding there. I know it's going to be amazing. Anytime you get awesome people and an awesome couple, you know it's going to be a magical day!