Mike and Samantha had a lovely engagement session at Burr Oak Woods Nature Center near Kansas City. They were so excited to explore the trails and enjoy each other's company while laughing and sharing all types of memories with me.
Mike and Samantha are getting married in October, so they decided to do their engagement photos with me at Burr Oak Woods Nature Center on a sunny day while I was already in Kansas City.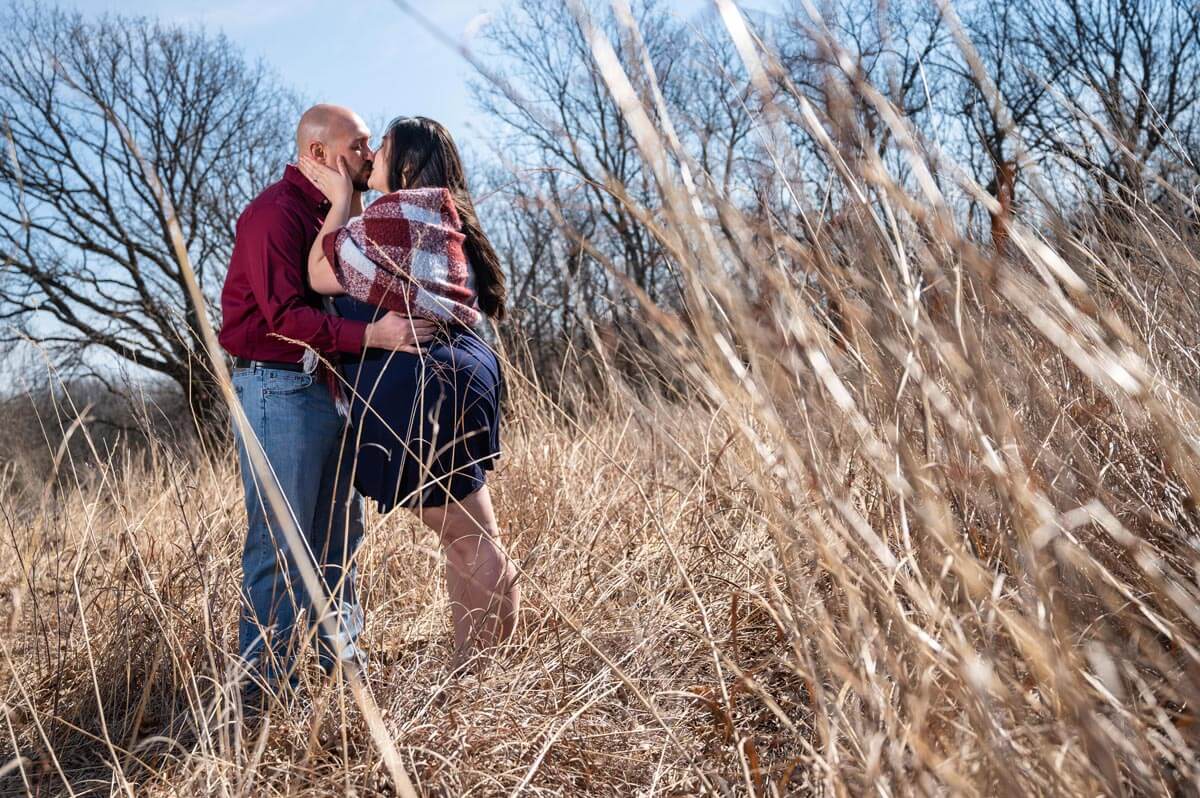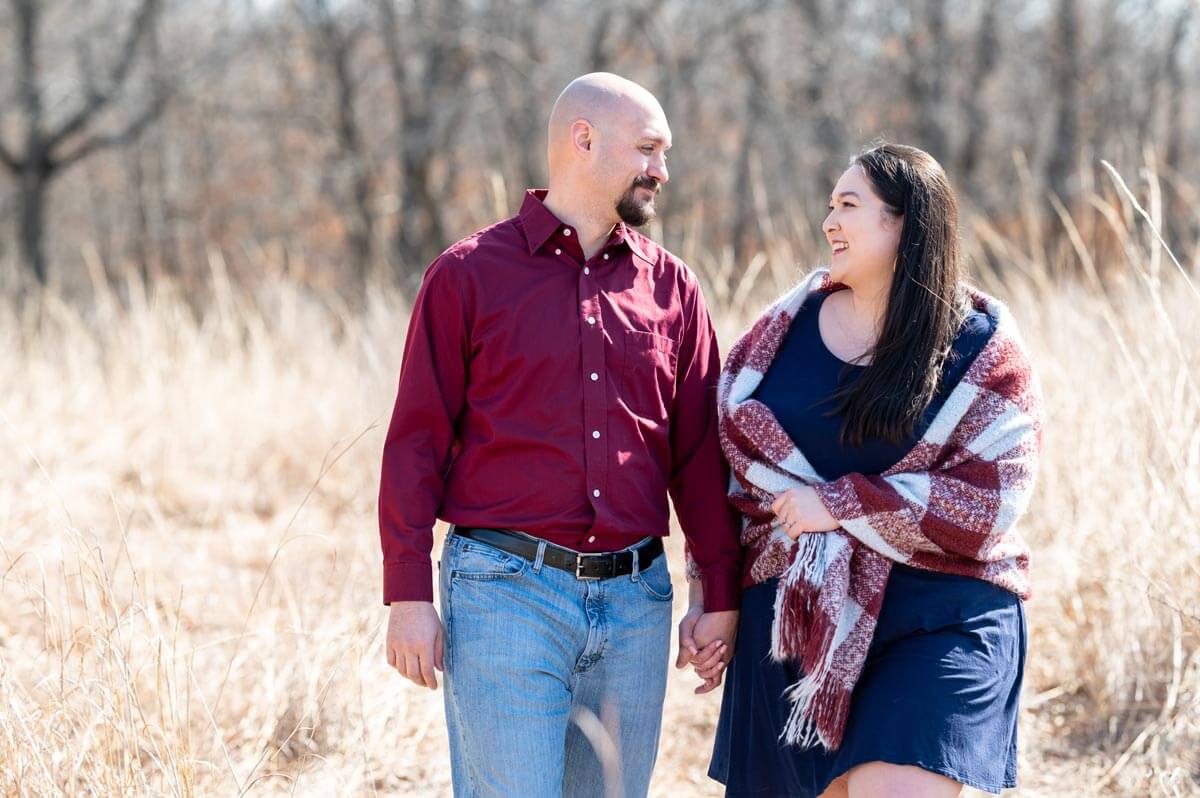 When we got there, we weren't sure where to go, but I picked a trail for them to follow and we started walking down, taking photos as we went.
A little about Mike and Samantha
As we went, I had a great time asking questions and learning more about both of them. Mike and Samantha met at Northwest Missouri State University while they were both in the Theatre department. Now, Mike helps run the local ice rink, and Samantha teaches high school students. They found that they shared a love of traveling to different zoos as well as fishing trips out on Bennett Springs Lake. Samantha didn't know how to skate at first, but of course, he taught her.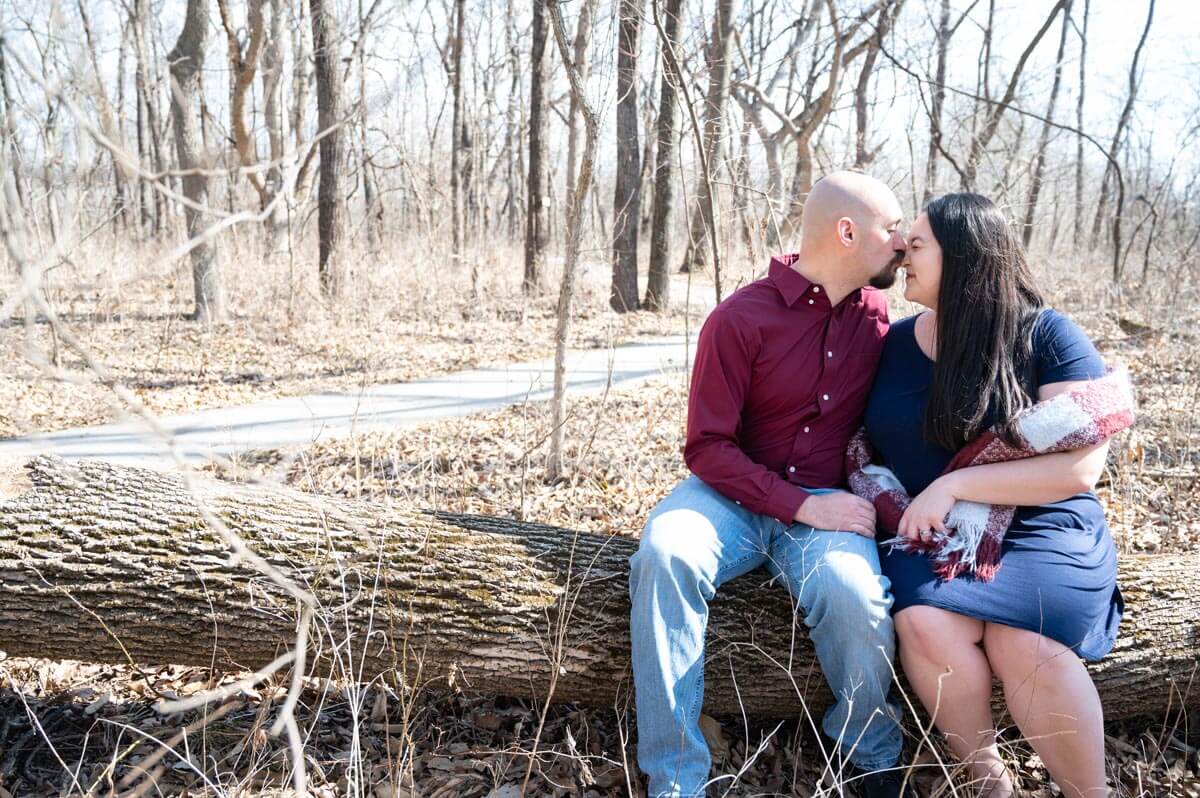 Video games and Anime
I've also been following Samantha on Facebook for about 8 months, so I've gotten to see all the things she posts and cares about. Turns out the three of us have a lot in common. We all love video games and anime.
A good portion of our engagement session at Burr Oak Woods was us talking about and sharing. Samantha was more into the romantic anime while Mike and I prefer action and violence.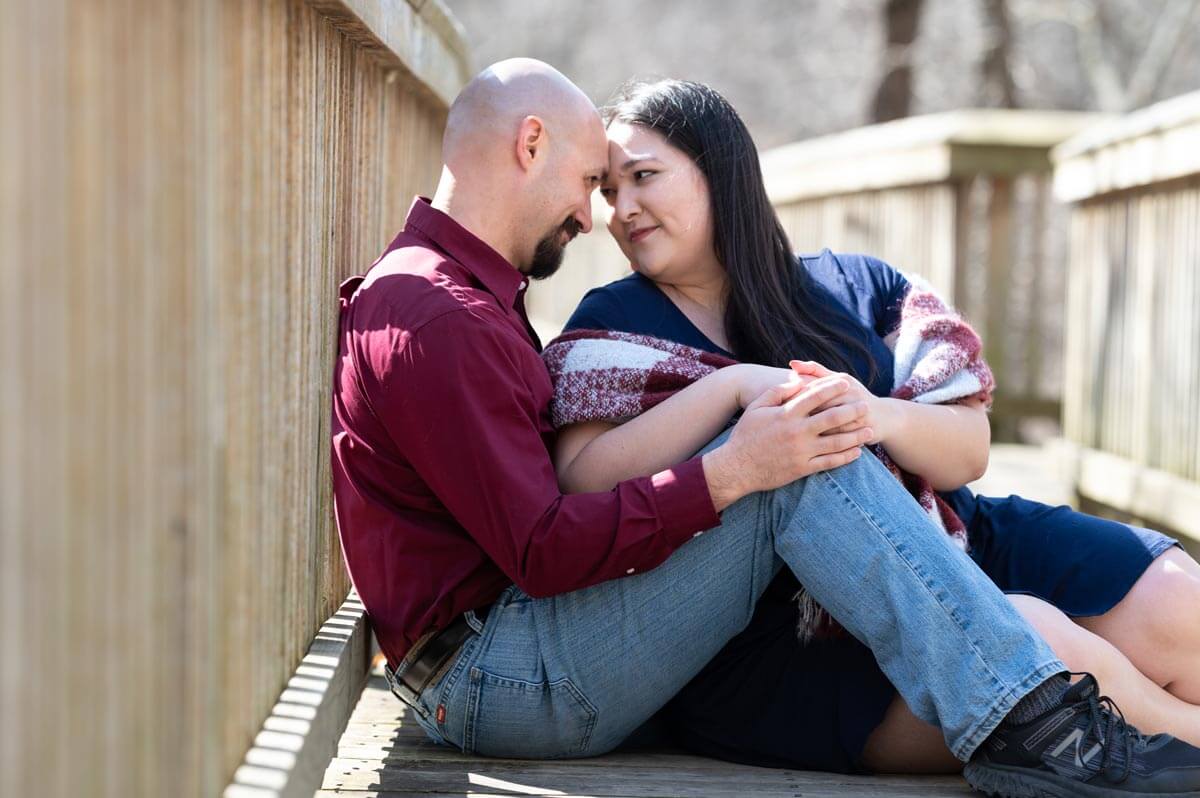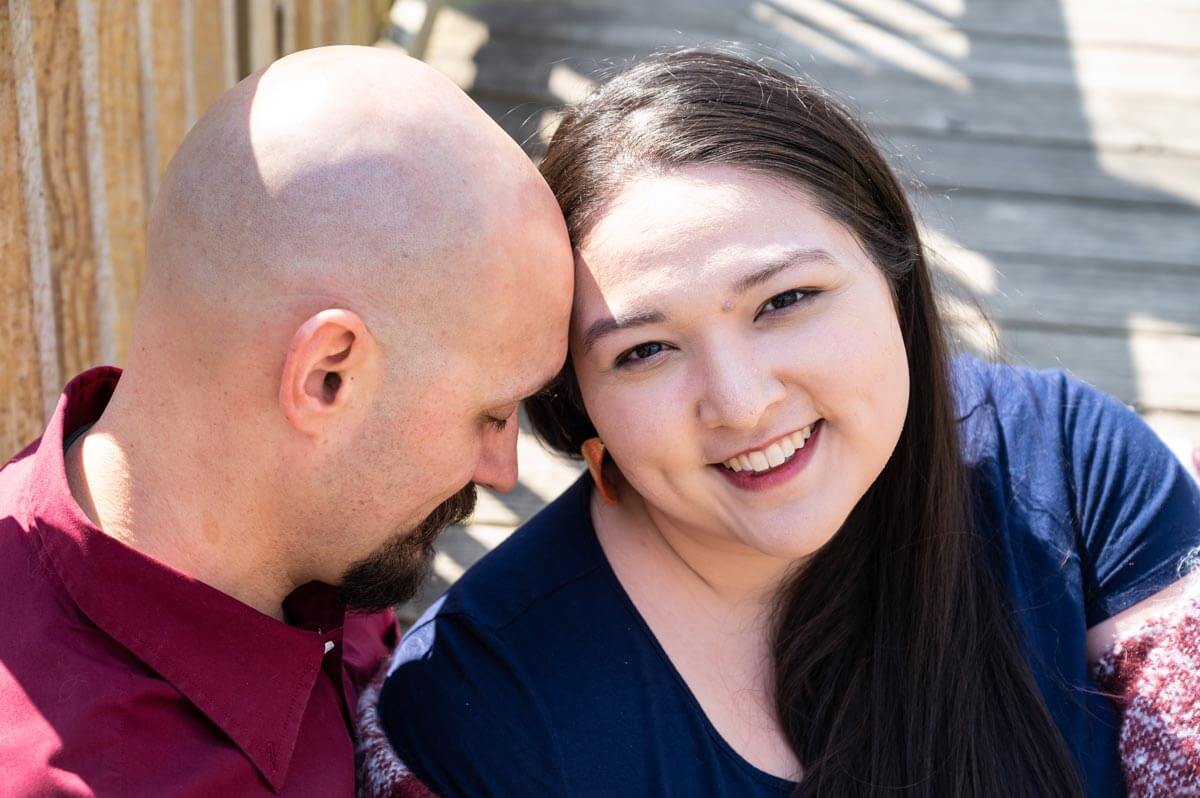 I can't remember what all was said about video games except they brought up a game I hadn't thought about in several years, Allen Wake. It's such a unique and story driven game. You're basically fighting shadow creatures and instead of a gun, you use light from flashlights and flares to kill the creates. Pretty awesome!
Burr Oak Woods Conservation Area
While walking on the trail at Burr Oak Woods, I basically stopped and did photos whenever I saw something interesting. We had no idea what to expect and that was pretty exciting. We stopped and sat on a log, used a bridge, and plenty of beautiful backdrops.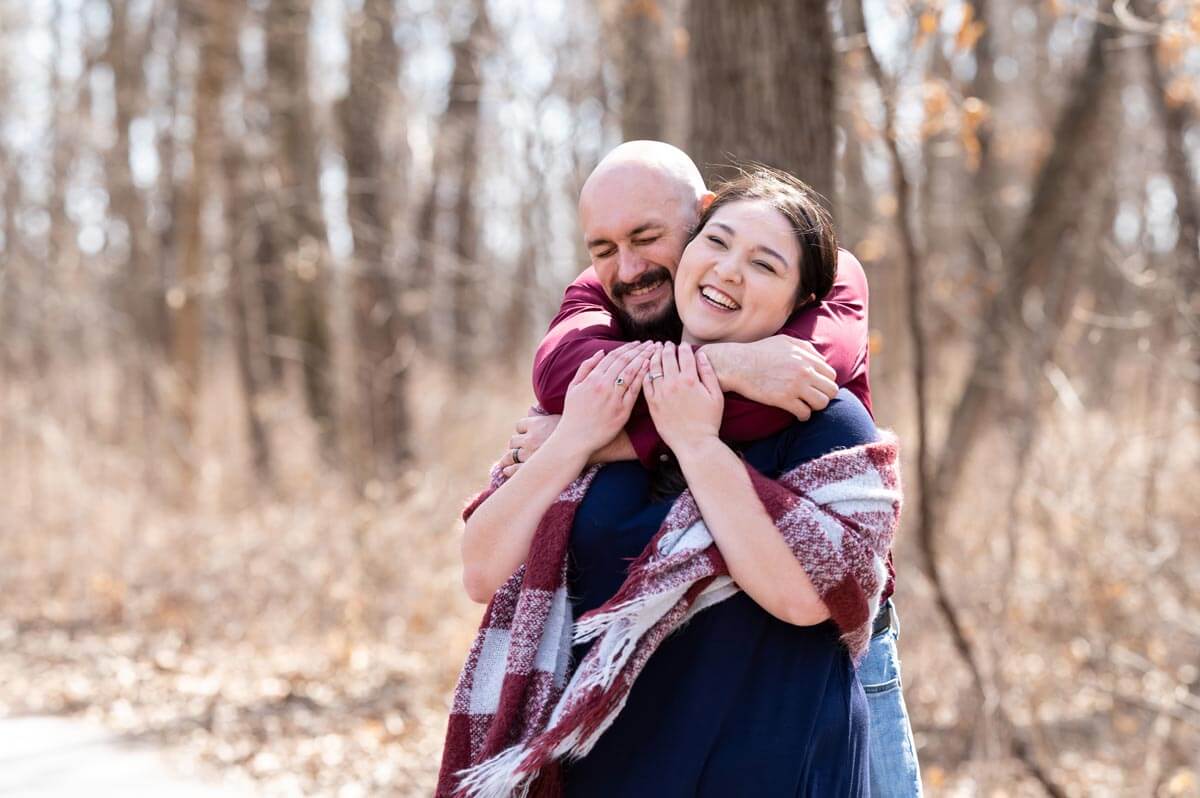 Eventually, we found the area that brought us to Burr Oak Woods. There's a spot with tons of really tall trees, all lined up. Any wedding photographer would love to take photos here. It makes for the perfect backdrop. As we got farther into the woods, there was less light because of the trees blocking out the sun. It made for really nice contrast in Mike and Samantha's engagement pictures!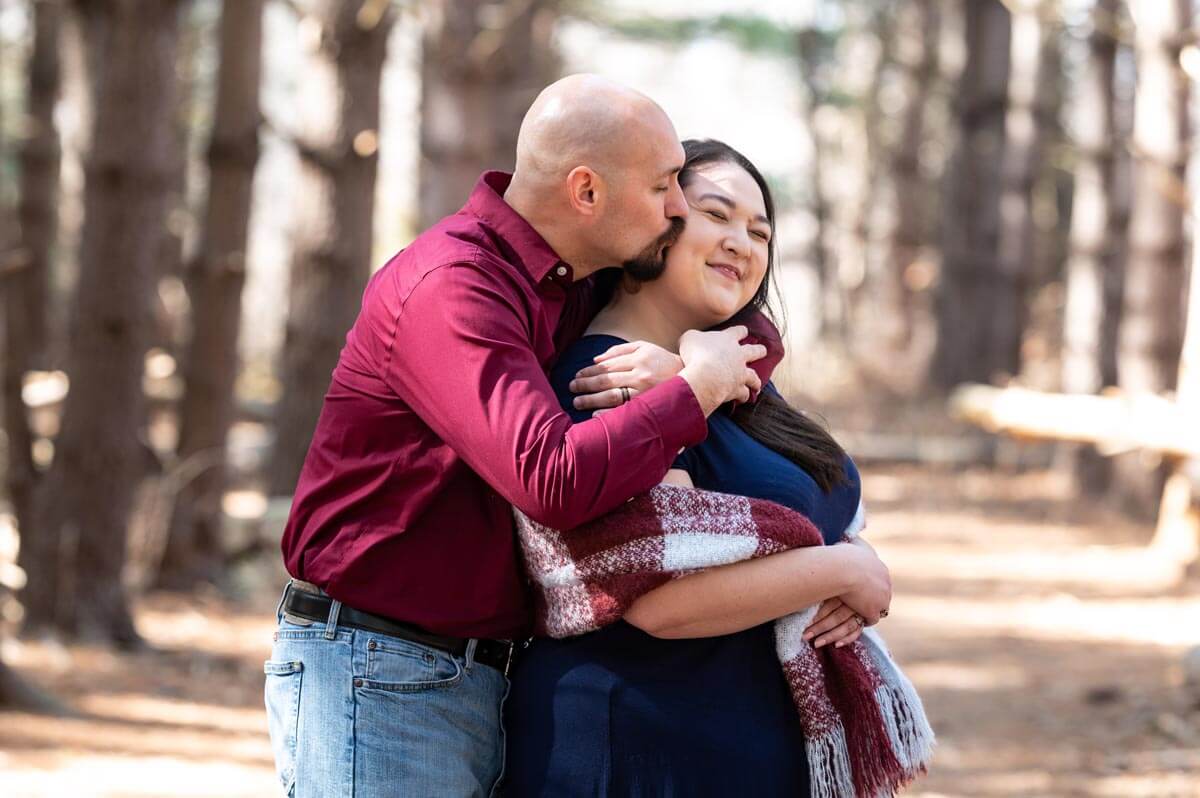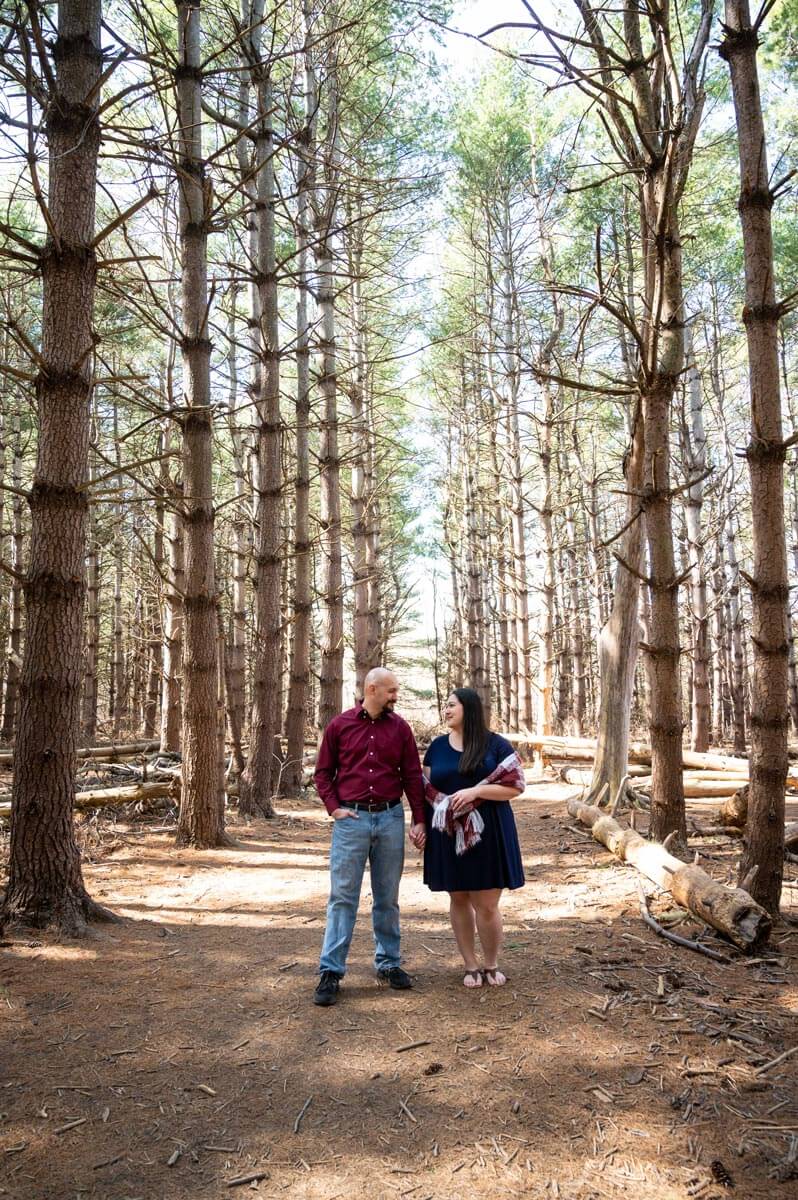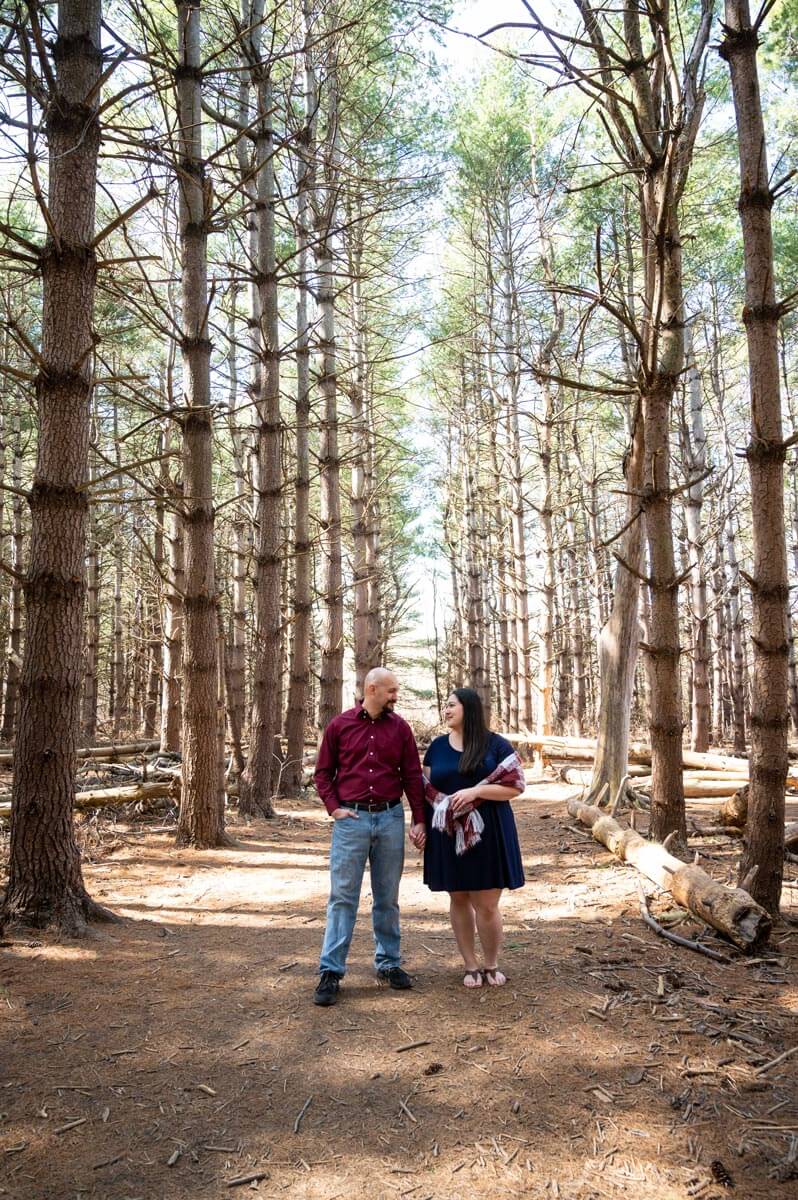 Mike and Samantha's Kansas City Wedding
It will be October before we know it, and I'm so excited to come to Kansas City for their wedding. The crazy thing is that it will be a double wedding weekend. I actually have another wedding in St. Louis as well. I think I'll be driving roughly 16 hours in two or three days. That's a lot but that's what I do for wonderful weddings!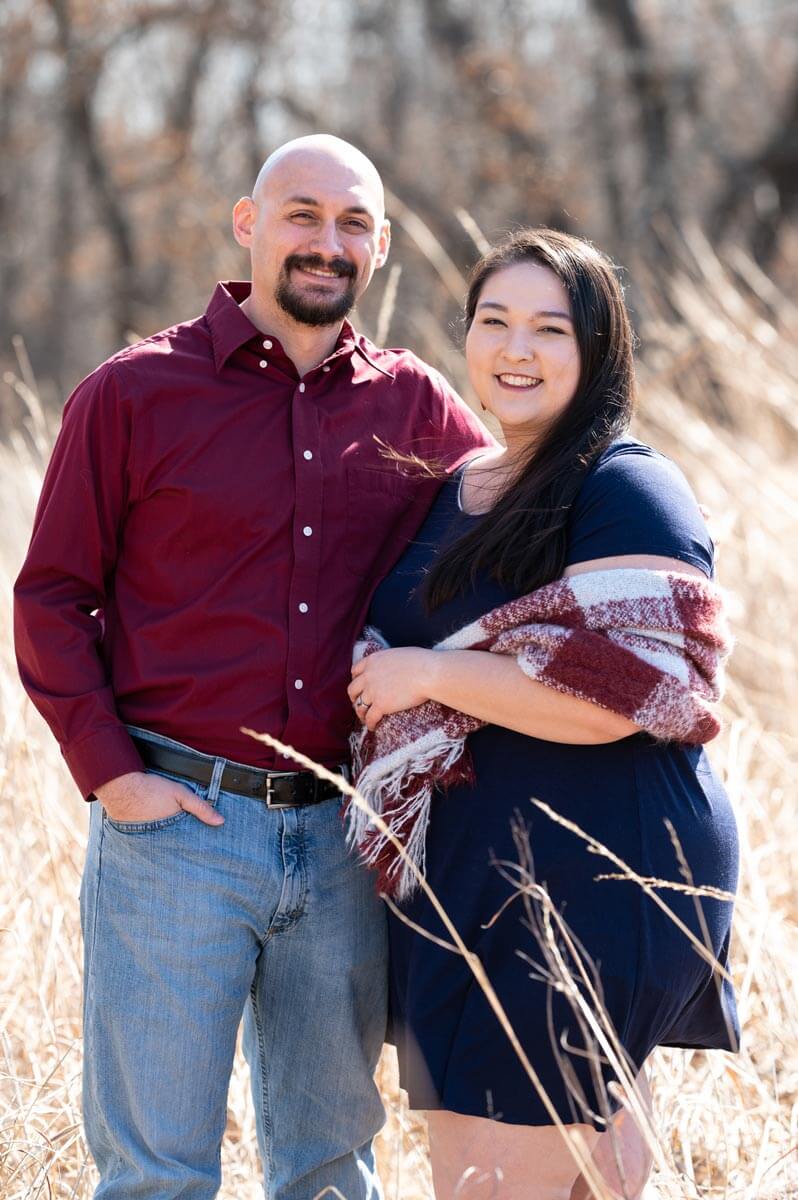 Mike and Samantha are a beautiful, sweet couple, and I had the best time doing their engagement photos at Burr Oak Woods Nature Center. We didn't even get to explore half the place during their engagement session, so I'm sure I'll be coming back at some point.