I've been traveling quite a bit lately (I actually was supposed to go to Springfield yesterday, but it was raining), and it has been so much fun. I love seeing new places and meeting people that I would never meet here in Fayetteville. I went to Kansas City about two months ago and ended up doing around 4 engagement sessions, and a few weeks ago, I drove out to Sulfur in Oklahoma for two more fun sessions. Today, I'm sharing Meagan and David's Engagement Session at Chickasaw National Recreation Area.
Engagement Session at Chickasaw National Recreation Area
I have loved doing all of these engagement sessions with couples and their dogs. I've gotten to see lots of different breeds like a Corgi, Border Collie, Golden Doodle, and several others. Meagan and David brought along their Australian Shepard, Dax, and it was awesome!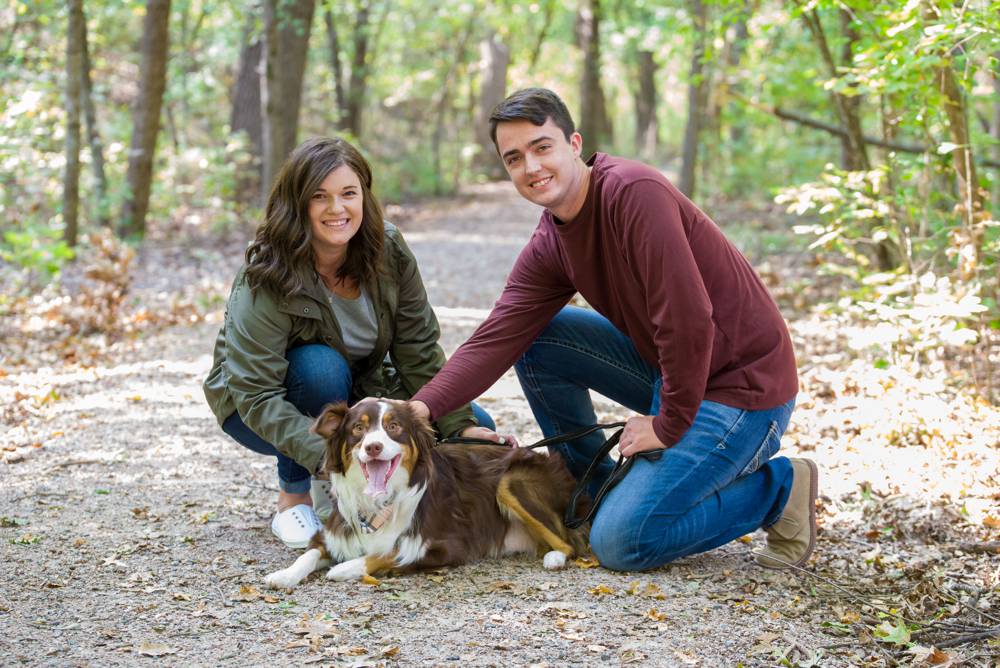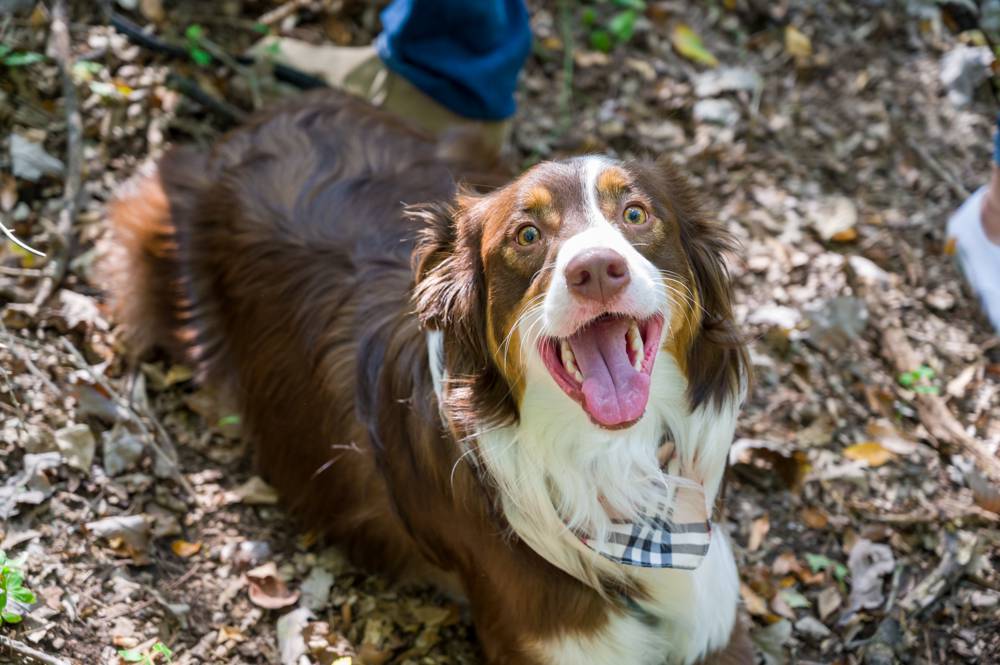 The trip to Oklahoma was about a 4 hour drive, but it really wasn't bad. I had in an audio book, so I was entertained the whole way. Initially, we had planned on using this one location that had a bunch of waterfalls, but we found out they wouldn't let dogs in. That's when we decided to go to Chickasaw National Recreation Area.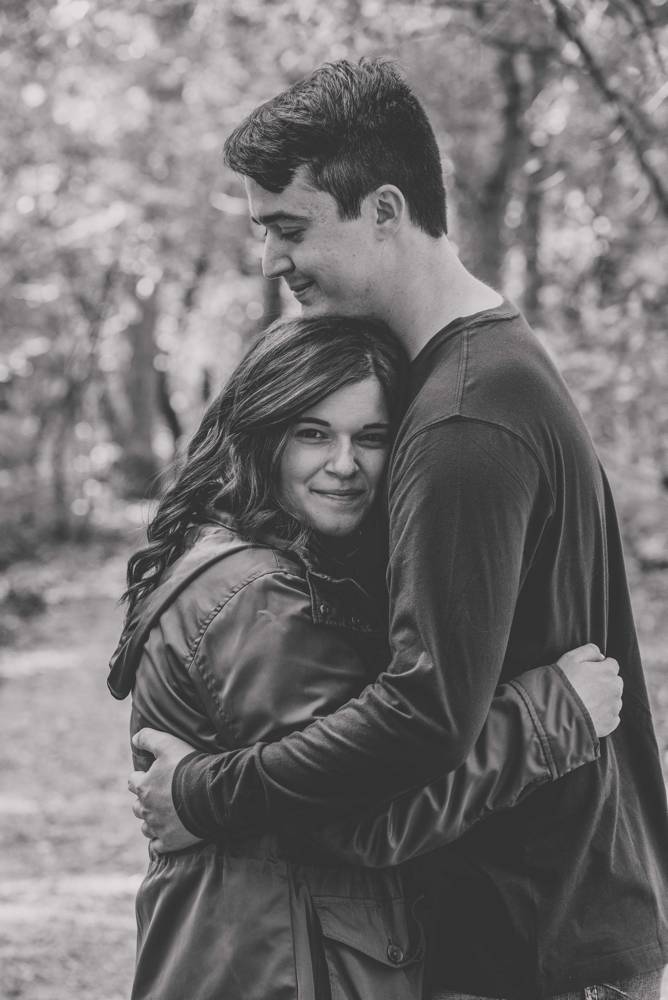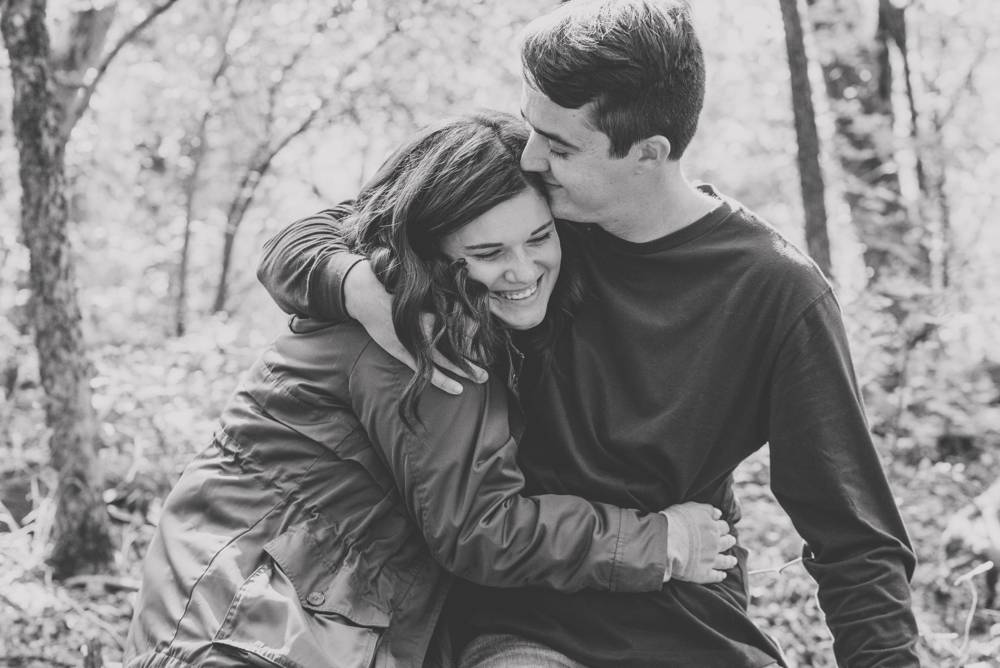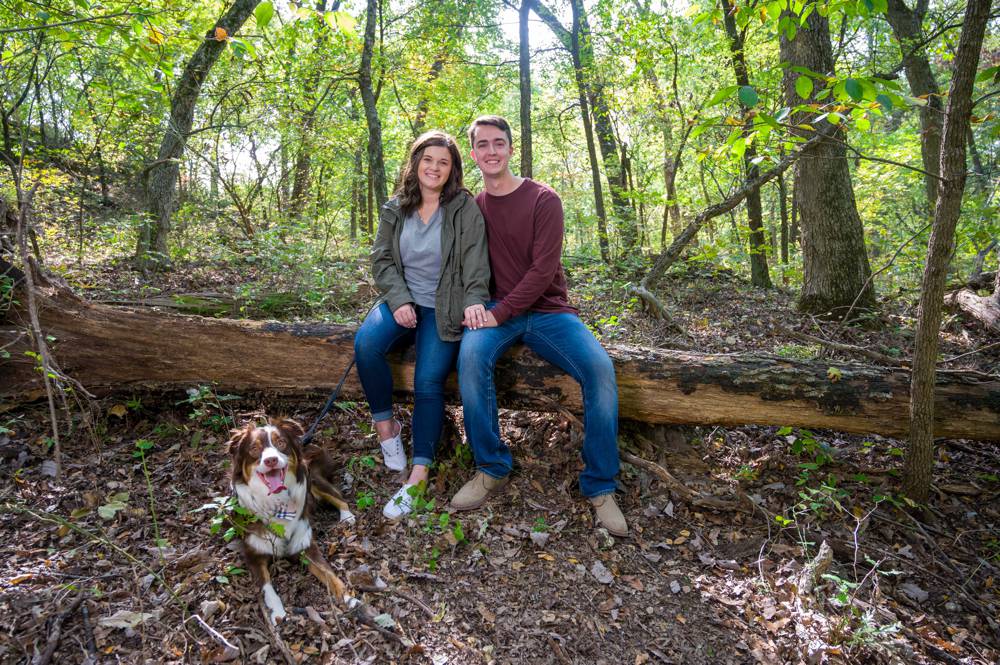 Meagan said growing up, they had family reunions at Chickasaw National Recreation Area, so she knew the place better than I did. We started on trail that was deep in the woods, and we just kind of ventured for a while. Eventually, we decided to climb up into the woods and sit on a fallen tree. This was fun and all until I noticed all the ticks on me. I managed to get them off (most of them), and we let the fun continue!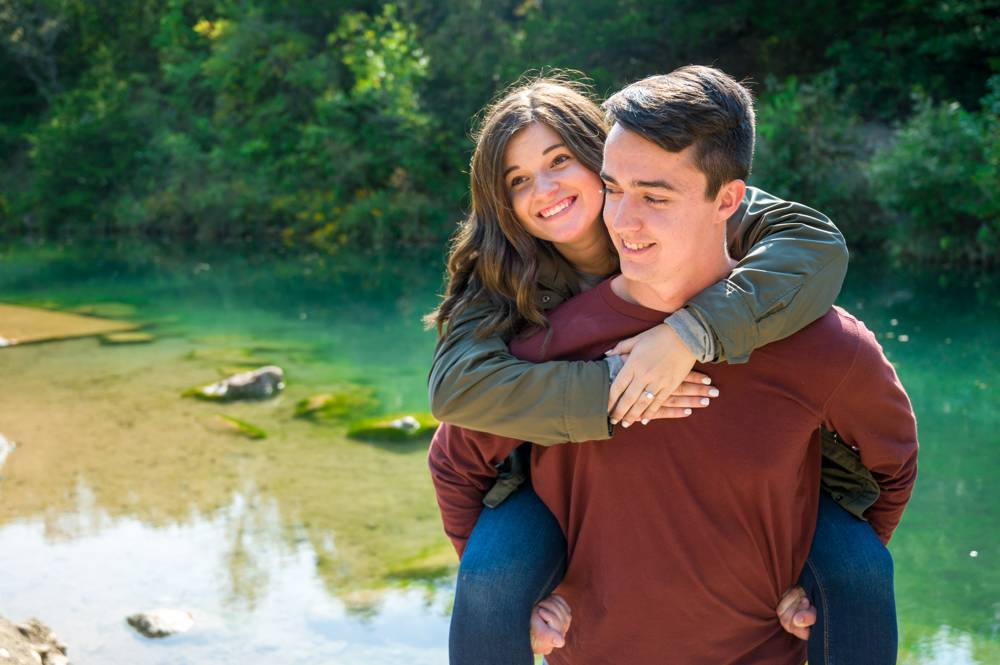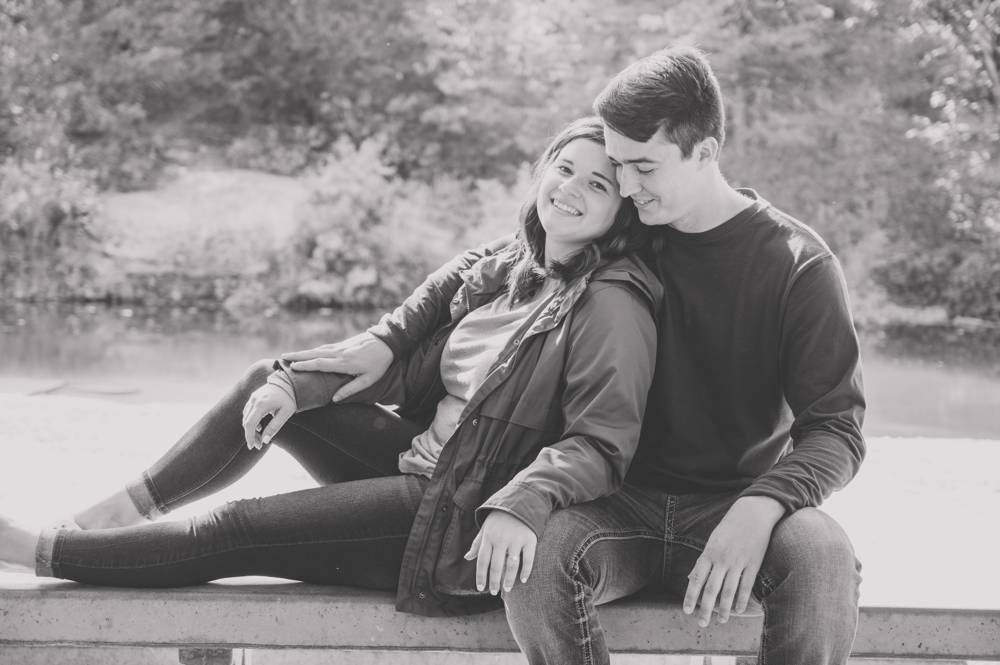 We were headed to this one spot I saw earlier, but on the way, Meagan found a cute little spot. There was a creek in the background, and also picnic tables for people to sit on. I think this is when I first started noticing the goofiness of these two.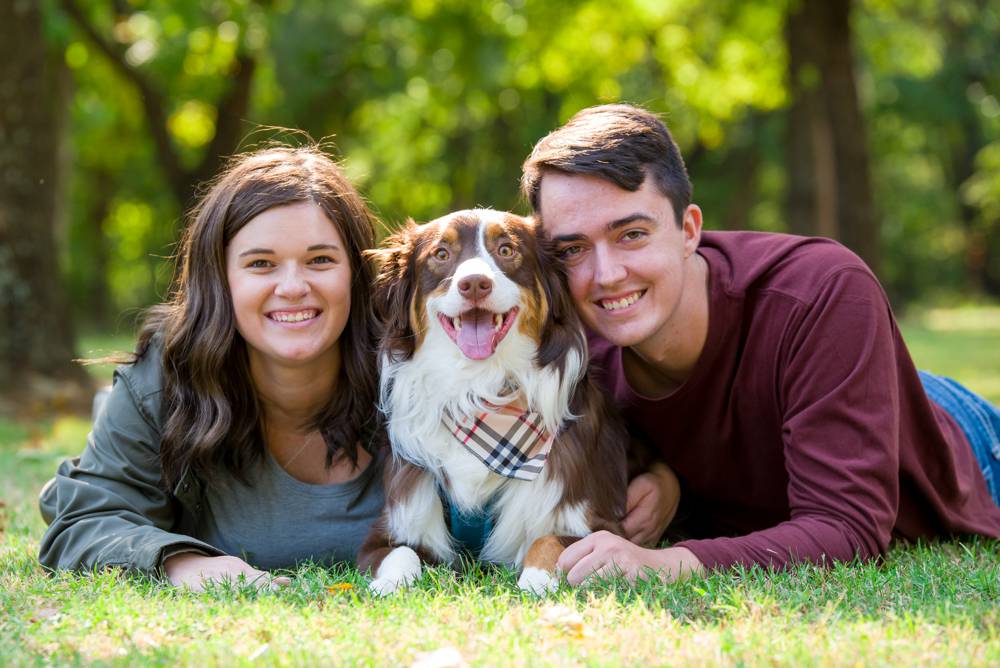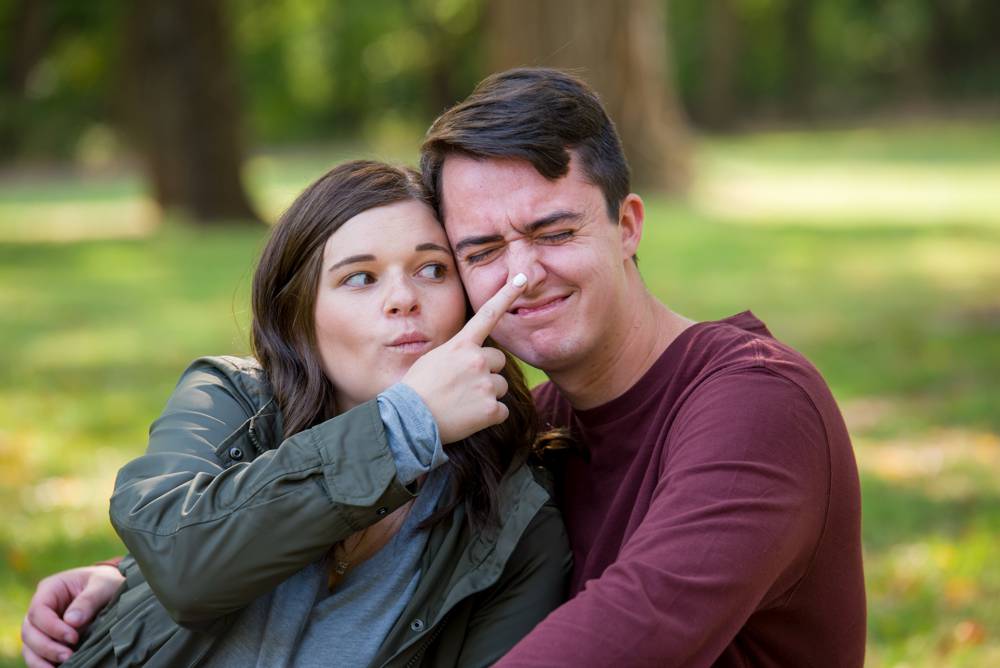 Our last spot was a big area near the Sulfur spring and parking. It had lots of space and trees, so it was perfect. This is where we got my favorite photo of them and Dax. I had them lay down, and Dax snuggled in right between them. He even gave David a kiss. Then, I had Meagan and David sit together, and the really funny stuff started happening. Meagan poked David on the nose, and he made this great face. They just continued playing around for a few minutes. I loved it!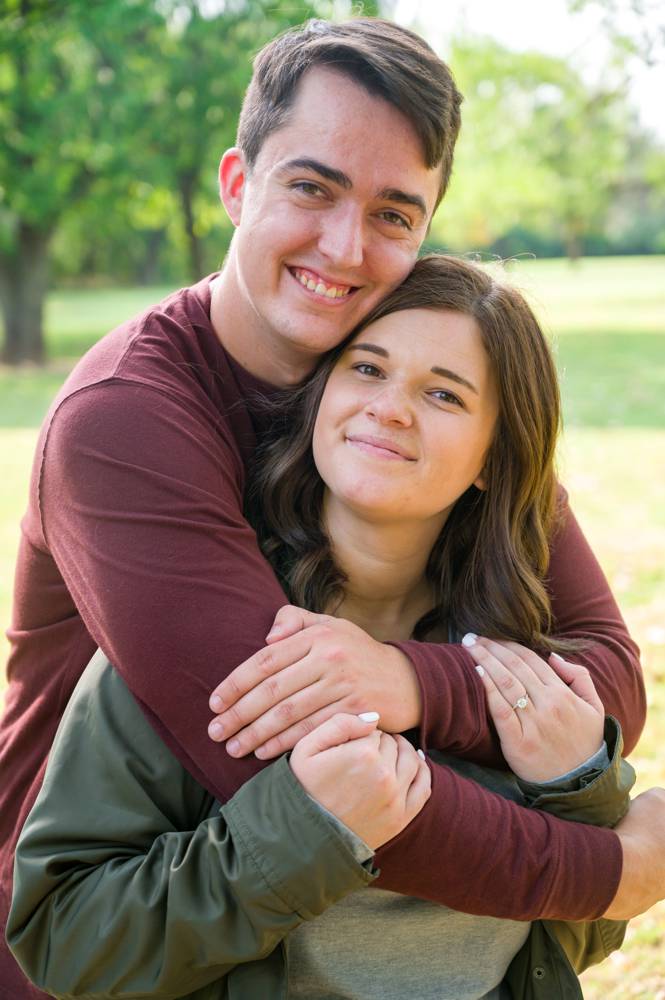 8 hours of driving in one day was totally worth it. Meagan, David, and Dax made the shoot so much fun, and I can't wait for their wedding in 2022. Yes, that's a long ways away, but I know it will be well worth the wait. I'll be back in a few days with my other shoot from my Oklahoma trip.