I love Halloween, but last year, I did things a bit differently. I was actually in St. Louis doing a bunch of engagement sessions. I drove there early Friday and hung out with Krystn and Paul's and later that night shot Haley and Joe's engagements. The next morning, I met up with Megan and Alex for their engagement session at Queeny Park in St. Louis.
Engagement Session at Queeny Park
The first cool thing I noticed about Queeny Park is that there is a big dog park area. It has two sections fenced off, so big dogs and little dogs could play separately. Megan and Alex were actually bringing their pack of dogs, so it was nice to know that the place was dog friendly.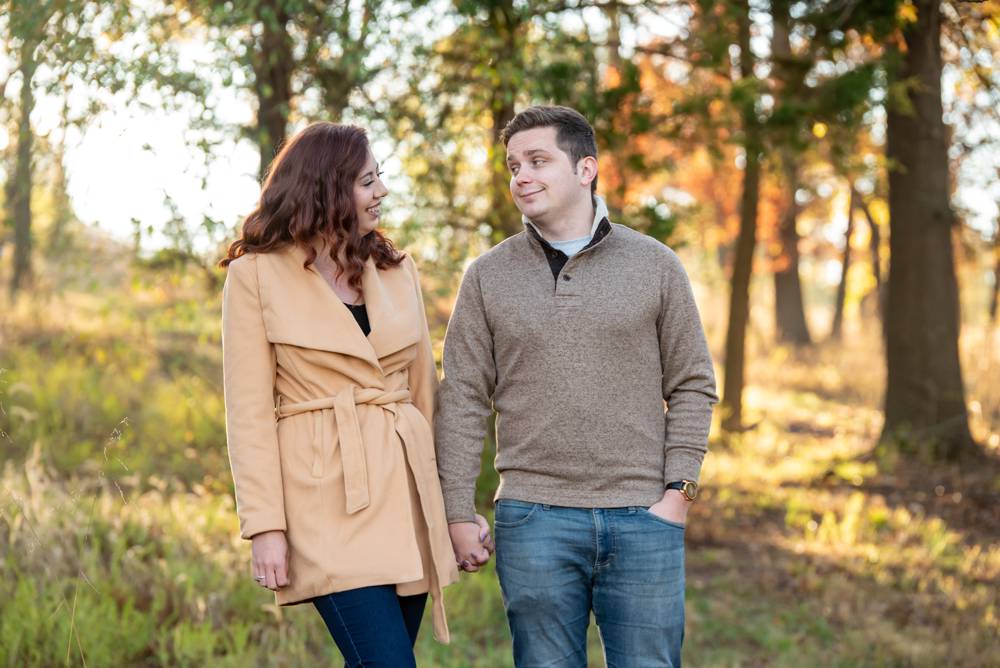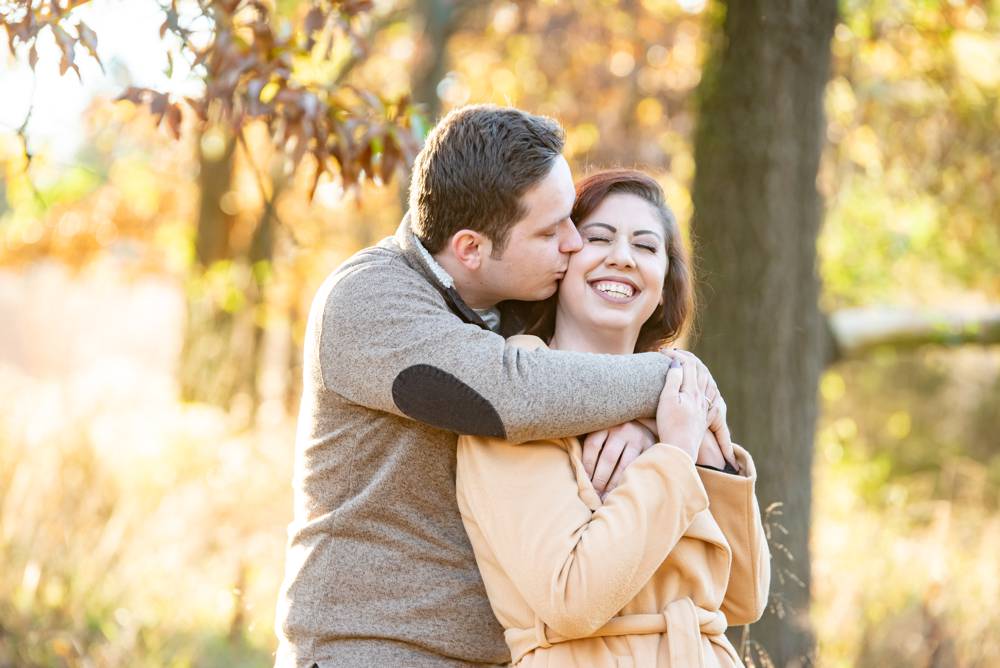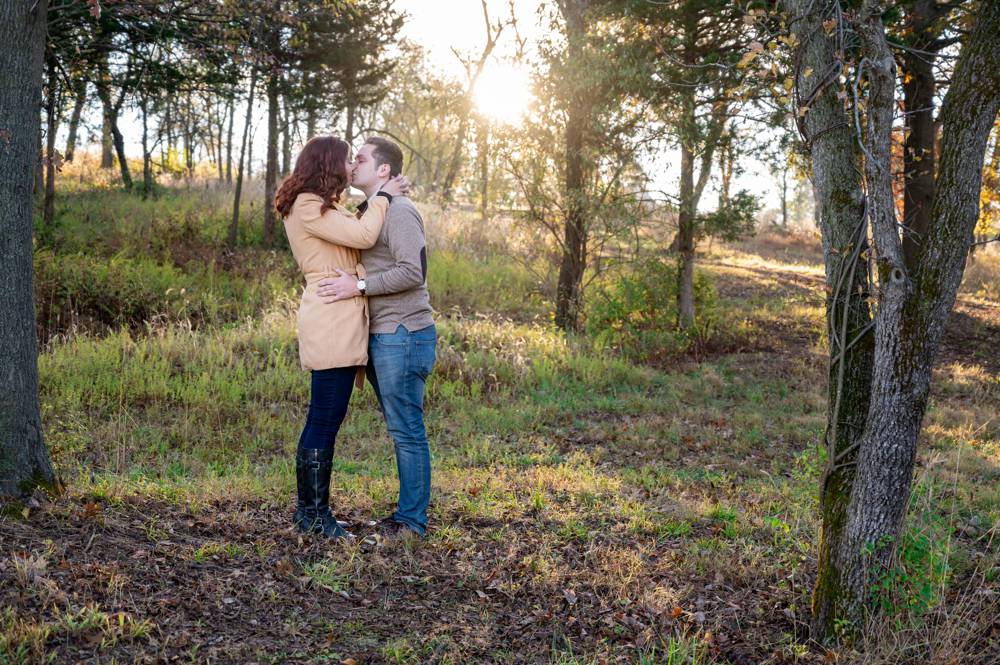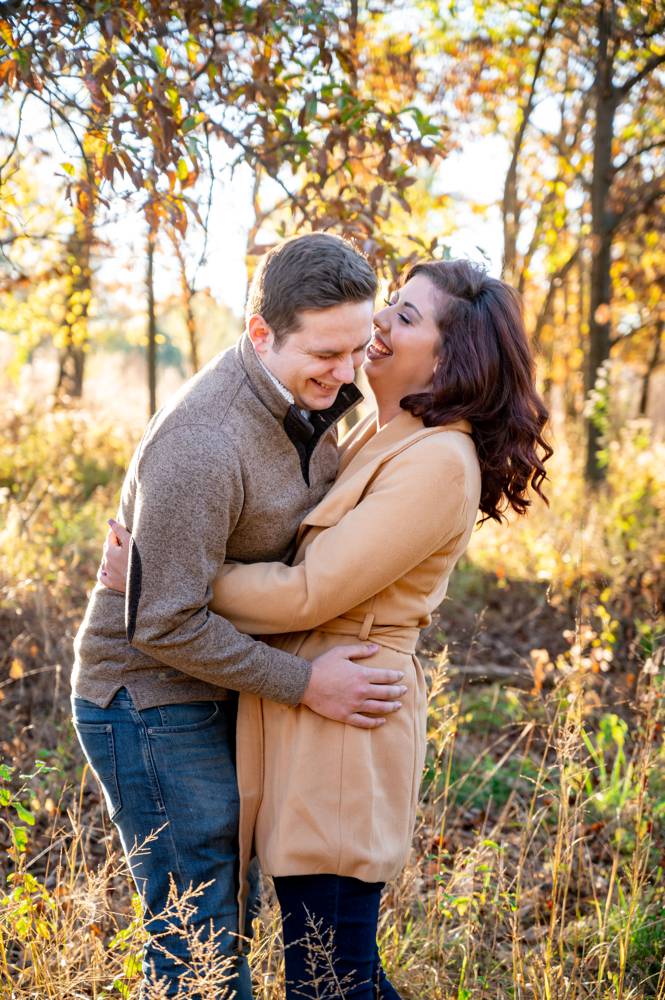 We started off using two areas right where we parked. There was this wooded spot right above, and the light was coming through and it looked great. After that, we moved down to the trail and brought out the dogs. This is where things got a bit interesting. Dogs, in general, can be a handful, but 3 of them is a lot. Add to that the fact that one of them is an escape artist and you've got a fun time.
Seriously, though, it went really well and the dogs were awesome. Megan and Alex did bring a long a helper, and I'm really glad they did. The escape artist dog actually did get loose, but she pounced on him before he could make a dash into the woods.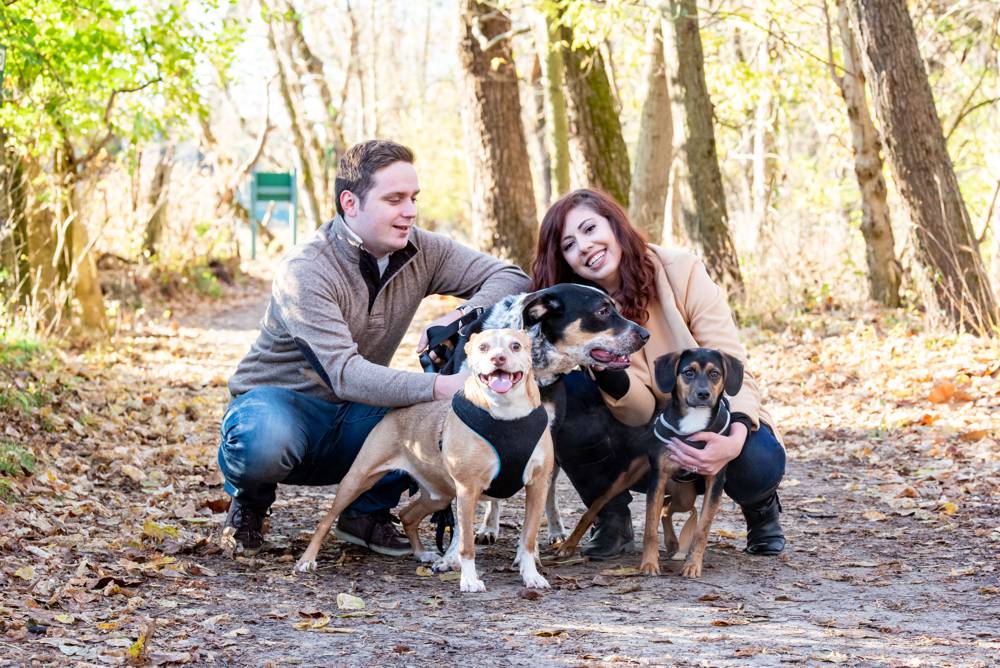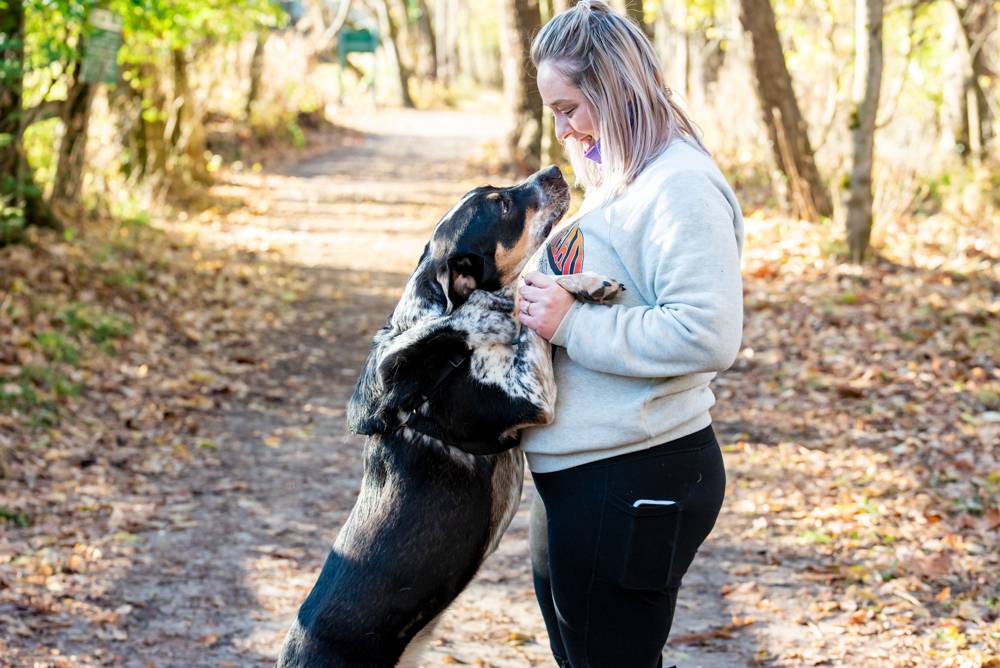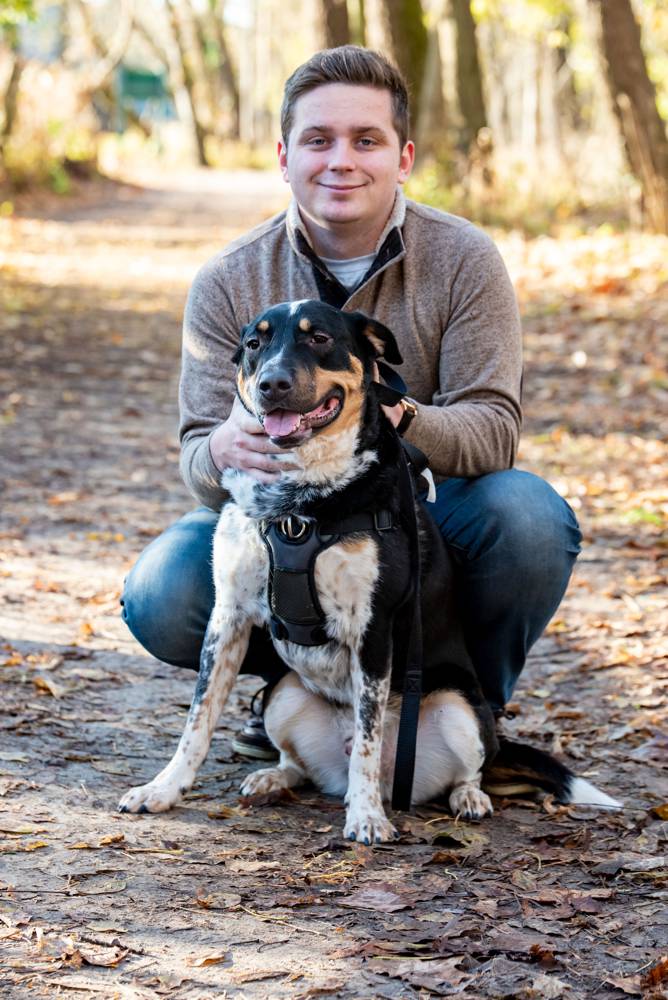 That was enough excitement with the dogs, so they got put up , and we drove to another part of Queeny Park. At the top of the hill was a whole other area. We found this really cool building. I can't recall exactly what it used to be, but it was a green structure with nothing really in it. It was fun though.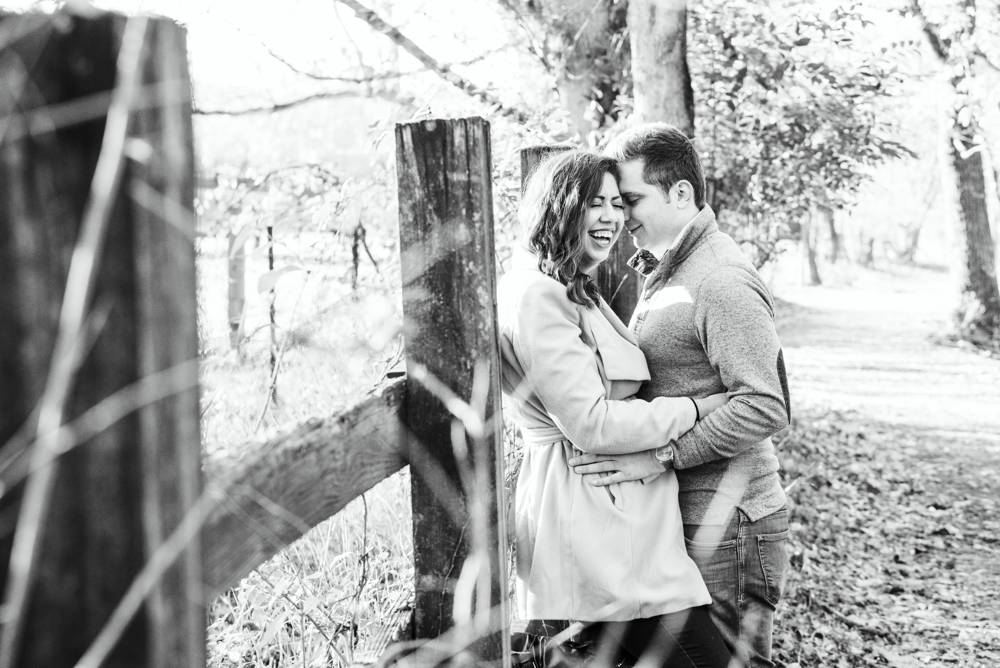 To finish our engagement shoot at Queeny Park, we went over to this big building and did photos on the porch. Again, I wish I knew what the building was. I always like knowing the history of places.
Megan and Alex were fabulous! Alex was the more serious one in the bunch, which makes sense because he's actually a manager. They tend to be about structure and getting things done. Megan, on the other hand, was more about going with the flow. It's always cool to see how each relationship has those opposites.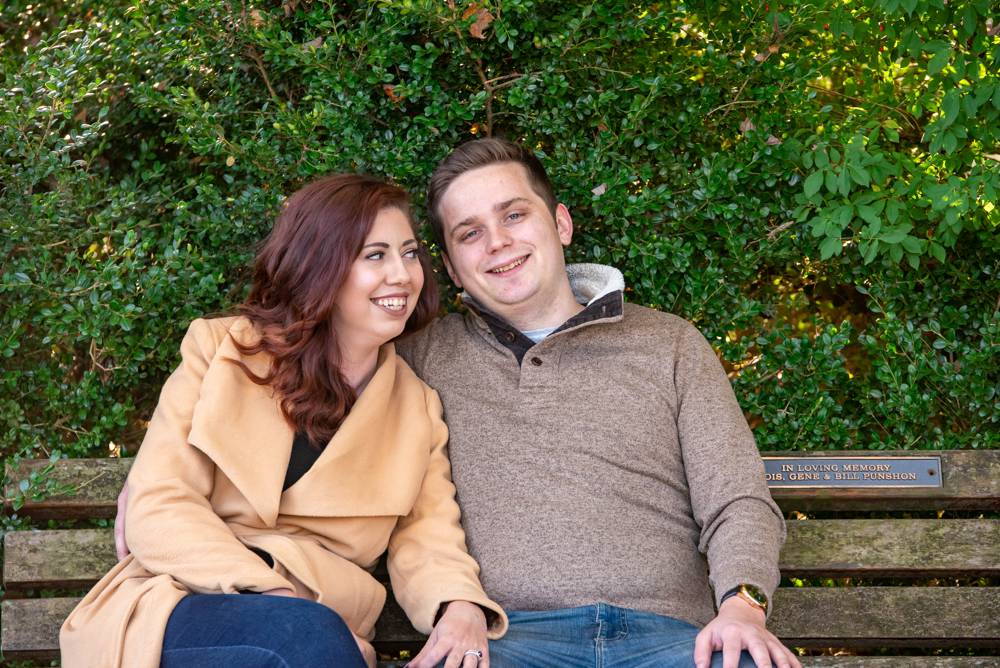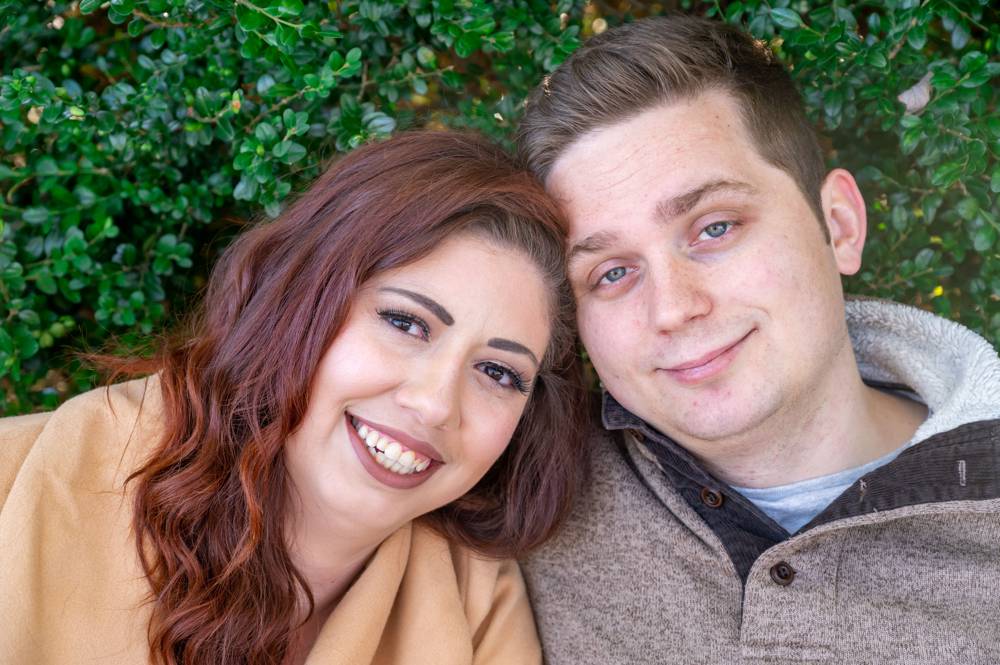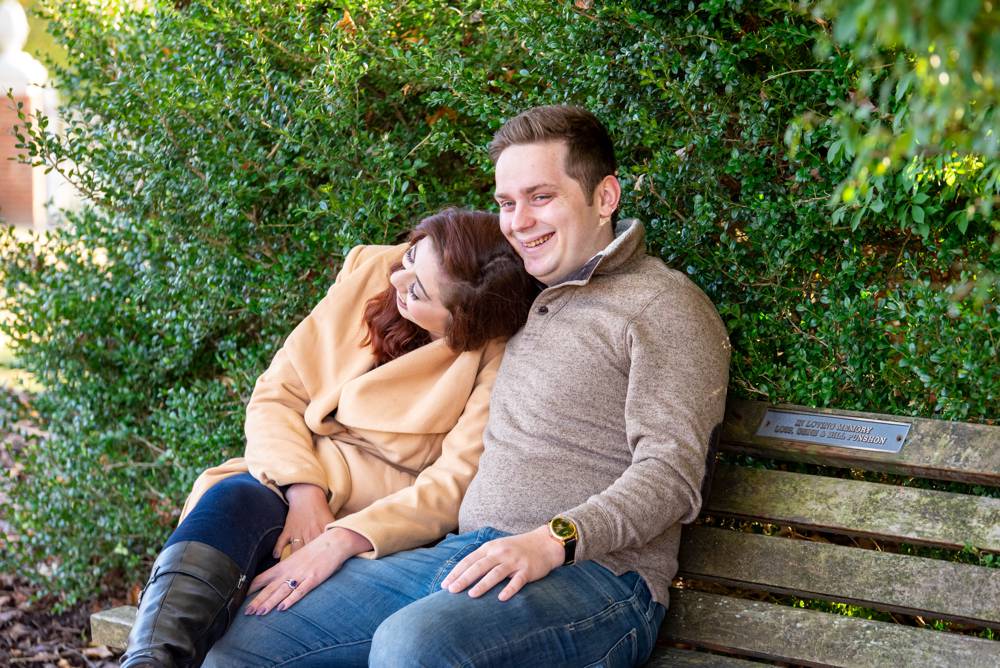 This engagement session at Queeny Park was a great way to start off my Halloween. I ended up driving home from St. Louis right after the session to make it home in time for trick or treating. The trip to St. Louis was definitely worth it. I got to see so many different places and meet some really fun people. I'll be coming back several weddings in 2021 and 2022. I can't wait! Want to learn more or see if I'm available for your wedding in St. Louis? Click below!