Once again I've fallen behind on sharing sessions on here. It's my hope to write at least one a week for the next few months to get caught back up. I've met too many awesome people and shot at interesting places to not share it with the world. Like today, I'm sharing an engagement session at the St. Louis graffiti wall.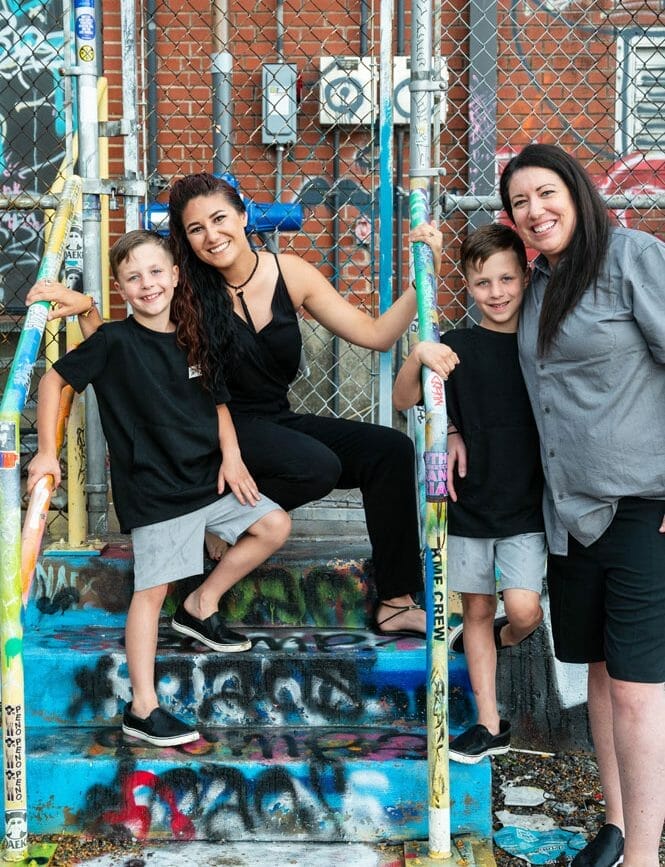 A few weekends ago, I made a trip to St. Louis to do 4 engagement sessions. The plan was to do two each day. Any time I travel I like to get the most out of the trip, so I do several engagement sessions while I'm in town.
The Mural Mile
One session was with Dani and Molly and their twin boys at the St. Louis Graffiti wall, also known as the mural mile. I had no idea this place existed, but Dani knows the area really well. This place was really cool. I'm not sure exactly how it was created, but different artists were given chunks of the wall, so every 20 feet or so, there is a new style and type of art. There were all types of things on there. My favorite was Transformers.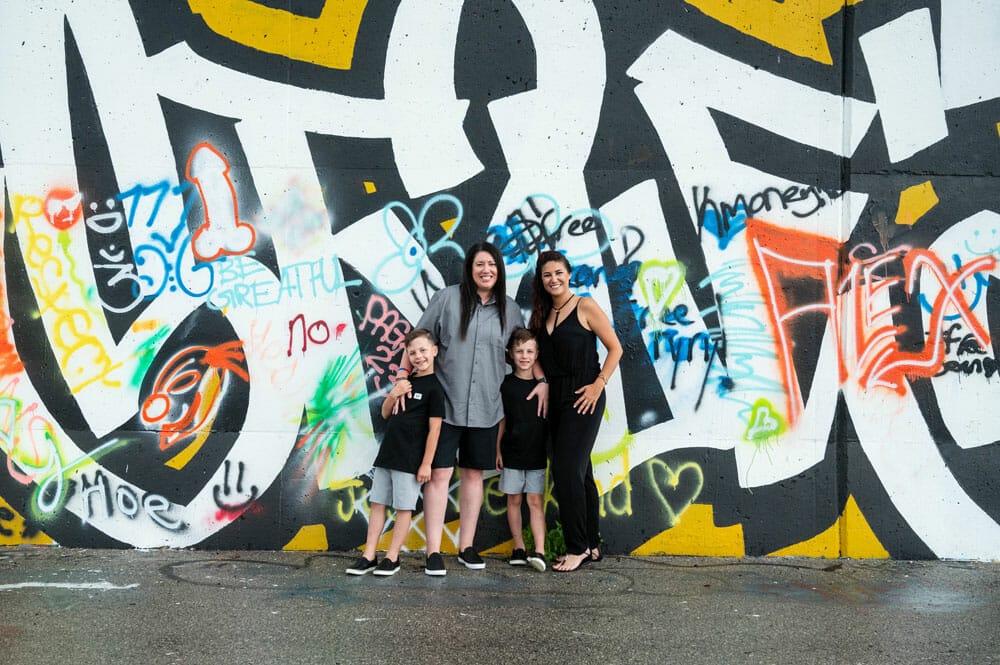 Kiener Plaza and Cardinal Stadium
Dani had scouted out several different interesting places throughout St. Louis, so we managed to get a lot done in a little amount of time. The real challenge was the weather. It had rained earlier, and it would start up sporadically. Still, we managed to hit lots of different spots like Kiener Plaza, and these big lit up circles.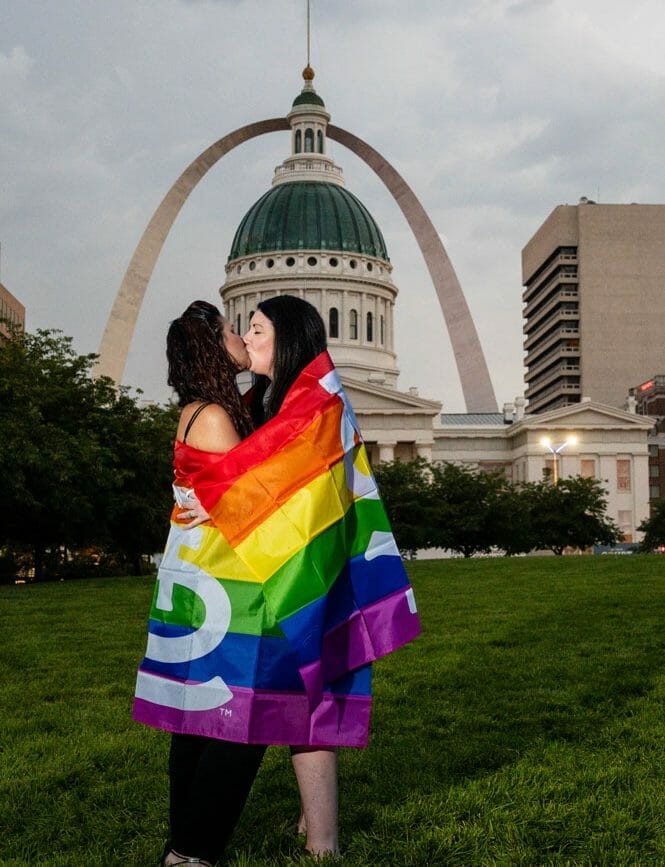 Another fun part about all of this was we were right by the St. Louis Cardinal stadium and there was a game going on. We actually got into the crowd at the end because the game got cancelled due to the weather. It was still awesome seeing all the fans and the stadium lit up.
This was definitely a fun and different engagement session. We had a lot of really cool backgrounds and their boys were making me laugh the whole time. They even told me that Chuck E. Cheese supposedly recycles old pizza. Strange enough, my own kids told me that. Pretty sure that's the power of YouTube and not something real. Anyway, I'll be back with the other three engagement sessions from my trip to St. Louis.