Kansas City is quickly becoming one of my favorite places to do engagement sessions or weddings. Back in July, I made another trip there for Courtney's wedding and knocked out several engagement sessions the day before and after. I wanted to try out some new locations for engagement photos in Kansas City. It was awesome! Today, we will be looking at an engagement session at Union Station in Kansas City.
Engagement Session at Union Station in Kansas City
Jordan and Amy had one of my favorite engagement locations. We started at Union Station, but we also hit the surrounding area by the WWI museum.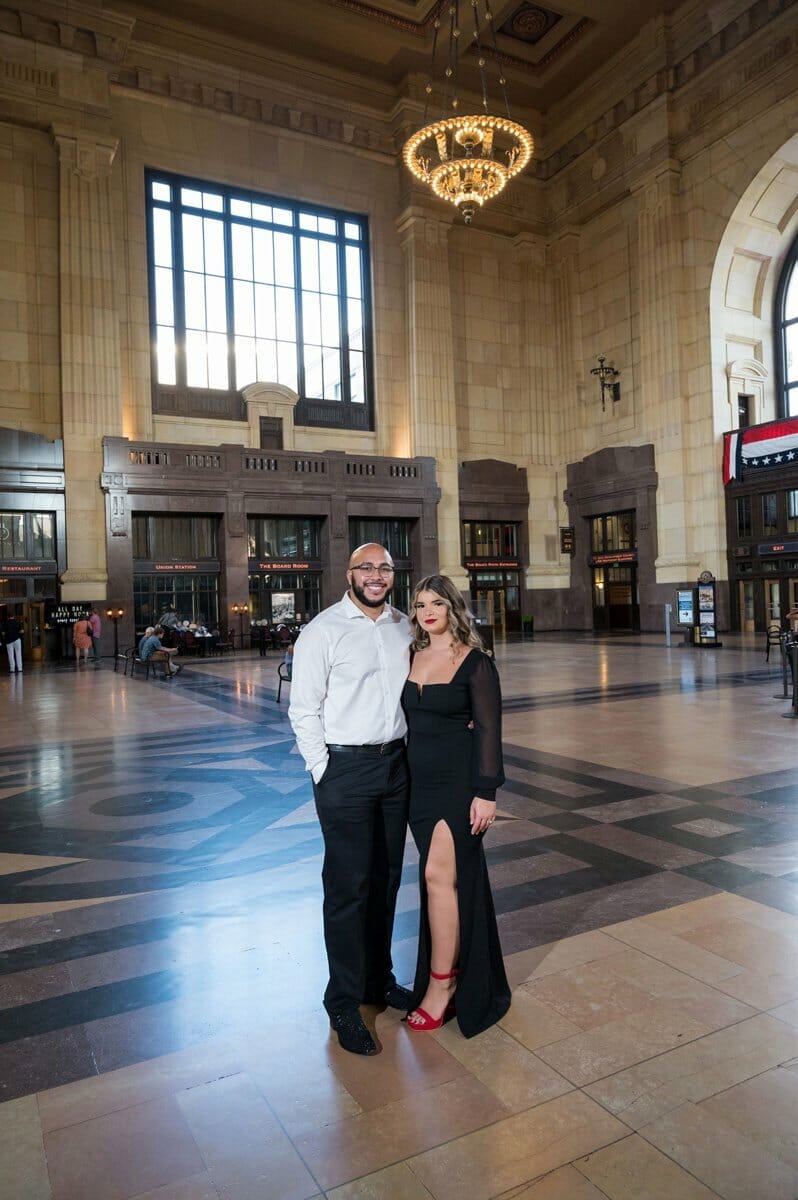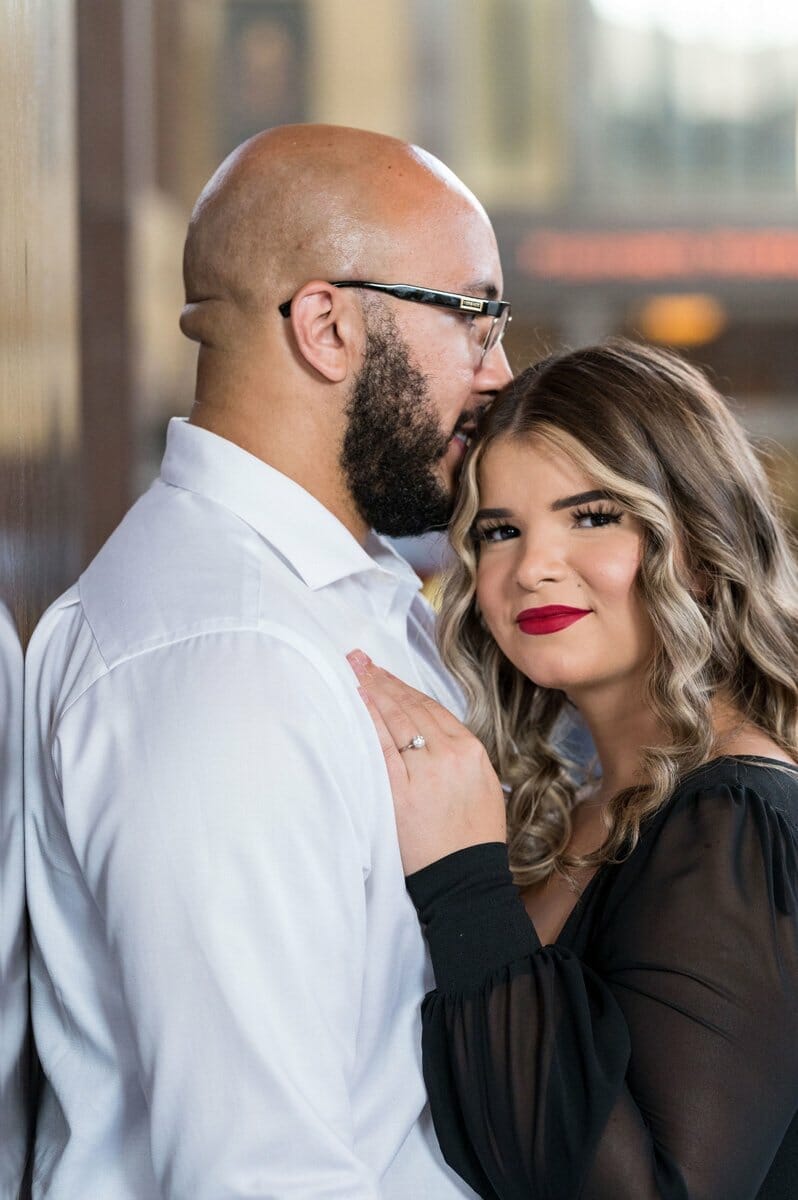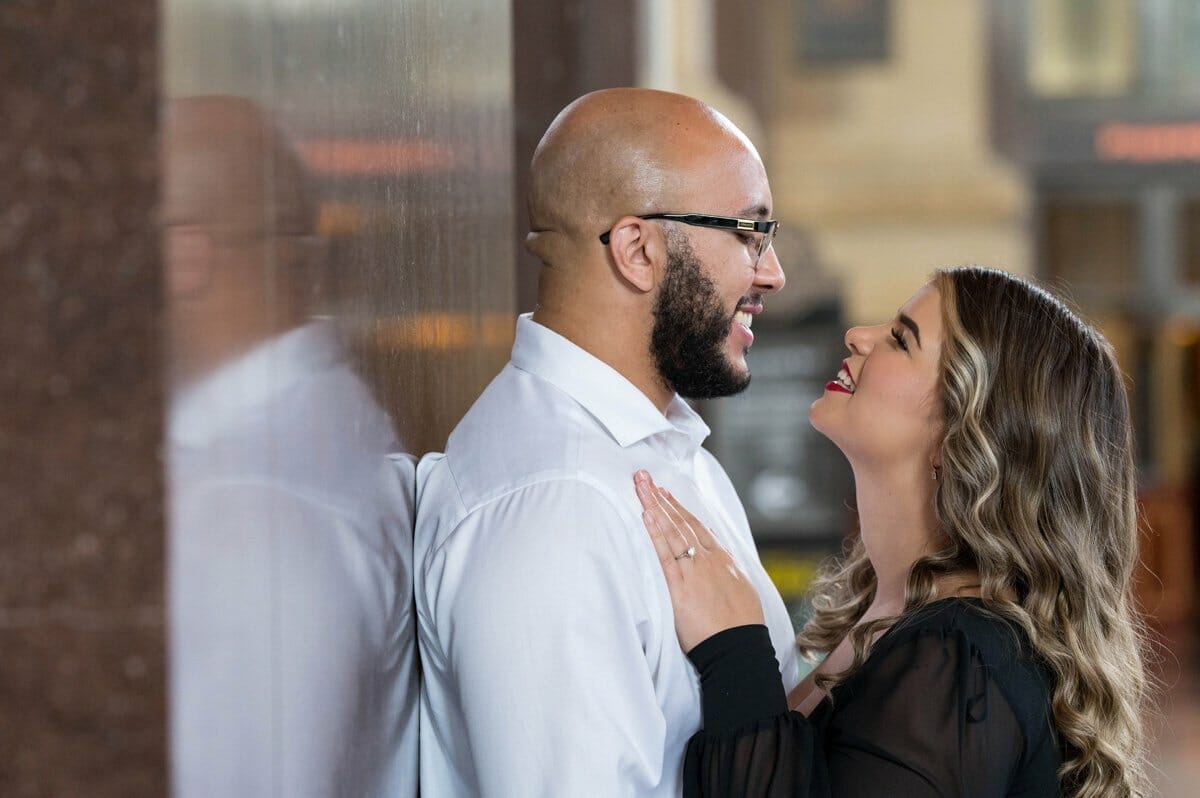 This was my first time in Union Station, so I didn't know what to expect or all the norms. Luckily, I looked on their website before we went and found out I needed a photo pass. After a few minutes in there, a security guard came up to us and needed to see it. Another unfortunate thing was that the main hallway was closed off for a wedding. Still, we were able to use different parts of the main entrance to get some beautiful photos.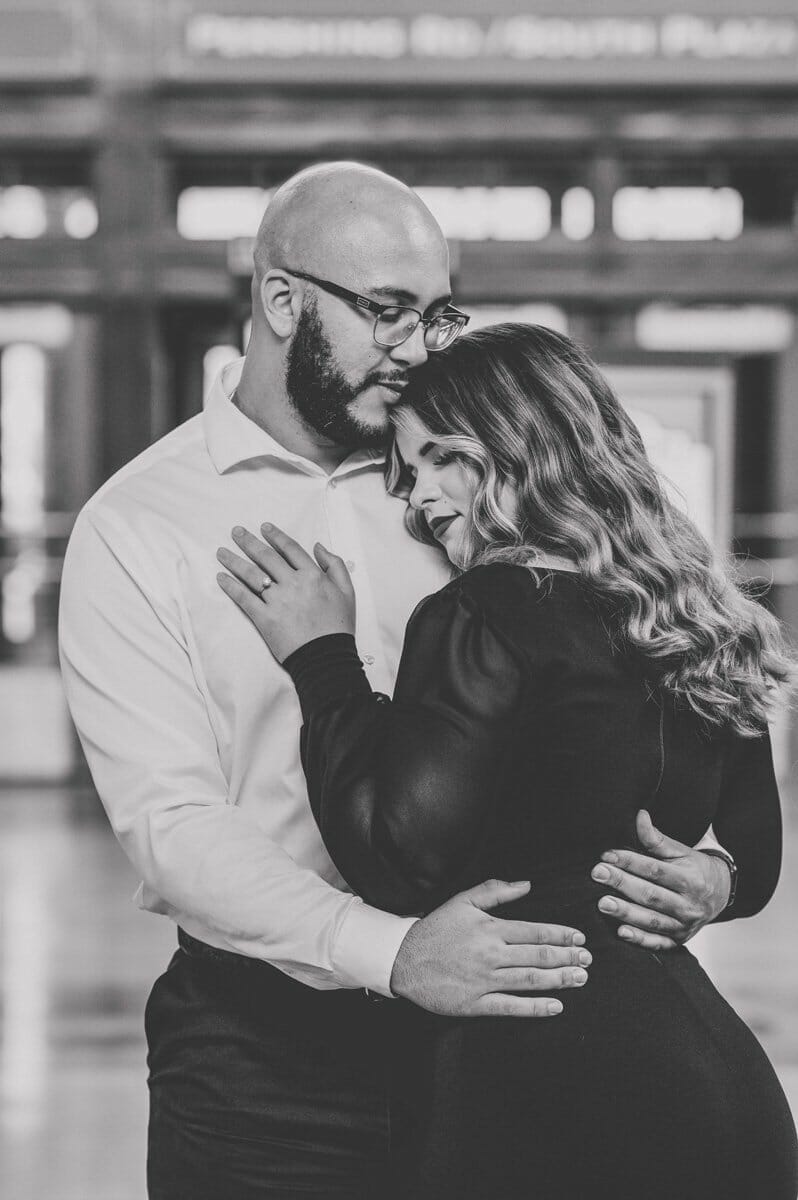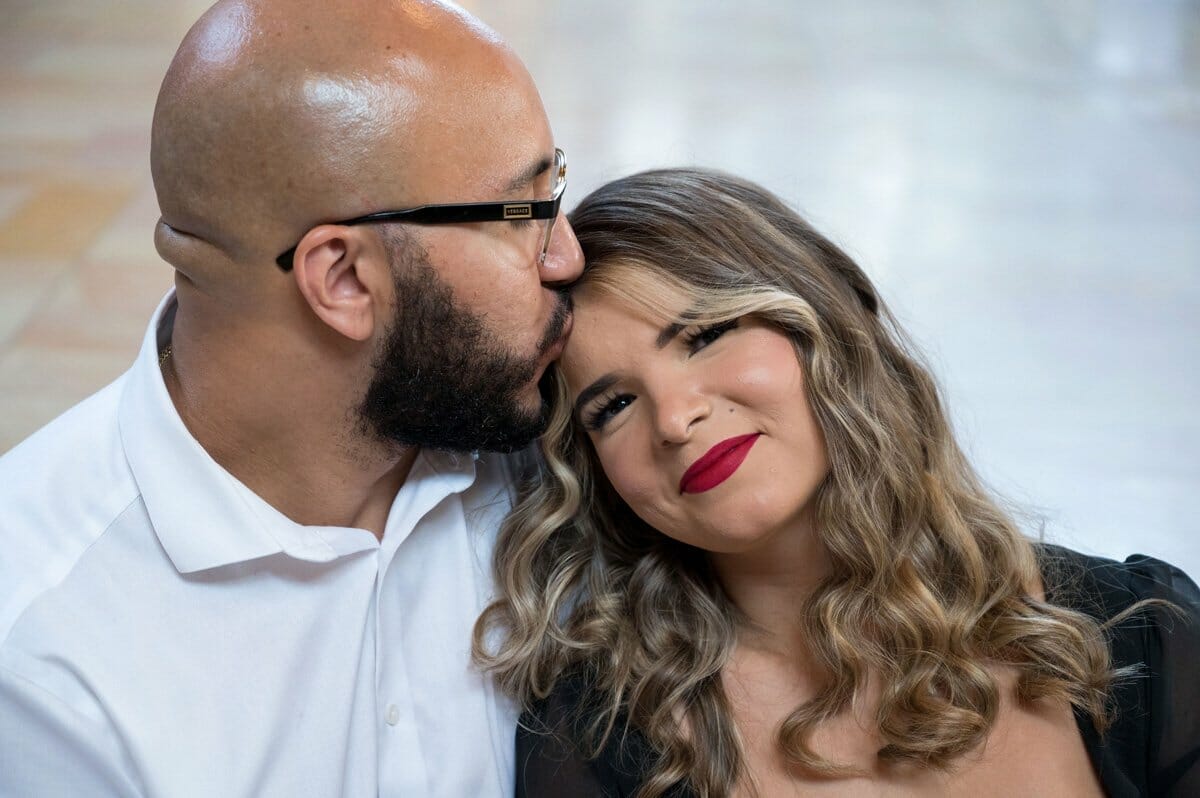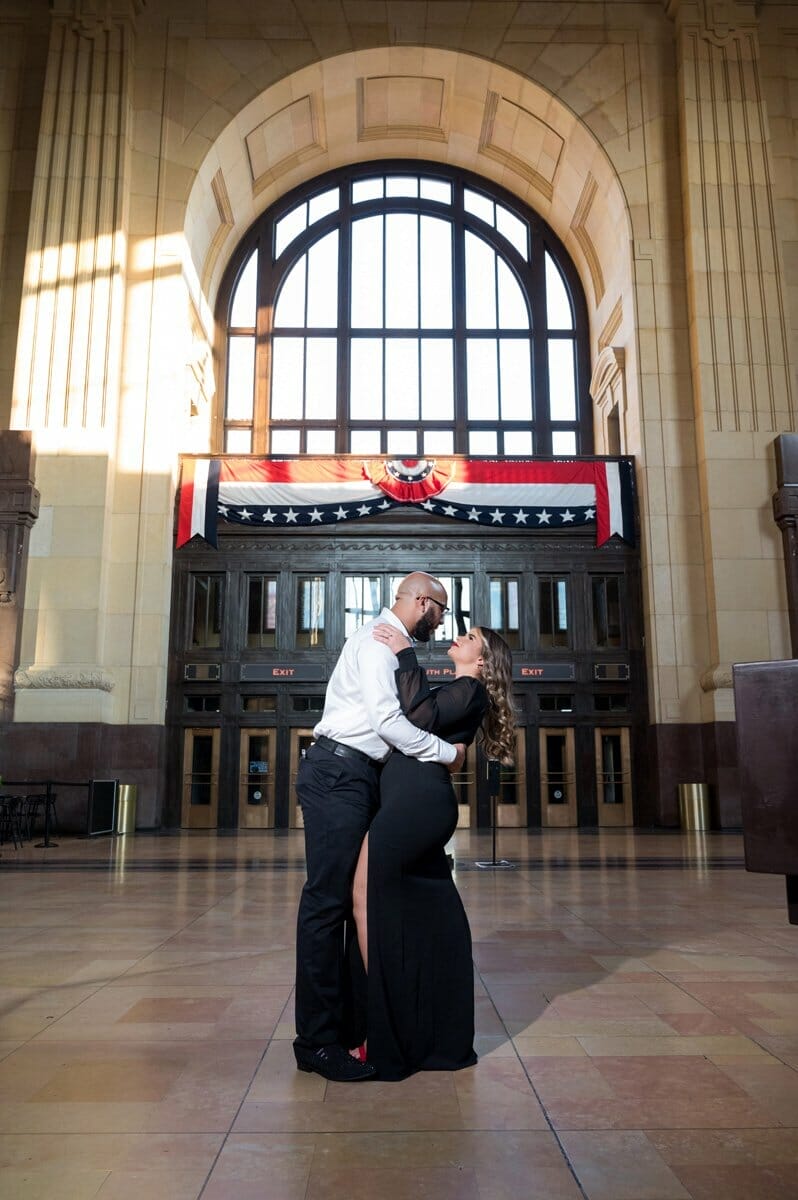 Afterwards, we crossed the road and headed up the hill toward the WWI museum. We found a cool wall with ivy, a cool spot at the top of the stairs, and a view of the city. The whole time Amy was quite the trooper. She was wearing heels so all that walking wasn't easy. Eventually she put on Jordan's shoes to make it easier. 
Jordan and Amy are quite the pair. Jordan is a nurse manager and works long hours while Amy is working toward being a nurse. Jordan said that Amy is soft, and gentle, but in the same breath she is compelling and strong. She brings incredible perspective, and though she is often not the life of the party, her presence is always felts and when she is sharing, she uses few words to convey incredible messages. Jordan is a bit more of a character. He's full of laughs got most of my jokes.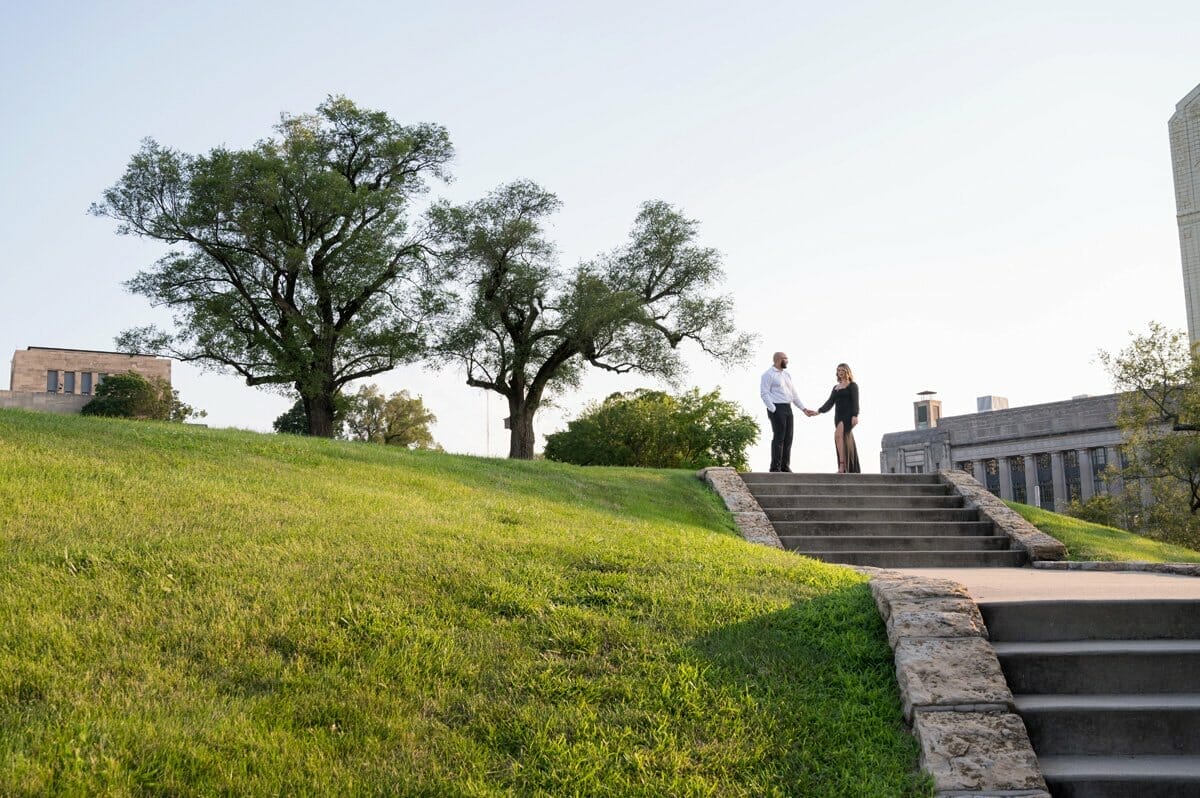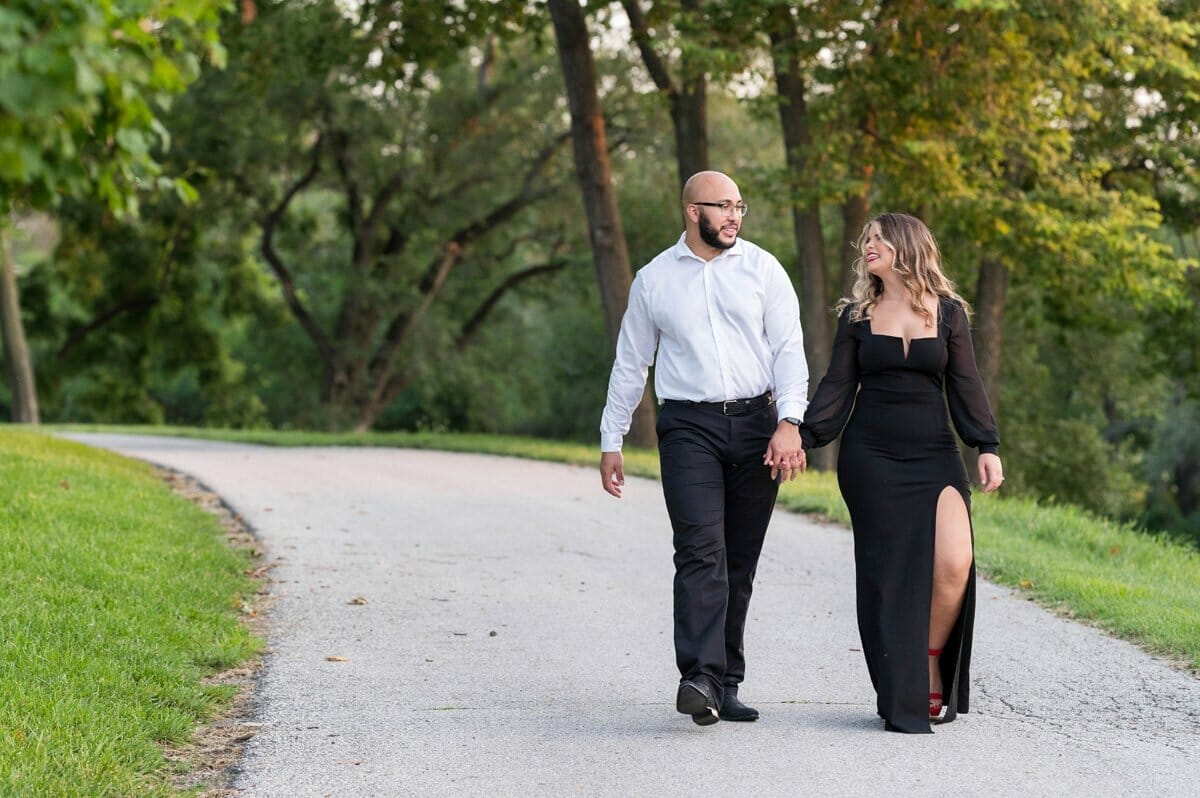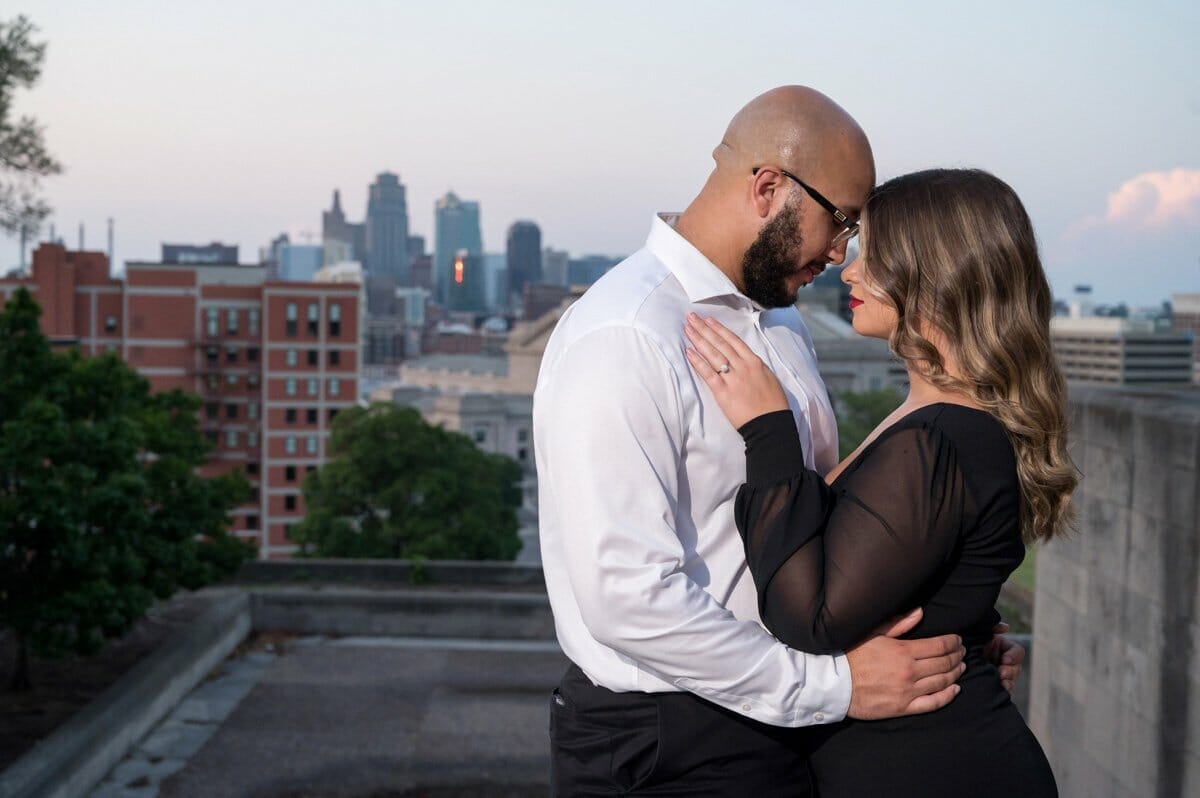 I think I ended up doing around 4 engagement sessions while I was in Kansas City for Courtney's wedding. I'll make sure to share the other fantastic Kansas City locations we used.