I'm back with another lovely engagement session for you guys. Like I mentioned before, I went to St. Louis a few weekends ago to do 4 engagement sessions. I already shared Dani and Molly's engagement session that was at the graffiti wall and near the Cardinal stadium. Today, we've got Erika and Brandon engagement session on Main Street in St. Charles.
This was actually the first shoot of the trip, and I think my first time in St. Charles. We didn't really see much of the city. We went straight to Main Street, and it was a very cool area. The roads were brick and all the buildings looked very old. It reminded me of a lot of old, quaint downtowns.
It was pretty hot when we first met up. Poor Brandon was sweating just like I was. I promised to give him plenty of breaks and make it as fun as possible. We started off walking around the street looking for interesting backdrops. There were stairs, a bit of grass, some doorways, and a few benches. It made finding places to take photos really easy in a small area. I tried my best to stay in the shade as much as possible.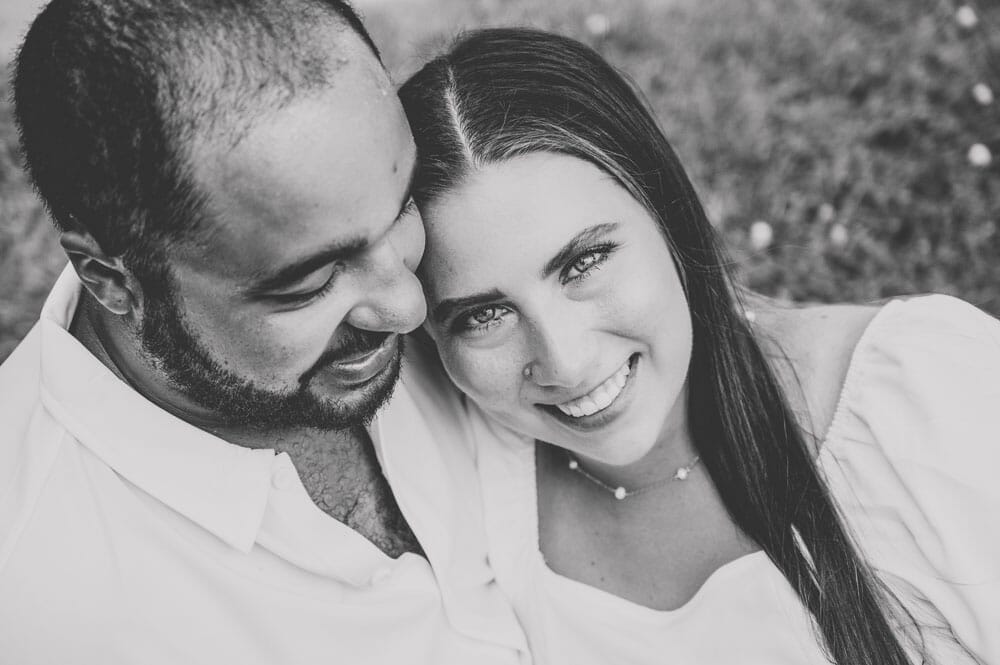 From there, we walked toward the river where it was more grass and hills. That's when we saw the clouds. Off in the distance, there were dark clouds, and they were moving our way. We managed to shoot for another 10 minutes or so before the rain hit. We managed to make it back to a covered area without getting too soaked.
At the end, it eased up enough to use the doorway of this old bank. It had some cool marble and color. That wrapped up the shoot.
I really enjoyed my time on Main Street. St. Charles seems like a neat place, so maybe I'll visit the next time I'm in the area.
Erika and Brandon were troopers and put up with the heat and the rain. It was a challenge but they still got some beautiful engagement photos.