I think this is the fastest I've ever turned around an engagement shoot. It's not like I was really in a rush to do it (the wedding isn't for quite some time), but I think just got so excited that I had to do it. I met up with Shelby and Trey Saturday morning for the engagement shoot, and it was just a wonderful, wonderful time at a very special location.
Engagements at a Special Location
Some people I feel like I just connect with. When we initially met, we sat around and talked for about two hours. It sure didn't seem like it. I felt the same way during the engagement shoot. We talked, hung out, and did photos. So cool!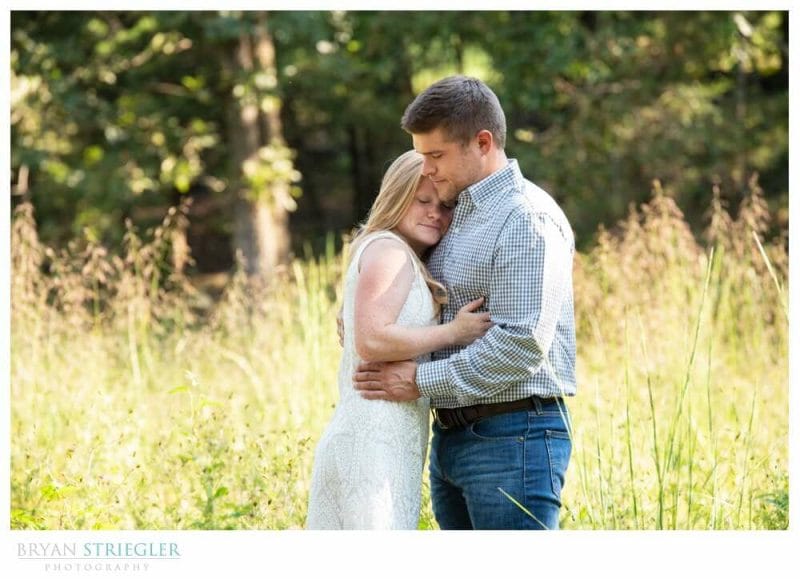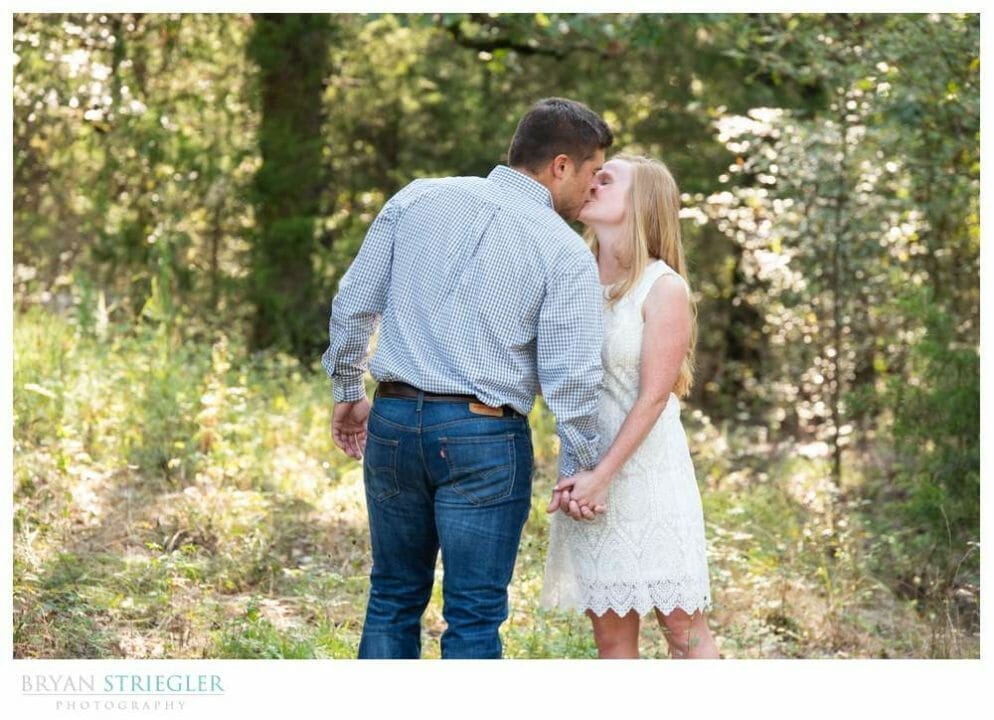 I guess it makes sense, though, because it turns out I am connected to both of them. At the meeting, I realized that Shelby was actually in Ethan and Misty's wedding from over a year ago. Even more interesting, when I found out Trey's last name was Pitt's, I realized my dad knew his family. Later, I found out something even crazier: my dad is currently building them a house! Such a small world!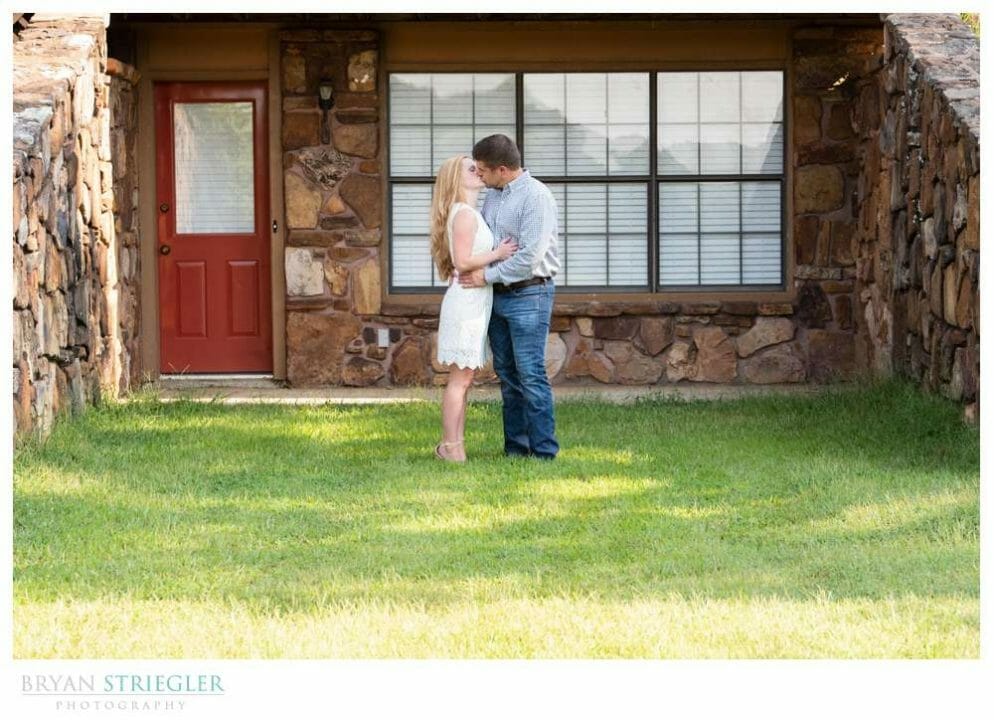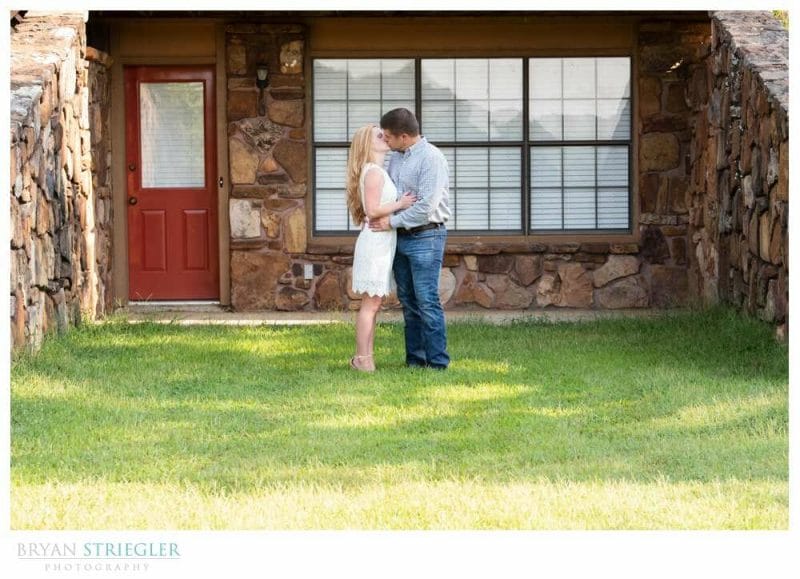 This shoot was so special! We went out to his family farm. Besides being beautiful, it had such a special meaning to him. This is where he grew up and hung out with his family. It's also where he proposed!
The real challenge with a place like this with so much land is deciding where to go. I had never been there before, so Trey had to give me a general idea of what was around. From there, we kind went exploring. I found a cute spot in the forest, a big open field with tall grass, and a creek.
Then, we hit up a few spots that they knew they wanted to use. We did a few photos by the brick walls of the house where he proposed. Then, we had a lot of fun with the sign for the family farm. We did some cute ones, but my favorites were with Trey posing and Shelby looking not interested. We made our way up to the top of a hill and got some shots with a big opening. I made Trey dip her for the first time, and he killed it!
It's so crazy to think that I almost missed out on this amazing couple. They found me at a bridal show, and they didn't even talk to me but talked to one of my helpers. I'm so, so glad that we made that connection. I can't explain how much fun they are to be around and how much I am looking forward to their wedding!