The world is such an interesting place. There are so many people, and they are all so different. I love getting to meet new people and figure out their personalities and what they are into.  Jennifer and Alex's engagements at Old Main was a great example of all of this.
Engagements at Old Main
Jennifer first reached out to enter a contest I was having. When I saw her name, I thought it looked familiar. I found out that I actually knew Jennifer's brother from back in college. Small world.
This engagement session was so much fun! Jennifer has such a big, happy personality. She just glows. Her fiance, Alex, is also quite the guy. He's a little more reserved, but he connects so well with her, and it was great to see them together.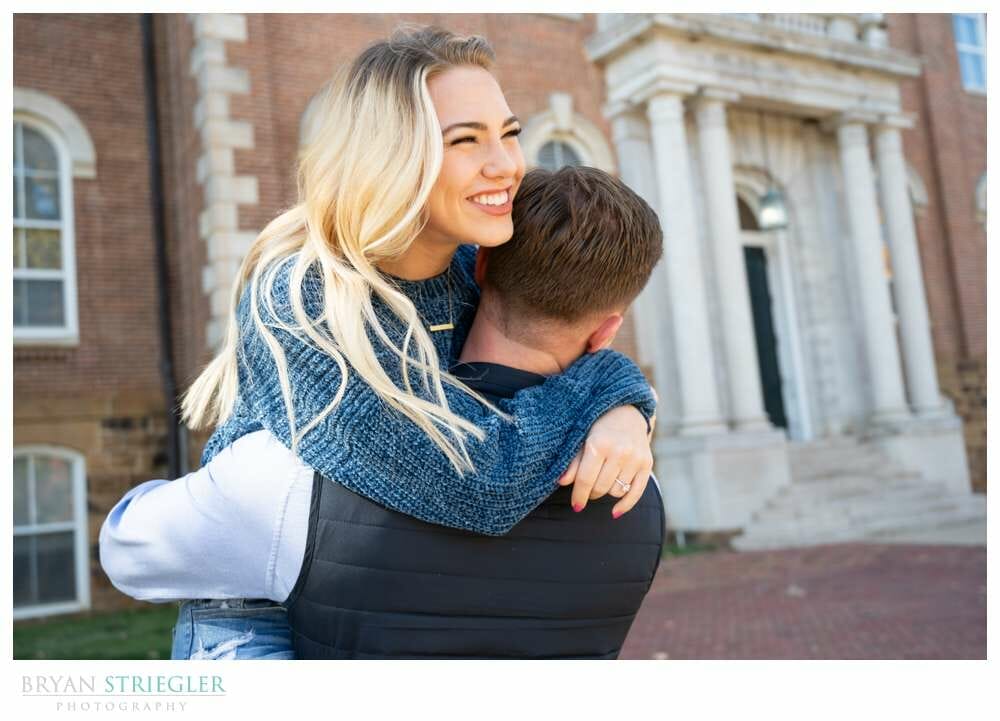 We met up on the University of Arkansas campus, and we did the entire shoot there. The majority of it was on Old Main lawn, but then we went behind the building to a row of trees and then to behind the library.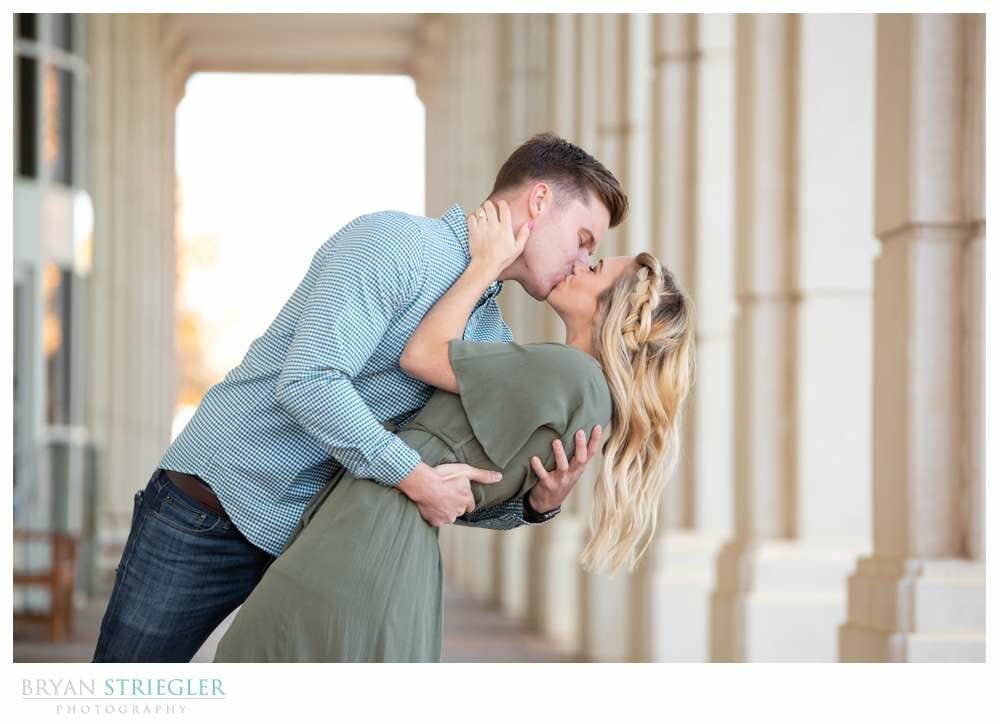 There were so many pictures that I loved from this session. So many of them are full of real smiles and happiness. I really struggled with picking a favorite. In the end, I'd say it was the one in the trees. The color was beautiful and there was something about the softness of the moment.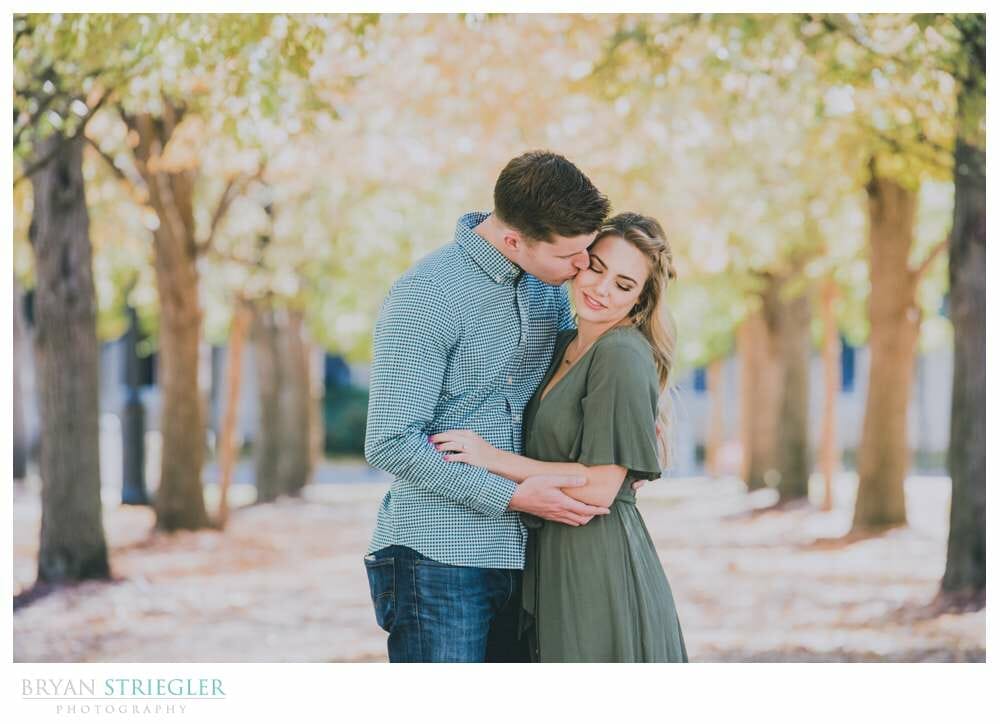 It's cold outside now and I'm not shooting many engagements sessions right now. It was nice getting to look back at these warm-weather photos and such a loving couple!