Over the past few months, I've done several experimental engagement shoots. I was lucky to find plenty of couples that would come out with me and let me try out some new things. I did some cinemagraphs with Jorden and Sabrina and one with Abby and Parker. This was a new twist on photo and video, and after a few tries, I really started to love them. I think I'll be doing more of these in the future. Then, I had a few couples let me mess around with drone photography. Abby and Scott were the first ones. The drone was a bit of a challenge, but the rest of their engagement session went smoothly.
Experimental engagement shoot: Abby and Scott
I didn't have a lot of time to get to know Abby and Scott, but I really enjoyed the time we had together. We had to start the session a little later in the day due to everyone's busy schedules, so we were rushing from one thing to the next. I learned that these two aren't really from here, but like most, came here for a job. Scott's a big baseball fan, and they both are into dealing with numbers.
We shot the experimental engagement session out on my parents' land, so we wouldn't have to worry about people or restrictions. The light was really pretty and we messed around in some of the fields. After a few minutes of normal portraits, I tried out the drone. To be honest, I was really frustrated with it. The drone would turn on, go up, and then disconnect. Abby and Scott were really patient through the whole thing. Finally, I got it up and was able to snap a few pictures before it messed up.
I really like the idea of using a drone for wedding photography, but I don't think I'll be using it very often. The whole process is slow and unpredictable. I just don't have the time to set things up and then have it mess up three times. Also, the image quality just isn't there. The images were soft and had too much noise. Yes, I'd love to be able to get crazy high shots and get a camera in places I can't reach, but it just isn't worth it.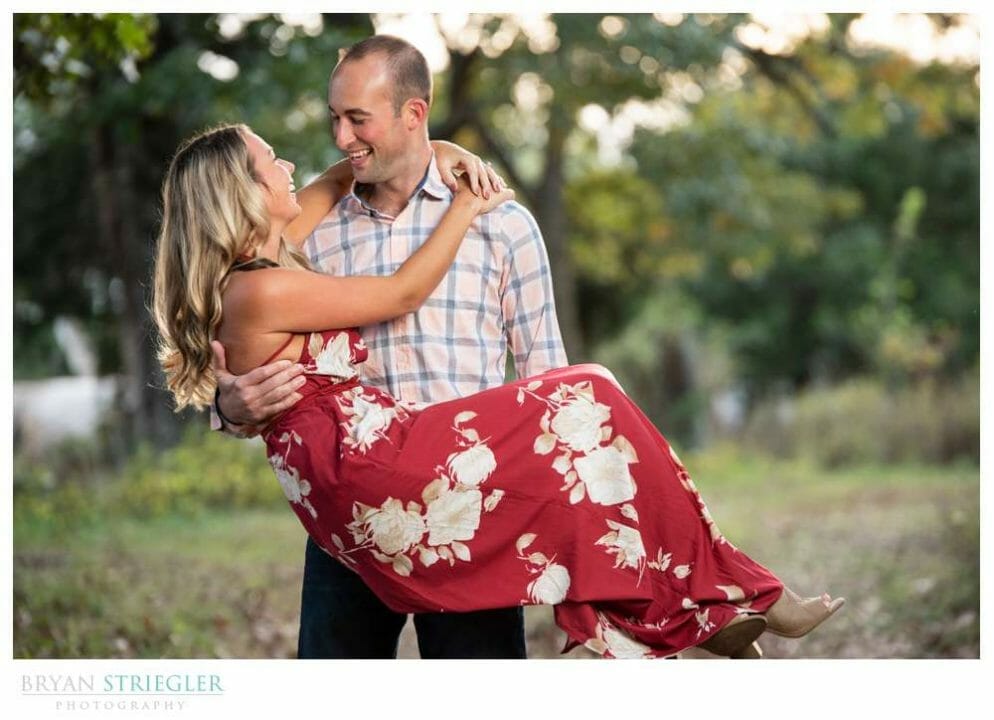 Abby and Scott's engagement session was a quick but fun time. I learned some things about these two awesome people and also learned an important lesson about drone photography. I think I'll be doing more of these experimental engagement shoots in the future. I'm excited to see what else I can try out!