Life is about connections. We start out with our family, and then as we got out into the world, we meet new people and make new connections. For Jordan and Josh, it really is all about those important people in their lives. I saw that starting with their engagement session. They brought along their dog and a friend to help out. I don't think a lot of guys would want to tag along on an engagement shoot, but he was happy to help. The wedding day was no different. It was a very family-centered wedding.
Family-centered Wedding
We did all the normal getting ready things, but things really got started with the first look. Josh was so excited to see her and even had a letter that he read. From there, we did family photos. Now, it was one super cold day, and their family was willing to get there early and deal with the cold. That says love and dedication.
My favorite moment from this time was a small one many people would miss. While Jordan was waiting for photos, here father came behind her and wrapped his coat around her and just held her to keep her warm. If that doesn't get you going, I don't know what will.
The wedding location also was connected with their family. We were at the Willie James event center in Tontitown, and I don't remember the exact connection, but I believe it was owned by Josh's relative. The ceremony took place in the back area, which was a smaller yard, so it really gave it that cozy, family feel. It was also freezing, so everyone was cuddled together.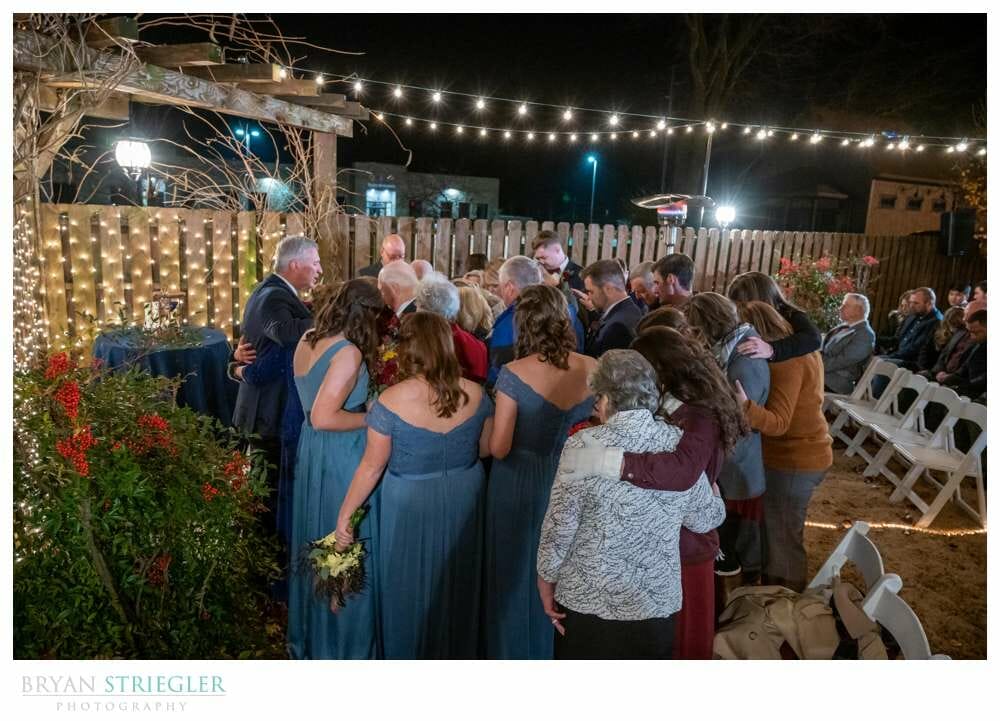 During the ceremony, a few moments stuck out. When it was time to give the bride away, Jordan's father held her for a long time and told her something; I'm sure some fatherly advice or how much he loves her. Later in the ceremony, they invited everyone down to circle around the couple and pray. It's just little things that really show what they care about.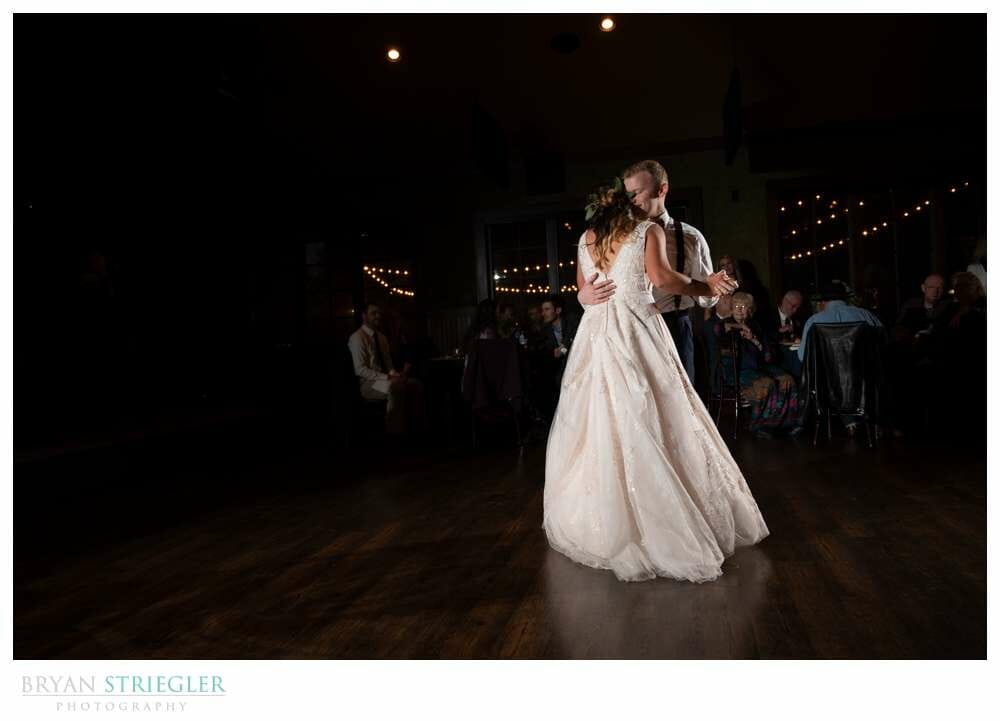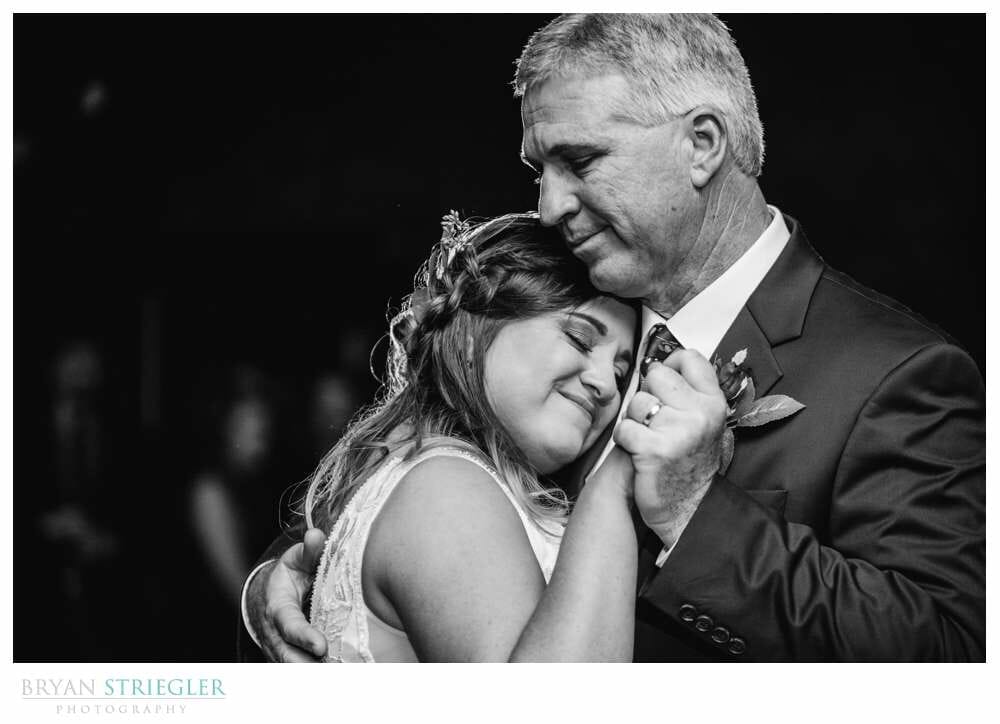 The wedding reception was all about family. The meal was made by the family, there was a quiz about Jordan and Josh, there was a table with photos of family members, and they had a special dance with the grandparents.
One other thing I saw that I loved. Jordan is a school teacher, and she wanted to get her students involved. She had them write about love, and she used their answers on the centerpieces! It was so fun seeing what they all said.
This really was a family-centered wedding and all about friends as well. You can always tell what kind of people the couple is by who shows up to the wedding. Jordan and Josh's wedding was packed with happy, energetic people. I think that says a lot about them. It was wonderful!