They say you'll do anything for the person you love. Well, Emilee definitely showed her loved for Ethan during her engagement shoot. It was cold, and to make it even worse, the wind was blowing. To make it even worse than that, she was wearing a dress! That didn't matter though. They were troopers and still had a good time being with each other, and I love the way their engagement photos turned out. Check out their February engagement photos.
February engagement photos
I met up with Emilee and Ethan at the Fayetteville Square. Right now, there's not a lot alive out in nature, so the city was the best option we had. Buildings look good year-round! The Square is always a fun place to be anyway. Christmas was over so the lights weren't up anymore, so we got a totally different look than the last time I was there for Emma's engagement session.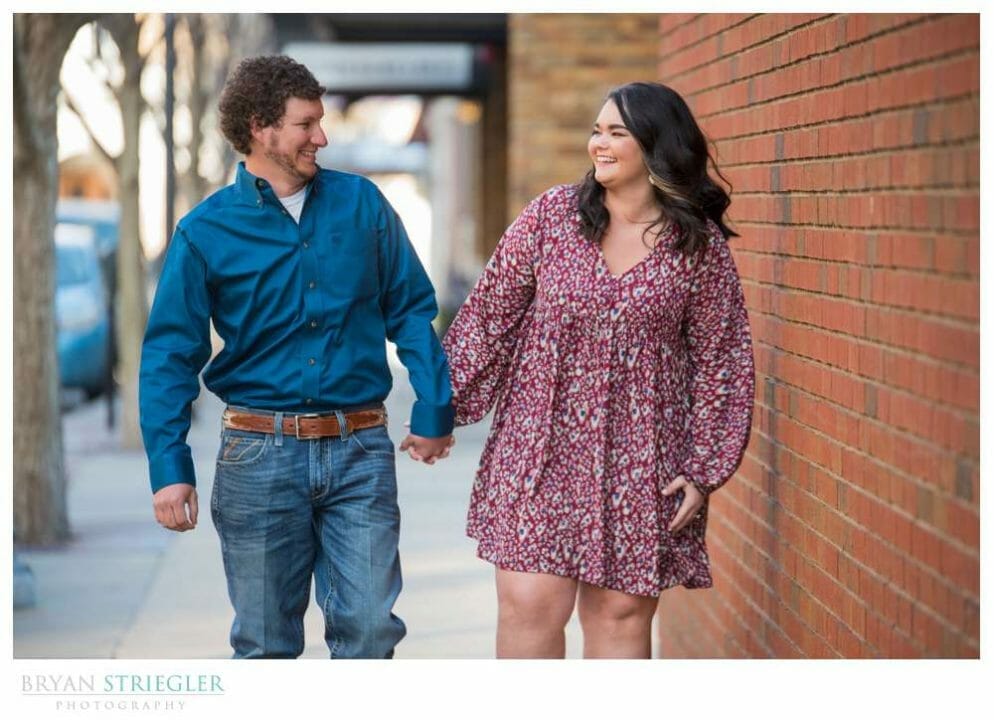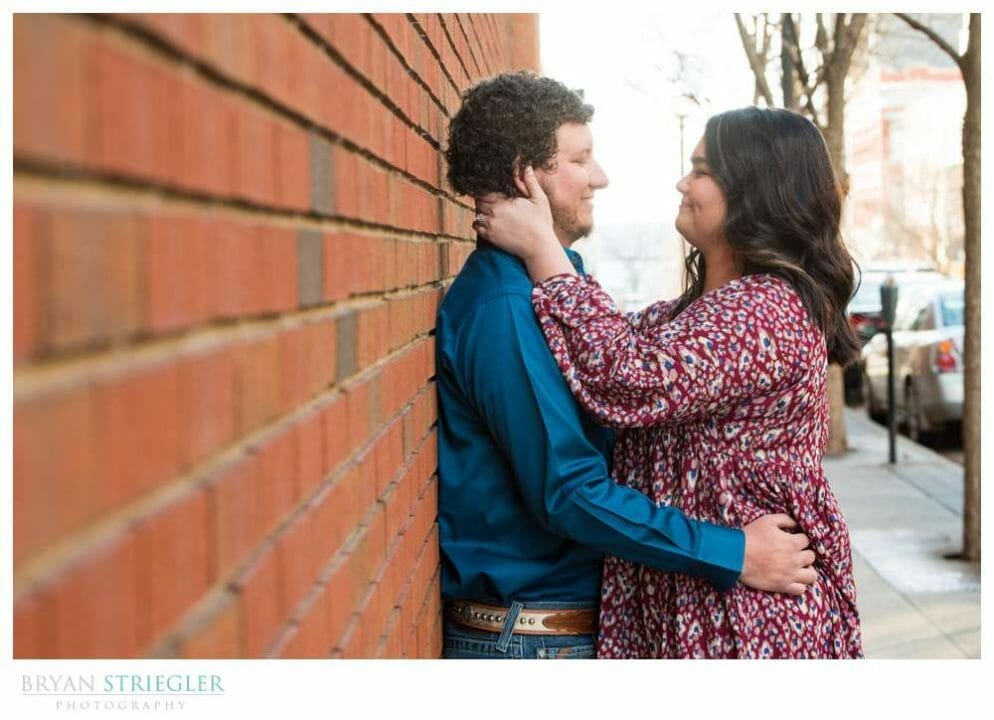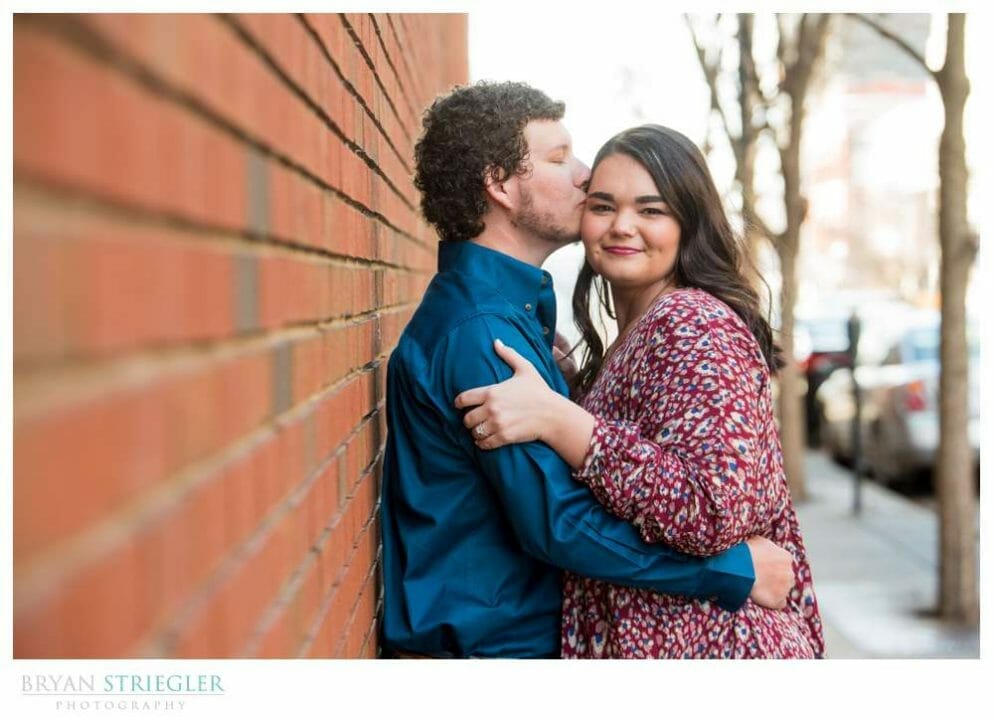 The one thing I've continually seen over the years is how opposites really do attract. In almost every couple, you have the outgoing person and the other is more reserved. In this case, Emilee was more extroverted. As soon as I met her, I could tell she had a bubbly personality. Ethan, was a bit calmer and reserved, but I could tell he was still fun.
At the end of the shoot, I did an interview with them about their experience with the Diamond Center. So, we went through it all, and at the end, I realized the audio recorder wasn't on! Oh geez! They were nice enough to do it again for me, and I think that says a lot about who they are.
Emilee and Ethan still have a few months until their wedding, and I can't wait to see all the fun they have. Unfortunately, I was already booked for their date, but I know they are still going to have an amazing wedding day. Just from the short time I spent with them at their February engagement session, I could tell they were an easy-going couple but liked to have fun.