If you know me or have checked out much of my site, you know I'm all about goofy and fun and having a good time. About a month ago, I put a post out on Facebook looking for fun couples. I wanted to find some really interesting people and do something different. It's always exciting to do something different. Anyway, I got a ton of entries, and it was tough making a decision. As soon as I started talking to Maggie and Brad, I knew I had picked the right couple for Goofy Engagement Photos.
Goofy Engagement Photos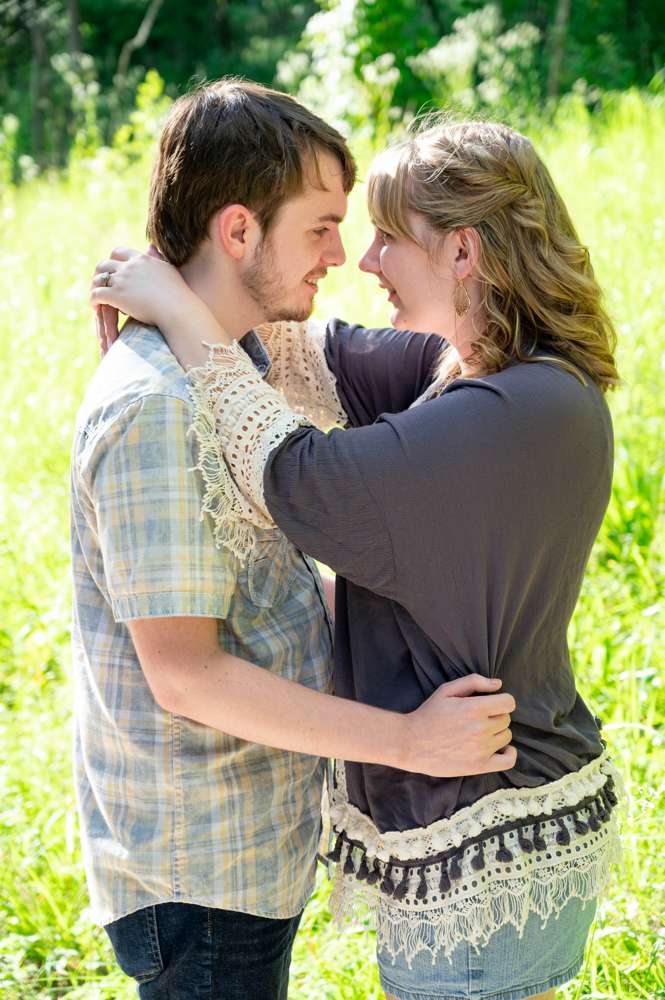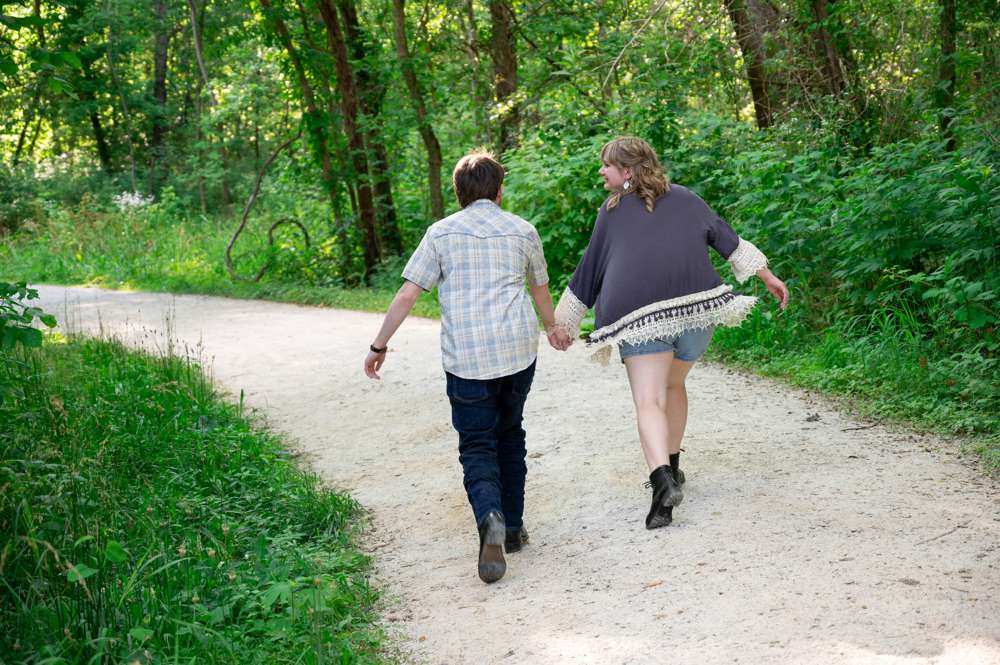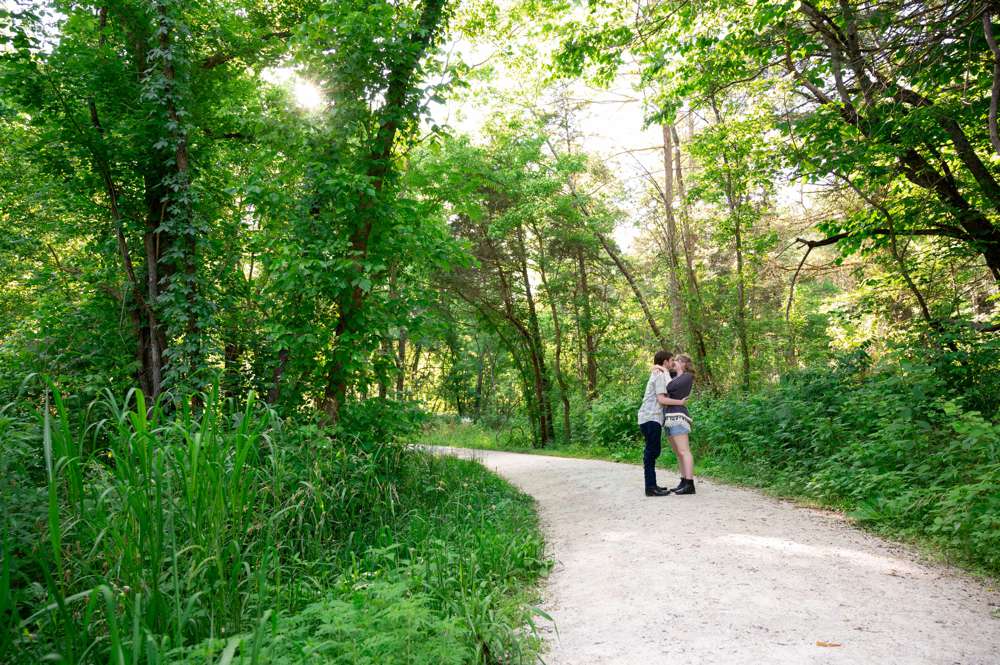 Maggie and Brad are just full of energy and love. They love to go back and forth and mess with each other in silly different ways. If I had to pick one, I'd say Brad is the crazier of the two, but Maggie knows how to deal with him and keep him out of too much trouble.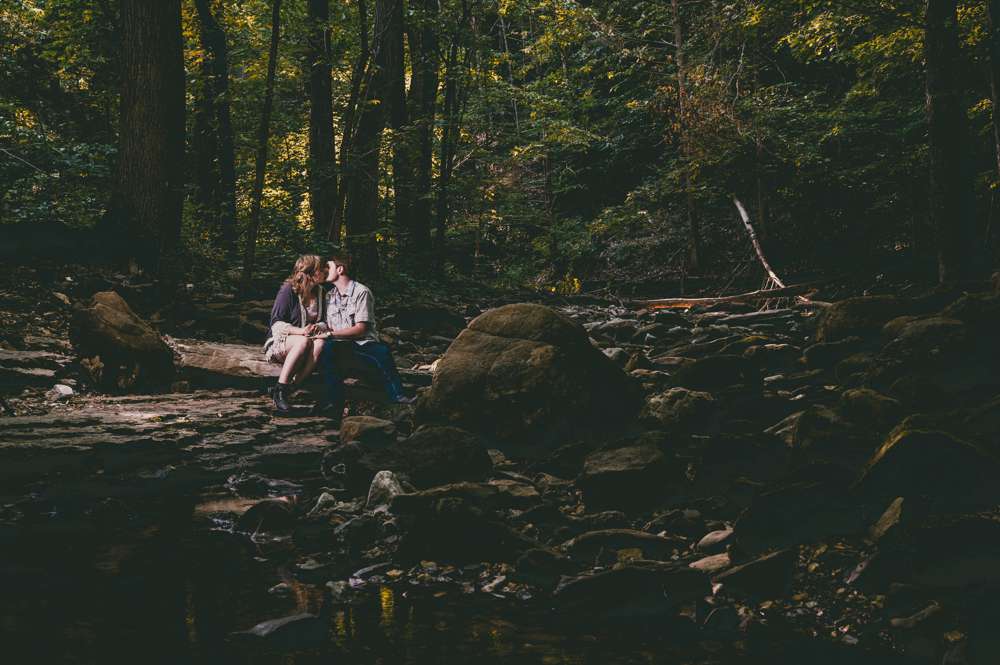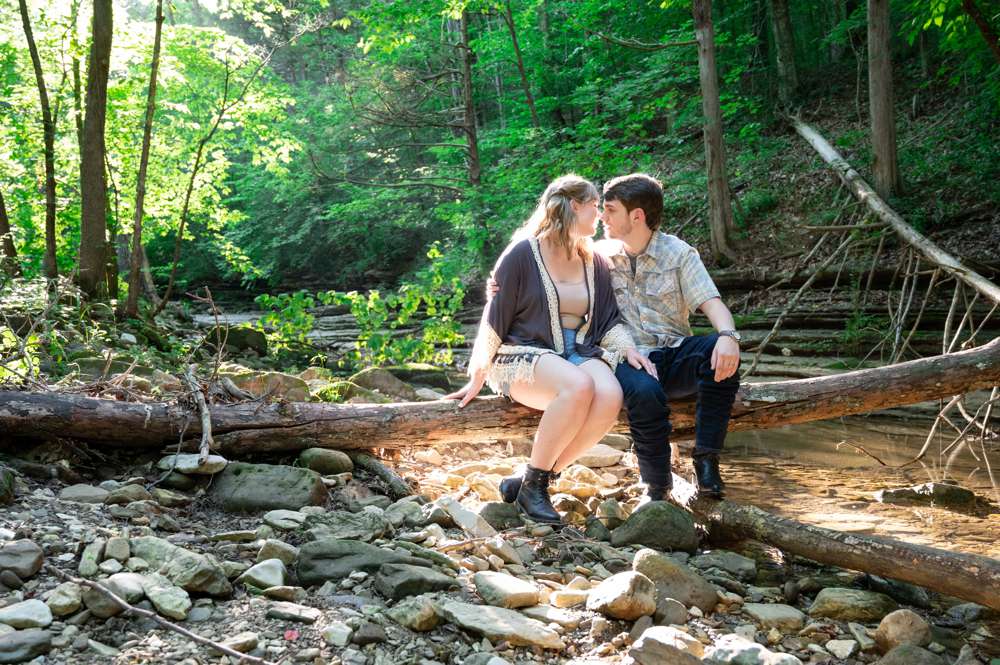 We definitely went exploring for this engagement session. They came from the Kansas City area, and it was about a 1.5 hour drive for me to the Lost Valley Trail. I had been there once before with Sheepdog Impact Assistance, so I knew how cool the place was.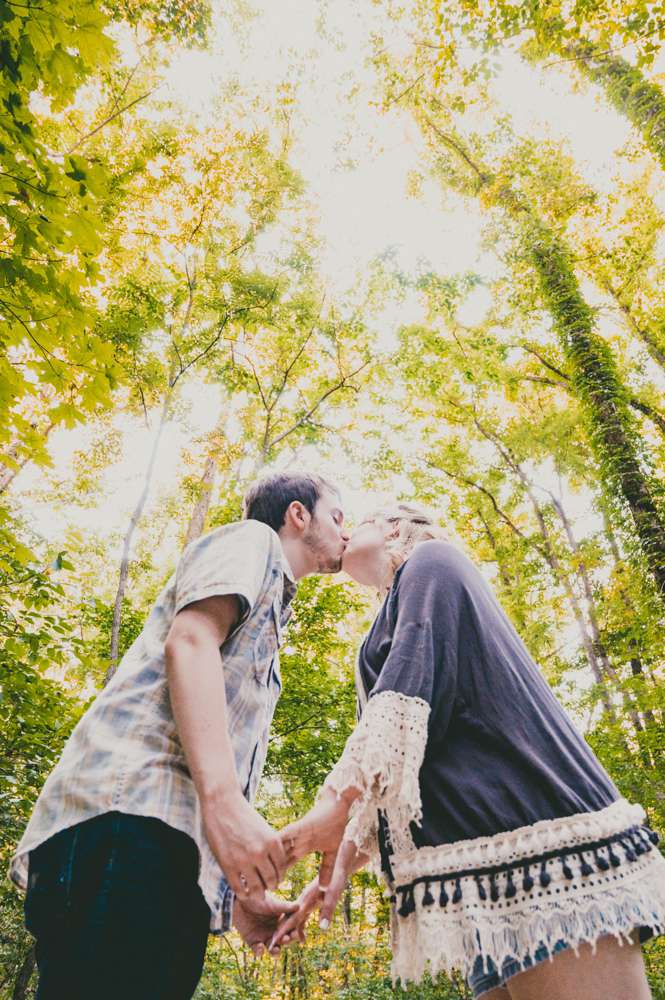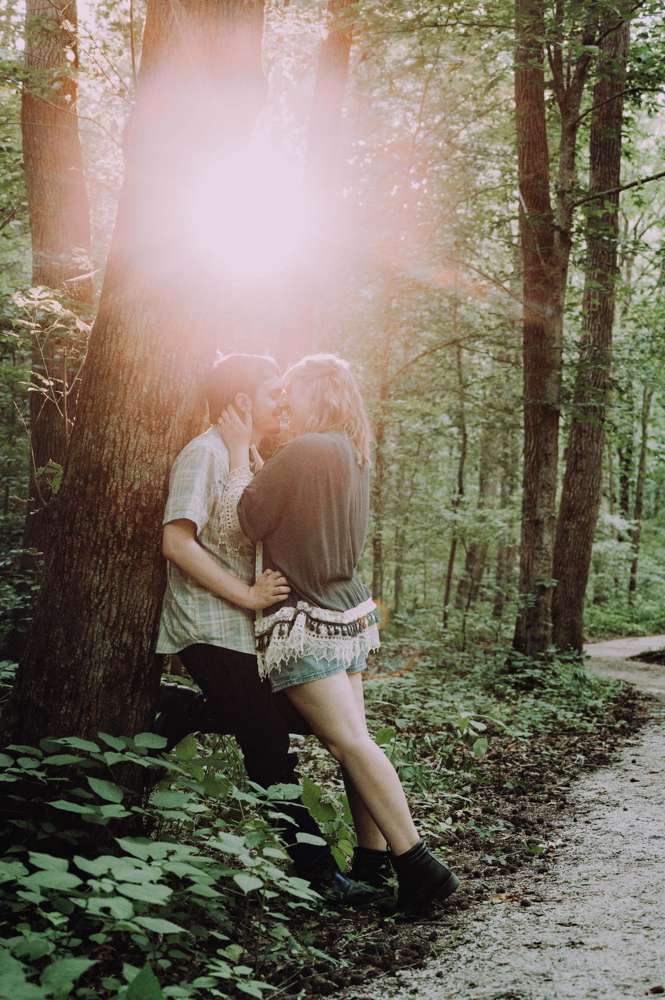 It was a lot of walking, but we found lots of cool things along the way. There were fields, forests, creeks, rock stairs, and that's only a smidgen of what was available. We had to keep focused because our main goal was at the end of the trail: the waterfall.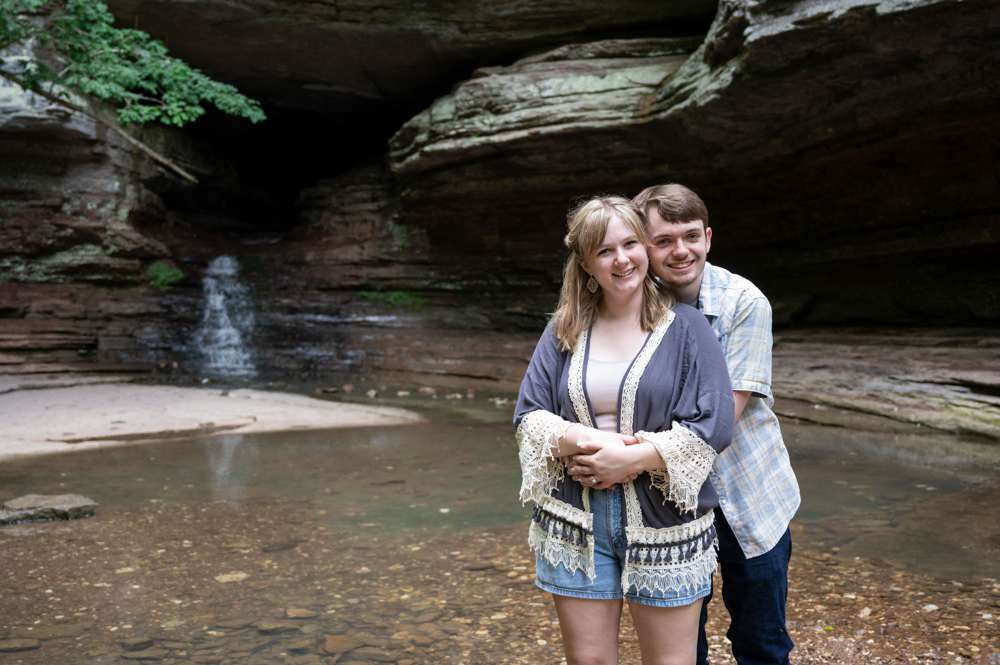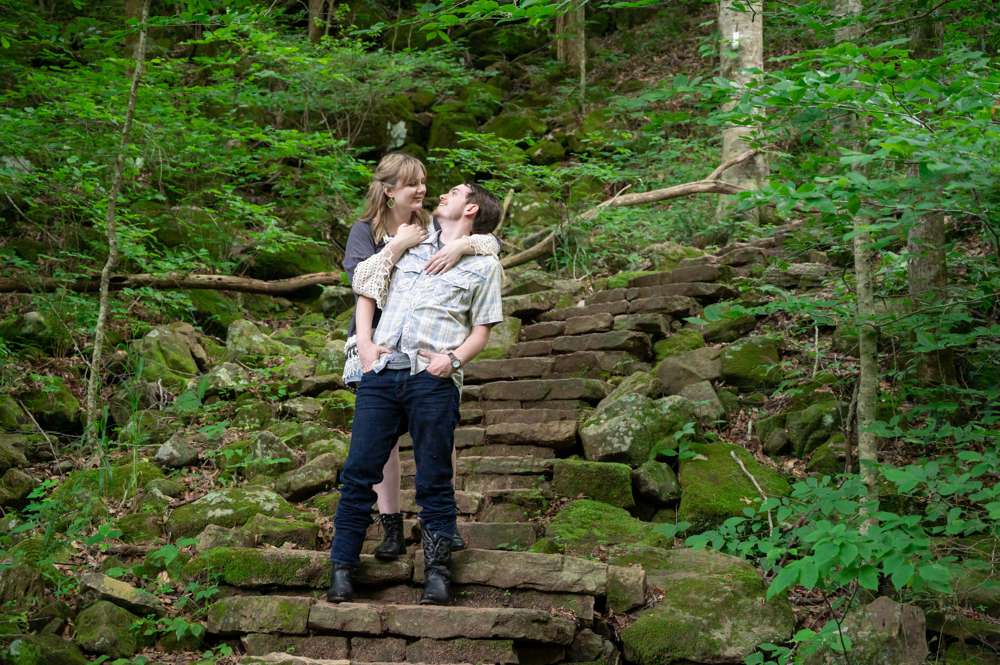 I think it took around 45 minutes or more of walking (probably 25 if we hadn't stopped to do all the photos) to get to the waterfall. It's really awesome. There are big rocks out in front of it, so there are places to stand and not get in the water, but then below it, a pool forms from all the water.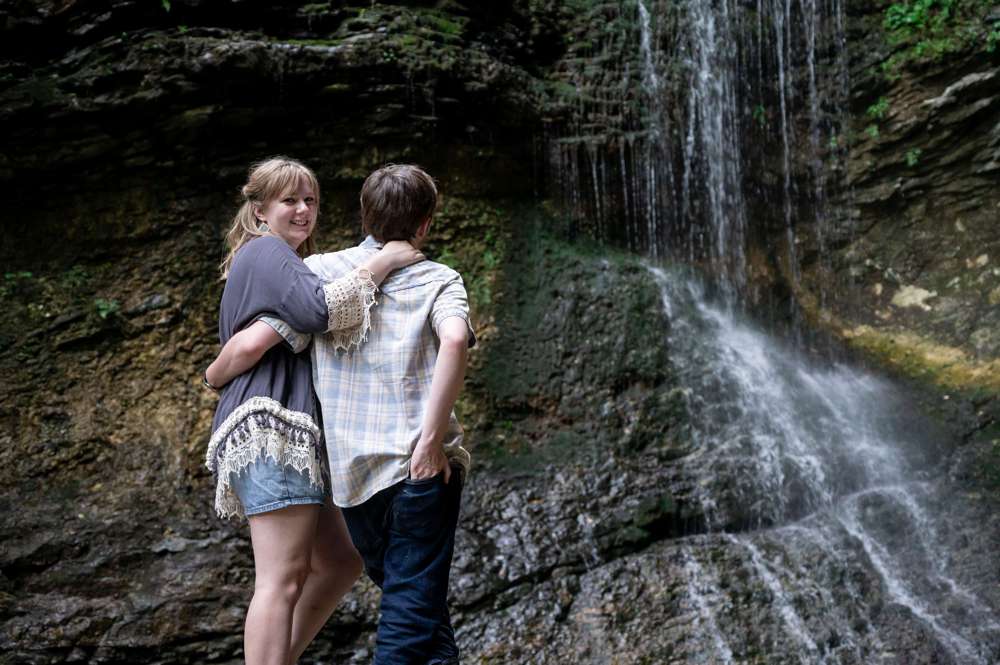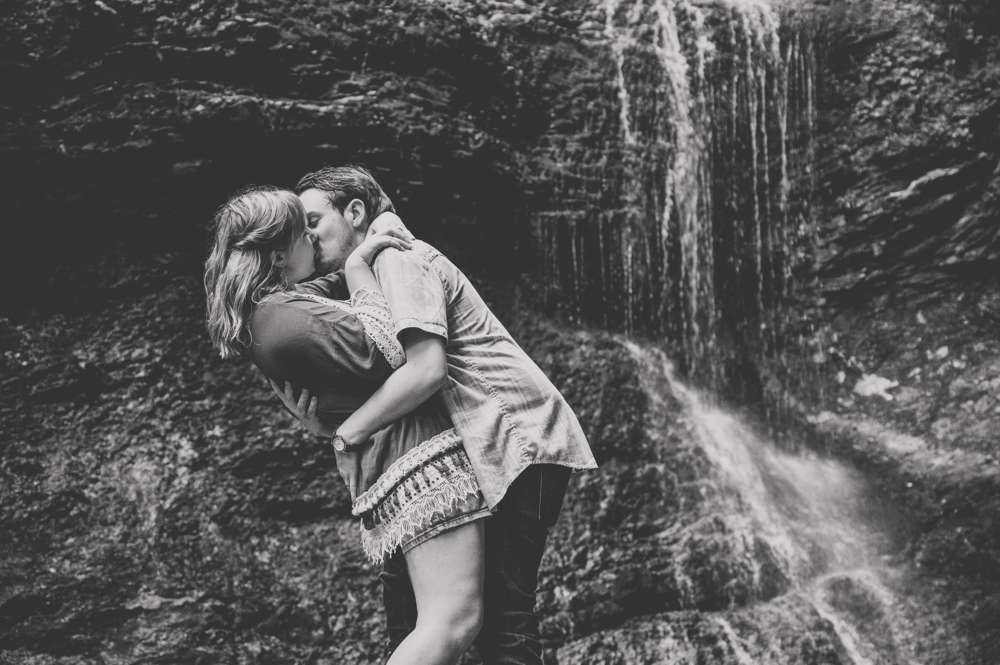 We did some photos with them on the rocks with the waterfall in the background. Then, Brad decided to be adventurous. He climbed up on the rocks toward the top of the waterfall. I'm really glad he didn't fall because carrying his mangled body all the way back would not have been pleasant. He survived though and then Maggie and Brad got into the water and started playing.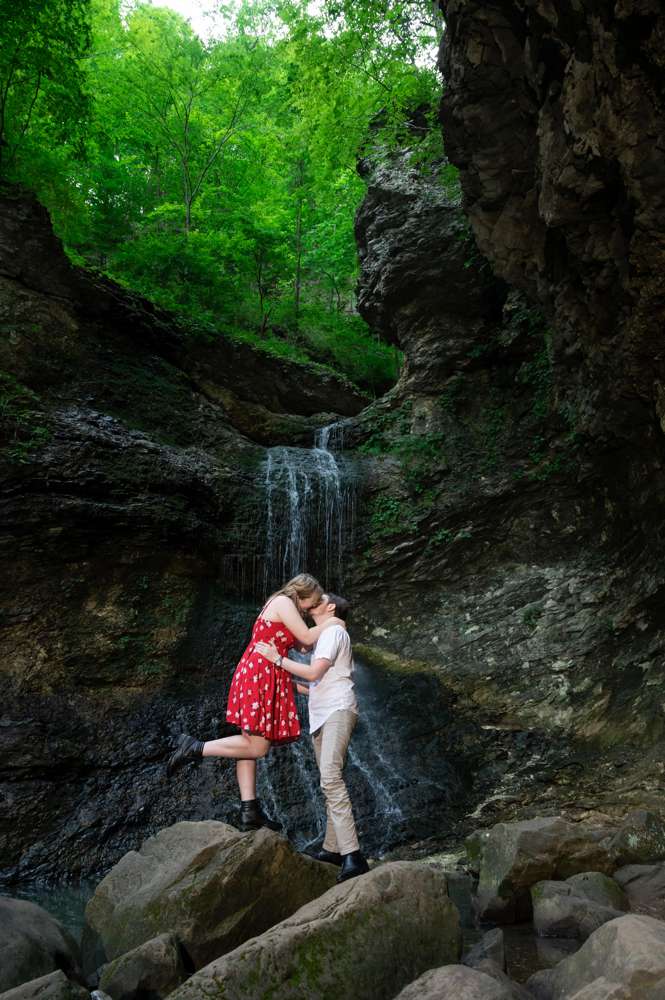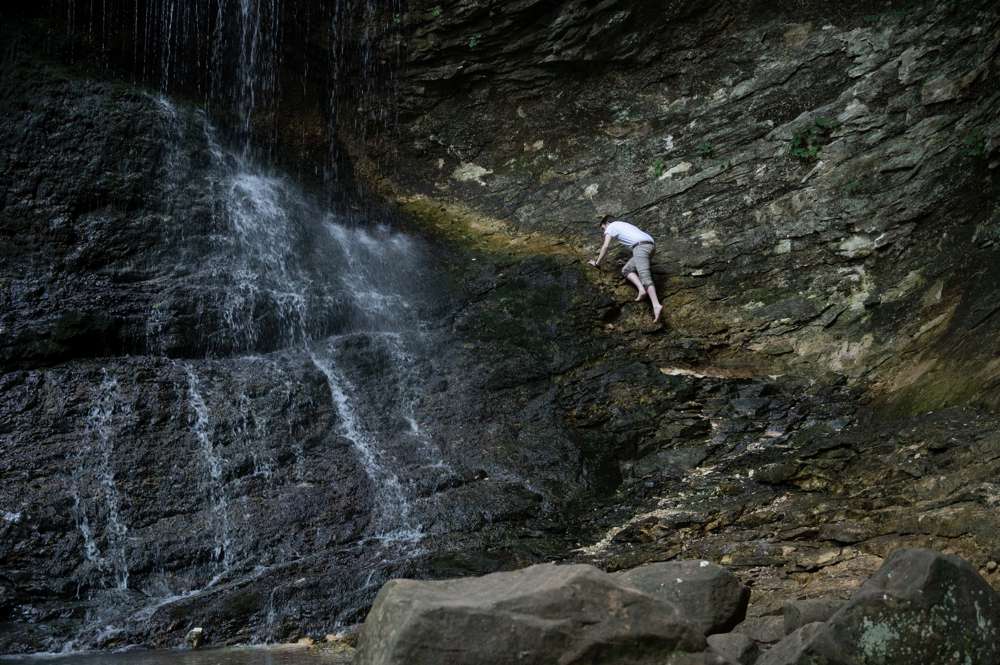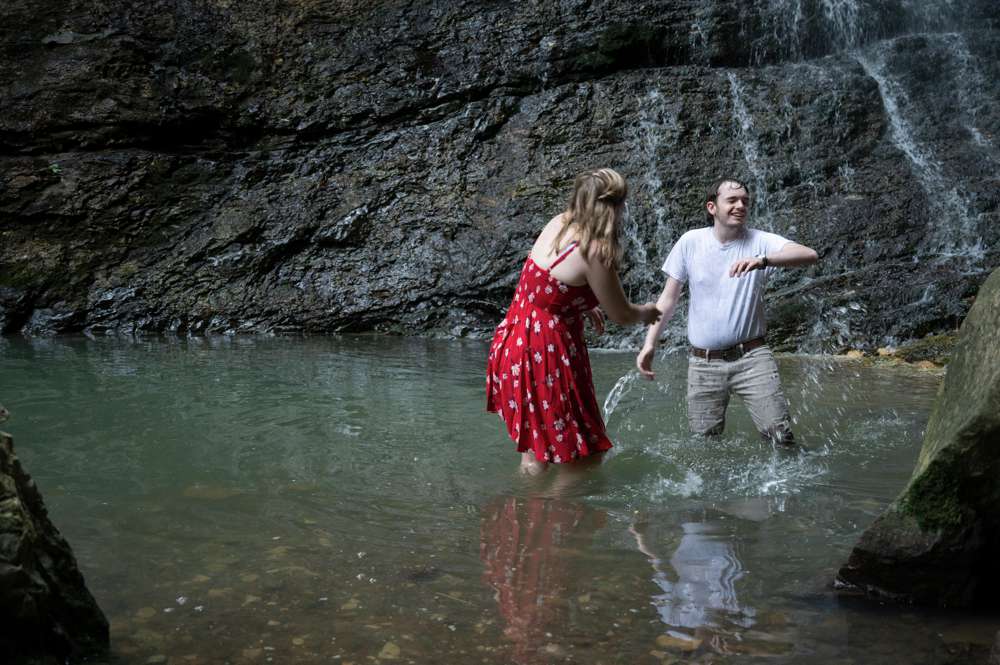 To end it all in a wonderful, goofy fashion, they changed clothes, but Brad decided to wear her shorts all the way back. I don't recall if he didn't have clothes or if he just felt like being different.
There were lots of laughs and goofy moments during this engagement session, but we also got some lovely, romantic moments as well. Maggie and Brad truly love each other, and it shows throughout, whether they are poking each other and talking about who can run faster in case a bear shows up or just hugging. I'm so glad we adventured out and had these goofy engagement photos.