The bridal sessions continue! I've got two more scheduled for this week and hopefully another next week. It has been so much fun getting to work with new people and at new locations. I already shared the fun I had with Meredith at Osage House. Now, I get to share with you Haley's bridal portraits at The Orchard.
Haley's bridal portraits at The Orchard
The Orchard isn't completely new to me. I did an engagement session there over a year ago, but I didn't really get to explore all The Orchard had to offer. Plus, they just finished remodeling their barn, so now they have another option for weddings.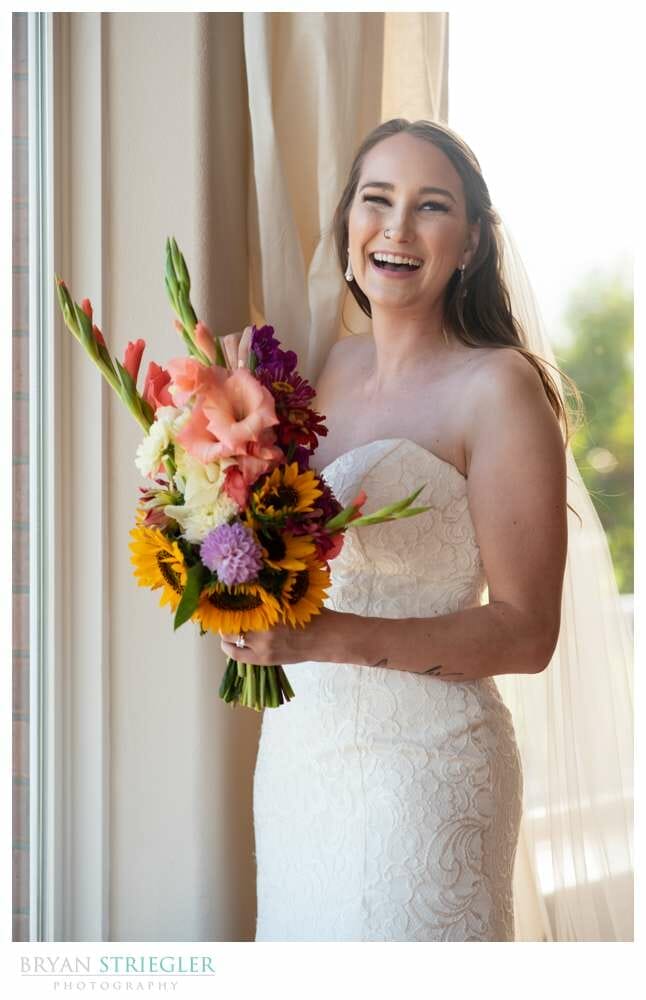 The Orchard has lots of land and several different spots to explore, so we really had to cover a lot in the time we were there. We started in the mansion with the stage. There you have large windows and a high ceiling, so it's perfect for wide, epic shots. I played around with natural light and flash, and I think both ways turned out great. Then, I brought Haley closer to the window to use the natural light. One of my favorite shots had her veil pulled across to frame her.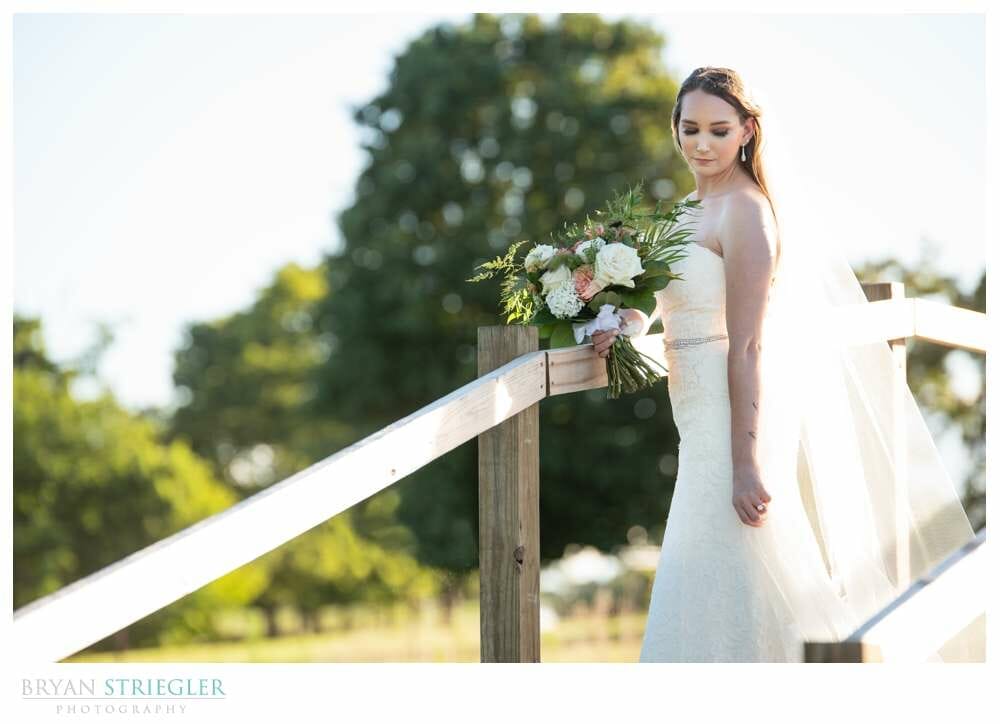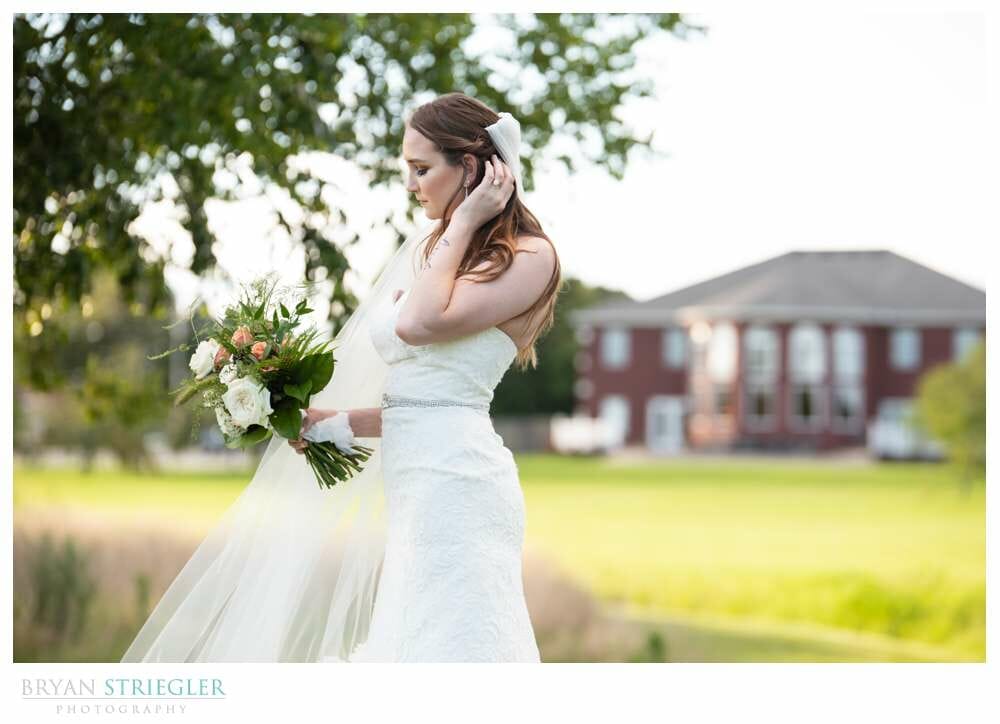 We then went on an adventure! We hopped in the carts and drove out toward the pond. The sun was a little strong, so we were a little limited at first. I started on the bridge with the sun behind her. Later, though, we got some clouds, so I hurried to shoot the other direction before the sun came back. Just a few feet from the pond, we had a great view of the mansion in the background. I took a few shots there and then moved to the right and had the old gray barn in the background.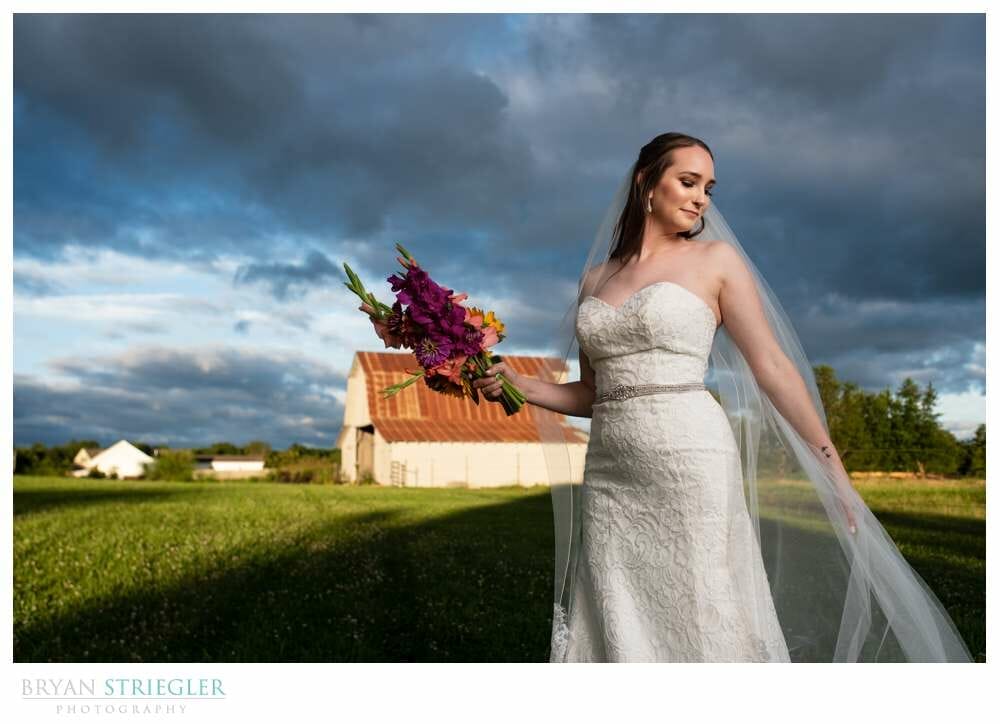 From there, we traveled over to the barn. The old gray barn is a big open room with a stage at the front and lights strung across the top. It would be great for a smaller ceremony inside, or you could have it in front with the barn as a background. I think both would work very well.
I did a few shots on the inside, and then we moved out in front to have some real fun! We got to play with a horse! That's one of the great things about The Orchard. Not only do you get amazing buildings and surrounding land, but you also get animals!
This was a great photoshoot! Thank you so much to Haley for being our lovely model, Bloom Flowers and Gifts for the bouquet, and The Orchard for letting us come out there and being a big helper during the shoot. If you enjoyed Haley's bridal portraits at The Orchard, make sure to check back for the other sessions at other amazing places!