I have such a special job. Most people do their job on a daily basis and don't really make connections with their customers.  A server might interact with 100 people a day, but will those people remember his or her name? Will the server feel like he or she knows the customers? Probably not. There are other jobs, though, that build a strong relationship between people. That's the world I live in! My couples are awesome, and I get to really know them and we end up becoming close by the end of it all. One of the really cool things from this is all the connections I make! Lots of times I end up getting help from my wedding couples in one way or another.
Help From My Wedding Couples
We all have experienced this. We are looking for something or need advice, so what do we do? We reach out to our connections, usually through Facebook. Then, we get all types of help from these people, sometimes in ways we never would have expected. I have my normal set of people, but I also have my extended wedding family now to reach out to!
There have been plenty of times that my wedding family has helped me out. I have one former bride that is basically my own marketing department. She is always reaching out to people and she has gotten me probably 5 weddings. Then I've had others reach out to me for all different types of photography. I've taken family photos, newborn photos, house photos, and even product photos for them. It's always fun to get to continue helping them after the wedding.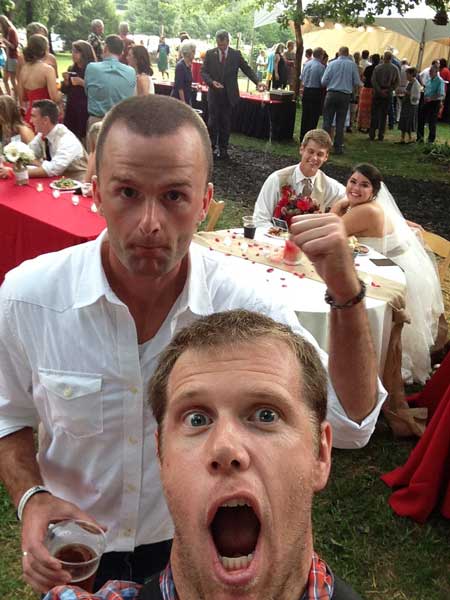 Sometimes these people help me out with other shoots. Recently I did an engagement shoot at the Little Rock Zoo, so now I know two zoo keepers! Hopefully I get to do something fun there again! Most recently, one of my brides found me a fun connection. Puppies! Yes, I'm going to do a senior shoot with a bunch of puppies, and it's only happening because of the bride.
Each year I meet more and more couples and make more and more friends. It really is an awesome life. I'm sure in the future there will be even more cool things that I get to do from all of these wedding connections.