Wow, it's less than two weeks till Christmas, and I feel like it's still November! Well, it's the holiday season, and right now is the prime time for proposals. I know I've already seen several happening during Thanksgiving and a ton more will be happening with Christmas, New Year's, and Valentine's Day. I've shared some proposal ideas before, but I thought it would be fun to focus on Holiday-Themed Proposal Ideas for anyone out there prepping to pop the question!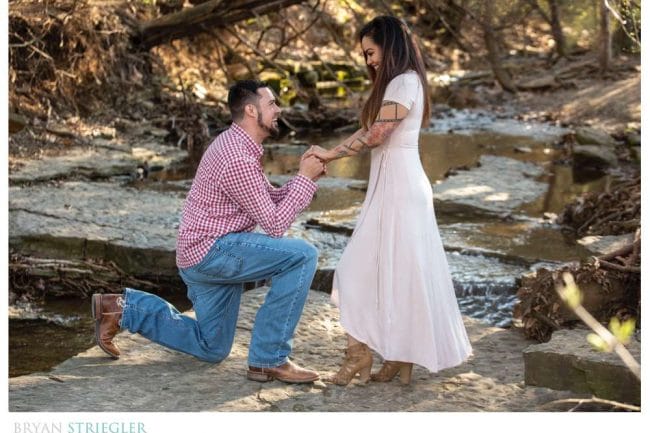 I will say, some of these ideas are pretty normal and you've probably heard of them, while some are pretty out there. That's ok! All I want to do is provide a ton of different proposal ideas. Feel free to take the one you like and ignore the rest!
Thanksgiving Proposal
Family Meal
Many holidays revolve around food, and I think Thanksgiving is probably the biggest one. It's a time when the family gets together for a big meal. This would be the perfect time to propose. Everyone will be there seated together. Right at the beginning or end, you can stand up, make a little toast and pop the question!
Half Time of the Big Game
I love football, and it's always been a tradition to watch football after eating on Thanksgiving. Back when I was younger, we'd always go have a mini-game during halftime. If your family is big into sports, this could be the perfect time!
Fun Activity
Not into sports? That's ok! Create some kind of fun activity for the family to do. Then, at some point, you can whip out that ring and get everyone really excited! It could be something like Bago or Bingo or plenty of other games that start with B.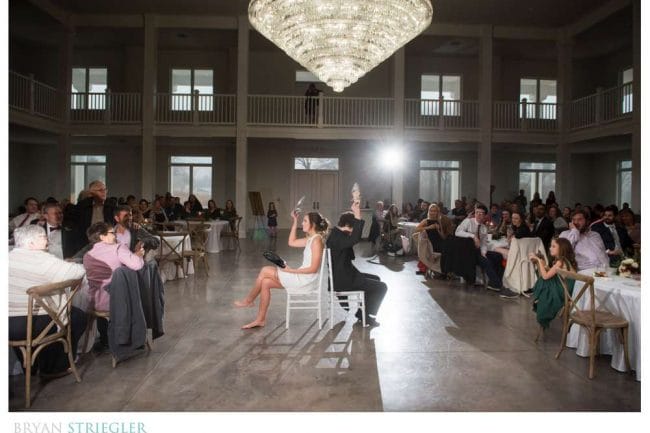 Create a Thankfulness Video
Thanksgiving is about being thankful (duh). You could create a video (photo slideshow) that shows or talks about all the things you are thankful for. Then, at the end, you propose!
Parade
Who doesn't love a parade? You've got tons of people, vehicles, music, decorations, and possibly candy! It's a lovely festive atmosphere that's perfect for love.
Christmas Proposal
Presents
I love presents and when they are a big surprise, it's even better. I know this one has kind of been overdone, but I still think having the ring as a present is a nice idea. I think you have to come up with a creative way of doing it, though. Maybe you give a bunch of weird gifts that are connected to marriage and end with the ring? Maybe you hide the ring within some kind of other gift?
Lights
A big part of Christmas is all the decorating. I know some families that spend hours decorating this and that. If you're soon to be fiance love Christmas lights, you could do something cool like spell out "Marry Me."
Snow
We don't get a ton of snow in Arkansas, so how cool would it be if you could use it to propose? I'm sure there are plenty of ways of using snow, but my first thoughts were to spell something out, similar to the lights, or maybe build a snowman and have the ring on it.
Advent Calendar
My family never did the advent calendar, but they are a fun way to enjoy the holidays and get a treat every day leading up to Christmas. Imagine opening it up and finding a ring!!!
Ornaments
I can still remember getting these special ornaments from McDonald's as a kid. I don't think there was anything really special about them, but I loved seeing them on the tree every year. With as crazy as the internet is, I bet you can get an ornament to fit any personality. Put that up in the tree with the ring attached and wait for them to find it!
Elf on the Shelf
There have been some really funny photos lately with an elf on the shelf. I think I saw one where Spiderman stuck him to a wall or something and another where it was doing the lotion scene from Silence of the Lambs. Anyway, the elf would be a really creative way to put the ring somewhere.
Milk and Cookies
Nothing makes Santa (or myself) happier than milk and cookies. Together, leave out milk and cookies for Santa, and then the next morning, there's a special present and a note. I wonder what's in the box?
New Year's Proposal
When the ball drops
Yes, I know it's cliche, but so many people wouldn't do it if it wasn't special. It's the beginning of the New Year, you're at a big party, there's cheering. Sounds awesome to me!
Secret Proposal Party
This one is a play on the previous proposal idea, but in this one, you actually plan a big party yourself and everyone else knows you plan on proposing. You can propose when the clock strikes midnight or do it in another way, but the point is you are surrounded by your family and friends, and it really will become a big party.
Toasts
A lot of people make toasts on New Year's, so it wouldn't be too strange if you stood up and started talking about the past year and all the special things. You'll have everyone's attention and you'll get to talk her up before you get on a knee.
New Year's Resolution
Almost everyone does a New Year's Resolution. I'm not sure how everyone shares them, so you'll have to come up with that part, but this is a great way to propose. You go through your whole resolution, mainly focusing on all the things you want to do for them and how you want to be. Then, at the end, you say something about being the best husband or wife you can be. Boom!
Year in Review video or album
I really like this idea! It's similar to a toast in that you are recapping your year, but you are sharing everything in a visual way. You could easily put together a video slideshow of all of your phone pics from that year. Then, at the very end, you could have a picture of the ring!
Valentine's Day Proposal
Pet or Person dressed as cupid
This one is a bit interesting/weird depending on which route you go. Valentine's Day is connected with the weird, little creature cupid. If you're looking for some awes or laughs, you could dress up your dog or a random friend as cupid. I wouldn't suggest this route for everyone, but it is definitely a unique way to propose.
Scavenger hunt with all the things she loves
Vday is about love, so gather up all the things she loves, and send her off on a scavenger hunt. She could go to the first place you had a date, her favorite clothing store, or maybe end up at your parents' house. I'm pretty sure she will figure out what's going on, but the great thing about this idea is you are going to so much effort to make it fun.
Spell it out with candy
Skittles are my jam, and well, any kind of sugary candy. Honestly, my favorite thing about Vday is candy. If I were planning on proposing on Valentine's Day, I would use candy. I'd spell out "Marry Me" or some kind of creative candy pun. The best part if you can eat it later.
Radio Song Request
Back in the old days, when I was growing up, we didn't have access to millions of songs on our phones and the internet. We had to either have a physical copy of it or listen to the radio. One of the things to do back then was to request a song for your special someone. Then, on the radio, they would announce the dedication before playing the song. I think this would be a really special way to get her attention and tell the whole world right before you propose.
Other Holiday Proposal Ideas
These are just a handful of the interesting holiday-themed proposal ideas out there. Feel free to take one and tweak it to fit your needs or come up with something completely original. In the end, I think she will appreciate all the effort you put in. If you really want to make it special, message me, and I'll come capture the big moment!