You're planning your wedding and have found the photographer of your dreams! But what package do you want from them? How many hours of wedding photography do you need? Will you want photos of the whole day, from getting ready to leaving the reception, or would just half the day do? Do you need to add on extra hours? Is there a difference between full-day and all-day coverage? This seemingly simple concept can easily become confusing. 
To make it worse, this decision is extremely important. If you book too many hours, you might end up wasting money if the day ends sooner than expected. It would be worse, though, if you guessed too little and ended up missing something important from your wedding day. 
Every wedding and every couple are different, and the amount and type of coverage you need for your big day depends on a variety of factors, but there are a couple things you should definitely keep in mind.
How Many Hours of Wedding Photography do you Need?
Photography coverage is continuous
When you book a wedding photographer, that means they're going to photograph your day without breaks. For example, if you have eight hours of coverage, that's eight hours from the time they arrive at the venue. A photographer won't pause between events or travel unless you make special arrangements.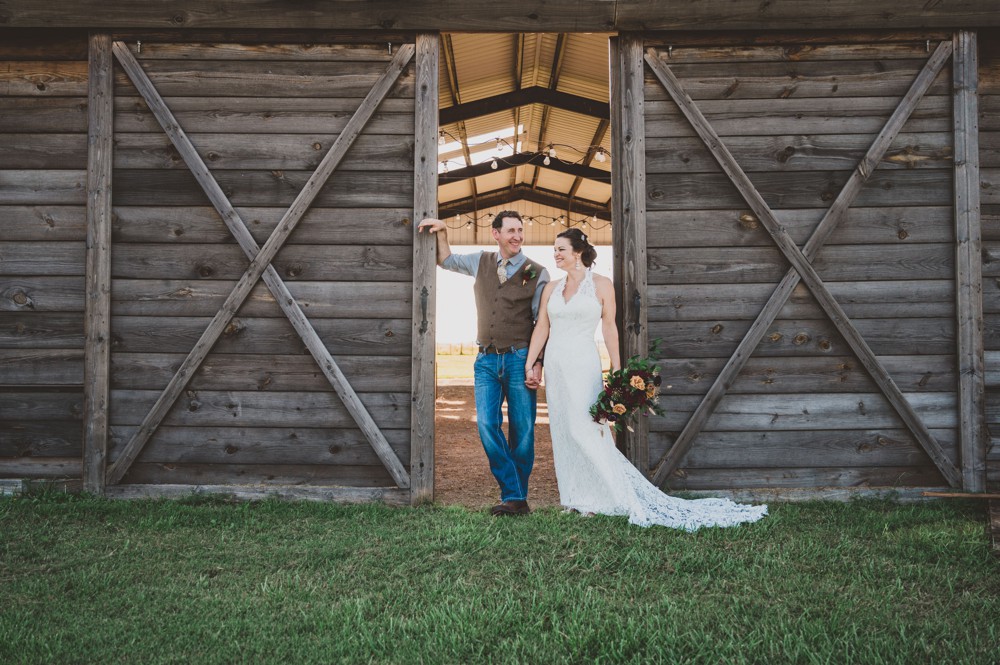 Think about it like any other job. If you work at a McDonald's, you get paid the same whether it is really busy or really slow. They wouldn't just stop paying you because there was nothing going on. 
This is something to really consider when planning out your day. You don't want to have too much wasted time because you will be paying your photographer for it. In some cases, I have driven for 2 hours of my allotted 8 hours of coverage because we were traveling from one place to the next.  
Terms vary from photographer to photographer
When looking at package options, you may see phrases like "half-day coverage" or "full-day coverage." Exactly what those terms mean depends on the photographer, so be sure to ask before you book so you know just what you're getting. Some photographers consider eight hours a full day, while others mean 12 or unlimited hours. Don't assume you know what "full-day coverage" means!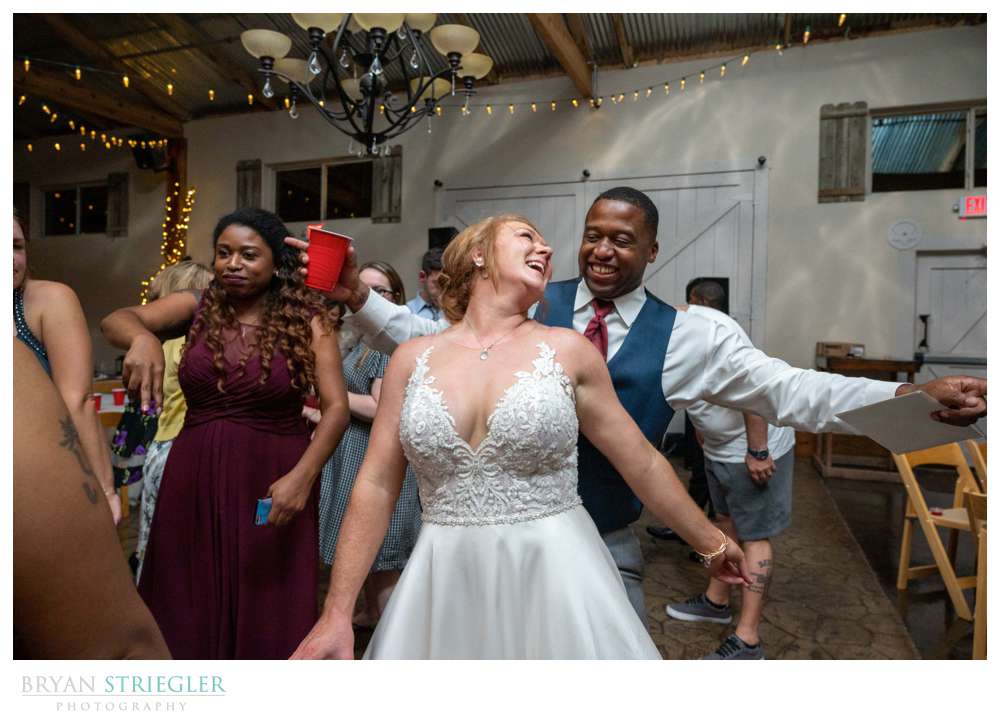 Unlimited Hours
If your photographer says full day coverage, they might mean you get as many hours as you want. While this might sound like a great idea, honestly, it really isn't. Think about it like a buffet. Yes, you get as much as you want, but in the end, the quality isn't very good and you usually feel sick. 
It's the same way with wedding photographers. Do you really need photos without your hair and makeup done? Do you really need 5 hours of dance photos? Most of this is unnessary but I've seen photographers show up because they offer "unlimited hours." Besides being a waste, your photographer only has so much energy. After 10 hours, I'm done. Don't waste it early on and then get mediocre photos at the end. 
Different Parts of the Wedding Day
Every wedding is different, but most weddings can be broken up into getting ready, the first look, the ceremony, family portraits, portraits, and the reception. Let's take a look at how long on average each part of the day will take.
Getting Ready
The getting ready part of the day is exactly what it sounds like. It's when the guys and girls are getting ready for the ceremony. Girls are usually more involved and take longer. Guys can usually be done in 20 minutes or so.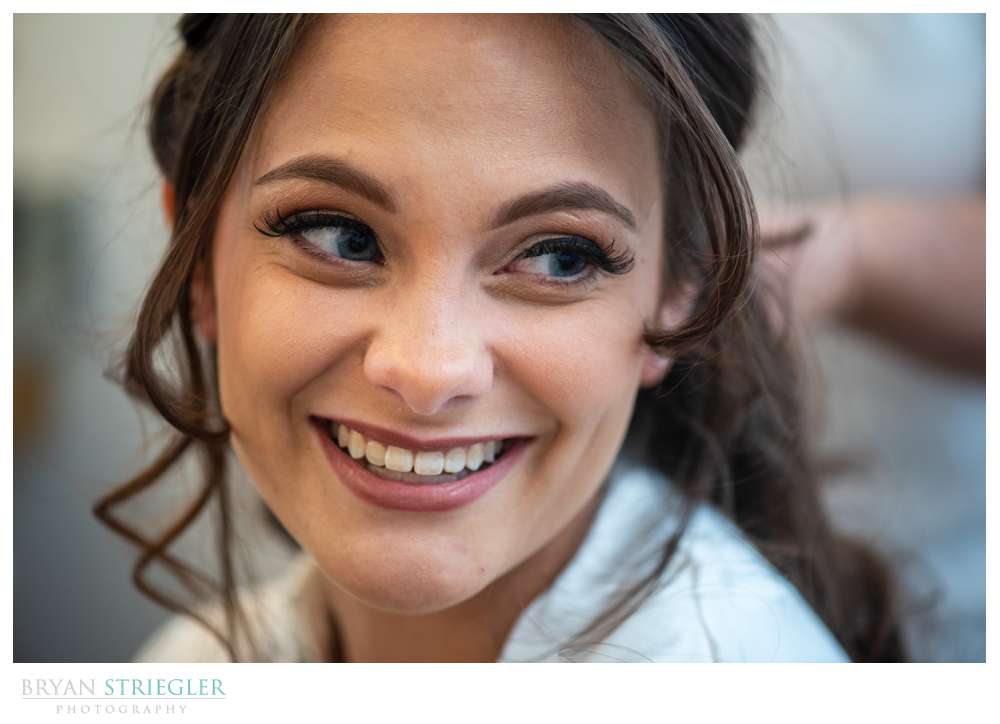 A safe assumption is that each bridesmaid will take about an hour and a half to get ready, while the bride should have about three hours, just in case anything doesn't go according to plan. However, if you only have one person doing hair and makeup, add a little extra time to everyone's preparations as a buffer.
Getting ready may not seem like a huge deal, but it takes a significant amount of time, and couples often don't schedule enough time for hair and makeup. If this part of the day takes too long, it can mess up your entire timeline and throw off the whole day, which is definitely the last thing you want!
For most people, I suggest the photographer show up toward the end of the getting ready process. Again, there's no reason to have photos of people without makeup. You will still get photos of the process and people hanging out without wasting a lot of time. 
To get getting ready photos of the guys and the girls, I usually suggest about 2-3 hours for photography. 
The First Look
If you choose to have a first look with your partner before the ceremony, this will take up some extra time. Your first look should be an intimate, special moment, but it also shouldn't take long, especially if it's just you, your soon-to-be-spouse, and the photographer. Try to keep parents or the wedding party from hanging around and causing distractions or taking away from the moment.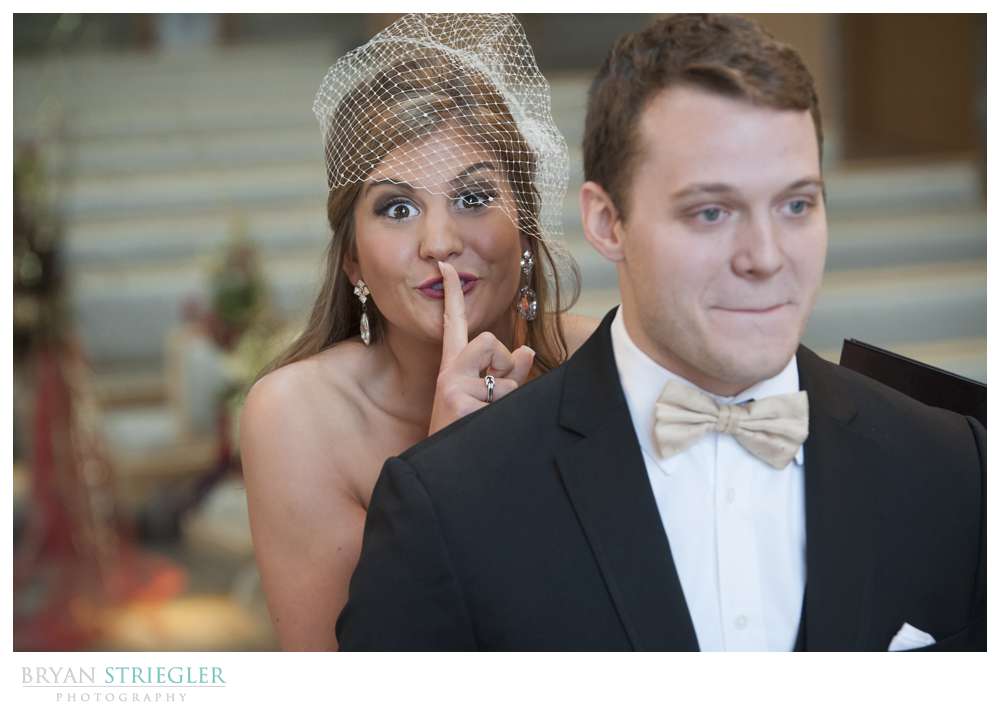 In most cases, I schedule a 30 minute block of time for the first look. It takes time to explain to everyone what is happening and to get everyone in place. The actual first look take maybe 3 minutes. From there, they might read each other a letter, and we usually spend some time getting some couple portraits. 
The Wedding Ceremony
I've seen 15 minute wedding ceremonies, and I've seen 1.5 hour wedding ceremonies. They can be all over the place. These days, they tend to be shorter, maybe 20-30 minutes. 
The length of your ceremony is entirely up to you and depends on what traditions you choose to include. Regardless of the length of your ceremony, consider adding 15 to 20 minutes of buffer time, just in case your officiant is running late or something else goes wrong. I also put 30 minutes of downtime before the ceremony so I can get prepared and so the bride can hide and relax.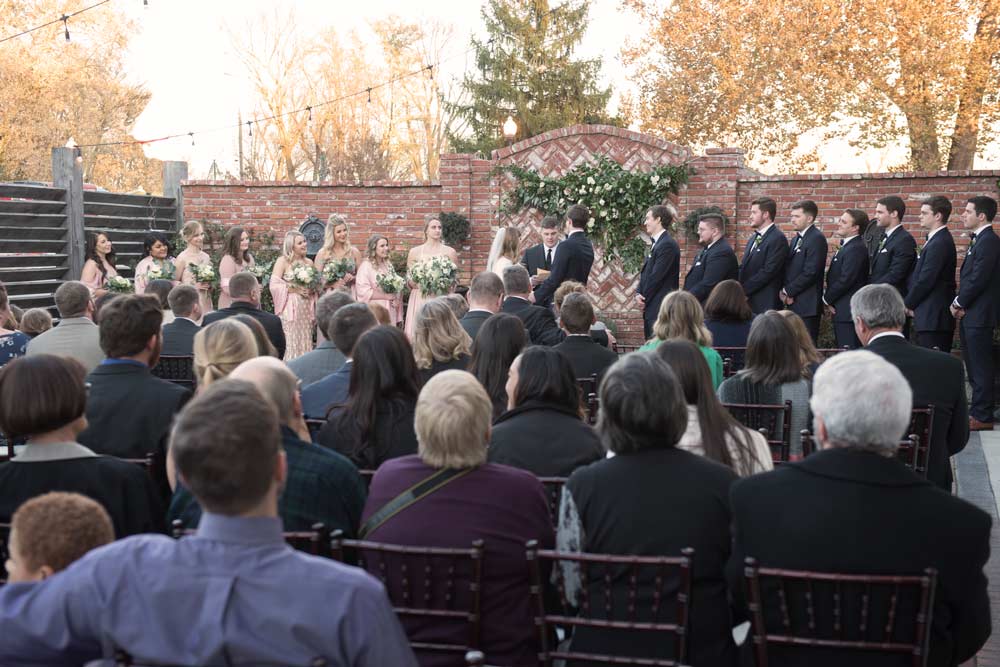 All in all, I would put roughly 1 hour to 1.5 hours for the wedding ceremony. 
Post-Ceremony Family Portraits
After the ceremony is over, guests will head to the reception venue, and that's when I immediately do the family portraits. We want to knock these out as quickly as possible, so the family can go and start enjoying the reception as well. 
I normally schedule 30 minutes for family portraits. It will vary a little bit depending on the amount of people and different groups, and how fast everyone moves.  Sometimes it takes 20 minutes and other times it takes 30. I can't think of a time where it took more than 40 minutes though. 
Portraits
After family portraits, there are still other portraits you need. This would consist of the wedding party and couple portraits. If you did a first look, you can knock most of this out at that time. You might still want to do some more couple portraits at sunset, but that would be it.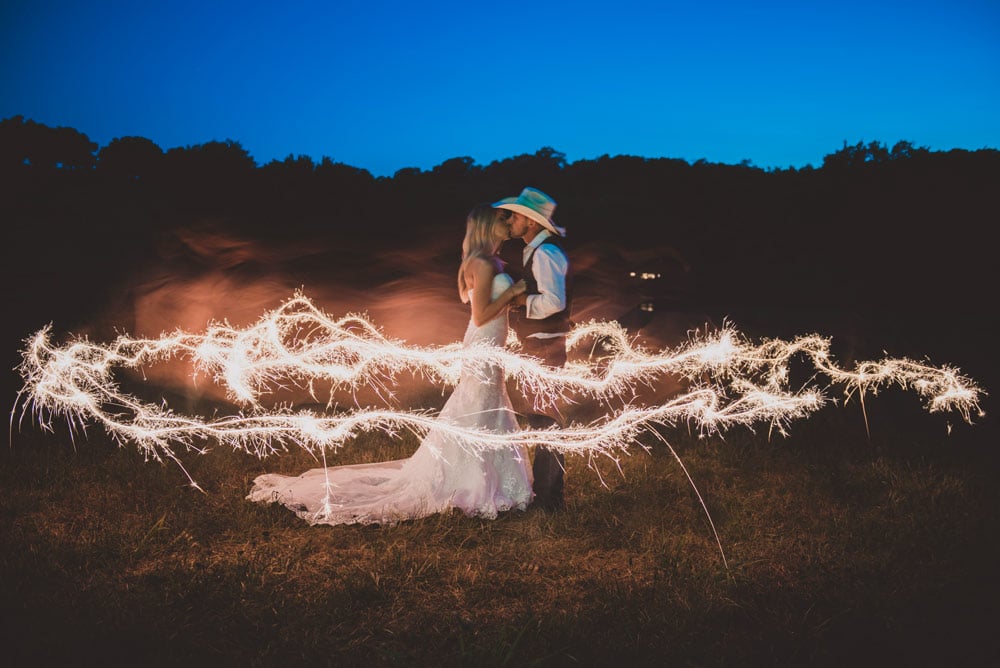 How long these portraits will take depends on the number of people being photographed and how much you want to do. A wedding party of 4 people will be a lot faster than a wedding party with 20 people in it. 
The same thing goes for the couple portraits. Some couples are really into this and want to do a bunch of different locations and poses. Other couples want to do the bare minimum and get to the reception. 
Overall, I would plan for 1.5 to 2 hours. Remember, though, this might be spread out before and after the ceremony or all at one time. 
The Reception
Like your ceremony, your reception will last for a specific amount of time, depending on how long you have your venue. However, your photographer doesn't need to be there for the full four or five hours, just long enough to capture all the big events, like the first dance, parent dances, toasts, and cutting of the cake, as well as a few shots of everyone grooving on the dance floor.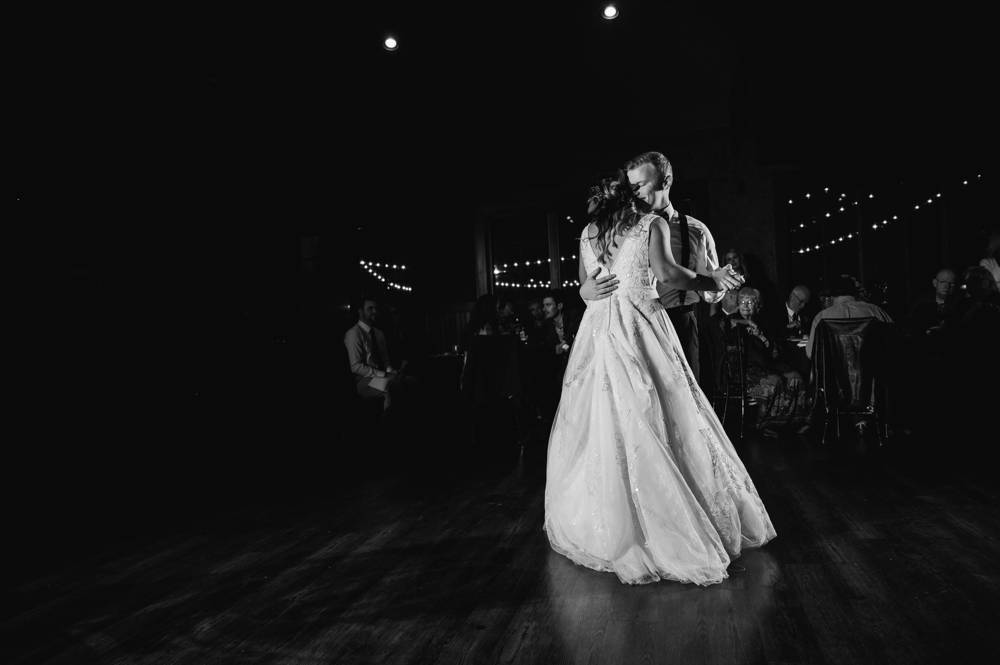 A lot of couples today will do a fake exit. This lets the photographer leave earlier as well as guests that don't want to stay all night. You can usually end your photography coverage an hour or so before the reception ends, when things are starting to wrap up and guests have begun to go home.
In general, plan for 2-5 hours of wedding photography coverage. Think about what type of people will be there and the atmosphere of the reception, and that should help you figure out if it's going to be a long reception or not. 
Stay in conversation with your photographer
To make sure you get the coverage you want of your wedding, it's important to talk to your photographer about what details and moments matter most to you. Think about what you value and care the most about. Maybe you only want images of the ceremony. Maybe you want to capture every second of your day. Talk to your photographer about this and you can get a good idea for the amount of hours needed. No matter what you want, your photographer can work with you to make sure you have the coverage you need and create a timeline.