Every year, there is a super popular wedding date. Sometimes it makes a lot of sense like an interesting number or an off-week for the local football team. Other times, I have no idea why people fall in love with a date. Another thing happens every year. I get booked for the popular date and then I have to turn away around 6 couples! If you don't want to miss out on all of your vendors, you need to think about this topic: how soon should you be booking your wedding photographer or other vendors?
How soon should you be booking your wedding photographer (and other vendors)?
I get asked this question all the time, and honestly, there isn't a right or safe answer. Some people think booking someone 6 months out is being really safe, while others start the booking process over a year in advance.
I think the quickest I've been booked is two days before the event for an elopement and maybe a month for what I would consider a normal size wedding. The furthest out has been around a year and a half, but I've heard of wedding photographers being booked for over 2 years.
Things to Consider about how Quickly to Book your Wedding Vendors
I think the first thing to understand is there is usually an order to what gets booked. First is the venue, next might be the wedding coordinator, then the wedding photographer, and after that, things get spread out. This means that the first things on the list will be booked further out while other things you can wait on.
Another thing to look at is how many events can the vendor cover in one day. Some wedding photography companies are a single person, while others have multiple wedding photographers. The same goes for other wedding vendors. Some florists can handle 2 weddings and others can handle 10.
Besides that, one other thing that to consider is how popular the wedding photographer or other vendor is. The more popular the vendor the quicker they will book up. That really can lead to a big problem. If you wait too long, you will be choosing from the not as popular vendors. I'm not saying they aren't good or capable, but most likely, you would have a better experience with a proven professional.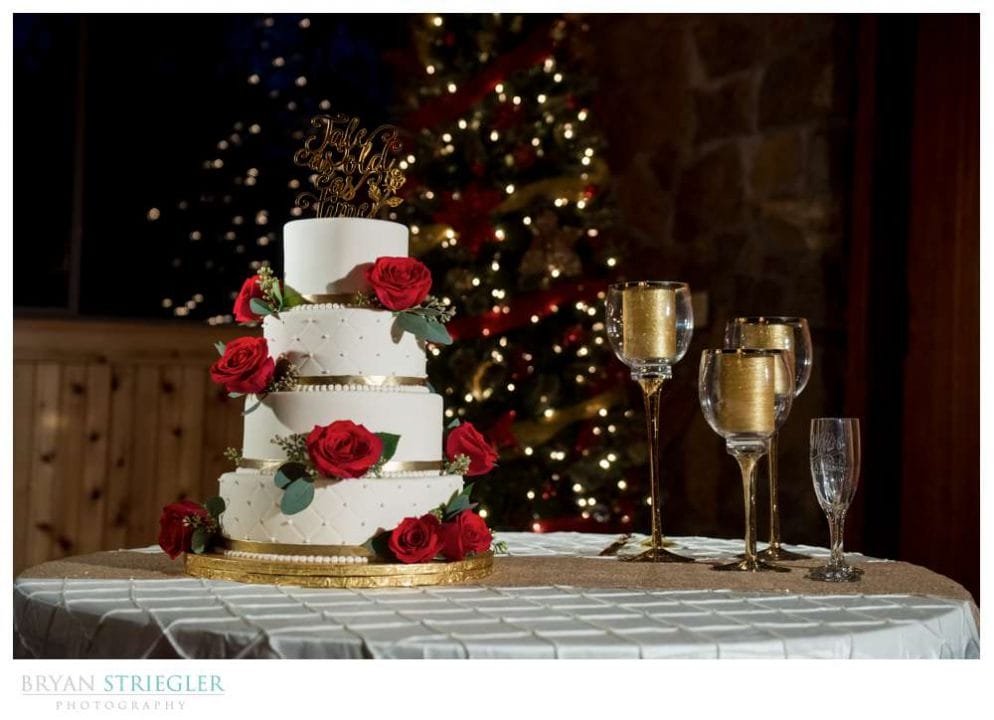 Here's the thing that really changes from couple to couple. How long do you have until your wedding? If you only have 6 months, you will be in a bigger rush and have fewer options. If you have two years, then you can take your time, and book wedding vendors throughout the two years. From what I've seen, things work best if you have at least 9 months to plan it all.
The Most Important Thing About Booking a Wedding Photographer and other Vendors
All the other things I've said are important, and you do need to consider it, but here is what really matters. What do you care about the most? What do you value about all else? That should be the guiding factor for your decisions. Make a list of what's important to you both and book those things first. You don't have to follow the traditional pattern. If the DJ is the most important thing, book them first. If you don't care about photography, put it toward the end.

How Far in Advance You Should Book Your Wedding Vendors
I know I didn't really give you an exact answer on how quickly you need to book people, and I did that because it should be different for each couple. If I had to give you an answer, here's a general breakdown of what might be considered safe.
Wedding Venue:1.5-2 years
Wedding photographer: 8 months to 1.5 years
Wedding Coordinator: 8 months to 1 year
DJ: 8 months to 1 year
Wedding Videographer:6 months to 1 year
Florist: 3 to 6 months
Baker: 3 to 6 month
These numbers are just suggestions for how soon should you be booking your wedding photographer and other vendors. Please don't freak out or feel like you have to follow my suggestions exactly. Go back to the other things I've mentioned and take those points into consideration. Figure out what's most important to you and go with that first. Then, hit the things that don't matter to you. In the end, the biggest thing to remember is that your wedding is about you two and getting married. That's really all that matters! Don't let the other stuff drive you crazy or ruin it.