Doing something new stresses me out. I've always been that way. Any time I go into a situation and I don't know what to do or how something works, I freak out a bit. This is especially true if there's any kind of performance involved. I don't want to fail or look dumb. I think a lot of people are this way, so it's really normal to be stressed about a photo session. That's ok, though, because today I'm going to talk about
how to be relaxed and look natural in wedding photos
. If you'd prefer to hear me talk about this versus reading, feel free to click play and listen on the podcast. I've also got a ton of other episodes covering other
wedding topics
.
How to Be Relaxed and Look Natural in Wedding Photos
1. Be Comfortable with your Photographer
I'm sure I've said this a hundred times by now, but it is so important that you find a wedding photographer that you connect with. You will feel so much more relaxed if you enjoy being around the person. So, a big part of this process is getting to know them before you hire them.
Hop on a phone call and meet them in person
. Do you enjoy talking to them? Is it natural and easy?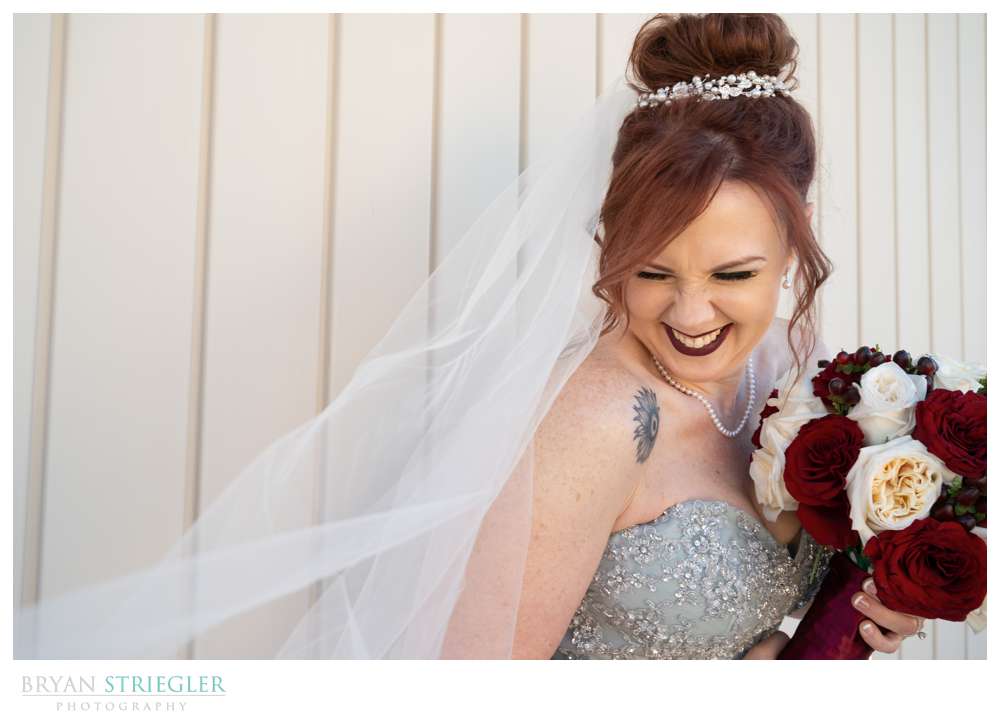 Besides his or her personality, it's important to find out the process. What can you expect in your sessions? How does he or she do things? You want that to line up with what you want, but it's also good to just know. Remember, as long as we know what to expect, we will do better.
Also, make sure to share your concerns with your photographer. If there are things you are worried about or don't like, tell him or her. It's hard to fix something when you don't know about it. Once you've hired your wedding photographer, there is one other thing I suggest you do. Make sure to do some sort of session before the wedding. It could be an engagement session or bridal. This session will help you get to know each other more and make the wedding day go smoother. You and the photographer will already know how to work together.
2. Have a Positive Mindset
So much can be said about how we think about things. Often, the way we think is how things turn out. If you have a positive mindset about your photos, good things will happen. The opposite is also true.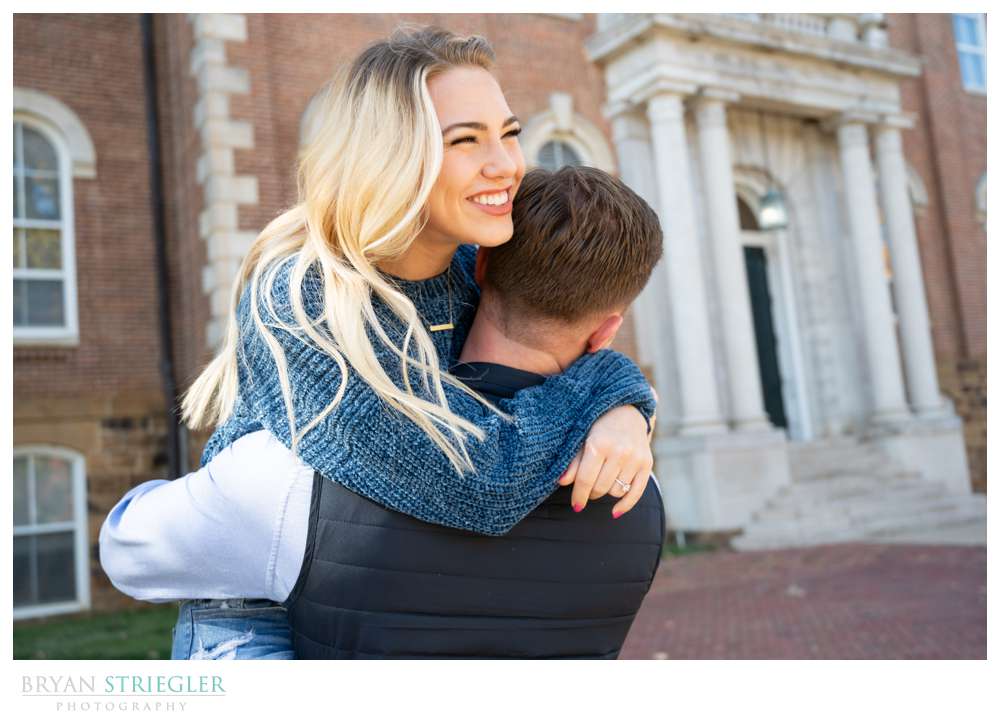 Set your expectations low. I know that sounds negative, but that's not what I mean. Having a low expectation takes some of that pressure off of you. Tell yourself you will be happy with 5 good photos because really, that's all you need for Save the Dates or prints. Then, when you get more than 5 amazing photos, you will be so happy. Another way to help with your mindset is to set up a reward. I know I'm always happier when I know I get something good out of a situation. Plan to do something really fun after your engagement session as a way to celebrate.
3. Pick the Right Outfit
When I think about being uncomfortable in clothing, I imagine Ralphie in his pink bunny suit from the Christmas Story or his brother with all the layers of clothing and his arms won't come down. For both of them, they were miserable. One didn't like the way he looked, and the other was physically uncomfortable.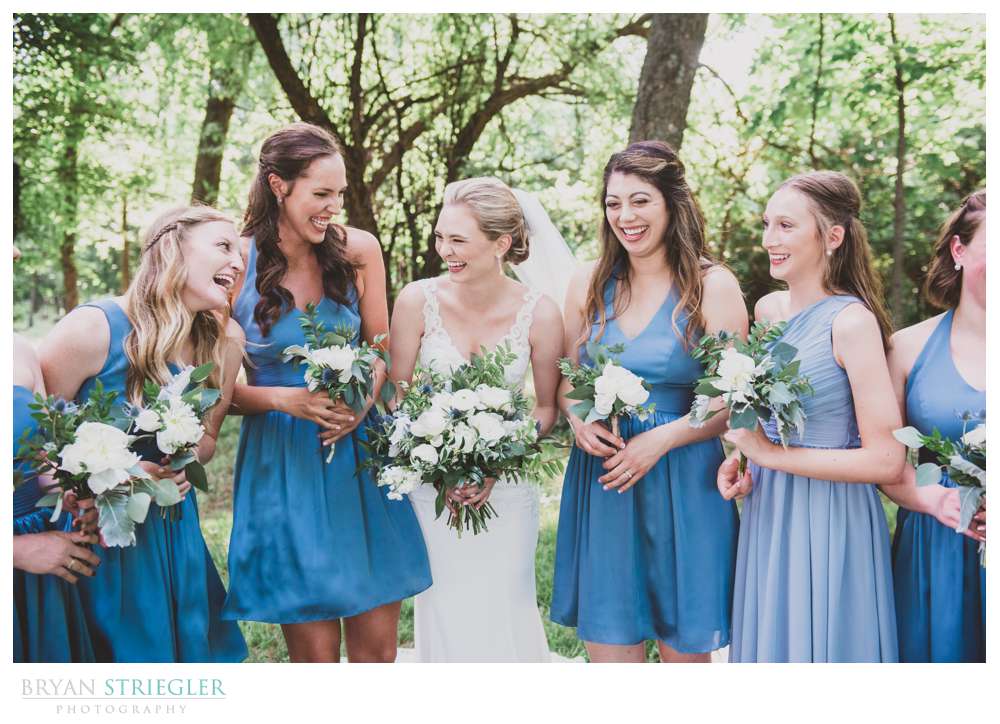 Make sure you don't do this to yourself. When picking out clothing or dresses for the engagement session or the wedding, make sure it's something you really like. That means you like the way it looks and you feel comfortable in it.
4. Pick the Right Location
How would you feel if there were cars constantly driving by and honking as you did photos or what if you are allergic to pollen but stuck outside?
Picking the right location
can really help people relax. Think about what type of place fits you two and your personalities. Is there anywhere that's special to you? Anything you want to avoid? Where would you go if you wanted to relax together or have fun? That should help you get some ideas.
5. Pick the Right Time
Just like location, picking the right time for your photos can either be stressful or make you relaxed. Do you hate waking up early? Are you really tired at the end of a long workday? Do you hate extreme hot or cold? Take all of that into account. Picking the right time is finding the right time of the year as well as during the day. Depending on when you pick, you could have two very different experiences.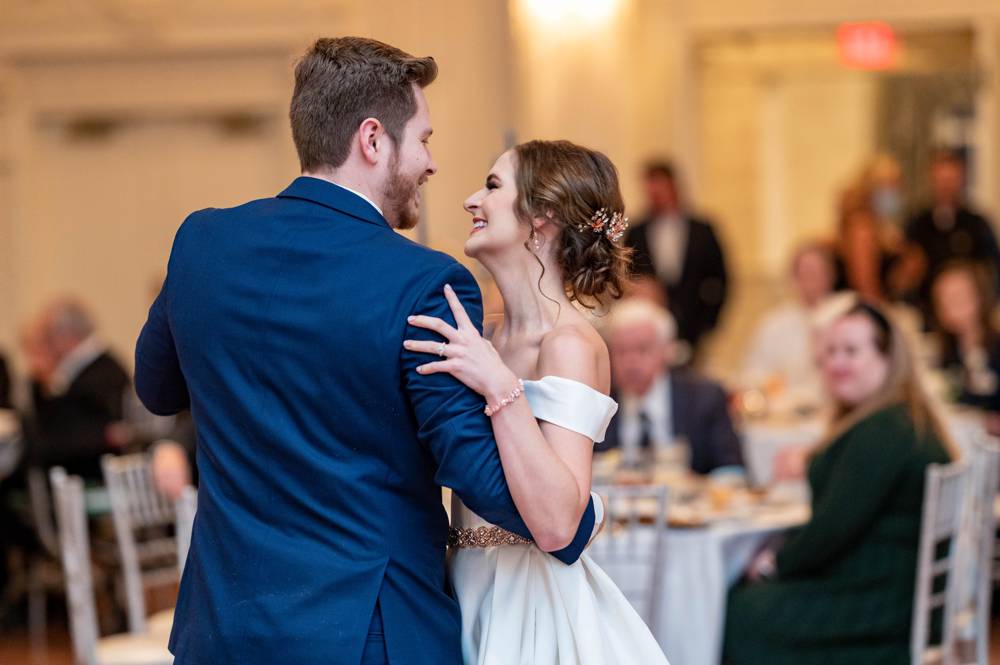 6. Practice Beforehand
If I know I'm going to be put into a situation that stresses me out, I will try to prepare beforehand. For example, if I know I'm going to be playing basketball in front of a crowd, I will practice my dribbling and shooting. You can do the same thing. Practice by doing some selfies. This will help you get some ideas of what works well for the two of you and what doesn't. Maybe you really like being on the right or some poses don't work because of your height difference. It can also help you find anything you don't like about yourself, so you can tell your photographer.
7. How to Relax During the Photo Session
All of these things so far have been things to do before the actual session. That is important, but still, there are other tips for when you start photos. I believe interacting is the best way to relax in photos. Think about it. It's hard to focus on two things at once. If you are doing something, you can't worry about how you look. It's like that trick from the movie Major Payne (if you don't know what I mean, go watch it!).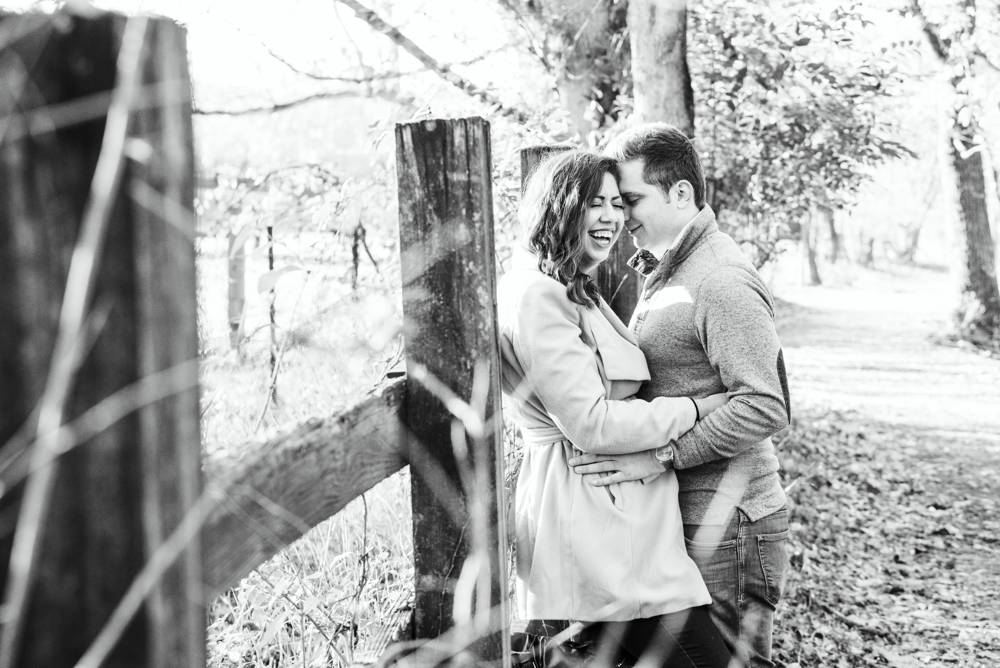 There are different ways I use interaction. First, I talk…a lot. I ask all types of questions and tell stories to keep the couple engaged with me and not thinking. Next, I make the couple do things. I'll have them do movements like walking or hugging or piggy back rides or dipping. All of that gives them something to focus on. Then, I throw in a few random goofy things like whispering funny things or goofy faces.
Getting Relaxed and Natural Wedding Photos
All people are different and your level of stress for your wedding photos will be different than someone else. Still, if you do all of the tips beforehand and have a photographer that can distract you, I think you will love your photos! Let me know what you thin.