When you're a Kansas City Wedding Photographer, it's all about making your clients' day perfect. You have to be prepared for anything and everything that could happen on the big day – from rainstorms to missing rings. It's no easy task, but it makes for great stories later! Unfortunately, not all wedding photographers are the same, so it's important you find the right Kansas City wedding photographer, and I thought I'd help out. 
What is a reasonable price for a KC wedding photographer?
All cities are different. Just like you would pay a different amount for a home in St. Louis than in Fayetteville, you can expect to pay different amounts for your wedding photographer depending on the city.
For a wedding photographer in Kansas City, expect to pay over $3000 for a professional or less for an amateur.
The other thing that will affect the price is what is included. Some Kansas City wedding photographers just include the hourly coverage. Others will include things like an engagement session, a second photographer or a husband/wife team, and a heirloom album. Don't simply look at the price. Look at what's included and the quality.
How do I know if my KC Wedding Photographer provides good service?
Social media has made research wedding photographers easier. There are so many ways to find out about a certain KC wedding photographer.
First, you can look at all the reviews. See what is said on Google, Facebook, or The Knot.
After that, ask people that have used them before. You can find out how well the wedding photographer handled themselves at previous events.
The way the world is today, if they aren't a good wedding photographer or don't produce good wedding photos, someone will be talking about it online or through reviews.
Are wedding photographers worth it?
It's no secret that weddings have been getting more and more expensive. Some wedding photographers will charge up to $15,000 for a single day of shooting photos! That sounds like an awful lot to pay for photographs that you may not even love in the end. If this is why you are thinking about whether or not hiring a professional photographer is worth it, then consider these points:
If your goal is just to get some snapshots and don't really care about your wedding photos, there are cheaper ways than paying thousands of dollars with only one person doing all the work. I know that sounds weird that I would tell you to not pay much for wedding photography, but it's true. If you don't value it, don't spend money on it.
Hopefully, the majority of brides and grooms will value their wedding photography. It's how you will remember your wedding day, and a good wedding photographer can make things go much smoother.
How do I find a photographer for my wedding in Kansas City?
You might think it's really easy to find the perfect Kansas City wedding photographer with all amazing wedding photographers in KC, but it's harder than you think. The real problem might be there are too many options out there, and you don't know how to narrow them down.
The first thing you should do is make a list of your top three or four priorities, and then narrow down the choices to those that match as closely as possible.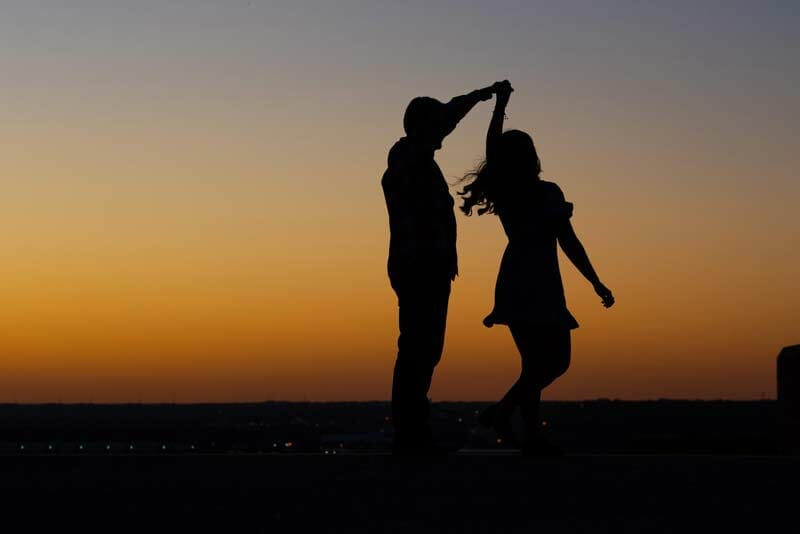 Start by considering what you want in terms of style. Do you prefer someone who shoots candidly? Someone with a very natural feel? A more formal photographer? An artistic photographer? These are all things to put on your list when figuring out which photographer is right for you.
Next, think about how much experience they have. Are weddings their main or only focus or do they do a ton of things like boudoir, families, and newborns? If all they do are weddings and they've been doing it for 10 years, they should have enough experience. Should they have experience photographing weddings at your Kansas City wedding venue?
Now you can start your search. Google is an easy way to find wedding photographers near you. The Knot will also have a large list, but be careful because they pay to be featured on it. You can also ask friends and family for suggestions.
Then, look at their website and portfolio and see if it matches what you were wanting. After you've found a few, reach out for information on pricing and to see what their personality is like.
Is 4 hours enough for wedding photographer?
A wedding is a once-in-a lifetime event, and it's important to make sure that the photos are going to be just as special. There are some truly short weddings, but most likely, your big day will last longer than 4 hours.
If you are doing a full wedding day, you will need anywhere from 7-10 hours of wedding photography. This lets you get everything from getting ready to the reception. Yes, you could try to cram everything into 4 hours, but it will be stressful and you will not have many photo options.
Where can I get my engagement photos in Kansas City?
I love engagement sessions! It's the perfect time for me to get to know the couple and for them to see how I work as well.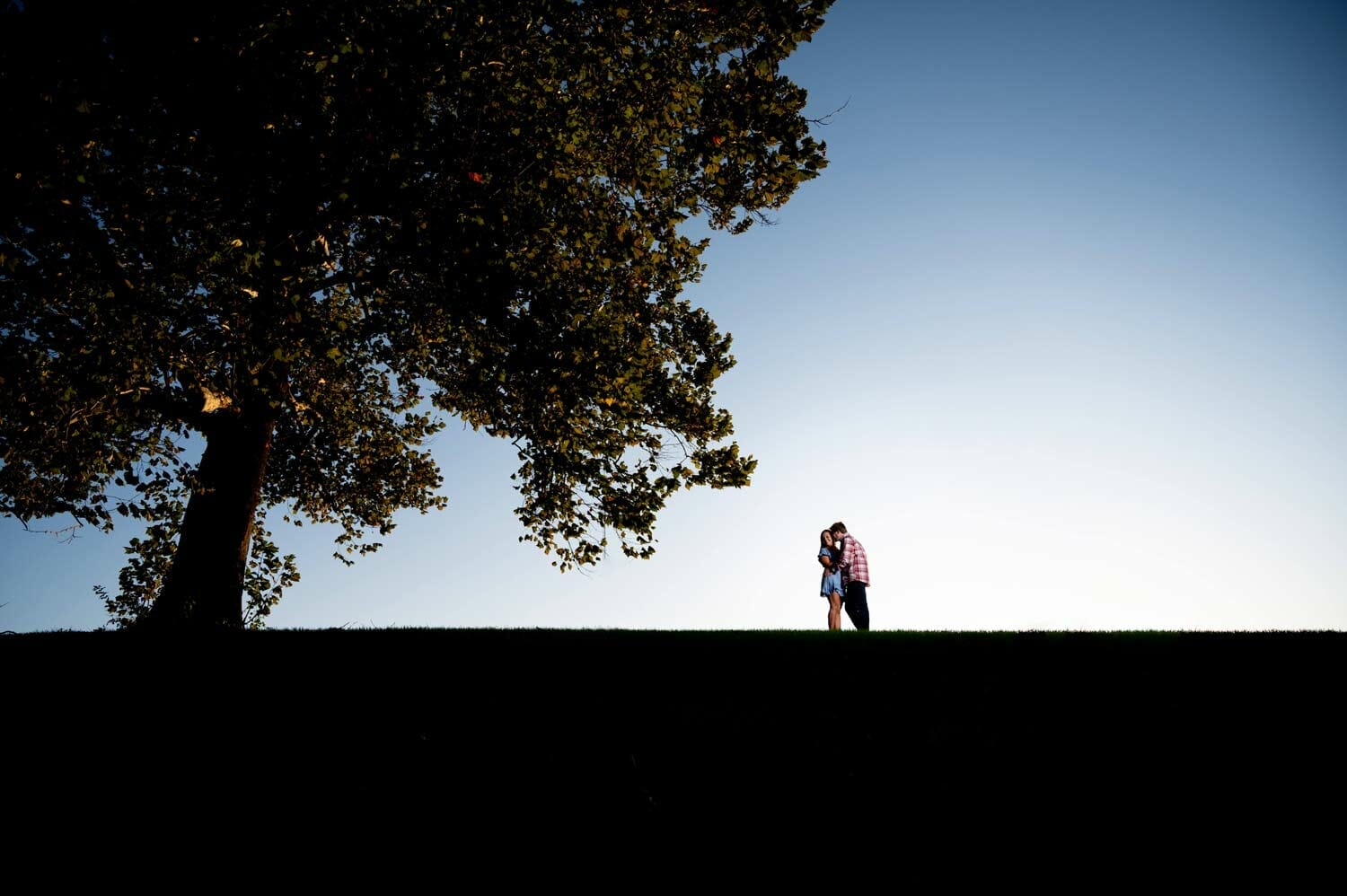 There are so many great engagement shoot locations in the Kansas City area. Some of my favorite spots are the Country Club Plaza, Overland Park, Loose Park, Union Station or even a quick trip to Lawrence for some wheat fields and cows.
What should I wear in my engagement session?
I always recommend wearing something you feel amazing in! It's your chance to show off the clothes that make you feel like YOU.
Some people might want more of an urban look so they'll dress up in all black with sunglasses on their head but others may want to be casual and wear jeans and a t-shirt – either way is fine as long as it makes you feel comfortable!
How much does an engagement shoot cost?
It really depends on how many hours we are shooting (usually between two and three) plus any travel costs involved. I usually start at $500.
Again, look into what all is included. Most couples will want digital files plus some prints like invitations/save the dates, a guest book or canvas. Not all wedding photographers offer these services, so it's important to ask.
What's going to make your wedding different from everyone else's in Kansas city?
A wedding is an opportunity to tell a story about two people who come from very different backgrounds and have found each other through circumstance or destiny (or maybe even fate).
It is up to your photographer to show that to the world. It's more than just a photographer taking photos. It's getting to know the couple and find out all the small things about them that make them unique. That's how I approach wedding photography.
When you think about your wedding photography, is having a great experience as important to you as the photos themselves?
Would you go to a restaurant that had great food but was dirty and horrible service? I sure hope not! It's more than just your wedding photos; you deserve an amazing wedding experience from your wedding photographer.
Becoming a Kansas City Wedding Photographer is something that many people are interested in. That doesn't mean they know what they are doing or capable of handling a wedding.
It starts way before the wedding. Good wedding photographers guide their couples through the planning process. They help out as much as possible through a stressful process.
It's also important that the couple loves the photo sessions. If they feel awkward or weird, they won't like the photos. A big part of that is building a relationship with the couple. They need to know and feel comfortable with the photographer and then the photos look natural.
KANSAS CITY WEDDING PHOTOGRAPHER + VIDEOGRAPHER
Are you also interested in finding a Kansas City wedding videographer? Much of the process is the same, and video is extremely important, but that's a lot more work! Wouldn't it be easier if your Kansas City wedding photographer also offered video?
That's what we have been doing for 8 years now, and it has been wonderful being able to offer both services. Wedding photos are great, but our wedding films capture things photos can't: the words spoken. Imagine being able to listen to what your officiant or your best man said 10 years later.
My videographer and I are really a team, and we work together to make sure both go smoothly. I help him set up things for video, and he will help set up things for photography.
The best part if you only have to hire one studio and deal with one person the entire time versus hiring and dealing with two separate ones.
A little about Me
I started photography way bay in the film days when I was 16. Now, I've been photographing weddings for over a decade. I love capturing the little details that make each wedding unique like the decorations or the groom's cake.
My favorite part of a wedding is all the laughs and excitement and pure joy. You'll often find me hanging with the groomsmen and laughing just as hard.
I also love creating unique and artistic portraits of the couple. I've done crazy things with sparklers, confetti, and even champagne.
Weddings are my passion and main focus, so you'll be in good hands with me! The most important thing to me is making sure you have memories from your big day that will last forever and tell your story in a way only photos can.
I know there are a lot of wedding photographers in Kansas City, Missouri, but if you're looking for an experienced professional photographer who's laid back and loves getting to know people please feel free to contact me today!