The wedding day has gone great! The ceremony was beautiful, the reception was a blast, but now what? How do you end the perfect day? How do you end on a high note? That really is a tough decision that wedding couples have to think about. There are tons of options out there for wedding exits, so how do you leave your wedding reception?
How to Leave Your Wedding Reception?
Ending the night and leaving your wedding reception has a few different parts to it. First, there's the last song. Then, you have the wedding exit or send-off. Last, you have the actual departure in some form of transportation. I'm going to try to cover all aspects of it, so you can make the end of the night perfect.
Ending the Reception and Dance Party
At some point in the night, you have to formally end the reception. It's a good idea to give everyone a good amount of warning. Usually, the DJ will announce that there are a few songs left and then finally, the last song of the night.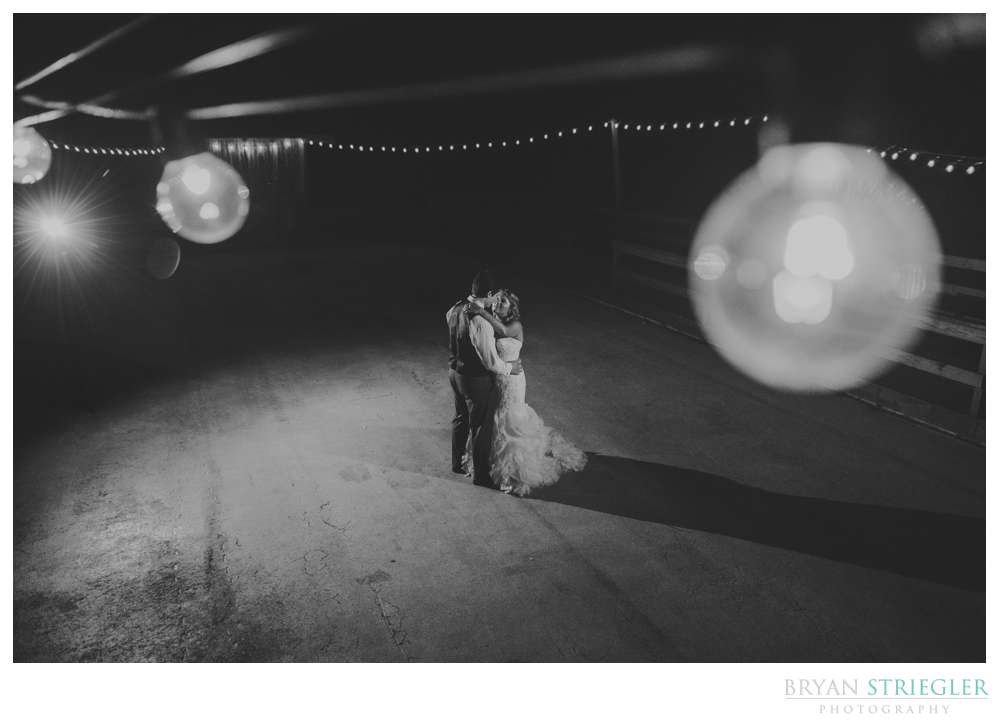 This is a good idea because it lets people be prepared. They can start cleaning up, saying their goodbyes, and jump out on the dance floor before they miss out.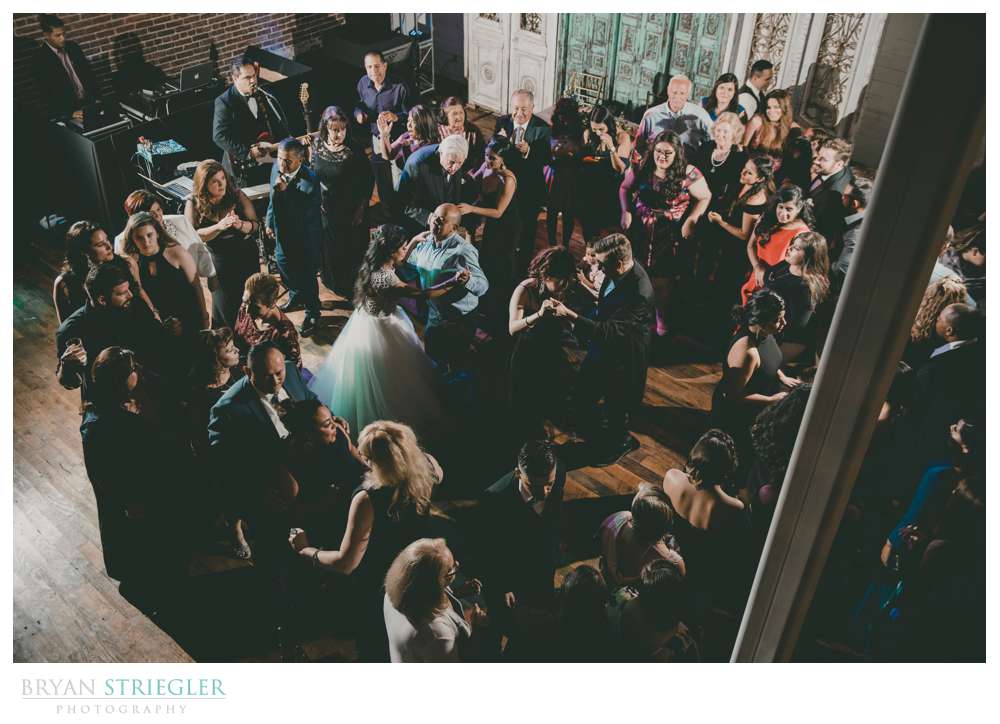 You can do the last song a few different ways. It can be something for everyone, either an energetic dance song or something slow. The other option which a few people do is a private last dance for the couple. Both options work well. The neat thing about the private dance is that it gives them time to just be alone and reflect on the day. Also, while that is happening, everyone else can move outside and prepare for the wedding exit.
Wedding Exit or Send-Off
The send-off is what most people focus on when they are planning the end of the reception, and for good reason. It's really the big bang that ends it all.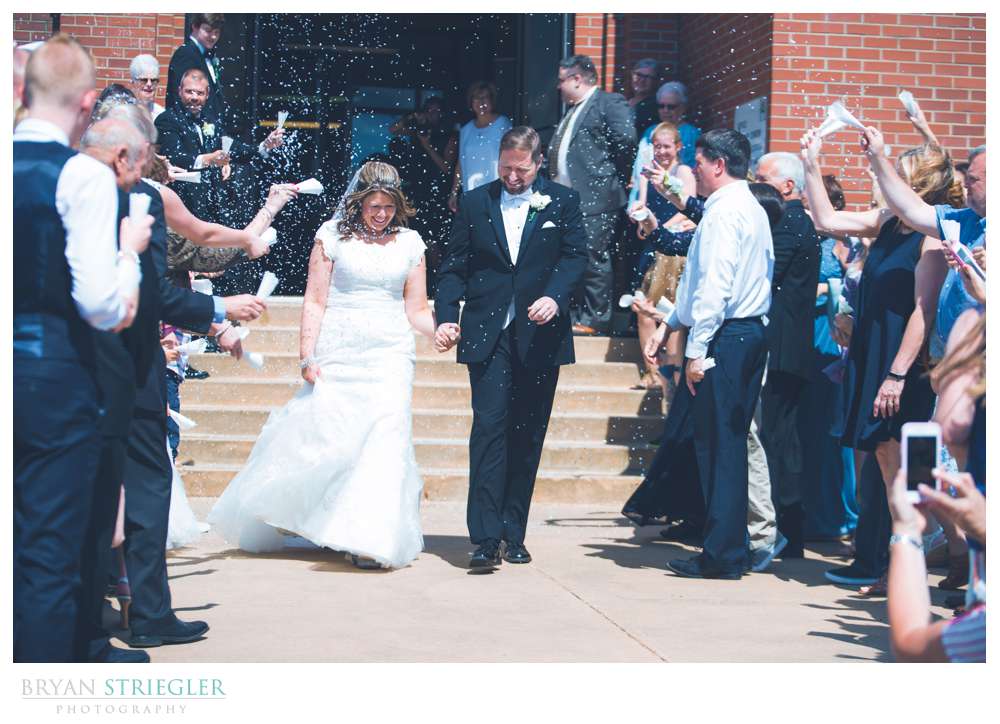 The most common for of a send-off is the sparkler exit. I'd say about 85% of our couples do a sparkler exit. It's a fun time for all the people there and it creates some really interesting photos.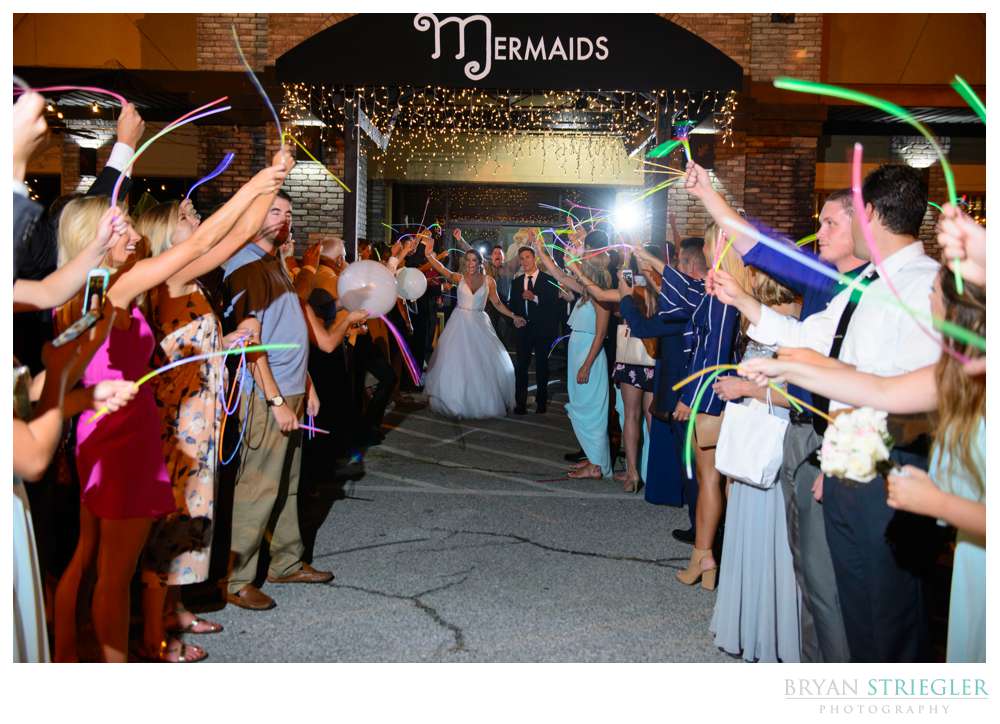 If your venue doesn't allow sparklers or if you want to do something unique, there are plenty of other options as well. Before sparklers were big, the most common exit was tossing rice. Honestly, I've only seen this maybe 5 times, but it was pretty awesome. The groom usually gets pelted in the face. Besides that, glow sticks and bubbles are popular and safe. If you want to be really unique, you could do something like create a run-through banner, give everyone squirt guns, or use pyrotechnics.
The Getaway Vehicle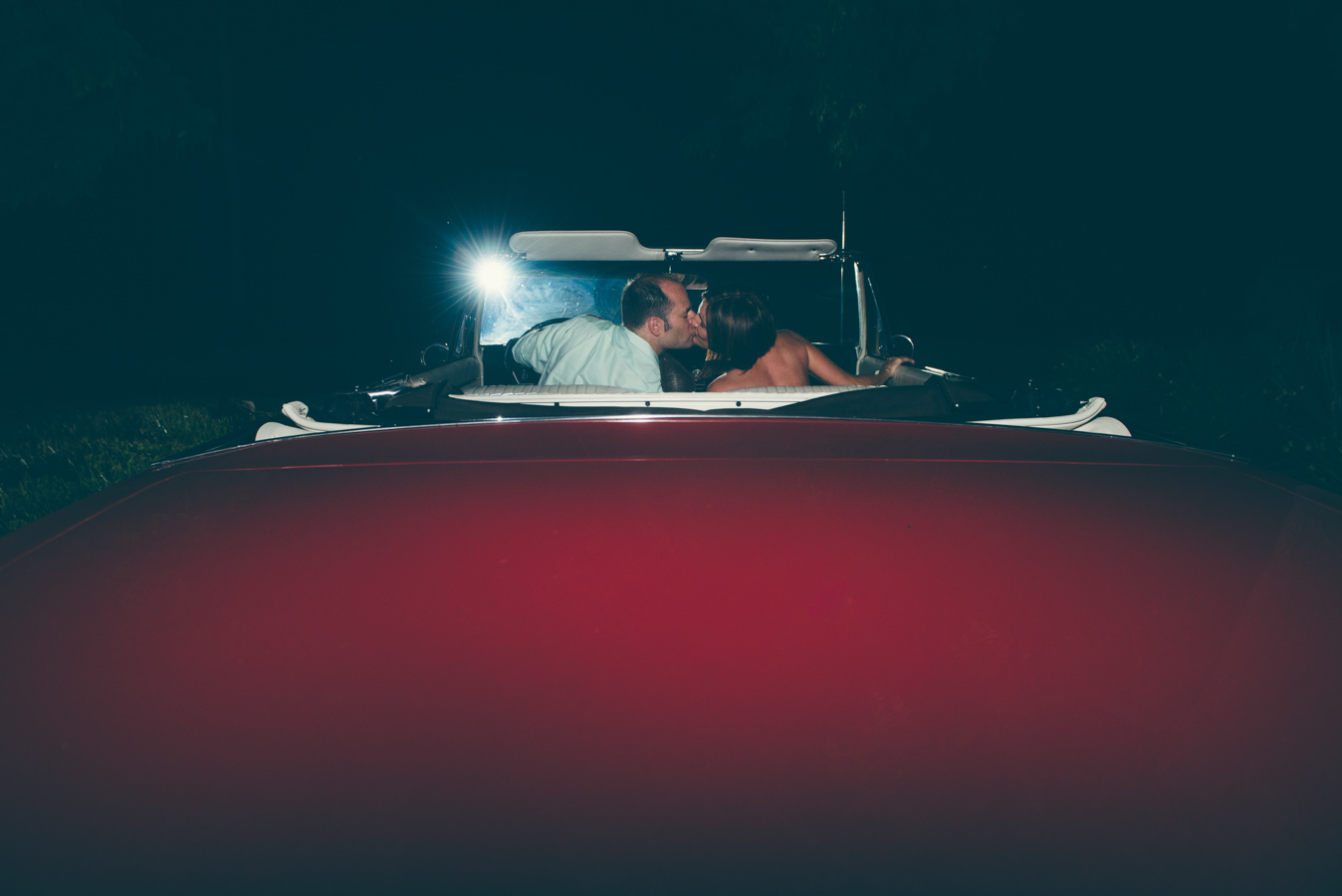 Now that you've done your amazing send-off, it's time to actually leave. What you leave in can sometimes be just as exciting. You could choose to use your normal vehicle, or you could rent a classic car or take off in a helicopter!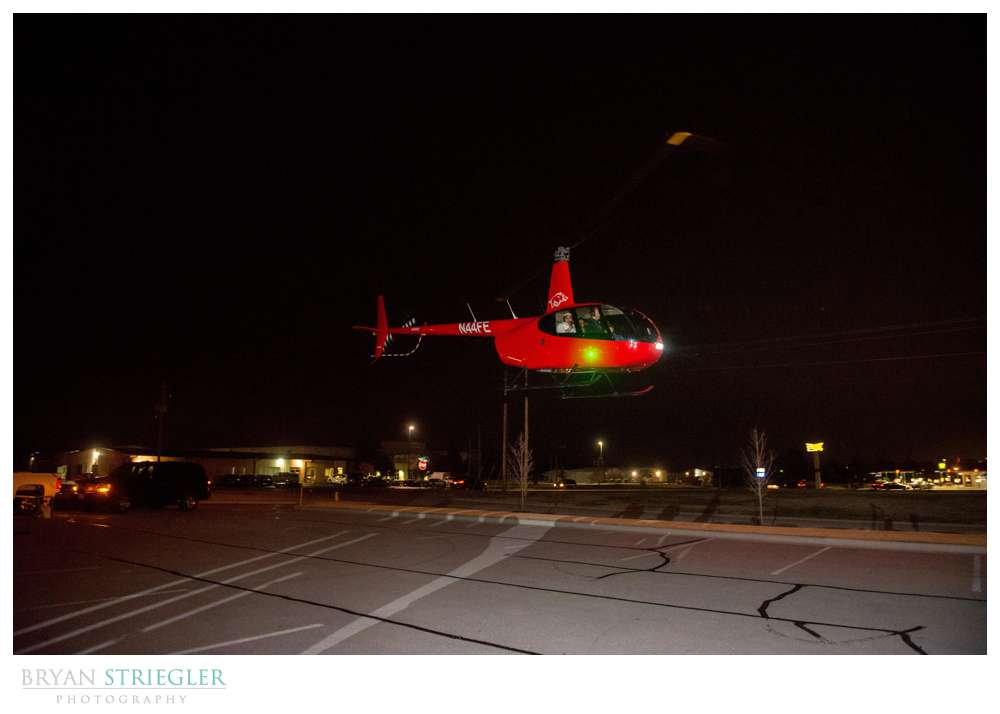 Depending on what you choose, it can also be fun for the wedding party to decorate your getaway vehicle. They can draw on the windshields and write funny messages. They can tie cans and random things to it. I've even seen them fill the car completely with balloons.
Other things to consider when leaving the reception
Before you leave your wedding, you'll want to make sure a few things are taken care of. First, make sure you bring everything you need with you. Often, couples will leave the wedding, and then be off to the honeymoon early the next morning. You don't want to forget a bag or passport. Second, who is in charge of cleaning up? Most venues require cleanup. Will it be your parents, the wedding party? Who is going to collect everything? Last, is everyone taken care of? Is there anyone that needs a ride home or a place to stay? Weddings can get pretty crazy, so it's really important to make sure everyone is safe.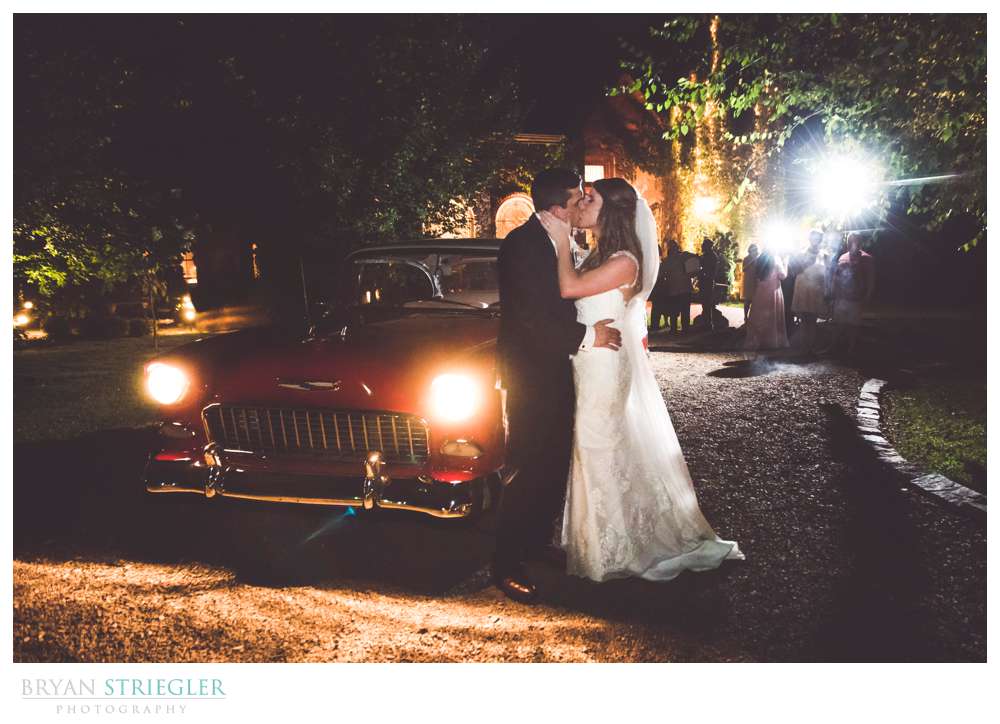 That's it! Now you know how to leave your wedding reception! Make sure you cover those 3 areas, toss in some creativity, and have the perfect end to the perfect day! If you have any questions or thoughts, feel free to reach out.