The point of your wedding is to get married; we all know that. A lot of times people put a lot of energy and focus into the wedding ceremony. Yes, the wedding ceremony is important, but it's roughly 30 minutes of the entire day! Most people will show up for the reception. That's when all the fun happens. Finally, after all your planning, you can relax, eat, drink, and dance the night away!
How to Plan the Perfect Wedding Reception
But the reception requires just as much—if not more—planning as the ceremony itself! During the ceremony, it was really only about the two of you. Now, you have to plan for all of your guests. Doing that can be a lot of work and require some thought. That's why we've put together a few tips for planning the wedding reception of your dreams!
1. Keep it simple.
The good news is you have all sorts of places to find inspiration. You can look on Google or any one of hundreds of social media platforms. The bad news is it might be hard to decide what to do. 
Pinterest is full of ideas for entertaining your guests at the reception—board games, activities, snack bars. Any of these ideas can be fun, but don't overload your reception with too many things. Having too much means more planning on your part. You have to decide where to put it all and remember to get it there.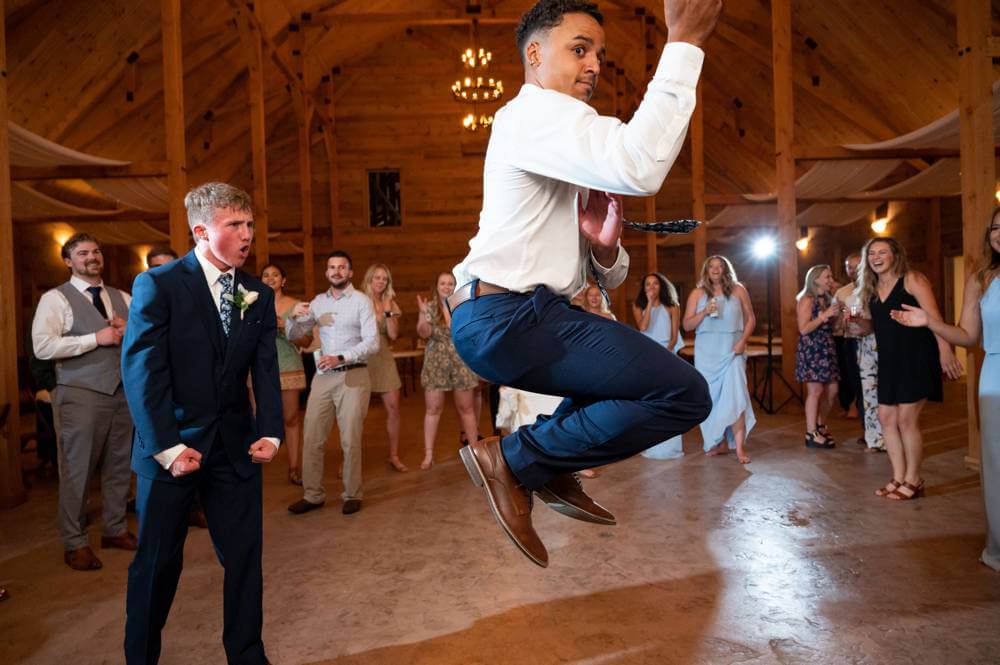 You want people to have fun, but I think for most people, dancing is the best option.  Giving people too much to do means fewer people will be out on the dance floor or be there to watch as you cut the cake. Pick just one or two activities, especially ones that will keep young children entertained.
2. Don't make your guests wait.
Lately, Snickers has been showing ads where people are transformed into all types of things, none of which are good. The culprit is simply hunger. Nothing makes people grumpier than having to wait for food! Make sure your ceremony starts on time and that you have plenty of time for formal photos. You may even talk to your wedding party and immediate family about being ready for the formal images immediately following the ceremony, to prevent a long wait for everyone else at the reception.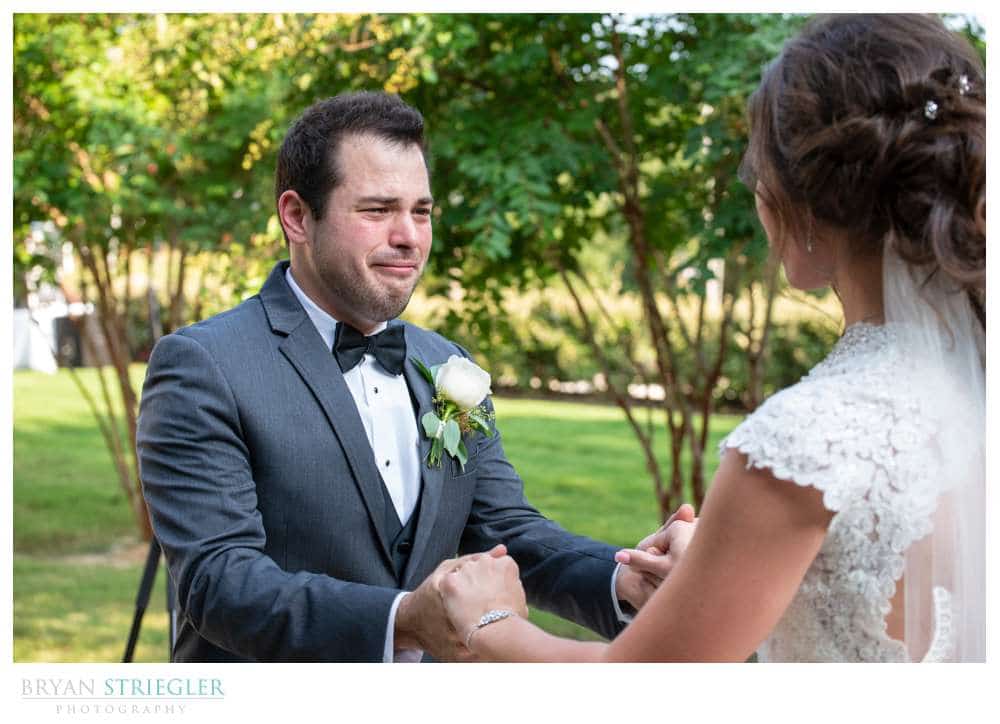 If you are open to doing a first look, that can drop the wait time drastically. With a first look, the only photos after the ceremony are the family photos and possibly more shots of the couple. 
It also helps to give your guests at the reception something to do, whether that's a classy cocktail hour, a candy or snack bar, or even just some fun games to play while they wait. No one wants to sit in a beautifully decorated room twiddling their thumbs!
3. Avoid micromanaging.
I've seen it so many times. The bride will continually come up to me and worry about the timeline and what we are doing. She is more concerned about everything being perfect than actually enjoying the day.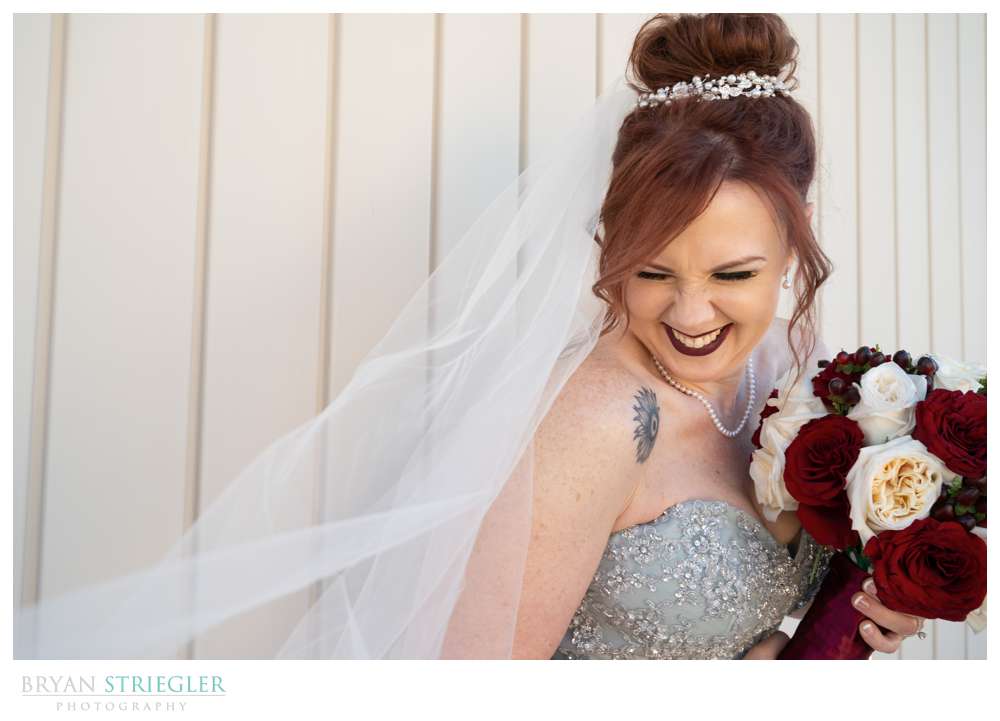 Yes, it's your day, but you can't plan out every single detail. For example, it's a great idea to pick some of your must-have songs for the dancing and give them to the DJ or band, but don't try to program the entire reception. Your DJ will be able to read the room and pick the perfect song to keep people on the dance floor. Remember, you hired professionals, so trust them to do their jobs. This celebration is for you, so enjoy it and don't worry so much about the little things!
4. Have a plan for little ones.
Chances are you'll have kids at your wedding, and they will probably be bored out of their minds! I can tell you from my own experience with my children. Young kids are hard to control, especially when they have nothing to do!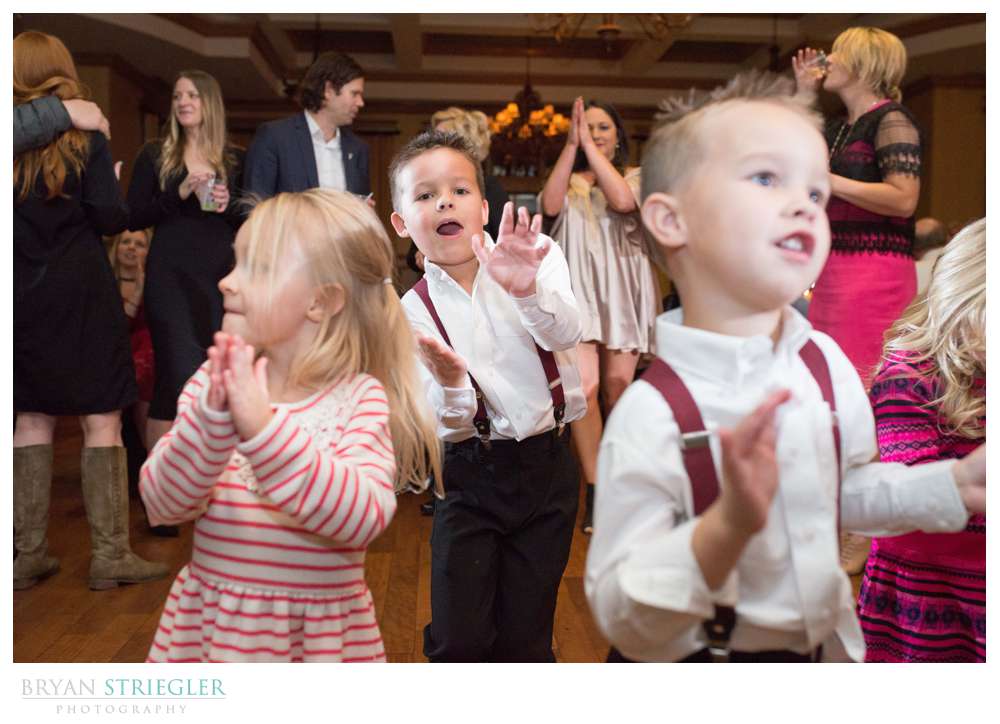 Plan something to keep them entertained—and to give their parents a chance to enjoy the party. Even simple activities like coloring sheets or small toys can keep children entertained. They also really love getting in the photo booth and playing with props. You can even have a few songs just for kids to dance to. A little time on the dance floor will give them a chance to work off some energy and let their parents have fun too!
5. Make sure everyone is comfortable, including you.
My grandmother is notorious for keeping her house way too hot! It doesn't matter the time of year or the temperature outside. It can be super uncomfortable. Don't do this to your guests or yourself.
You don't want your reception venue to get too warm or leave everyone shivering. Be sure to talk to the venue manager about setting the temperature to a comfortable level, especially if it's regulated by computer.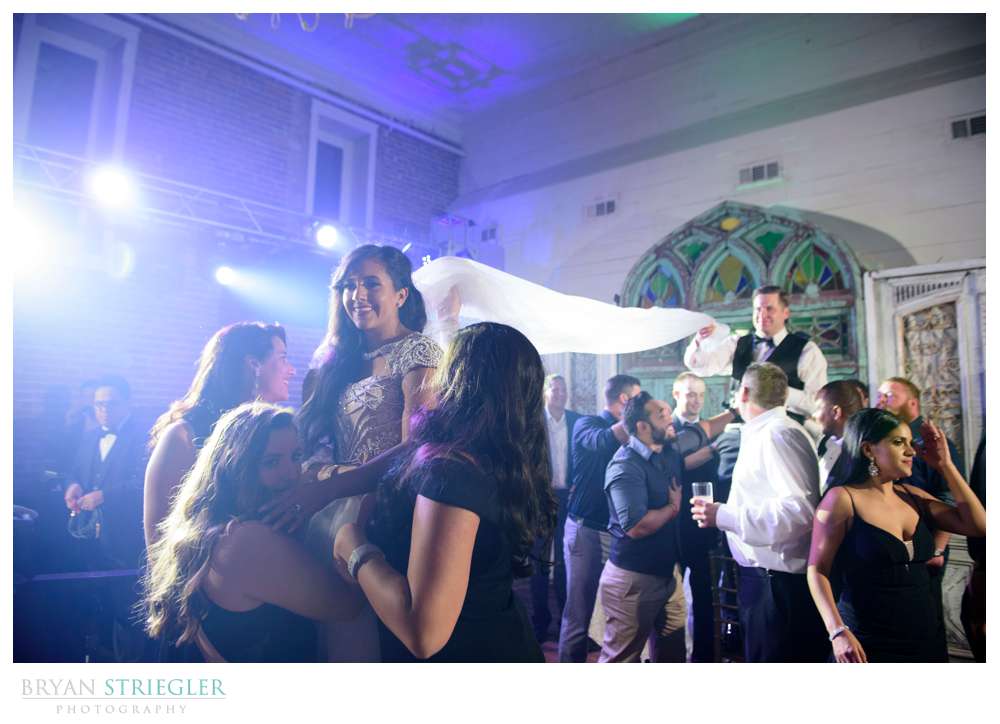 It's also important that you are comfortable. For some brides, that means changing into a reception dress, especially if their wedding dress is long or will keep them from dancing. Or you can just change your shoes. Go for something fun like flats or even sneakers that won't leave your feet aching at the end of the night.
Another big thing is to make sure you eat. Eat during the day, but also make sure to eat at the wedding reception. If not, you'll find yourself getting tired (or grumpy) toward the end of the night. 
6. Make it fun!
Surprise your guests with awesome favors, like a tasty treat to take home, or even unexpected entertainment that will make their jaw drop! You can even go out with a literal bang by having fireworks end your reception. Whatever you choose to do, be sure to have fun and give your guests something they won't get at every wedding, something they can keep talking about and remembering!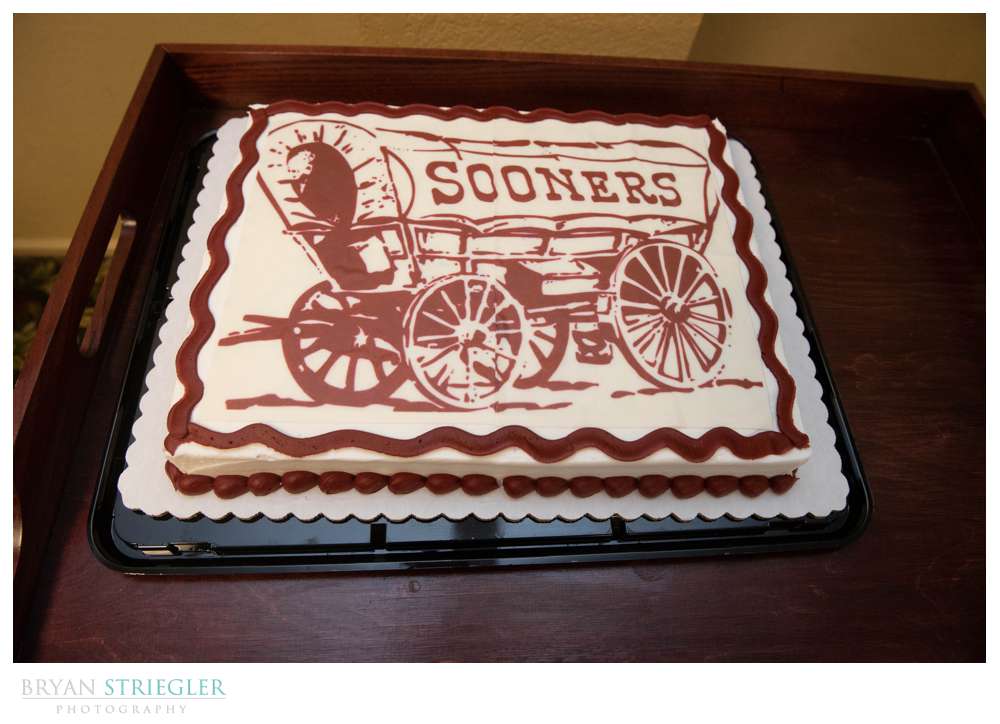 One great way of doing this is to add in your personality. Everyone has seen wedding cakes, but have they seen one shaped like a football field or what if you put a custom wedding topper on their of your dog? Find little ways to show off your personality and people will love your wedding reception!
7. Do a Fake Exit
I'm old. It's hard for me to stay up past 11 these days. Many of your guests will feel the same way, so plan for a fake exit around 10. This keeps people from having to stay later than they want or leaving early before the exit. The last thing you want is people falling asleep or exiting with only of handful of people.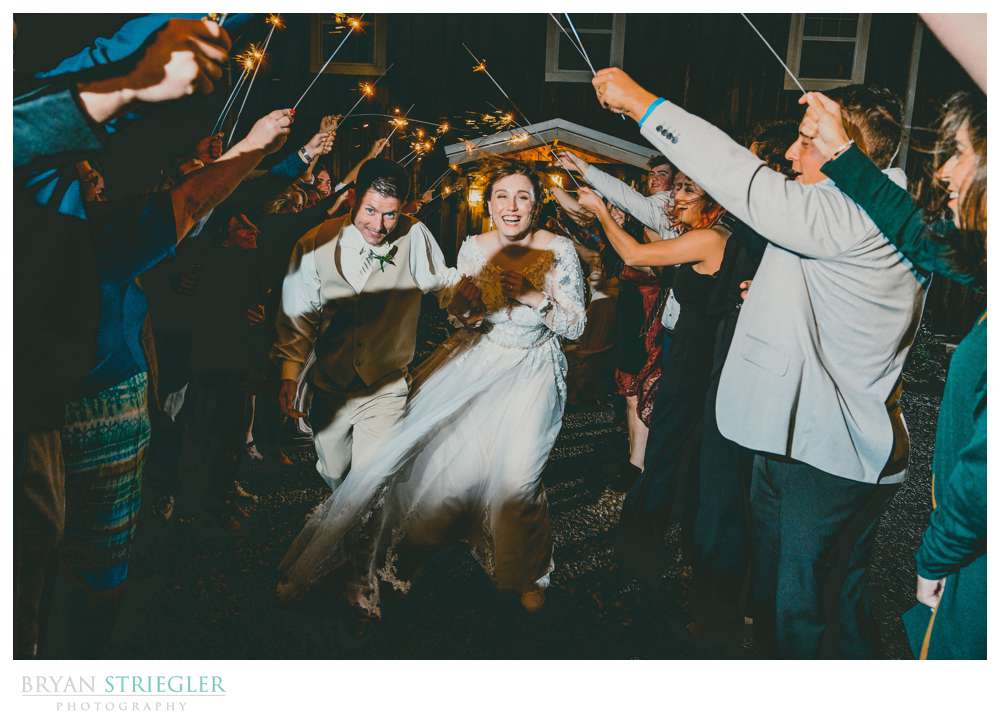 Creating an Amazing Wedding Reception
I've been to hundreds of weddings, and I can only remember a few wedding ceremonies. On the other hand, I can remember tons of wedding receptions. The big difference is that the wedding receptions were unique, interesting, and a whole lot of fun! Make sure to plan the perfect wedding reception so people will be talking about it for years!